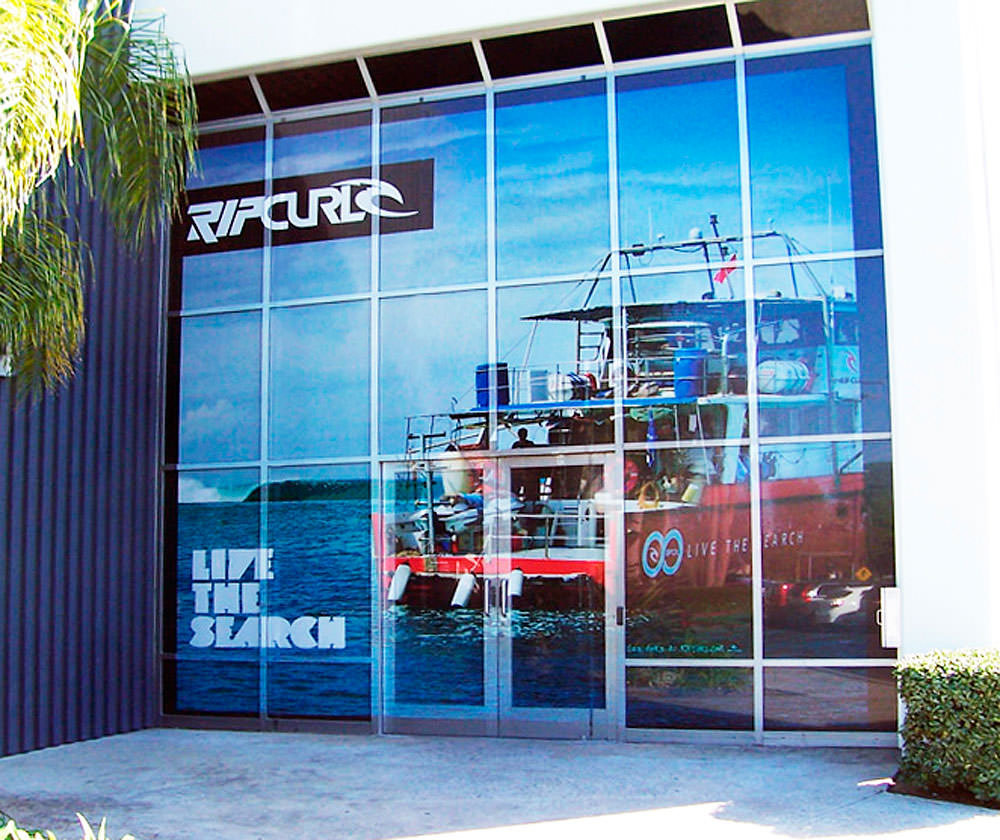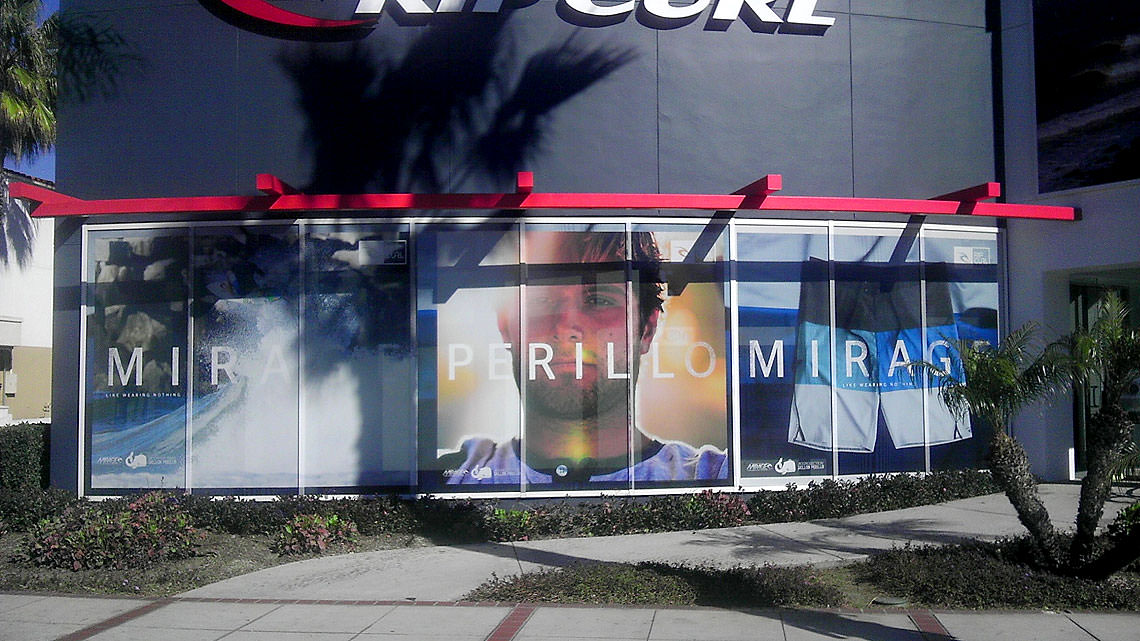 Tracking each and every wave you rack up in your session. View live and record your wave counts, top speeds & session time, to take your surfing to another level. When Monster Image had the opportunity to install these new vinyl window graphics, we made sure they turned out great.
These window displays were installed at the Rip Curl retail store in Huntington Beach, California. We used a solid window vinyl that was printed first then laminated with a gloss over laminate, to help extend the life of the vinyl. The colors of this large format prints look incredible, and the detail is second to none.
Monster Image offers window graphics in solid vinyl, perforated vinyl (to see through when needed), and die cut viny, for lettering and creating a 3-D effect on your images. We offer complete start to finish service on window vinyl projects. This includes tje design concept, printing, lamination, and installation. We will also remove the old graphics and clean and prep the surface before we install.
At Monster Image we like to go BIG, so if you have a large window that you want to put to excellent wuse as a branding graphic, sign or display, call us today! We can help bring your imagery to life.