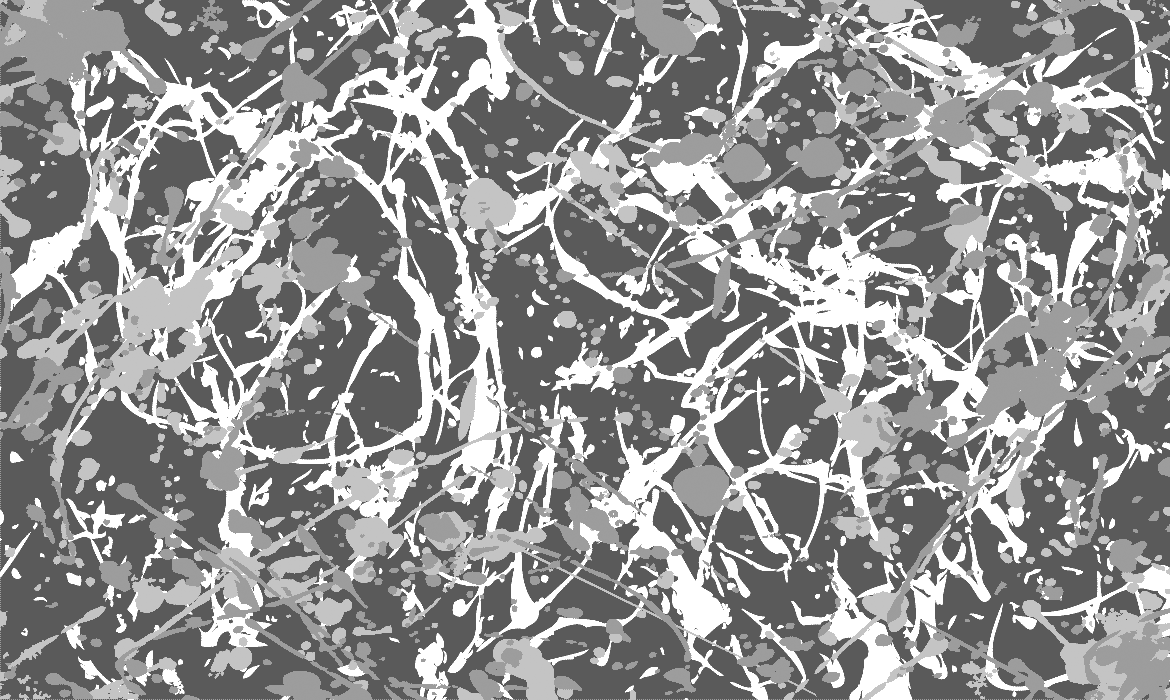 A well designed display booth can steal attention, leave a lasting impression and help generate leads.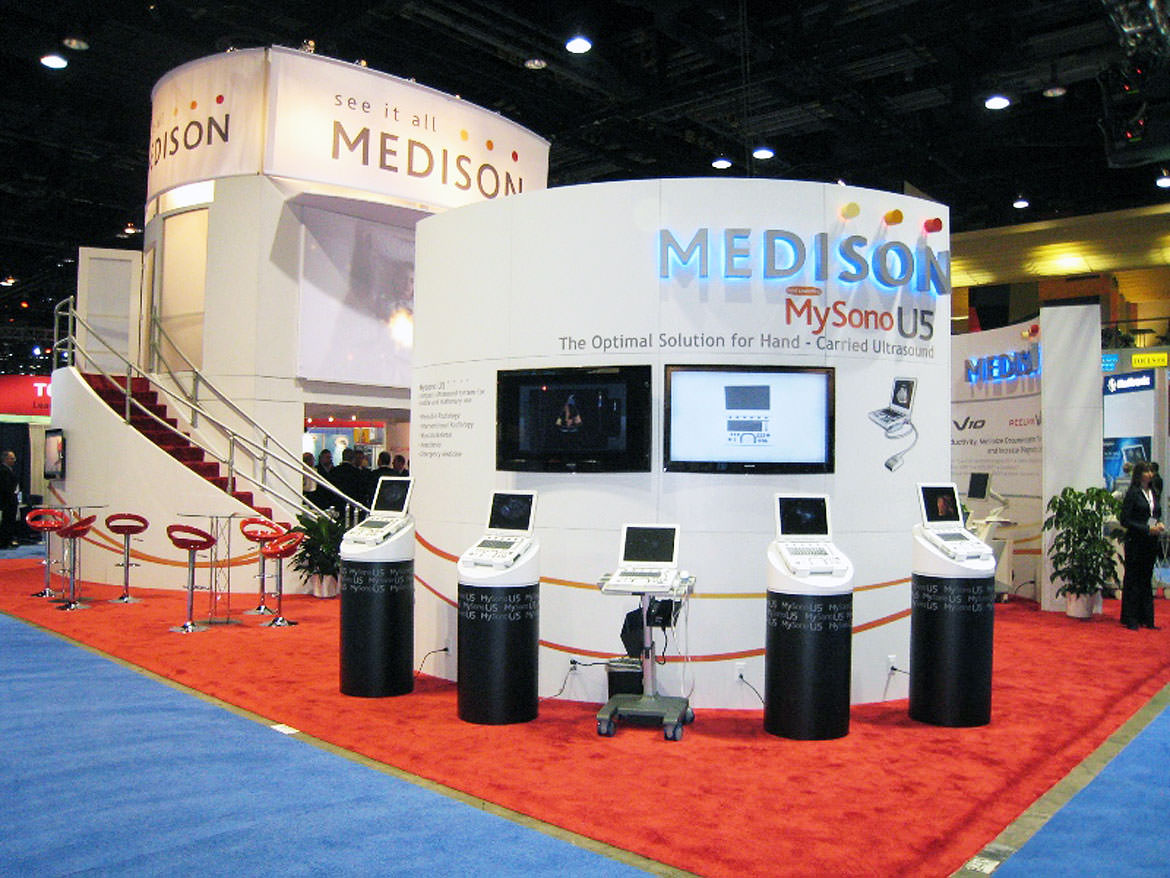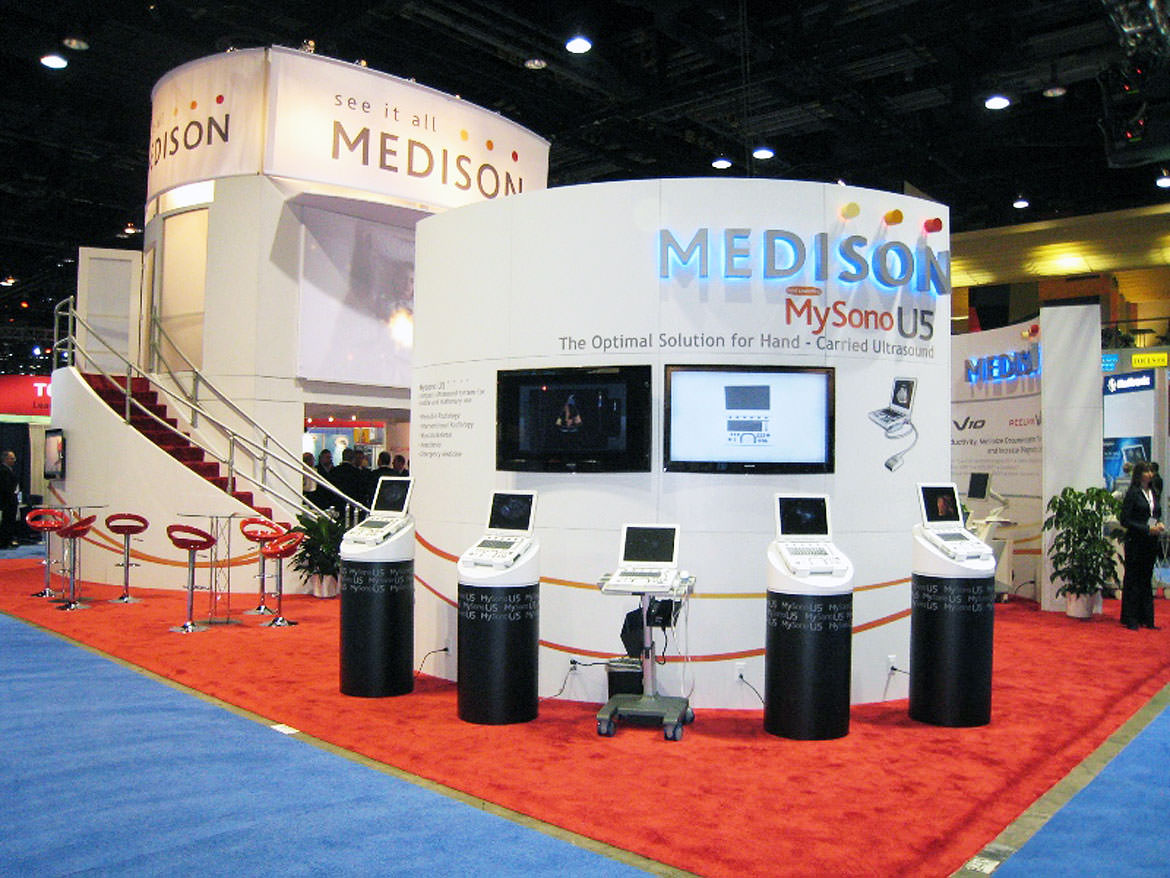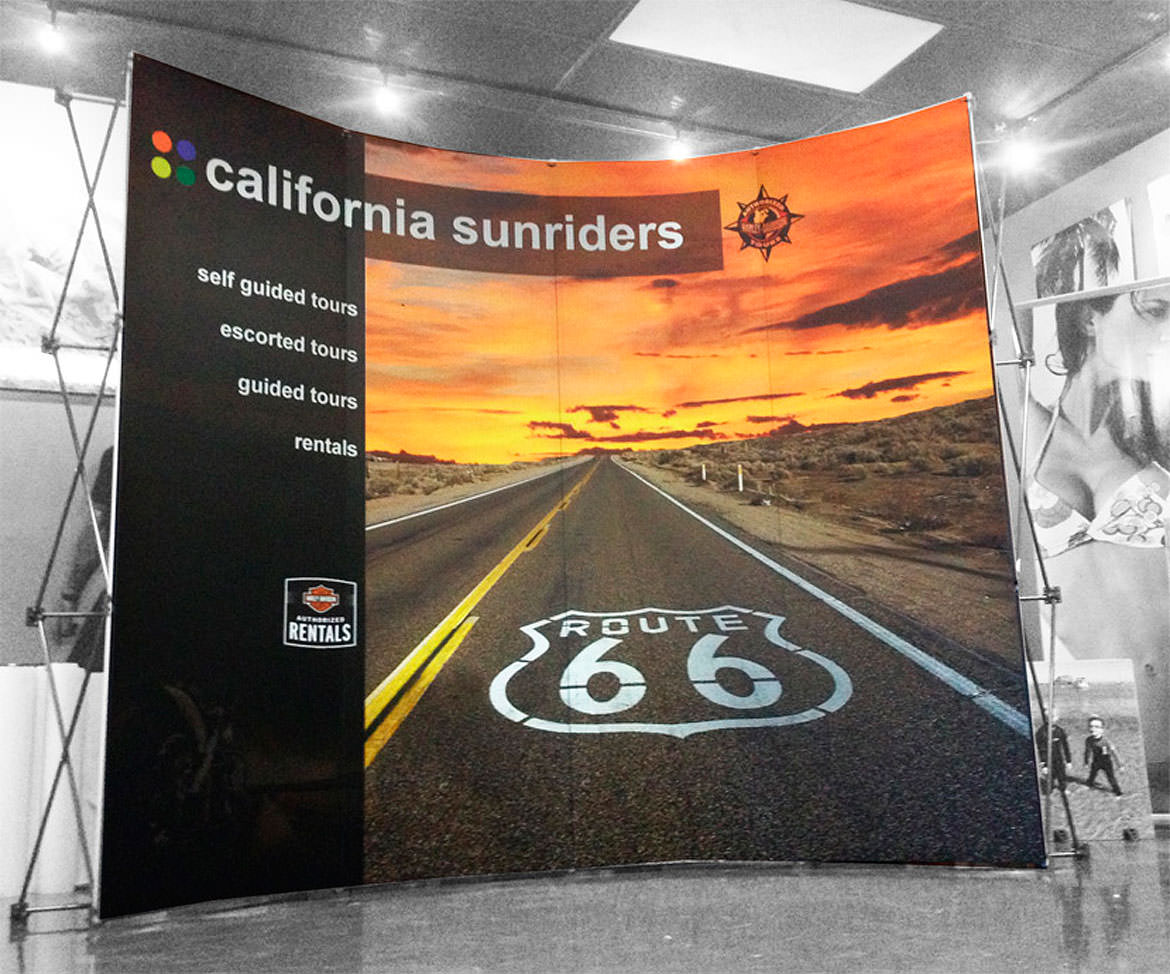 Backdrops & Booth Banners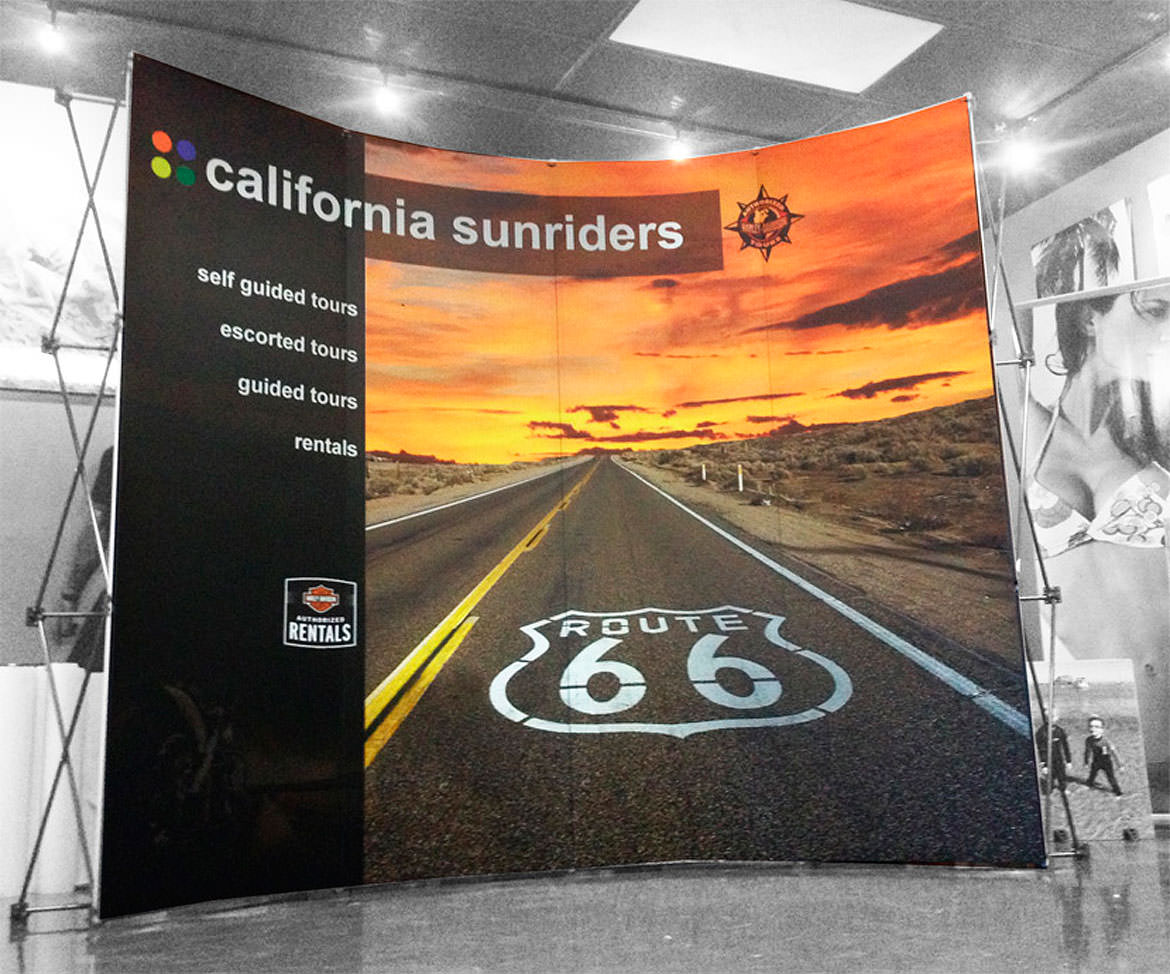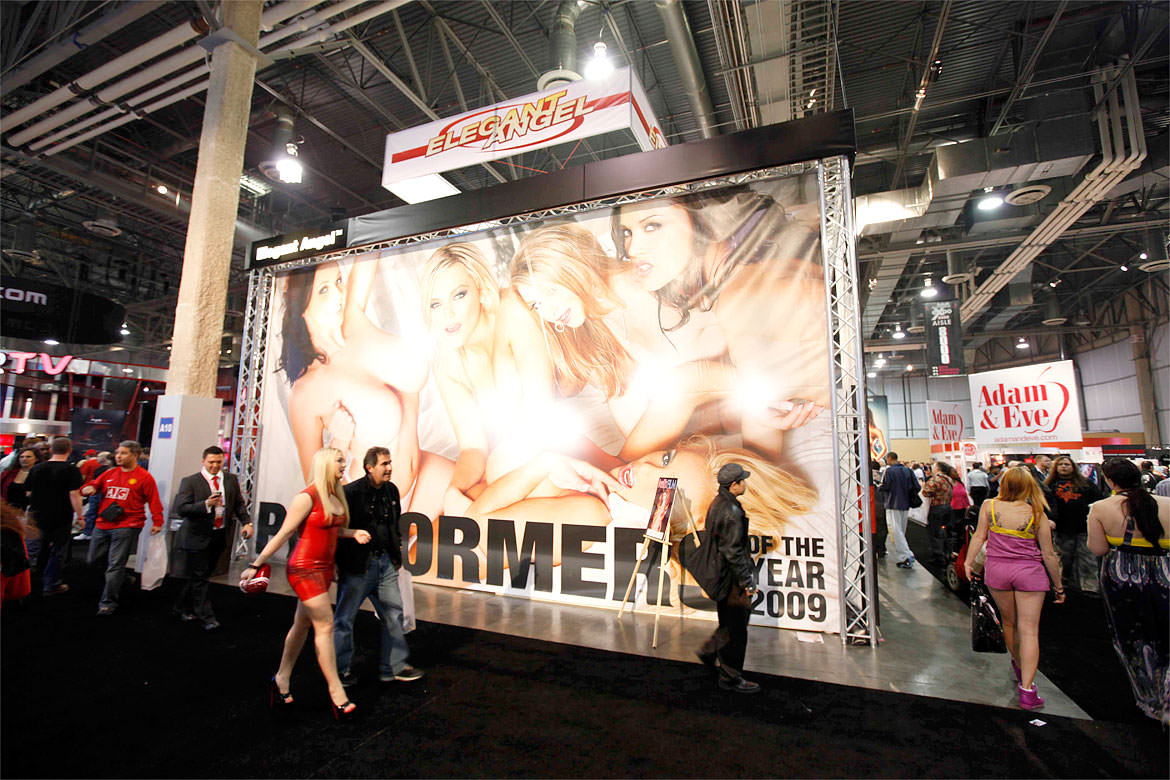 What Size Show Are You Attending?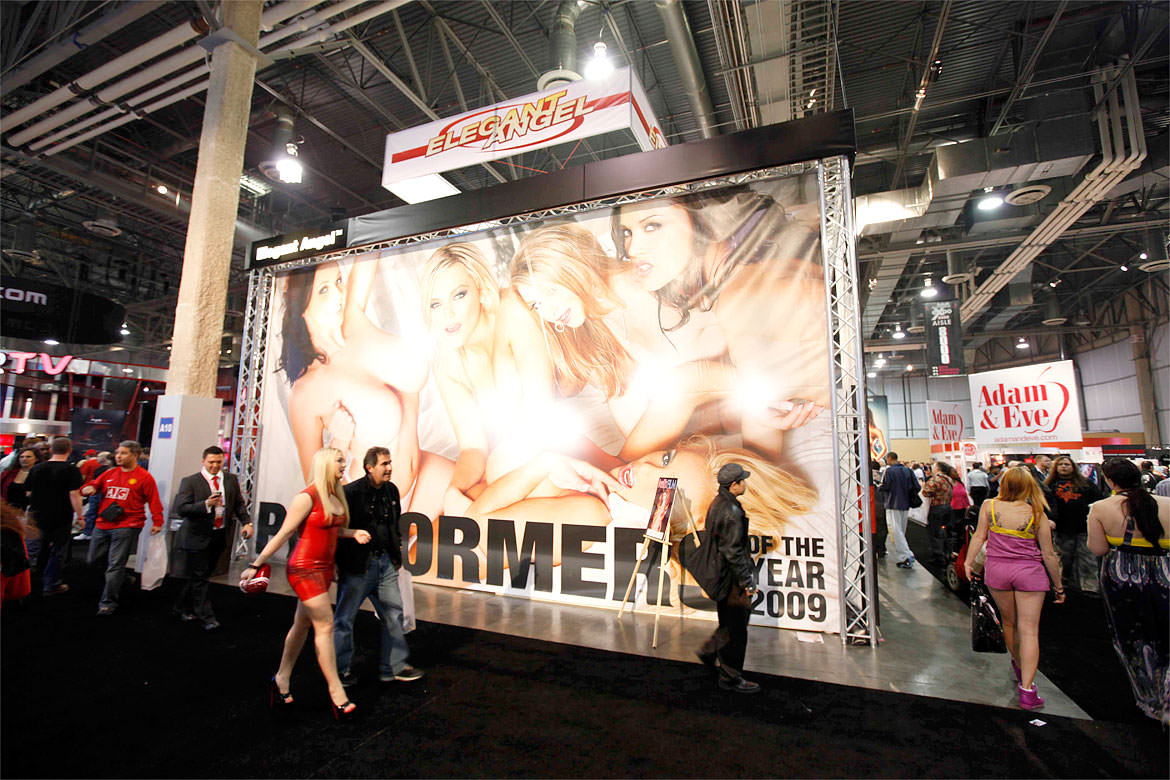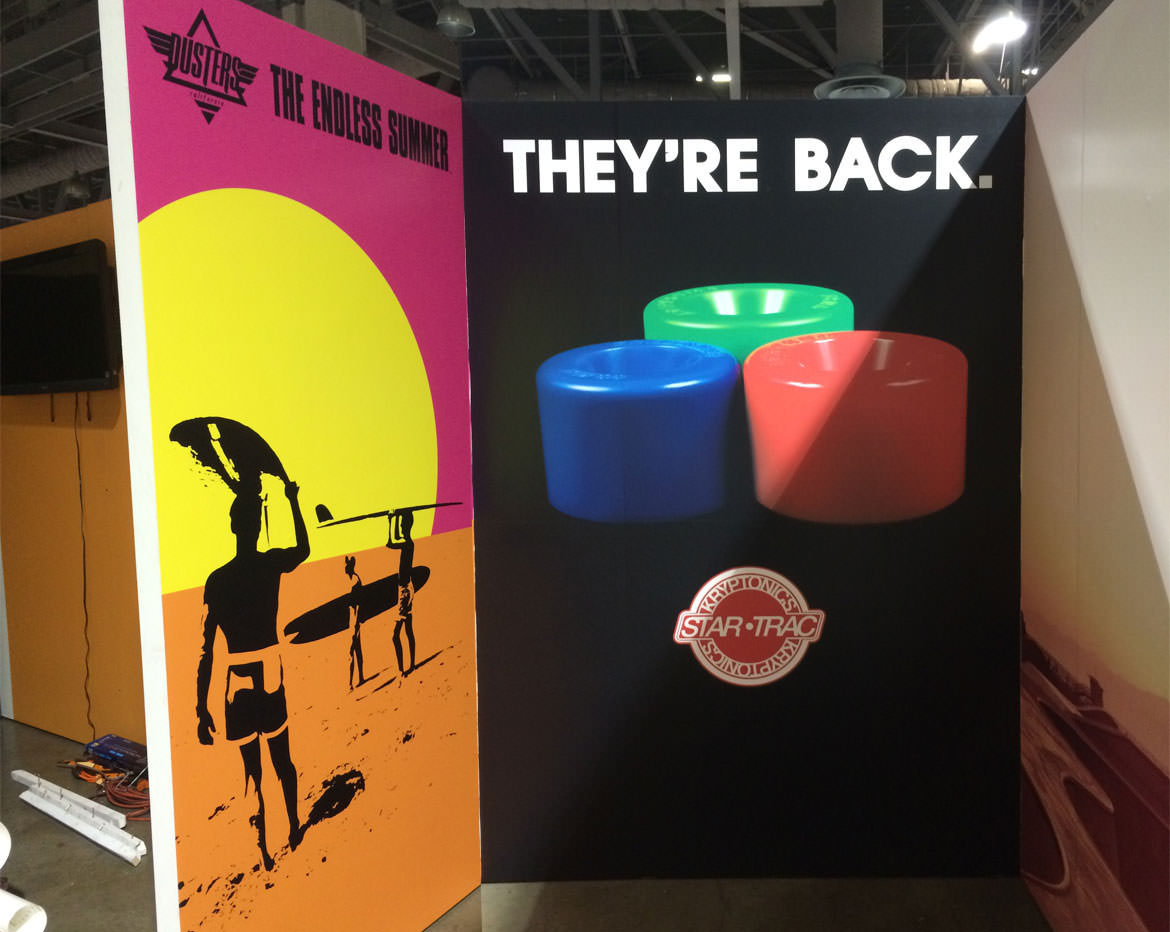 Can you design graphics for a display purchased from another company?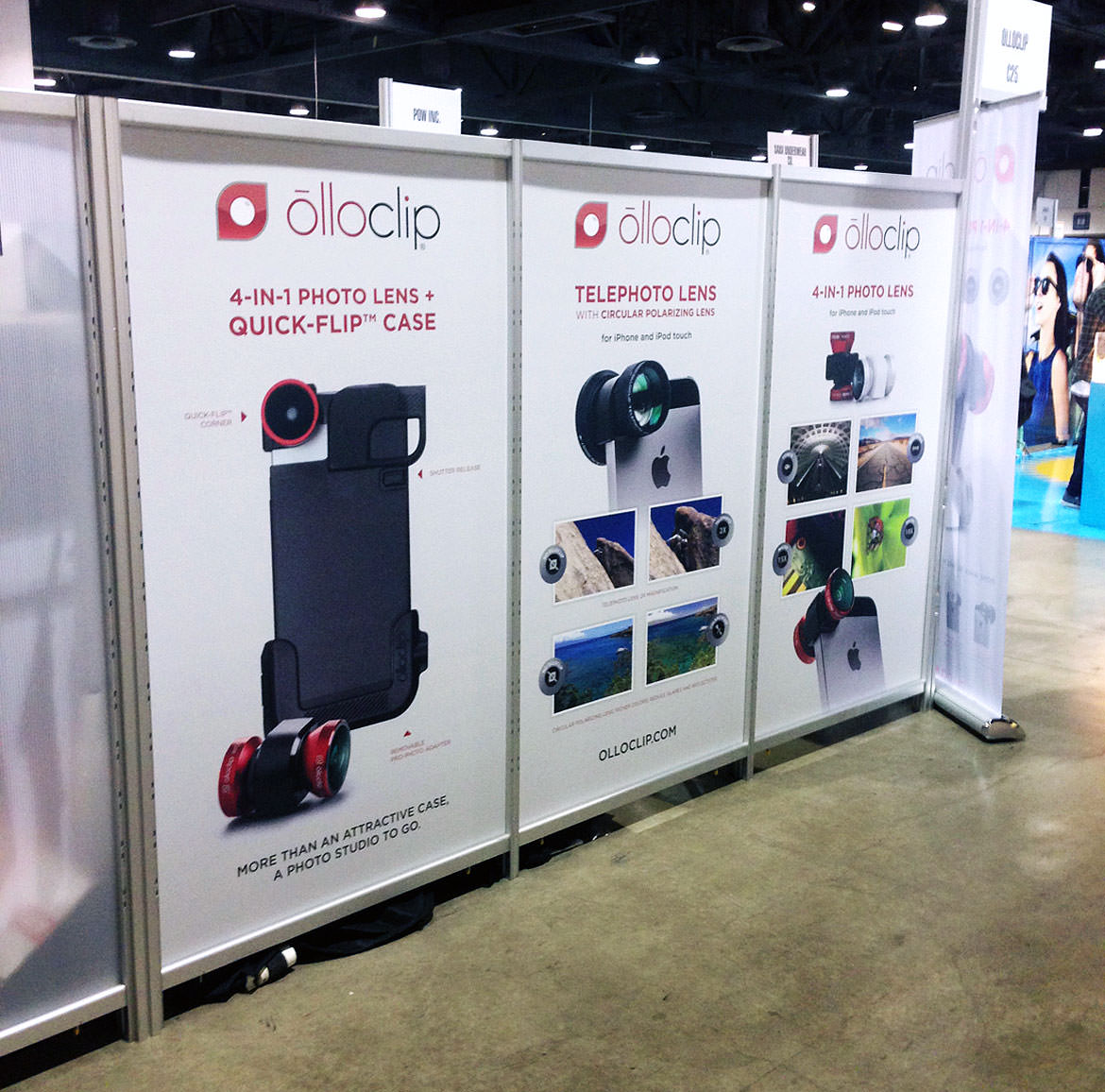 Can I replace just one or a few panels of my existing display graphics without reprinting them all?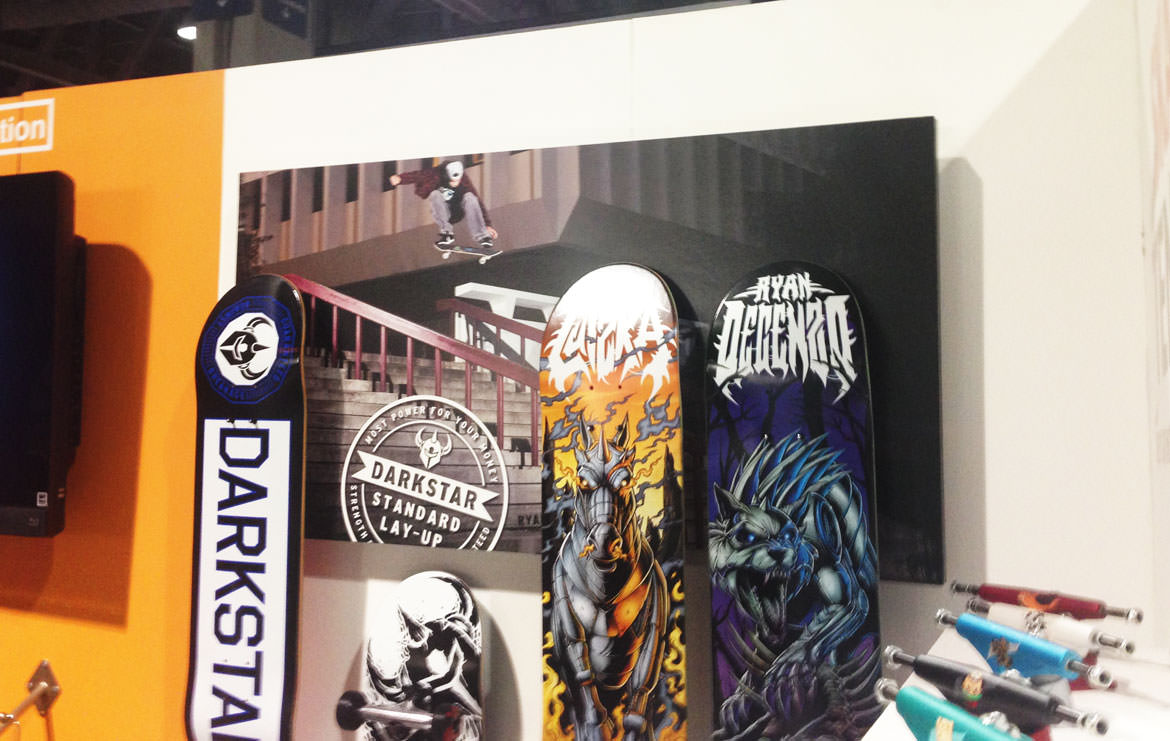 What can you print graphics on?
At Monster Image in Orange County, we stock 13 oz. matte and gloss outdoor vinyl, backlit material for light boxes, wallpaper, canvas, tri-poplin fabric, polypro film, adhesive backed vinyl, and window cling. We can print on flat sheets of sintra, coroplast, foamcore, display board, and 50 point board. For large orders, we will order any of the special materials that are available for our equipment. If you have special needs, let's talk!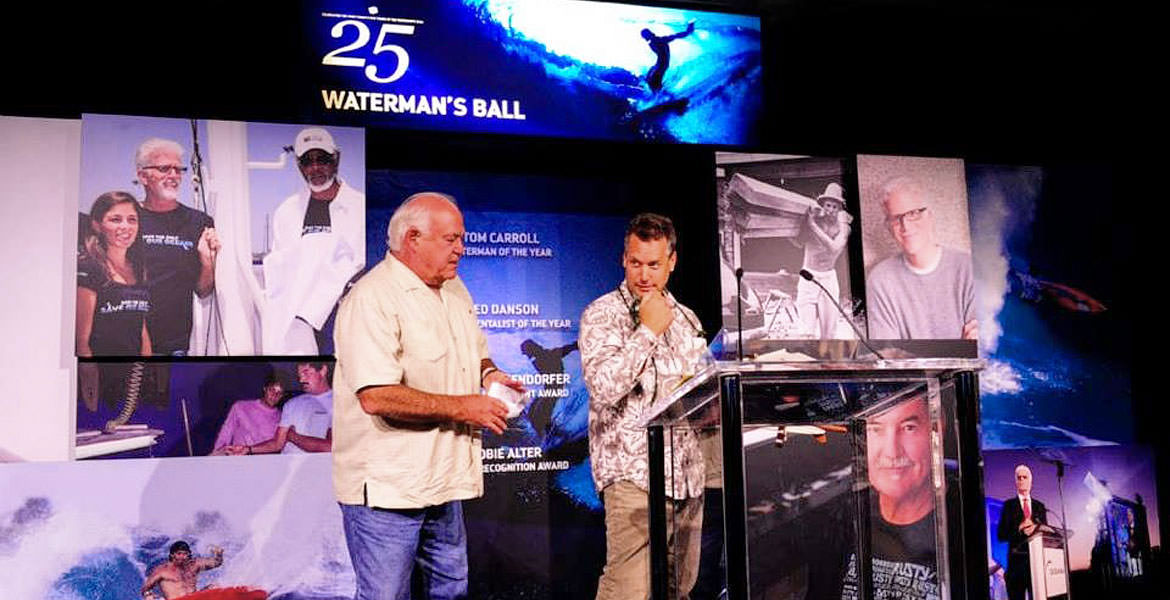 I want to add my company logo to my rental display. Can you print signage?
Yes, we can create high-quality large-format trade show graphics for any trade show rental exhibit displays. Our Orange County and LA graphic designers can also assist you in creating the necessary large-format artwork files. Using our graphic design and production services ensures that your trade show graphics are the perfect fit for your trade show exhibit rentals.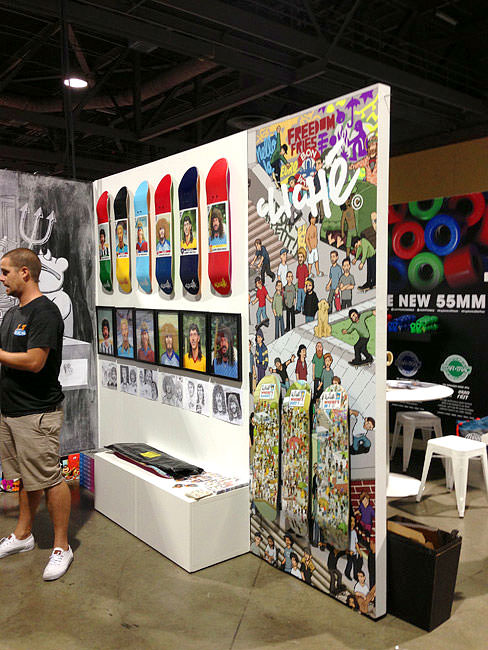 Why buy a tradeshow display?
Trade show displays are a great marketing tool that can be utilized to brand your name, attract new leads, and increase your business potential in Orange County, LA or nationwide. An effective trade show booth that is displayed at the right show is sure to pay for itself over and over again by increasing leads and making your company well know at shows. If you are exhibiting at any convention, a trade show display is a must to realize your full potential at the show. Most exhibitors have gone to full graphic displays for most events. If you do not keep up with the competition, your booth will be lost at every show you attend. A trade show display that is affordable and designed correctly, will give you high returns year after year.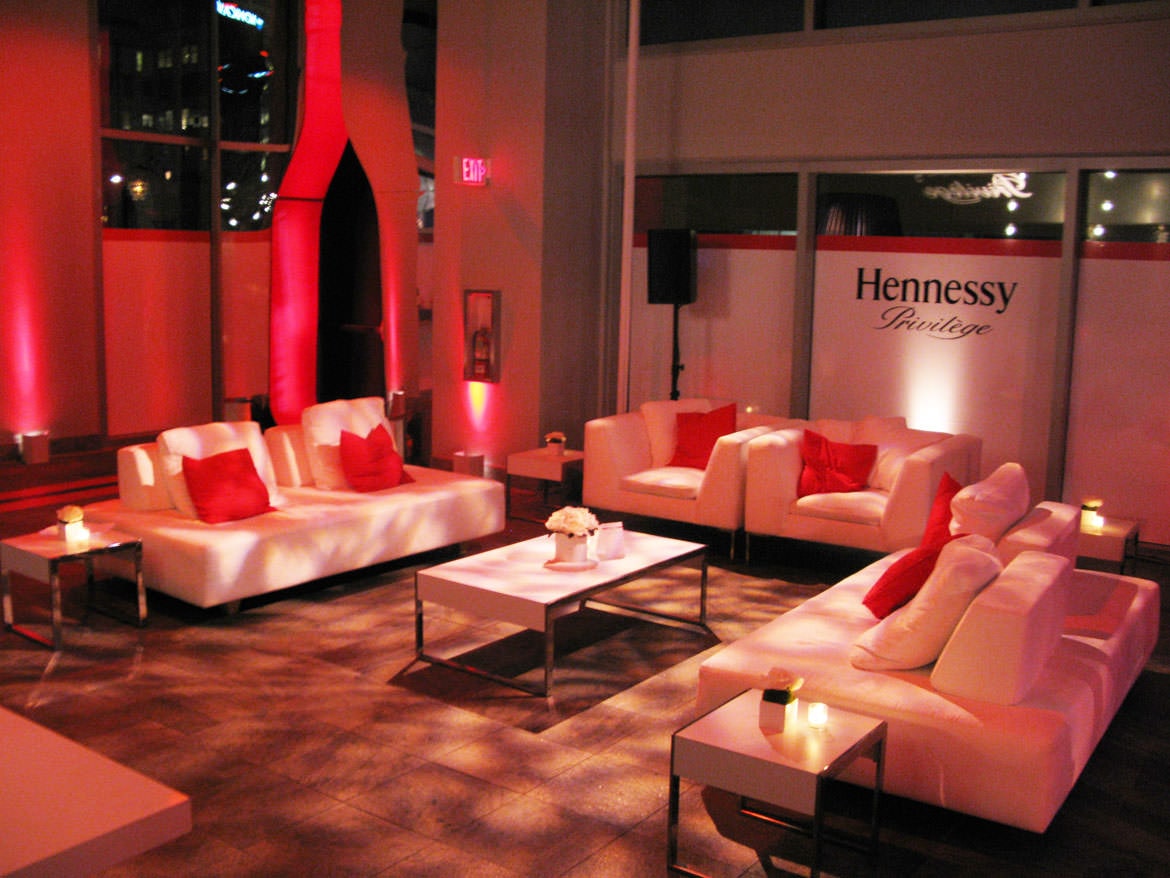 How do I make arrangements for shipping a trade show display exhibit?