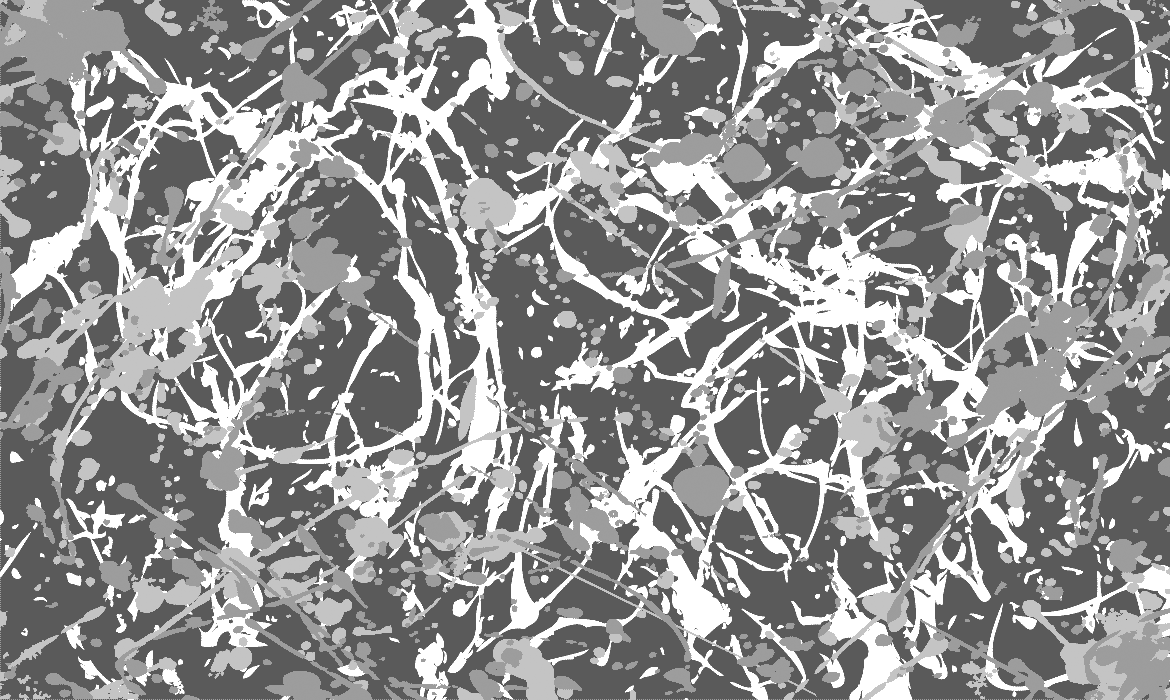 Transform your empty window into an attractive advertising space.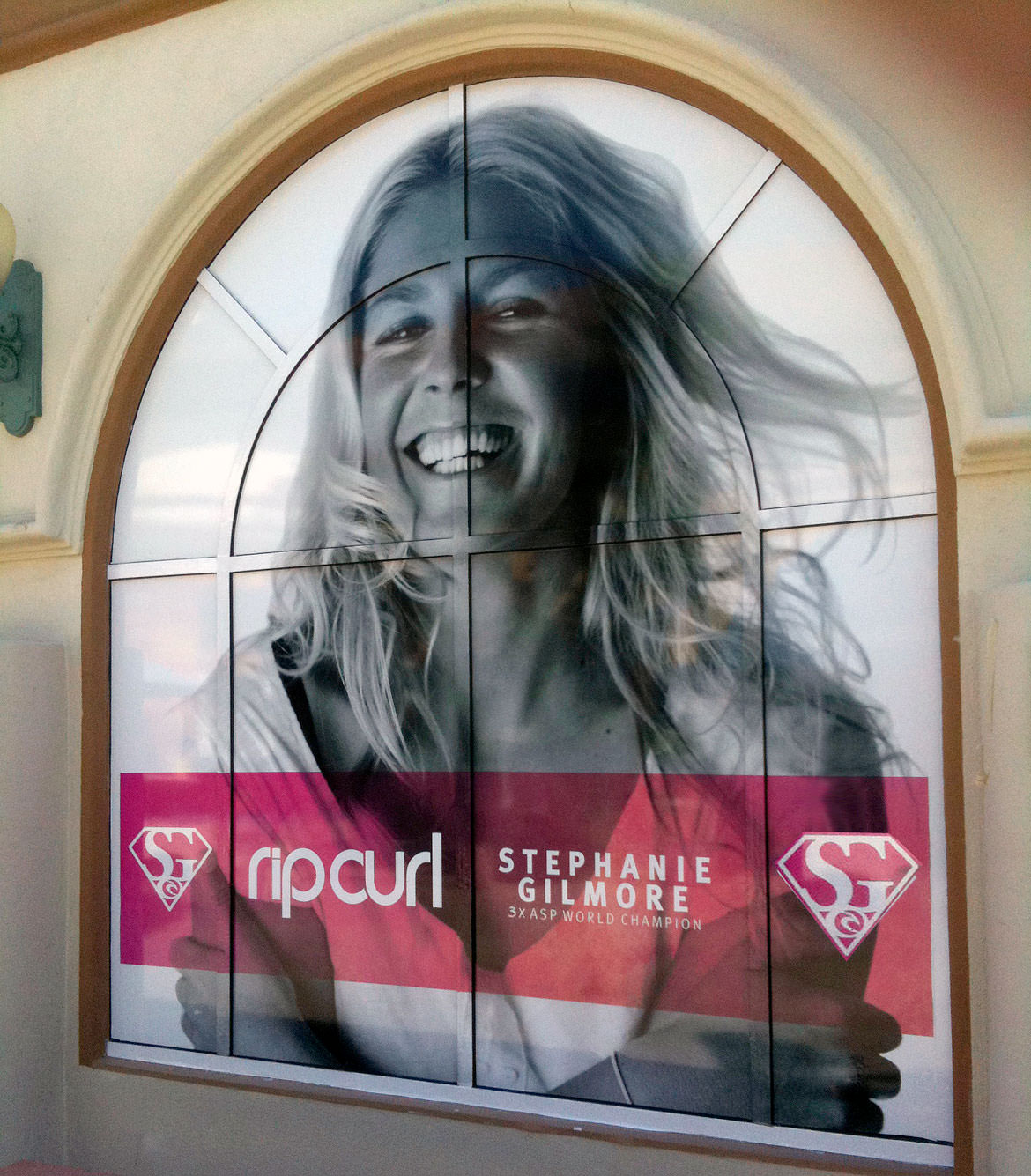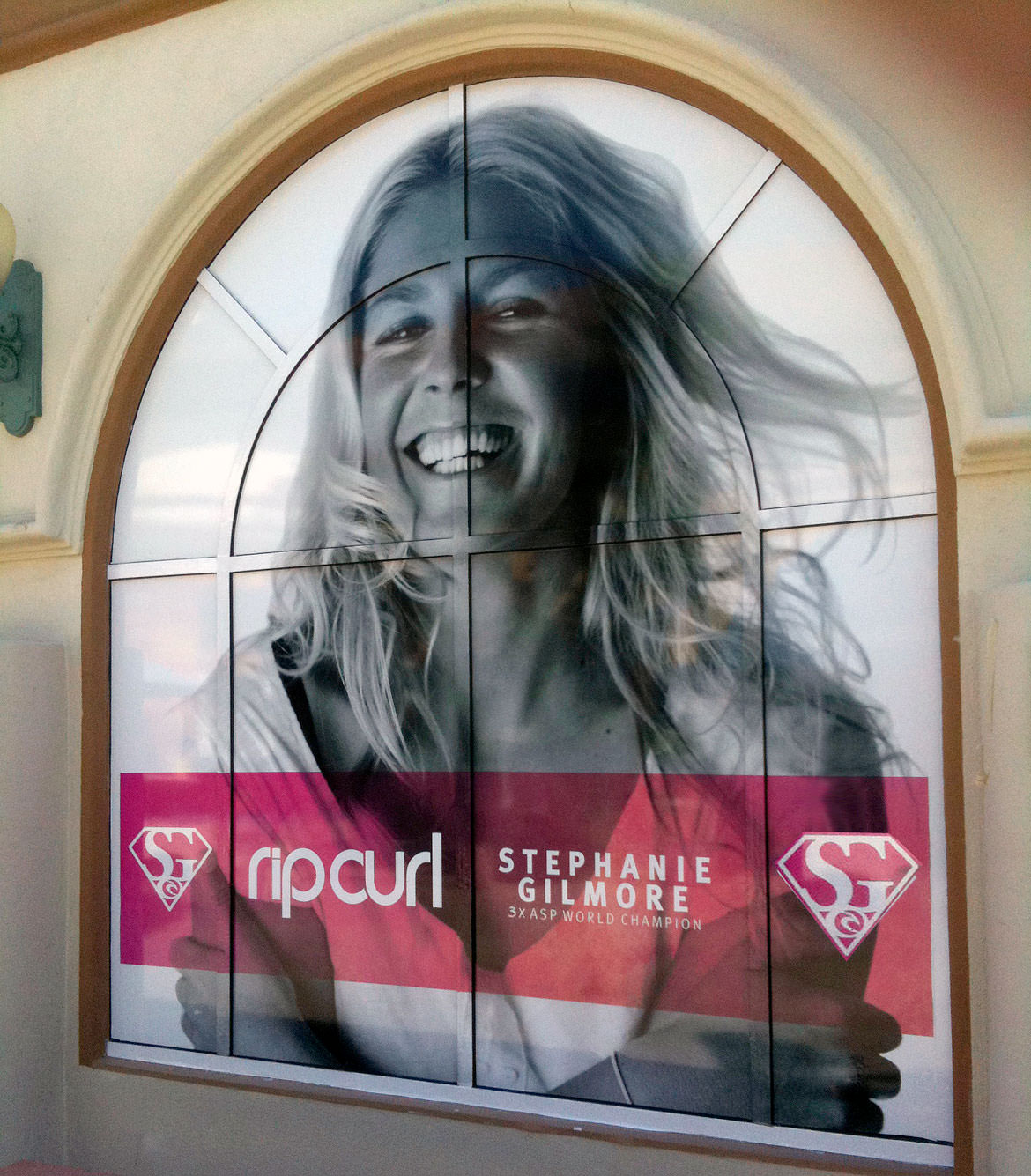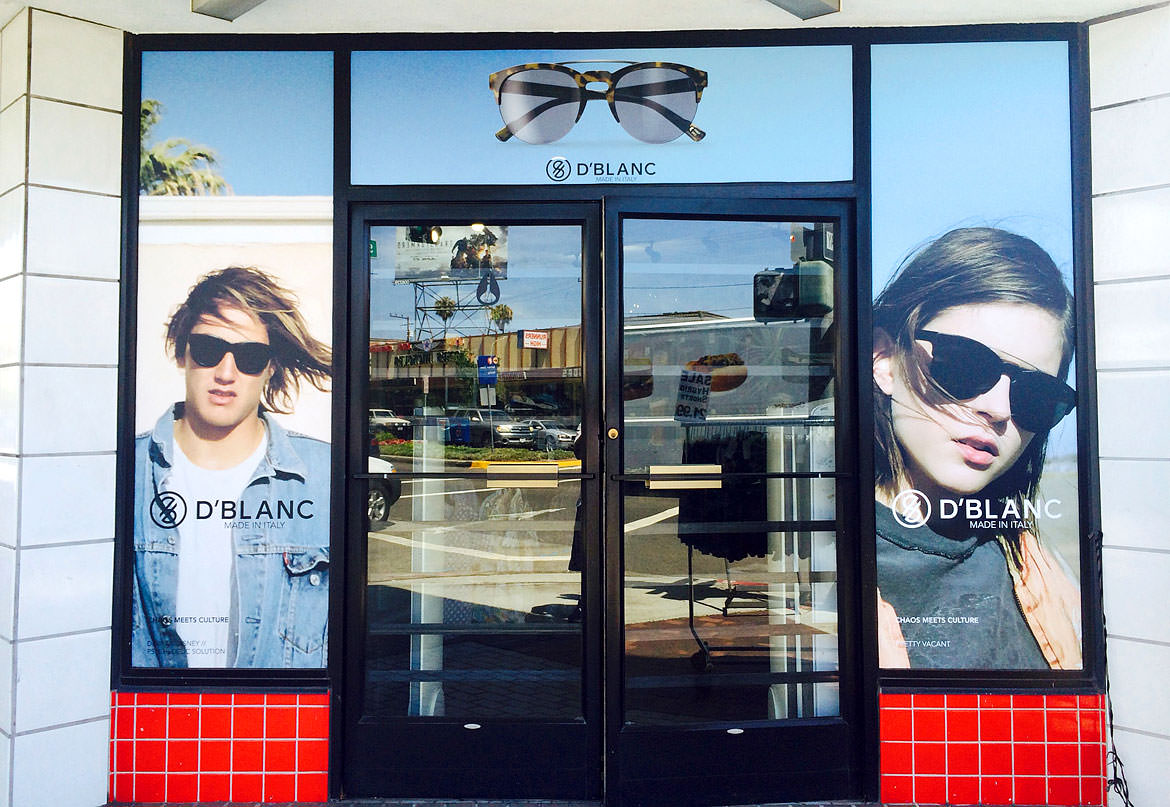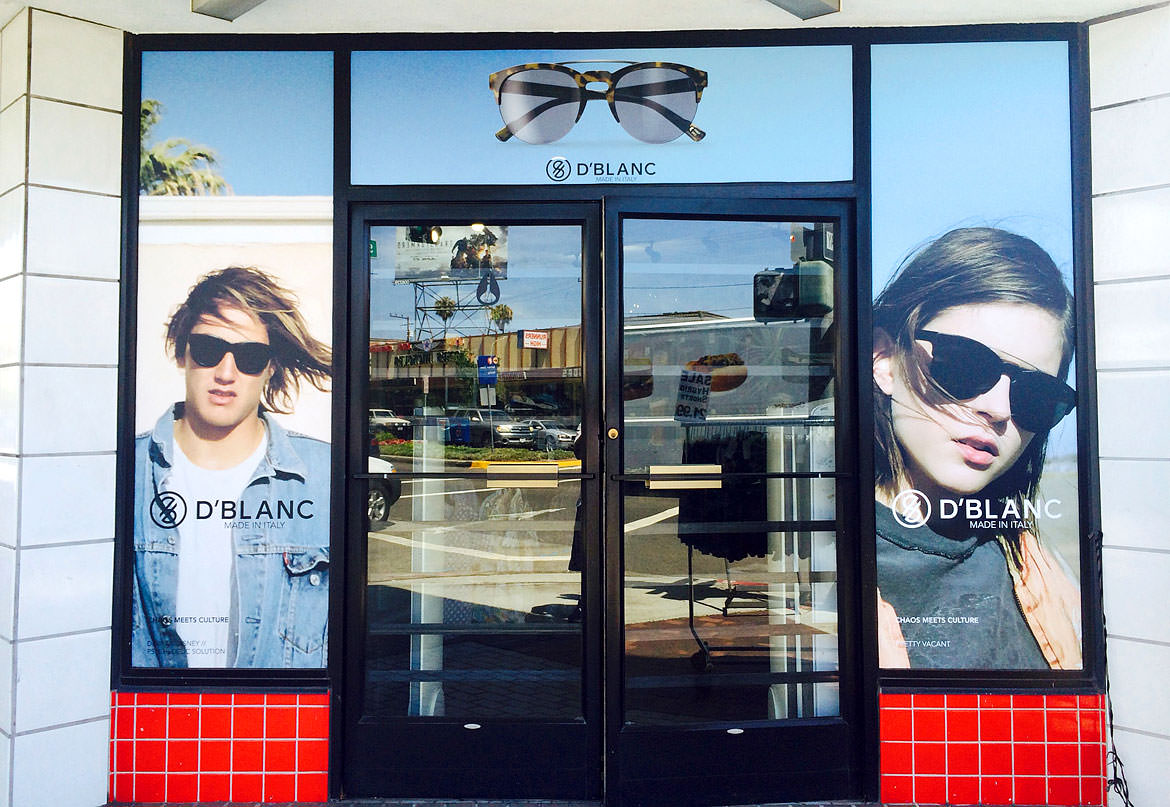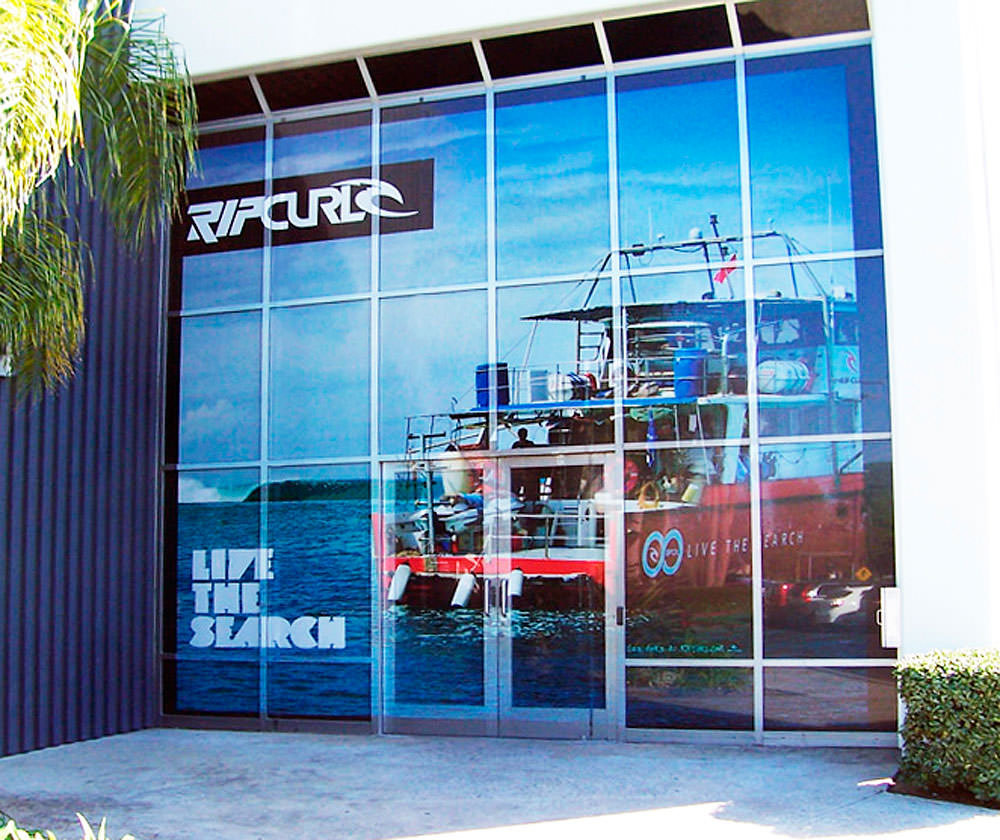 View-Thru Perforated Window Vinyl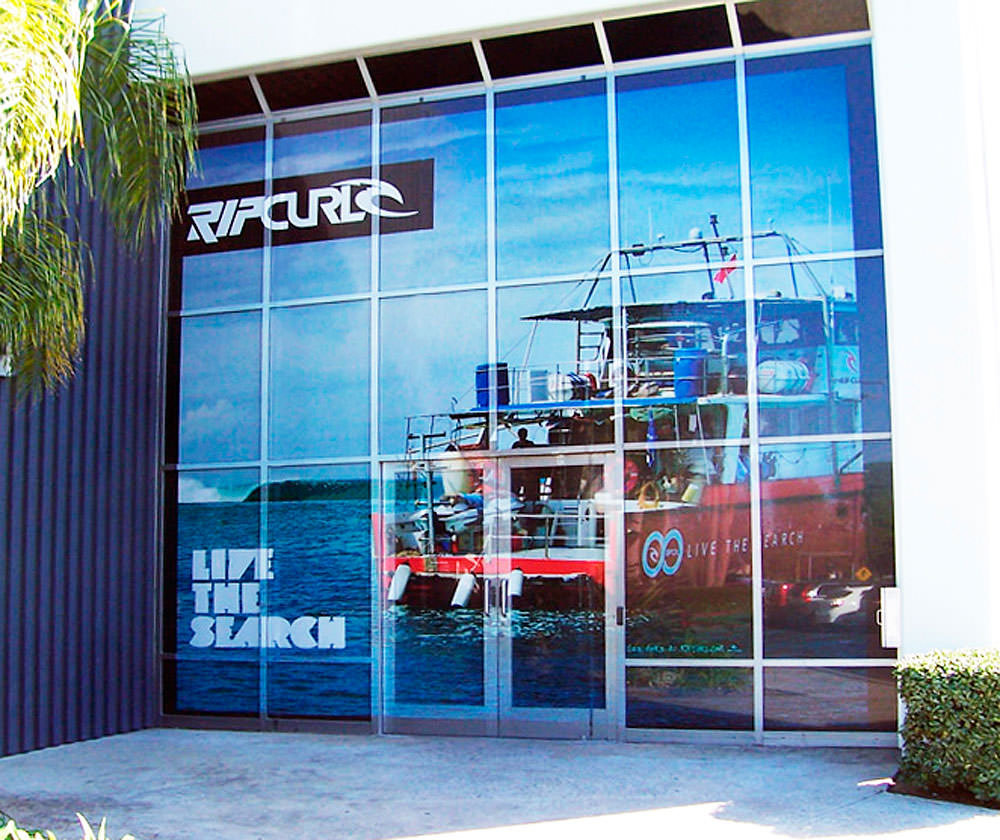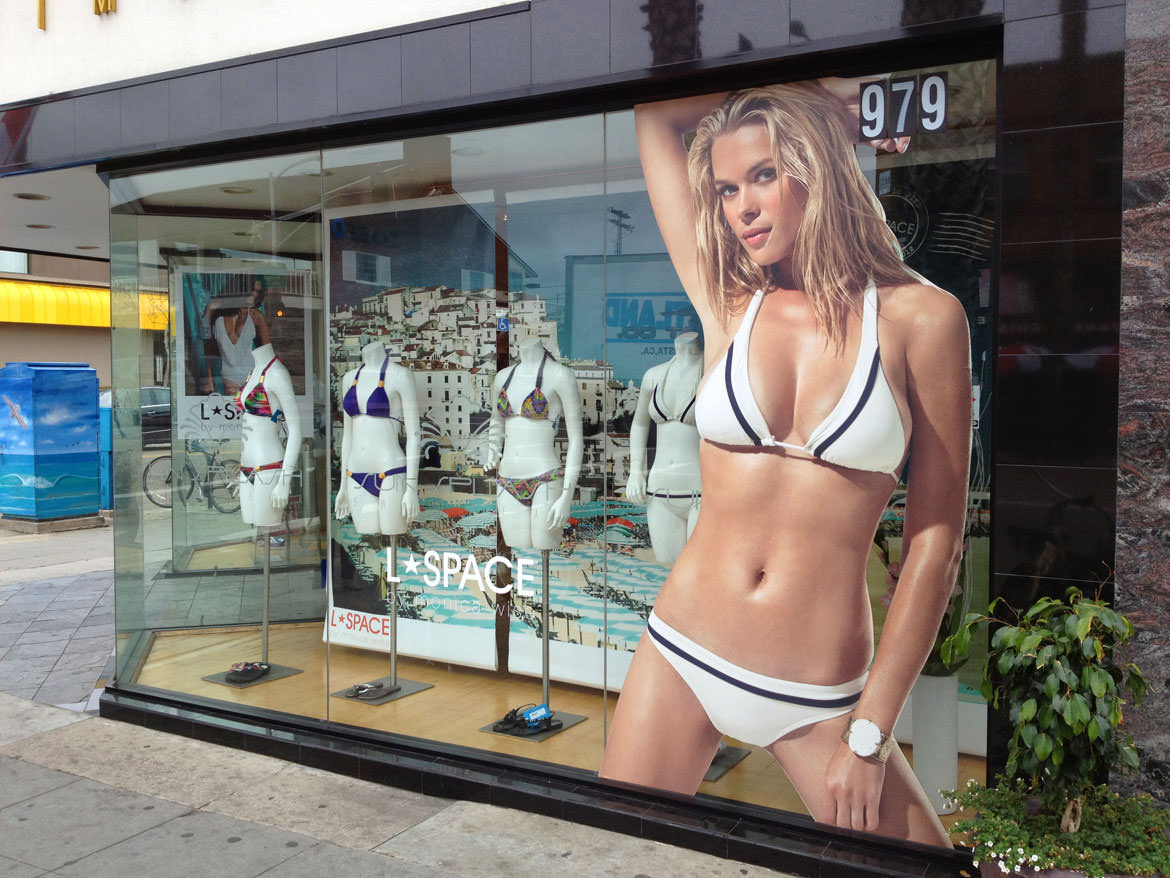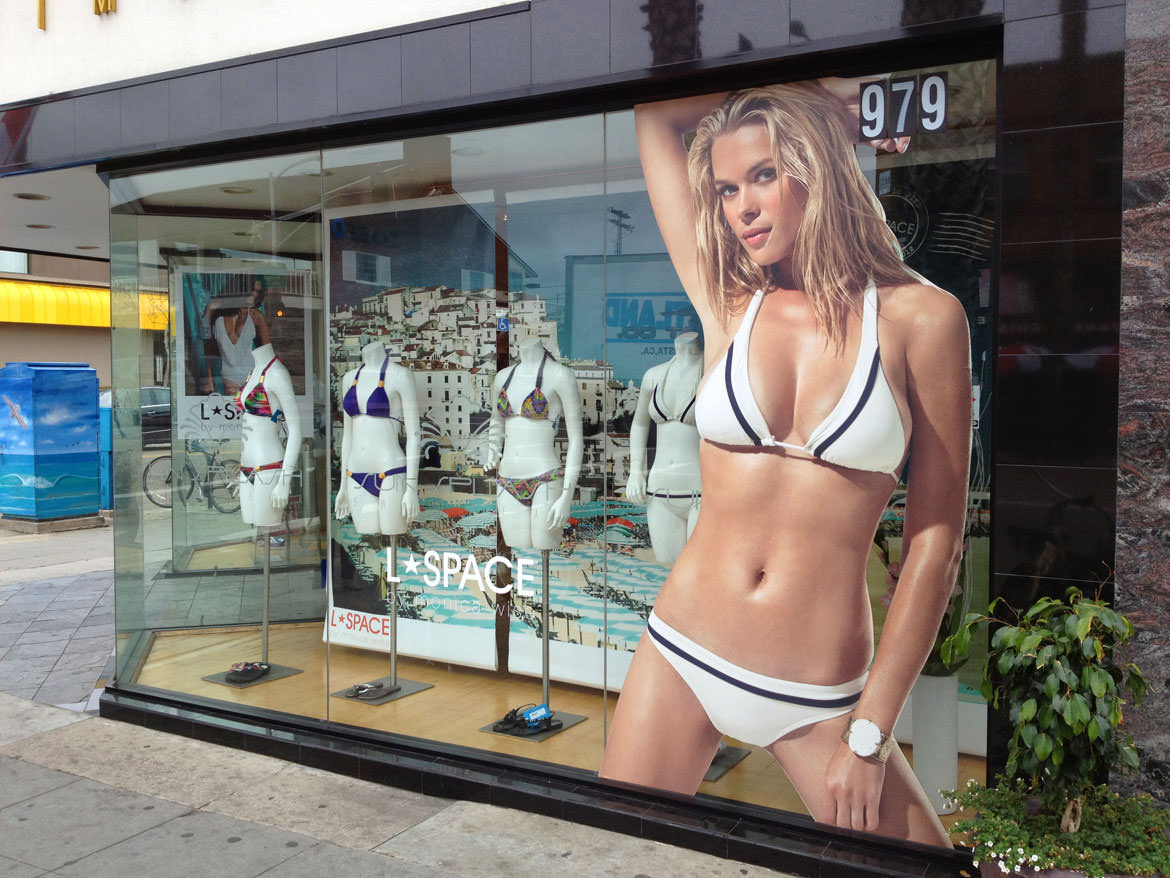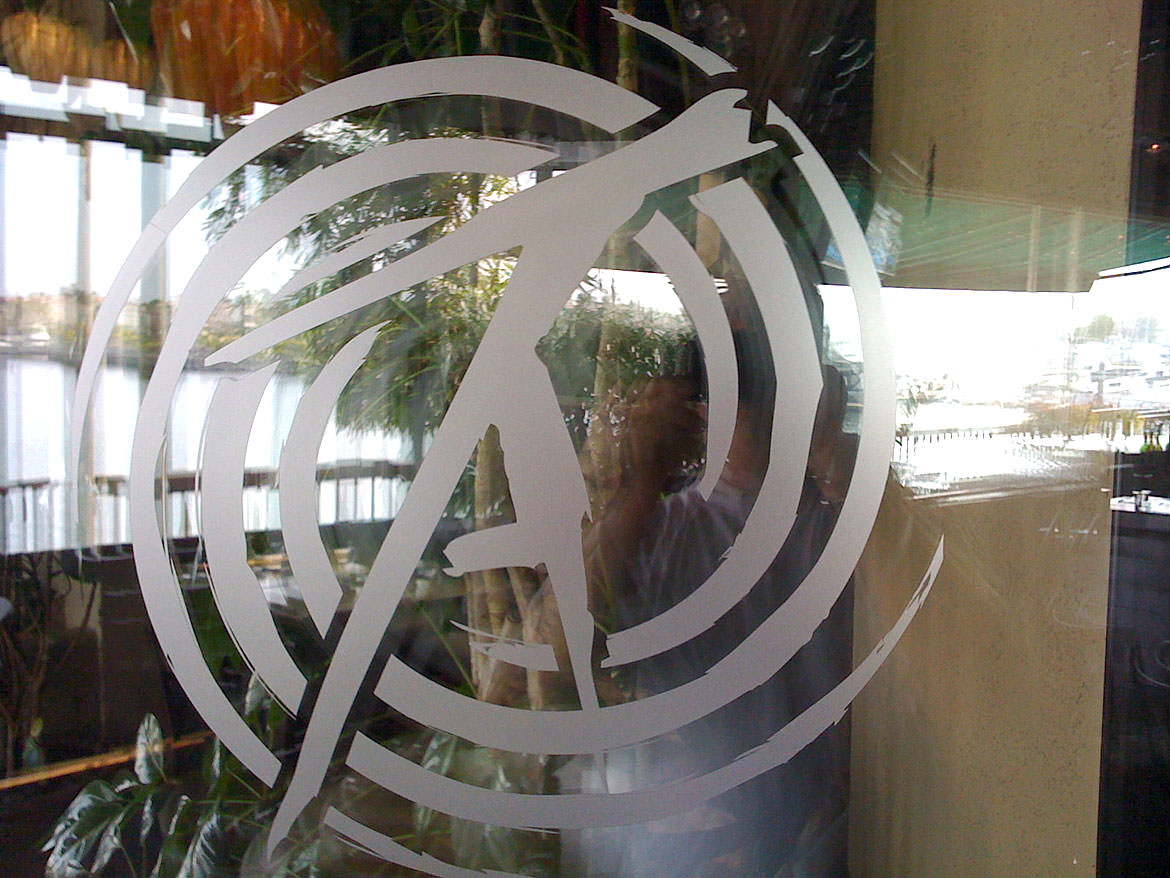 Frosted window vinyl offers an etched-glass appearance, reminiscent of rice paper partitions used in Japanese décor. These films are an inexpensive and are convenient to add privacy on glass walls and partitions. Frosted vinyls can also be die cut into logos and designs for a custom sign applications.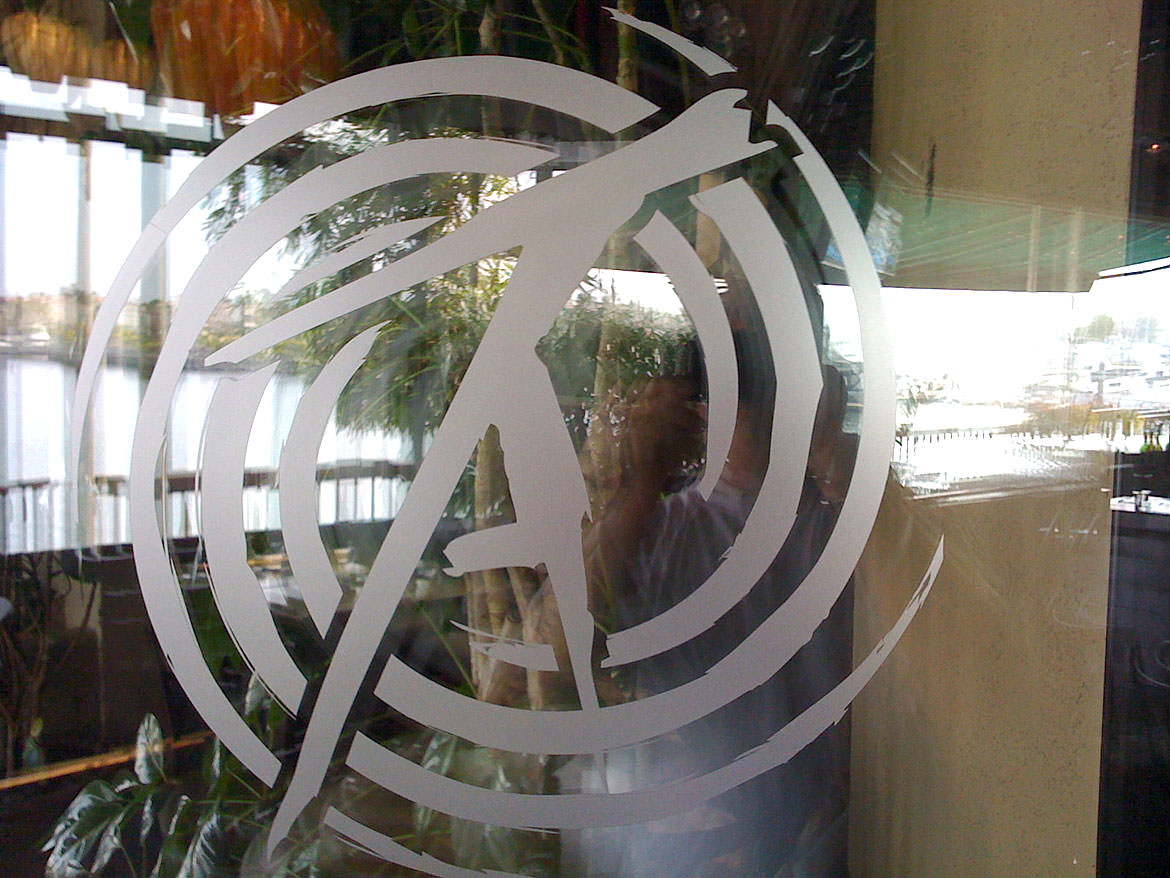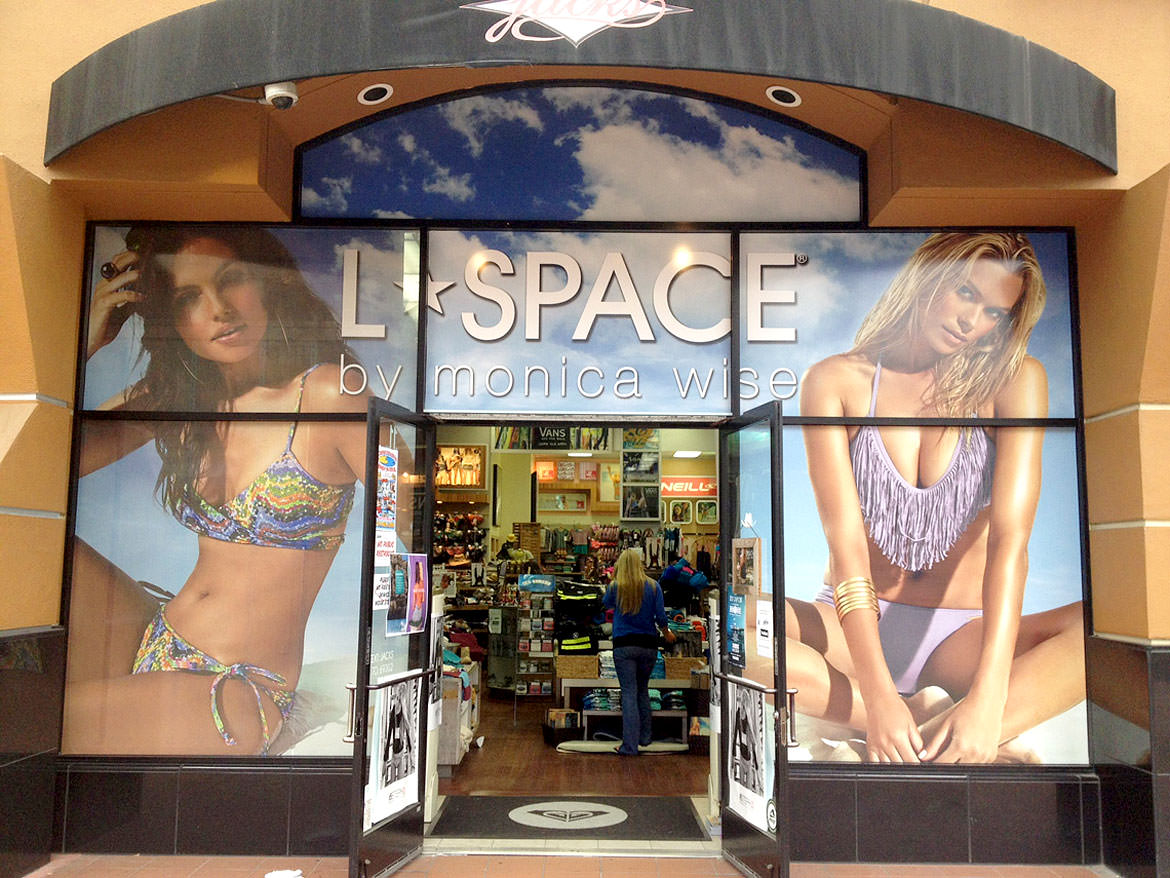 What are some common uses of window graphics?
Window decals are commonly used for advertisements in storefront or car windows. They are popular in Orange County because they can be cut into customized shapes and sizes, and unlike paint, they can be removed easily by our professional installers. Businesses often use window decals to display the name of their business, and some important details such as the hours of operation or contact information.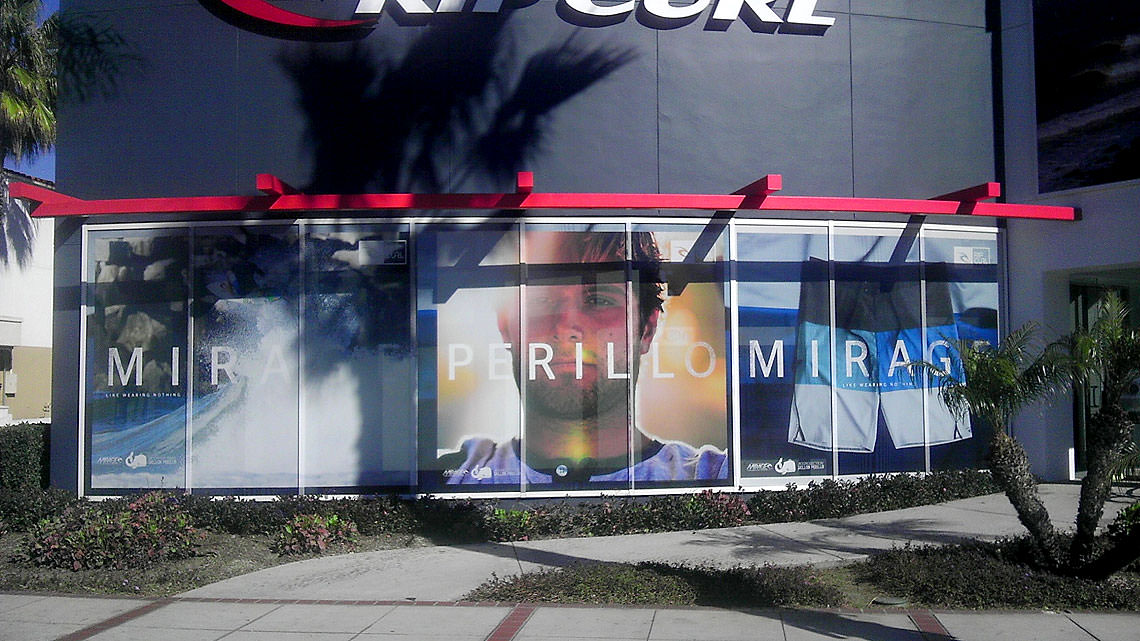 Can you see through the window graphics?
We have different types of materials. Perforated window vinyl allows you to see out of the windows, while displaying the image on the outside. Solid window graphics allow for a vibrant image on the outside, without the ability to see out the window from the inside.
Will vinyl window graphics reduce the light that comes through the window?
Yes. Perforated window vinyl consists of tiny holes that are spaced in even intervals across the face of the vinyl surface. The different perforation patterns allow various amounts of natural light to pass through without completely obstructing vision from those on the opposite side of the window. There are different types of perforations to choose from, depending upon how much light you want to come through the window. Solid vinyl film lets virtually no light through at all. This is useful when trying to block out a window from the hot Orange County sun.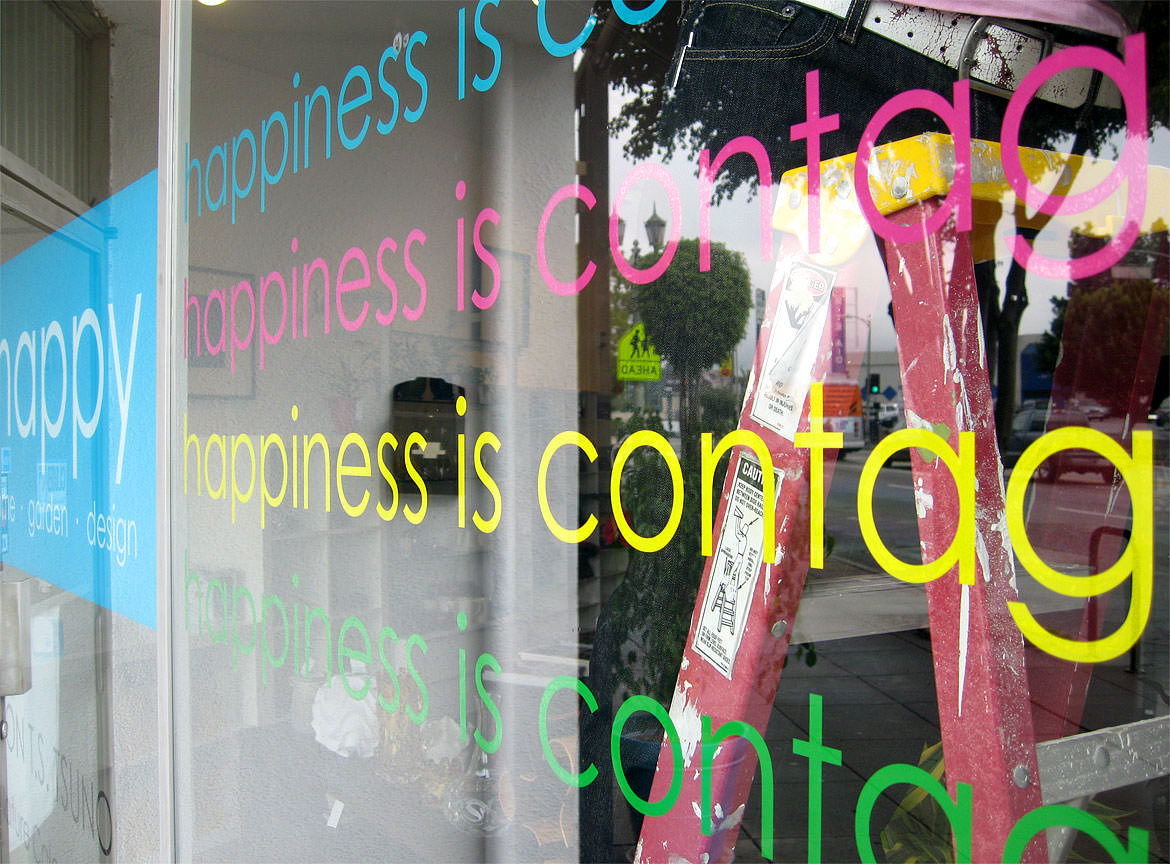 Are the graphics applied to the inside or outside of the window?
Adhesive backed graphics are applied to the outside of the window under most circumstances. Monster Image also installs inside mounted graphics to avoid vandalism.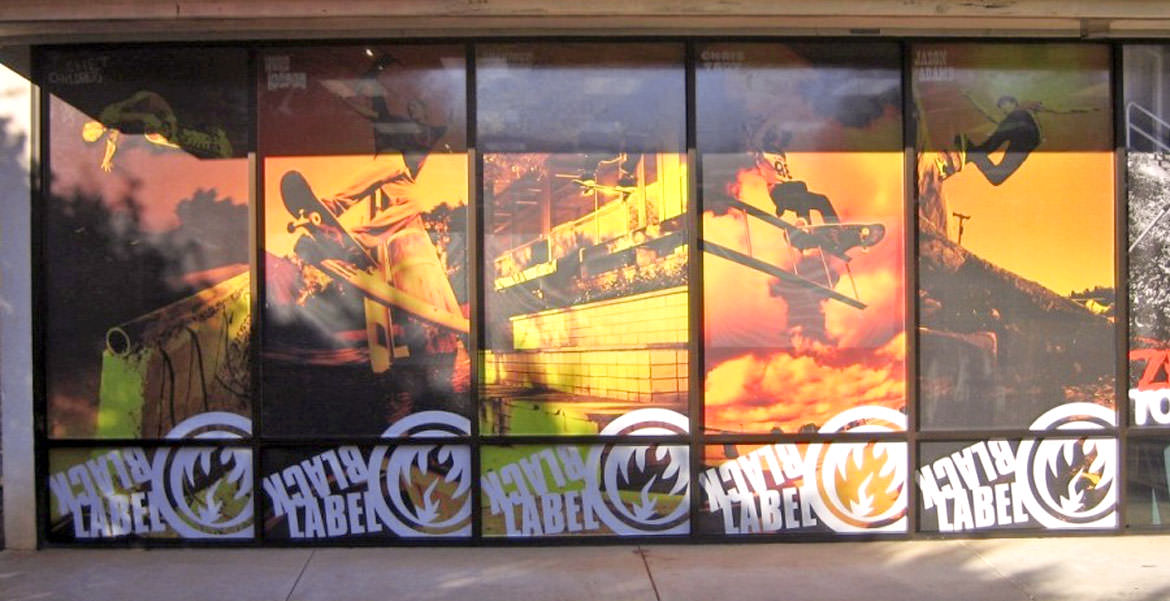 Do vinyl window graphics offer any protection from the sun?
Yes. Perforated window vinyl acts like a layer of window tint and will shade the shade the windows. Solid window vinyl blocks the 100% of the sunlight in Orange County. As standard procedure, Monster Image applies either a matte or gloss laminate to all of our window vinyl. The lamination protects the surface of the print from UV fading and common abrasions.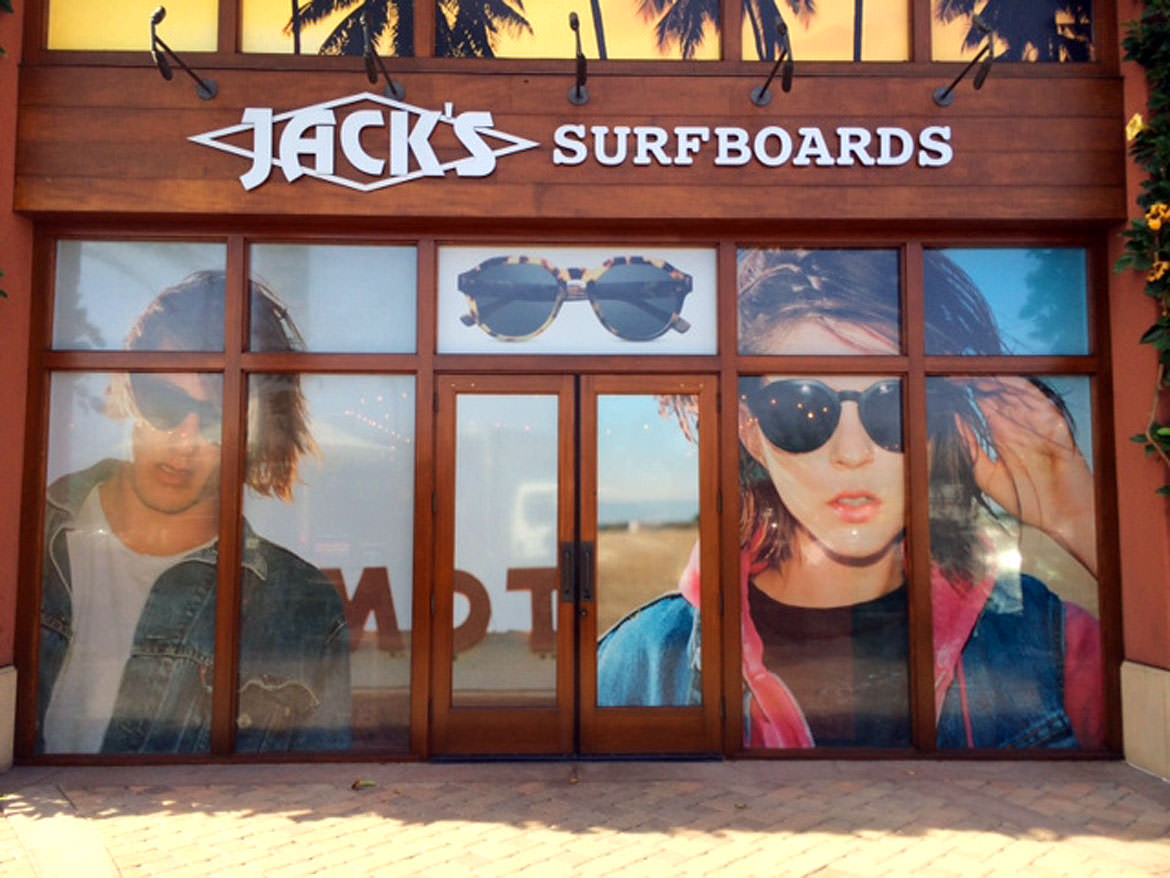 How are vinyl window graphics installed?
Window decals are applied by vigorously cleaning the surface area with a cleaning agent such as rubbing alcohol. The vinyl is then removed from its backing and strategically placed on the wall or window. The vinyl is pressed down with a flat surface to remove any bubbles or marks on the surface. It is highly important to let the vinyl sit and dry without being touched for at least an hour so no new air marks are introduced. For best results, it is recommended to have the entire process done by a professional vinyl decal installer at Monster Image in OC.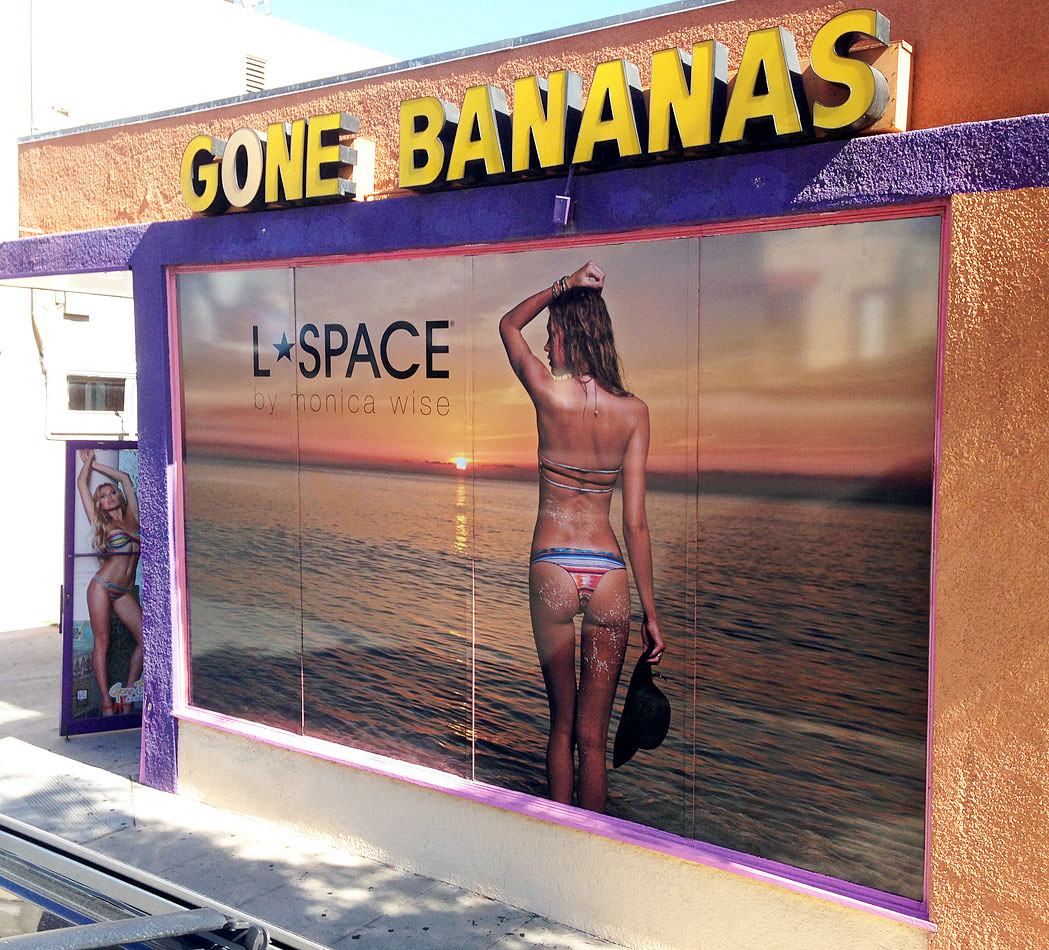 How long can the window vinyl or decals stay in place?
The decals can stay in place for up to several years so long as they exist in the proper climate (not too wet) and are not exposed to significant amounts of heat or water.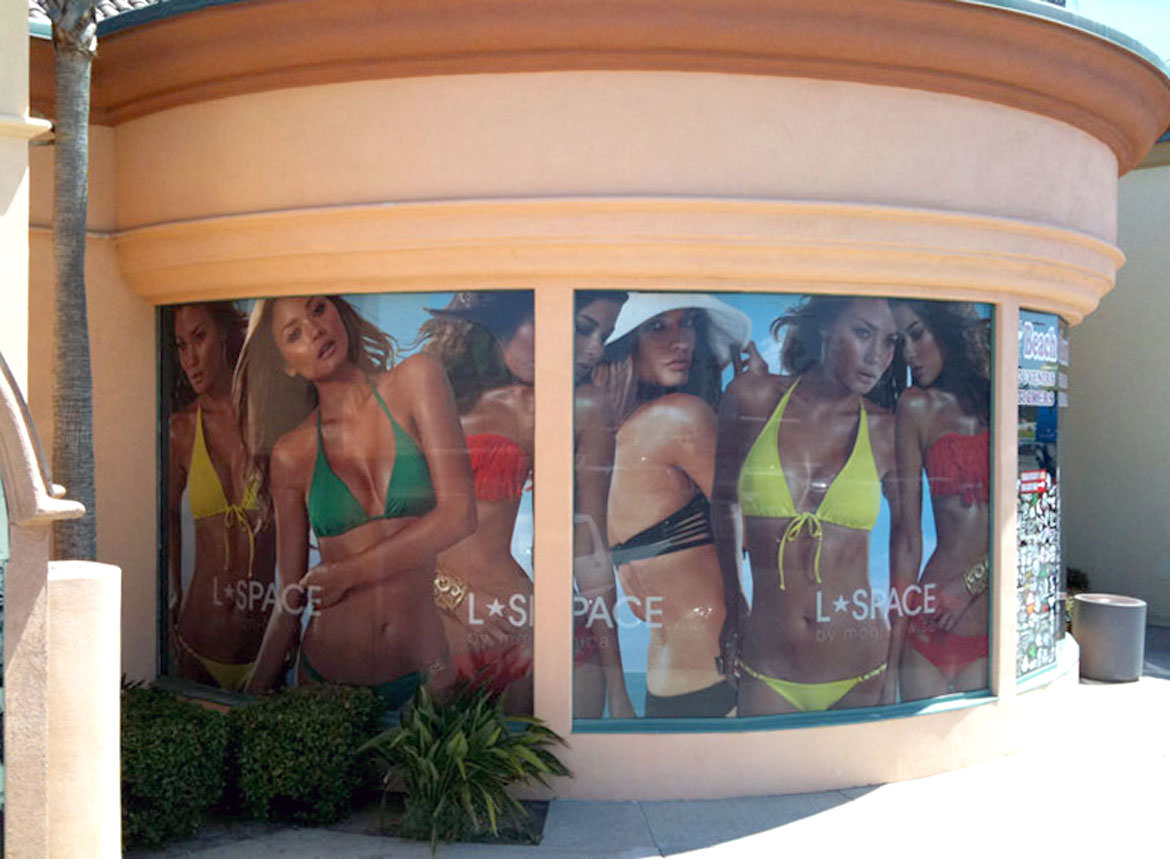 How is the window vinyl removed?
Using heat, our professional vinyl installers carefully peel off the vinyl, and try not to leave any remaining marks. In case marks do occur, soap and water or window cleaner may be used as a way to leave the surface completely clean.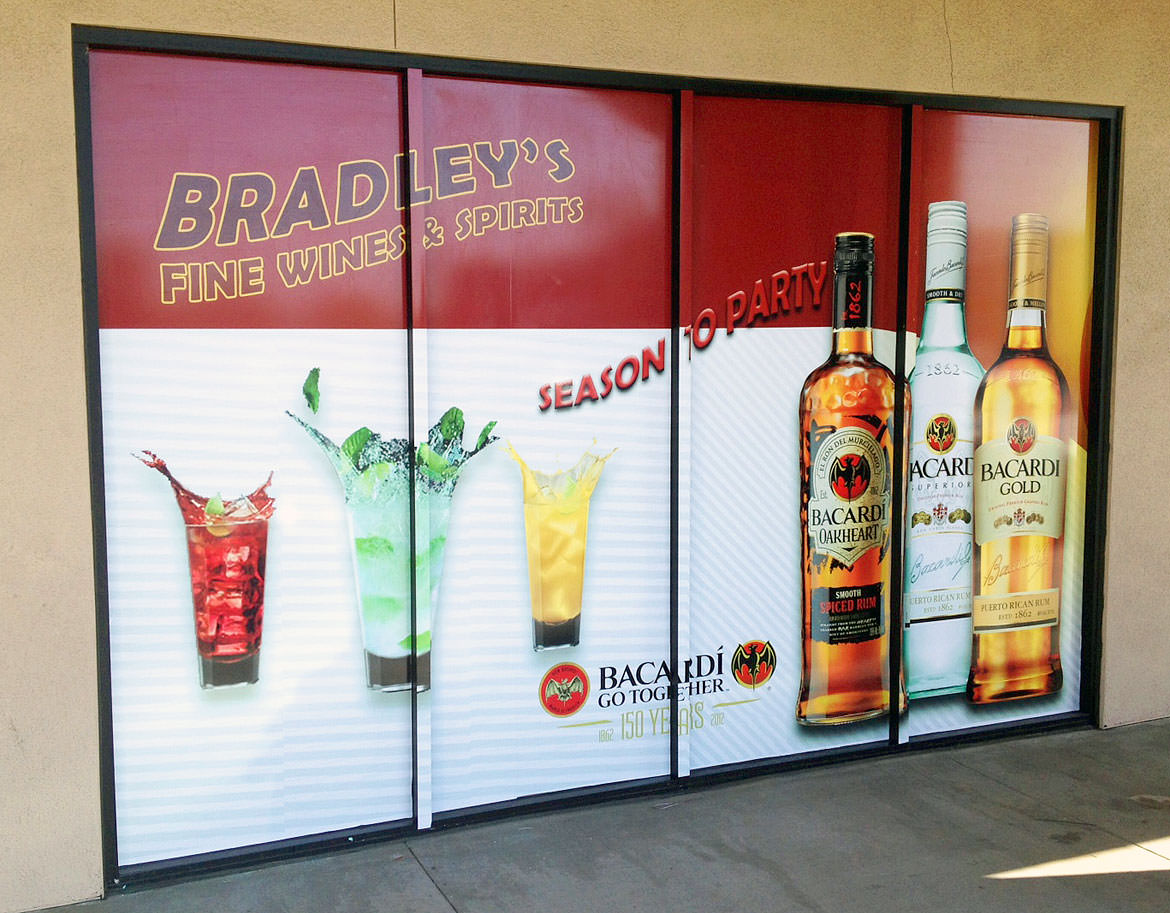 Will the decals damage the window in any way?
If applied and removed correctly, the decal will leave the glass surface as good as new.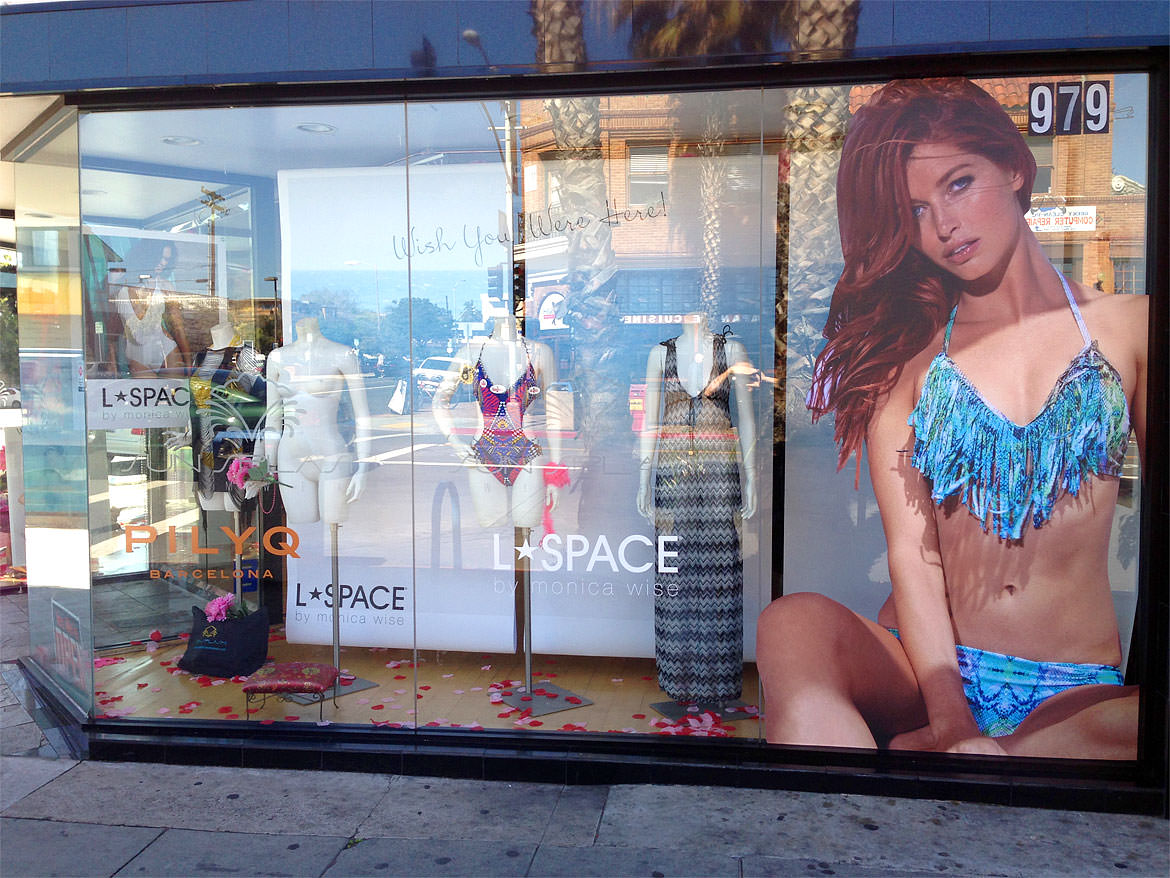 Can I re-use the same vinyl decal more than once?
No, unfortunately our vinyl decals are made for one-use only. They will not snap back to full elasticity after having been peeled off their first surface.