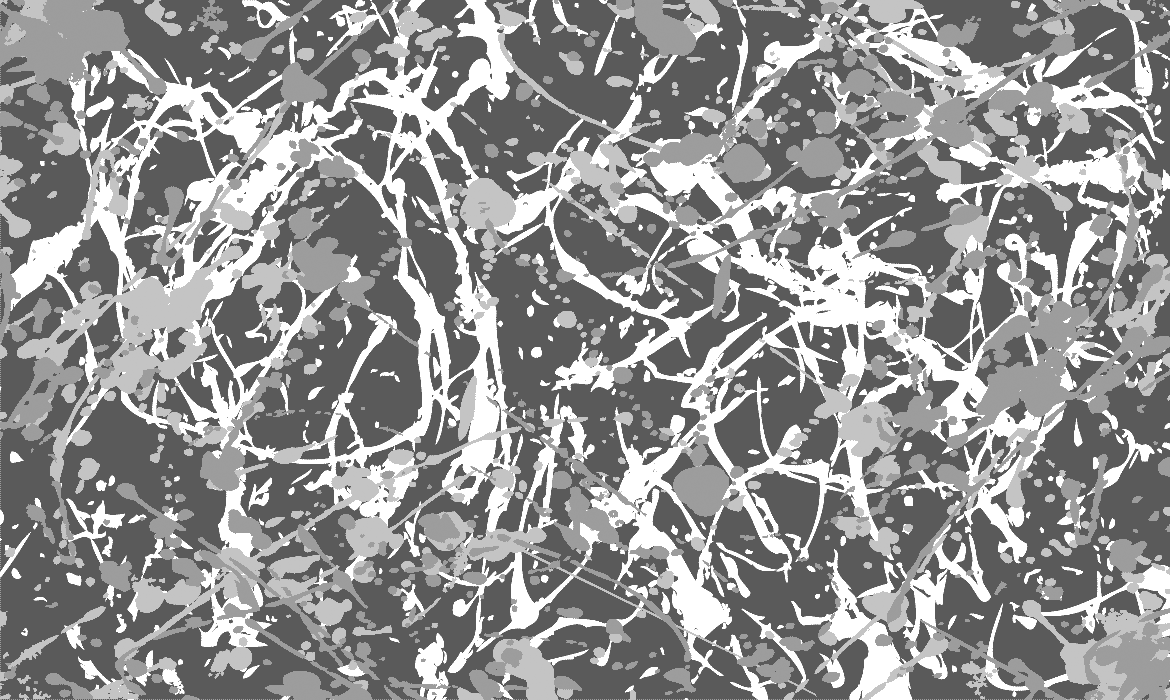 The question isn't can we wrap it?… it's what do you want it to look like?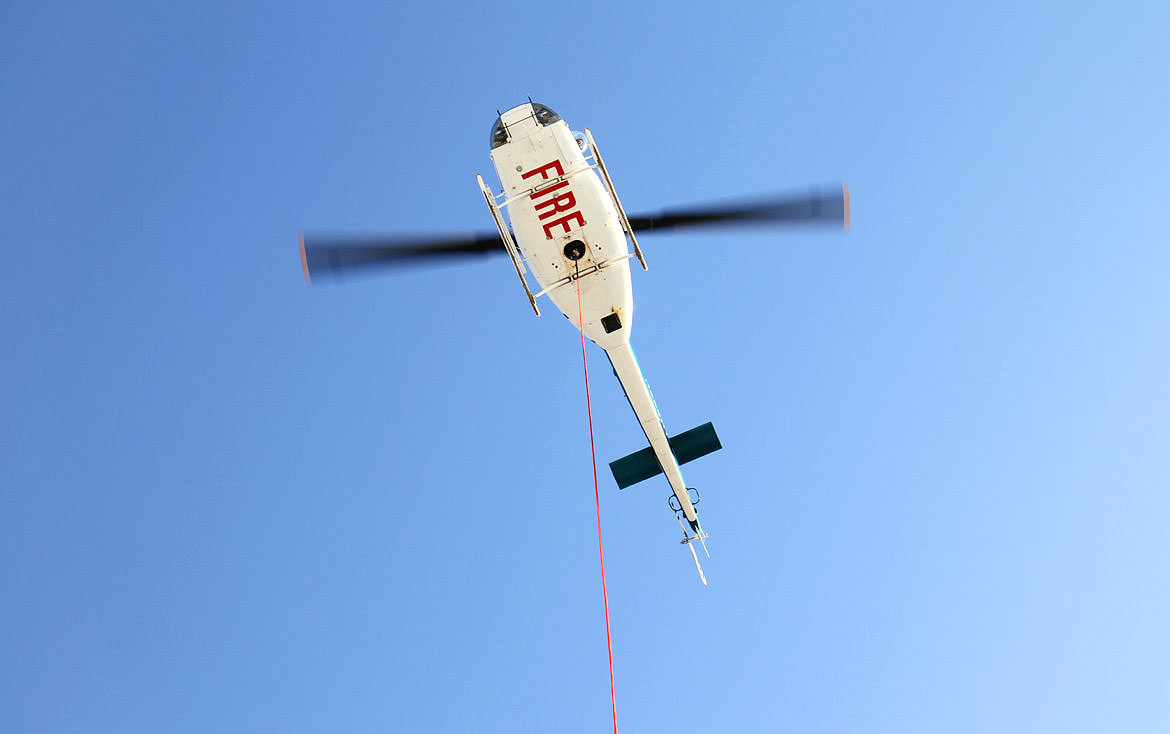 Our specialty at Monster Image is producing premium, large-format digital graphics with amazing clarity and vivid colors. Our graphics production center is capable of printing your digital images on a variety of materials which can be laminated for protection and additional visual effects and then also mounted to appropriate substrates. We the latest high performance wrap vinyls from 3M, the possibilities are endless. We can now pretty much wrap any painted surface indoors or outdoors, and confidently produce an amazing transformation for any substrate. It's a world where customization is very predominate, wrapping is a very easy solution. Along with the intense creative design that raises the level of design daily, the question isn't can we wrap it?… it's what do you want it to look like?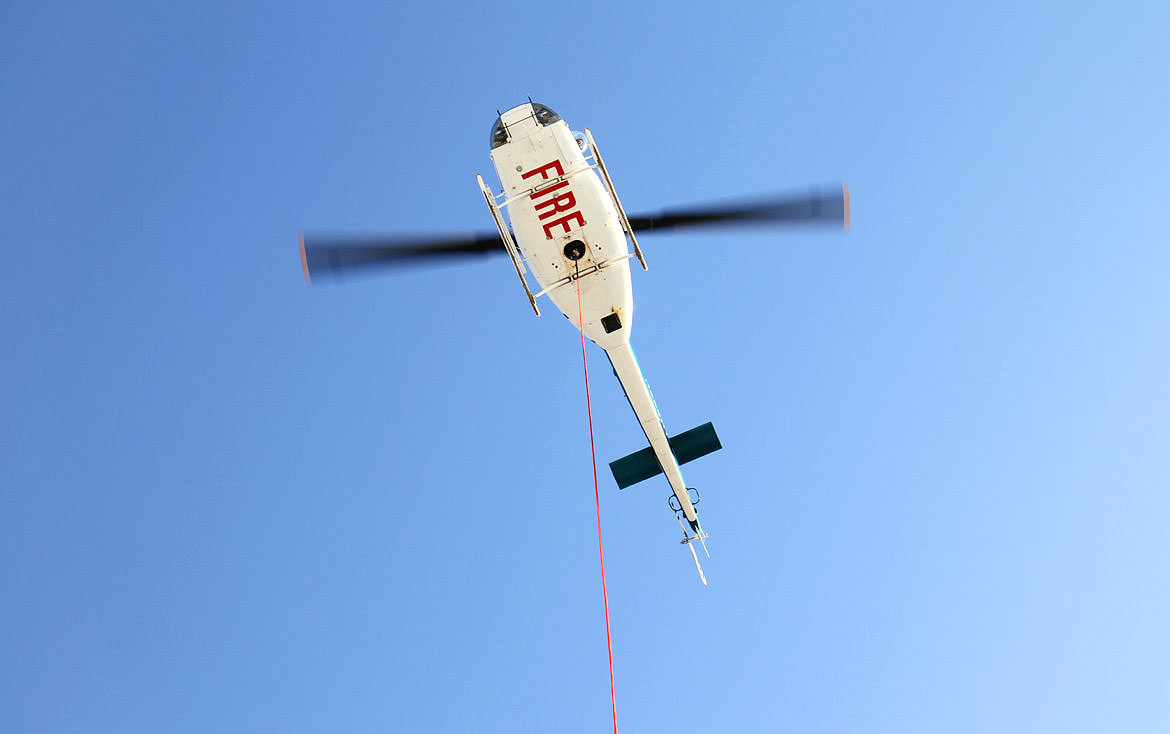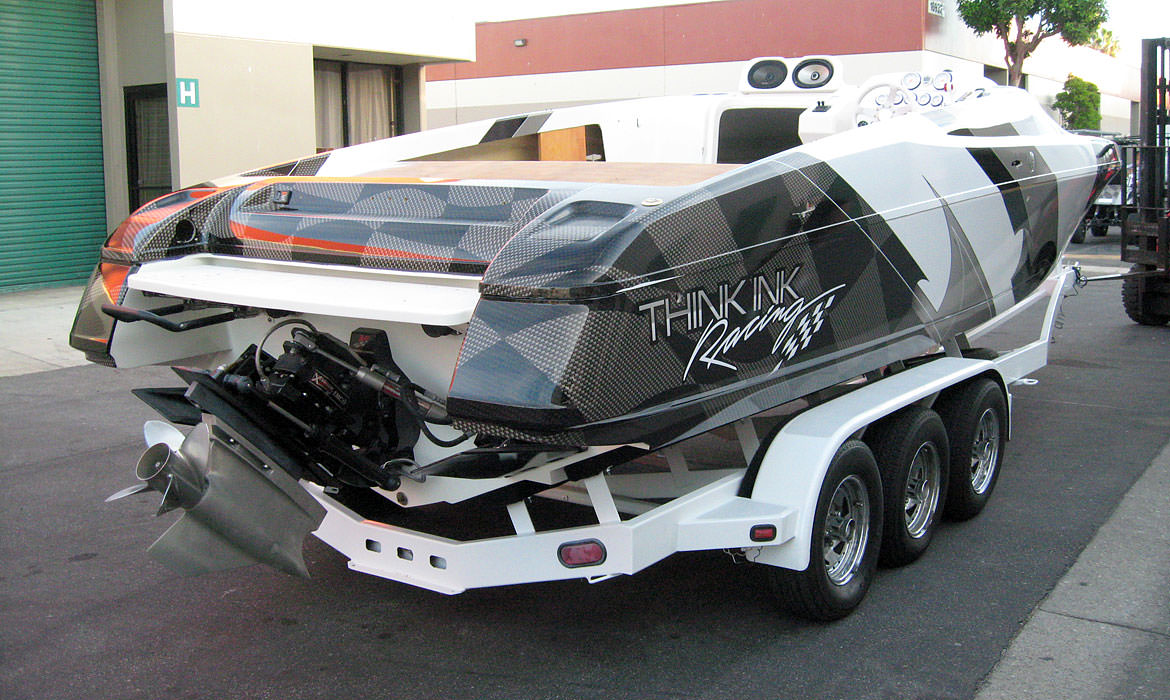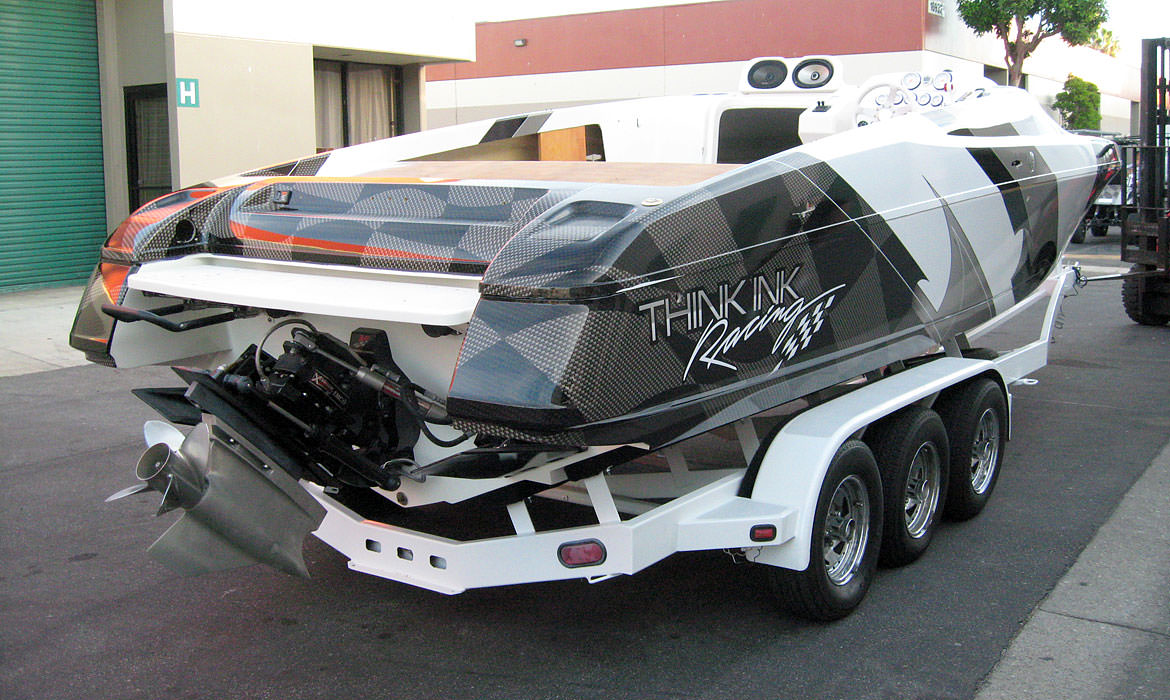 Boat Wraps are one of the fastest growing categories in the vinyl wrap industry. The personalization desired by the weekend waterman has arrived. Boat wraps can take your boat graphics to the next level. In addition, nothing will rejuvenate the look of your old boat like a new boat wrap.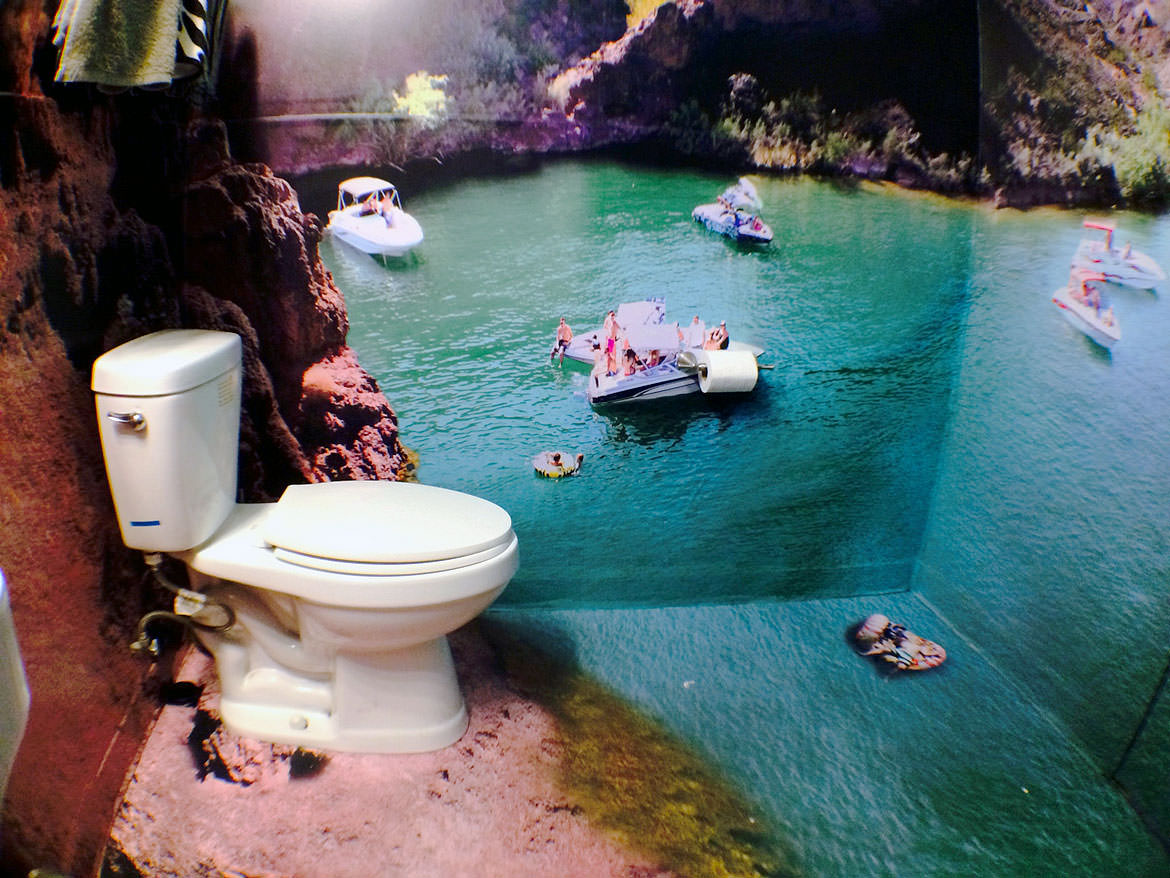 When the possibilities are there, wrap it! Here is a good example of how far the reality of wrapping can take us. This bathroom wrap is a 360 degree panoramic view of the Arizona desert. To create this image we started with 200 photographs and pieced them together into one file. It took some time but the results were well worth it. Complete with a non-scruff floor graphic, this room is a testimonial of what can be achieved. This bathroom wrap actually won an award in August 2014 for Most Unique Wrap.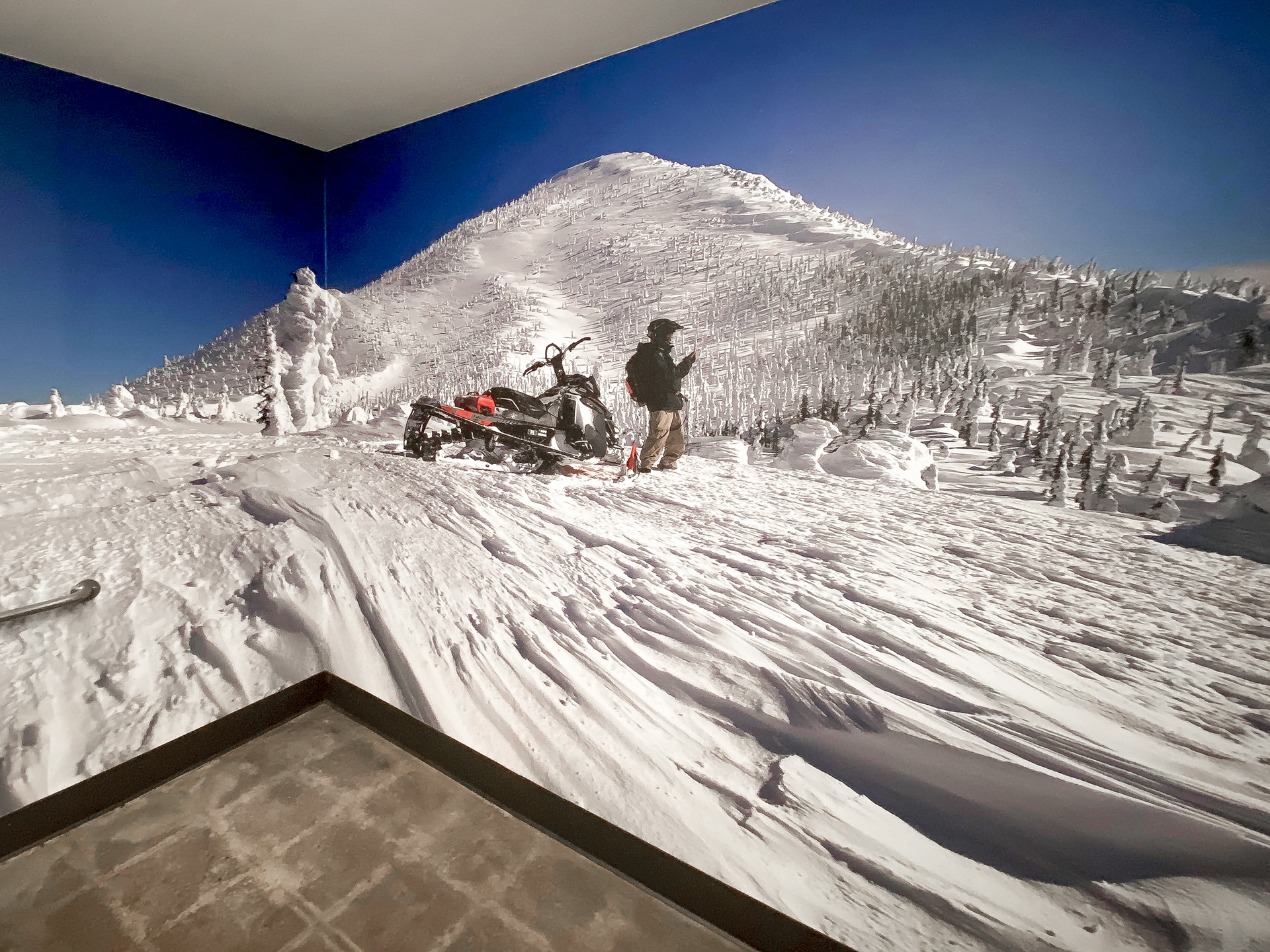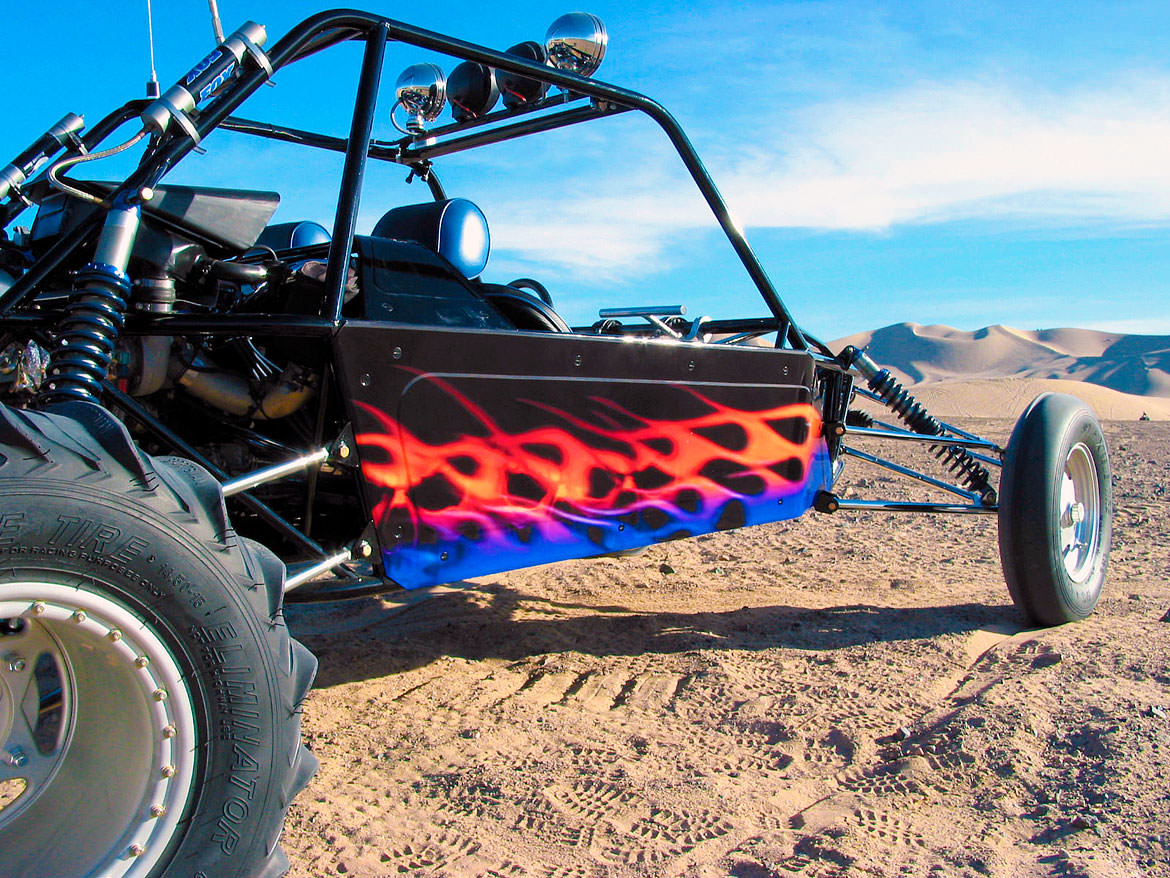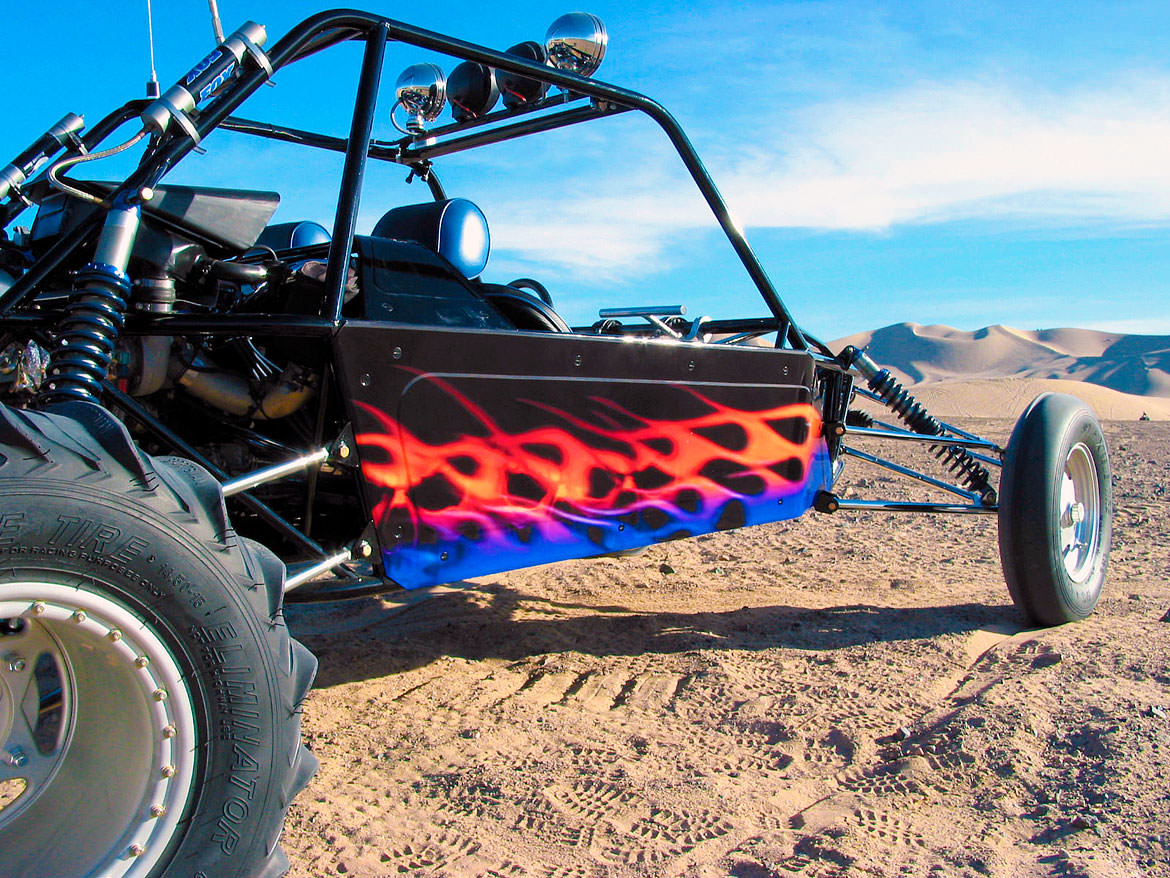 "I need a creative solution!" We hear it all the time. With Monster's extensive product knowledge, we can offer our clients many unconventional graphic marketing & advertising options. We wrap EVERYTHING, including: Elevator Doors Drum Kits Motorcycle Helmets Vending Machines Mailboxes Caskets Snow Cats Snowboards, Wakeboards & Skateboards Stairs Concrete & Sidewalks ATMs Mechanic Toolboxes Retail Bathrooms Vehicle Interiors Gaming Consoles & Remotes Garage Doors Household Appliances If you have an idea for a specialty graphic or wrap, talk to Monster Image! With evolving product technology and our ingenuity we will find a solution for you.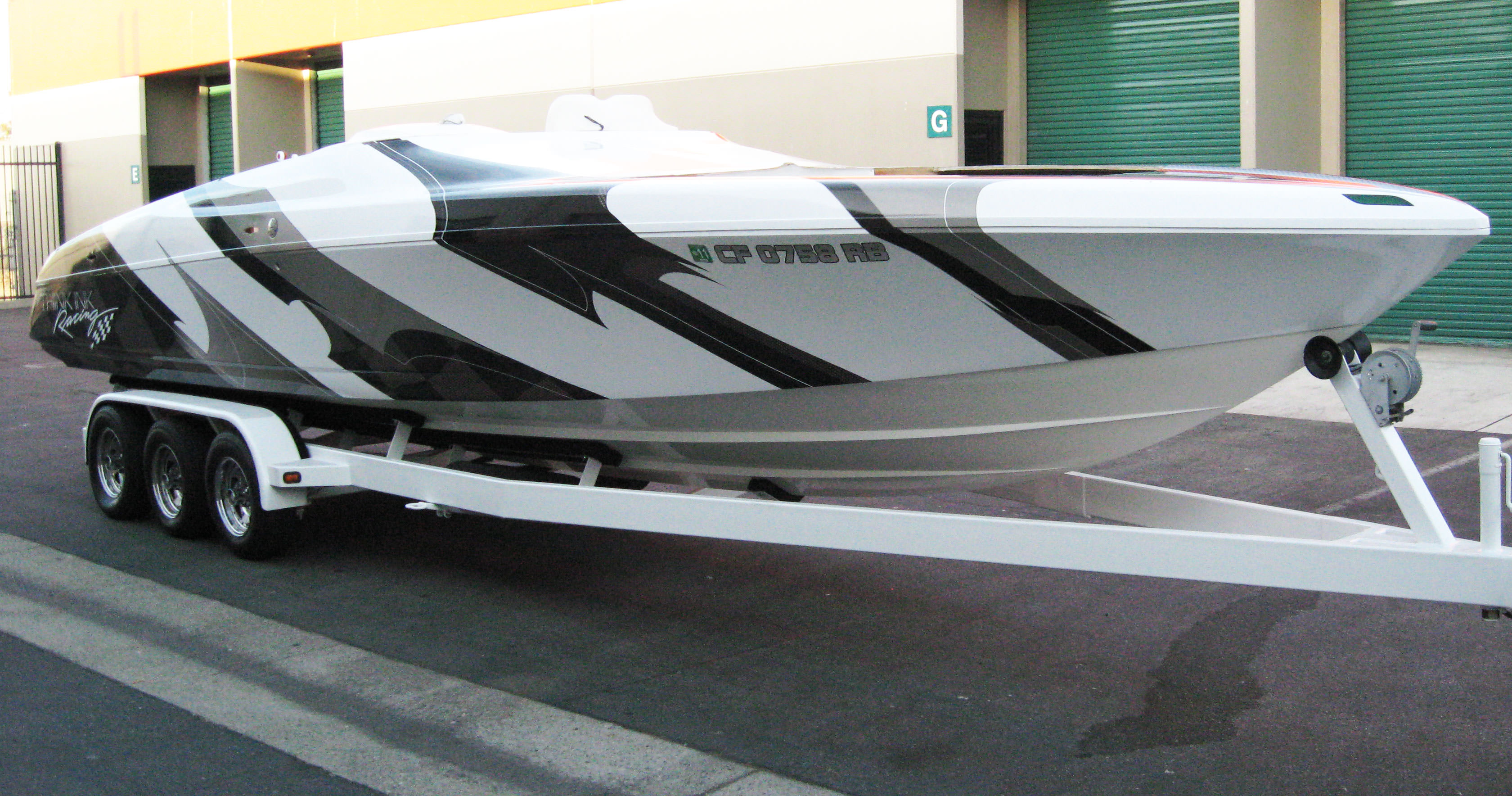 Will my vinyl boat wrap fade?
Printed wrap vinyl will fade over a few years but it just depends on how well it is maintained. The premium quality 3M vinyl we use has the best lasting power and the high gloss material used on boats can waxed to slow down the aging process.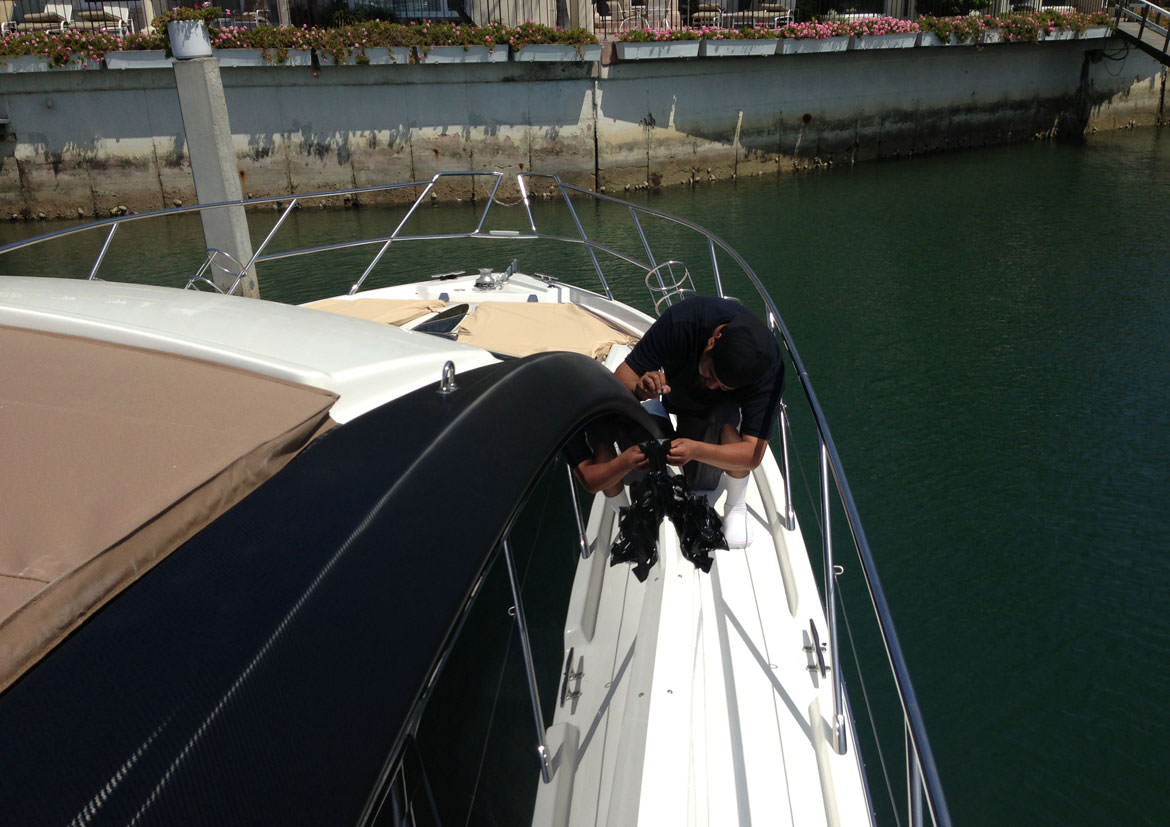 Can vinyl be applied to any boat?
Yes. We can apply vinyl to the smooth topcoat, gel coat surfaces or smooth aluminum boats, provided the surfaces are sound. We can also install on land or on the dock.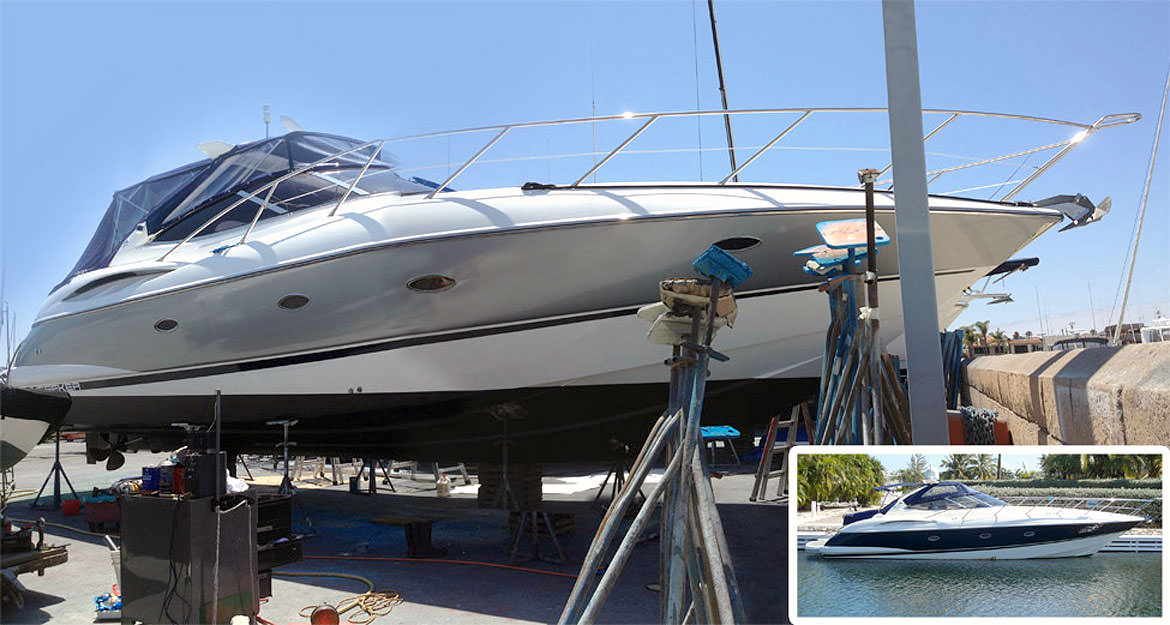 What sort of surface prep needs to be done before a vinyl boat wrap?
Your boat's hull will need to be smooth and wax free, with no flaking paint or excessively chalky gel-coat. You should also ensure that the hull is properly fared, as low or high spots will show up clearly under the vinyl. The hull should be clean and free from marine growth, mold or silicone. Hull fittings should ideally be removed, but if that's not possible we can work around them.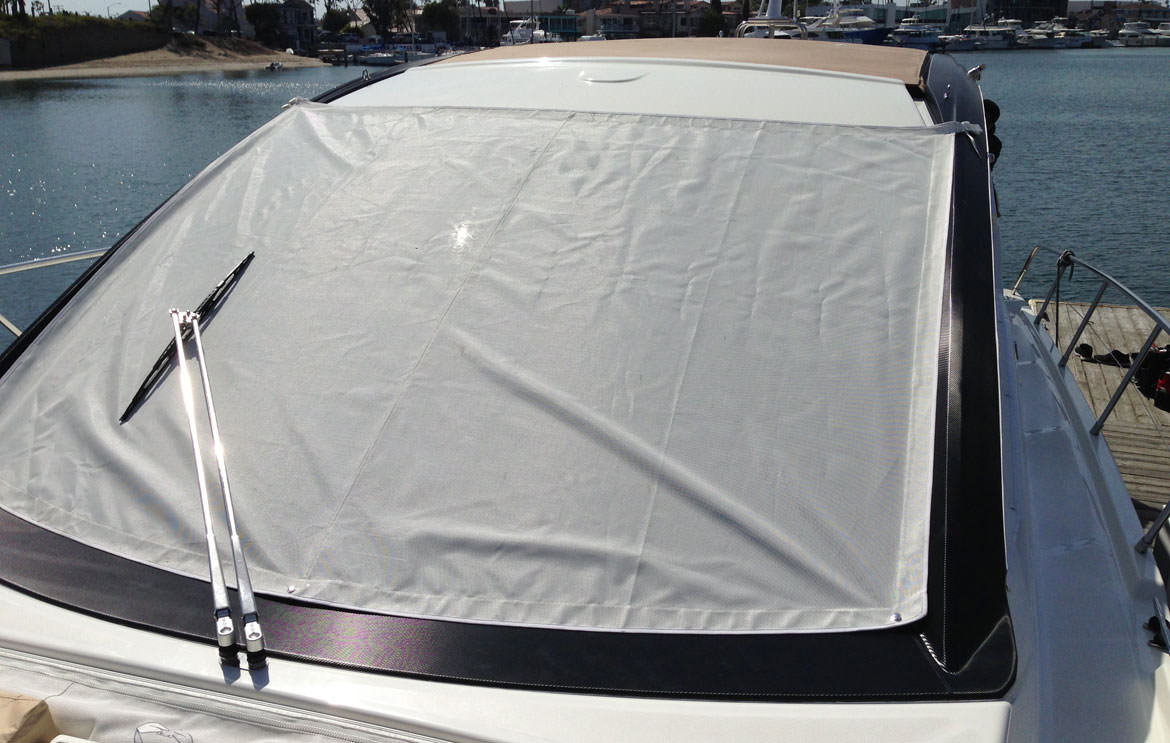 What happens if the boat wrap gets scratched, torn or damaged?
Vinyl boat wraps are incredibly easy to repair if damaged. Just cut out the affected area, then measure, cut and apply a suitable patch. If applied correctly, the joins should be practically invisible when viewed from a few feet away or more. And because vinyl is very fade-resistant, color-matching should not be a noticeable issue.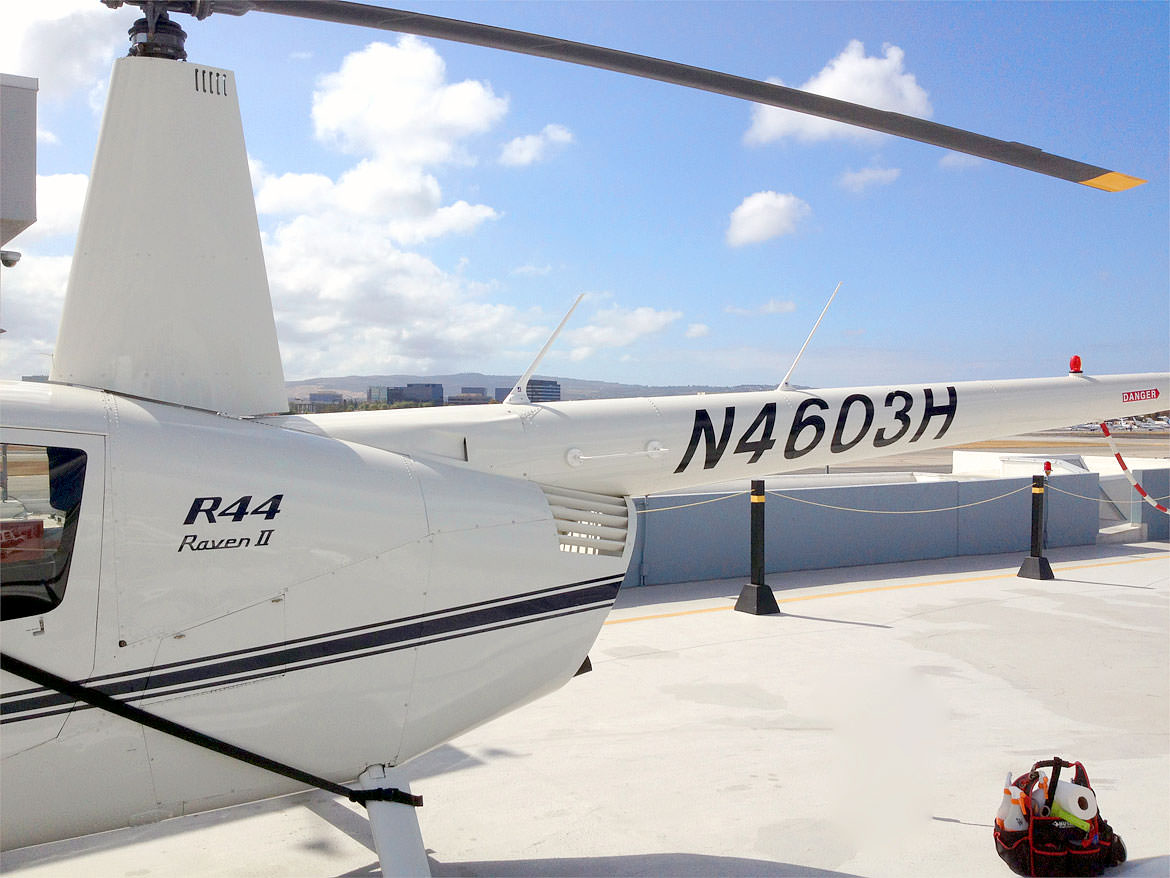 Can you put my logo on a plane?
Yes we can. Helicopters and Airplanes are just as easy to wrap as a van or truck.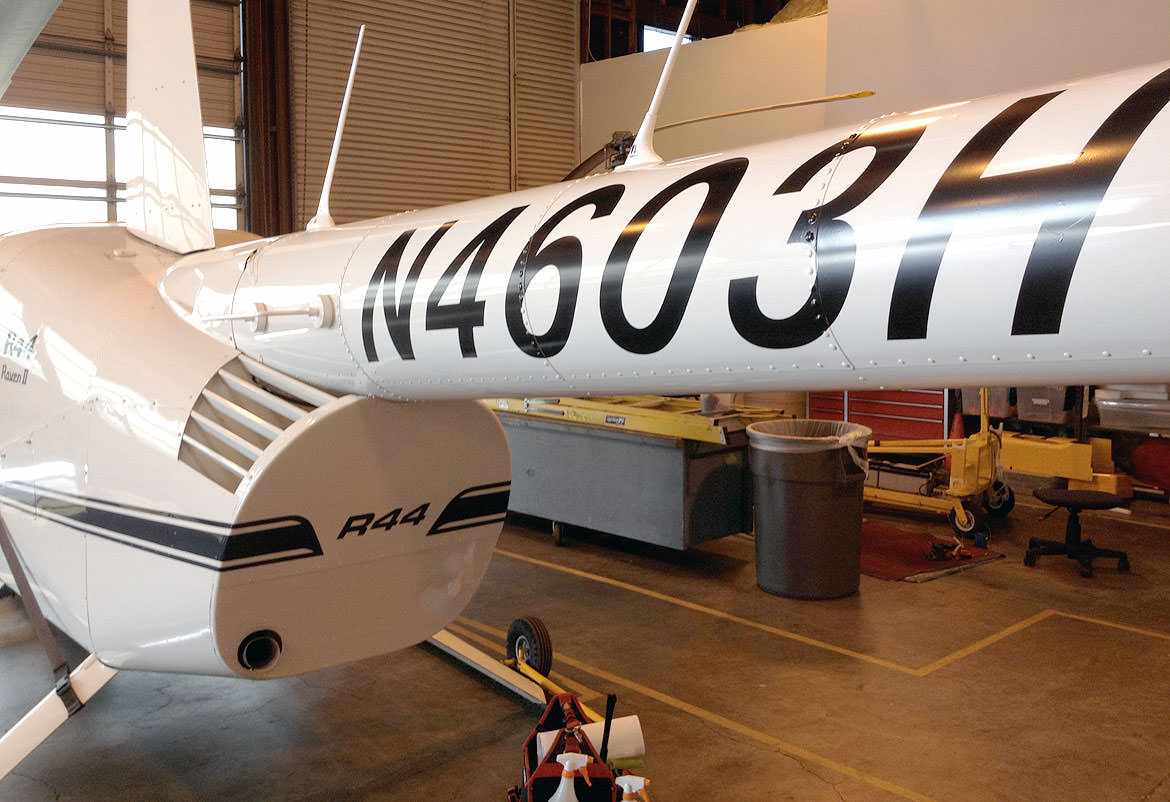 Where do aviation graphics get installed.
We can install either in a hanger or outdoor space where the aircraft is stored. Our wrap equipment and materials are completely mobile, enabling our nationwide installers to come to you!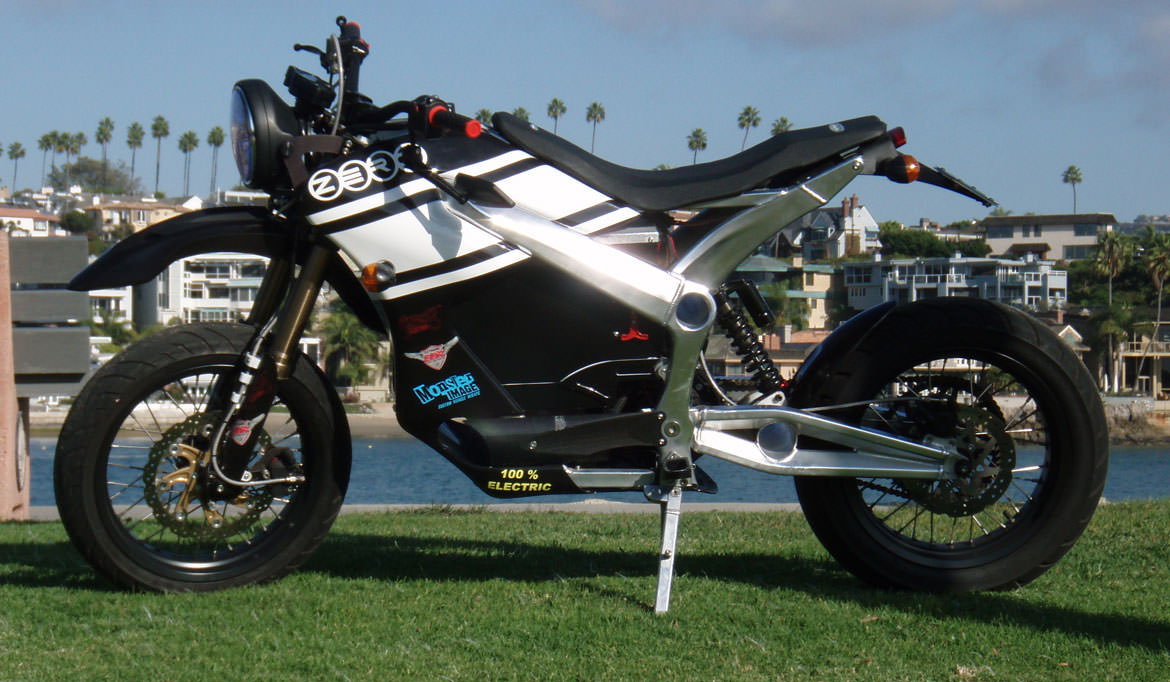 Will a motorcycle wrap cover the entire body work of my bike?
Yes, all full motorbike wrap is not like other kits where your bike has to be a base color. The wraps aren't decal kits, they are full wraps that cover the entire body work. Your bike does not have to be painted a base color or primer color first. Most full bike wraps include the tank, tail, upper fairings, and lower fairings and front fender, but you can choose to wrap as much or as little as you like! The price of the wrap depends upon the square footage of the vehicle. Matte, Carbon Fiber, Brushed Metal and other color change wraps, cost more than printed graphic wraps. Contact us in orange county today for a quote!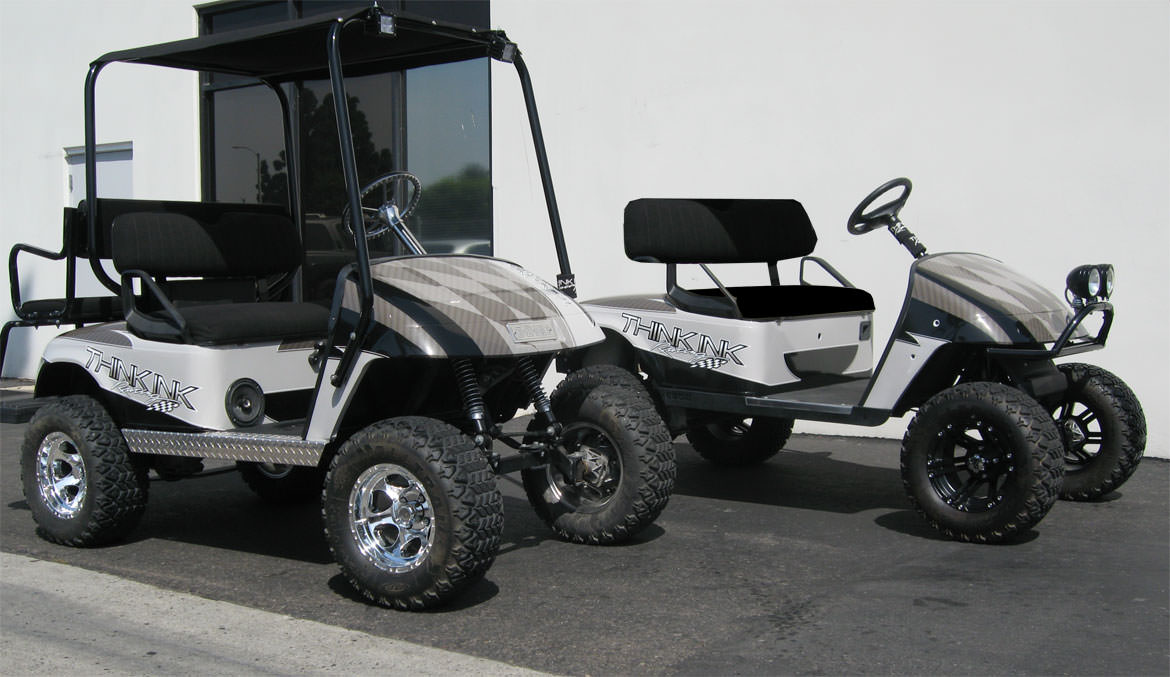 How does a motorcycle wrap conform around tight turns?
The material is very thin and stretches fairly easily, however it does take a little bit of pulling to conform to curves. The material is also engineered to have a low retention of "memory" which allows it to conform to body work and stay when pressed into air ducts, etc. We know how to lay out the vinyl pieces so they are ideal for fitting shapes with a very tight radius.