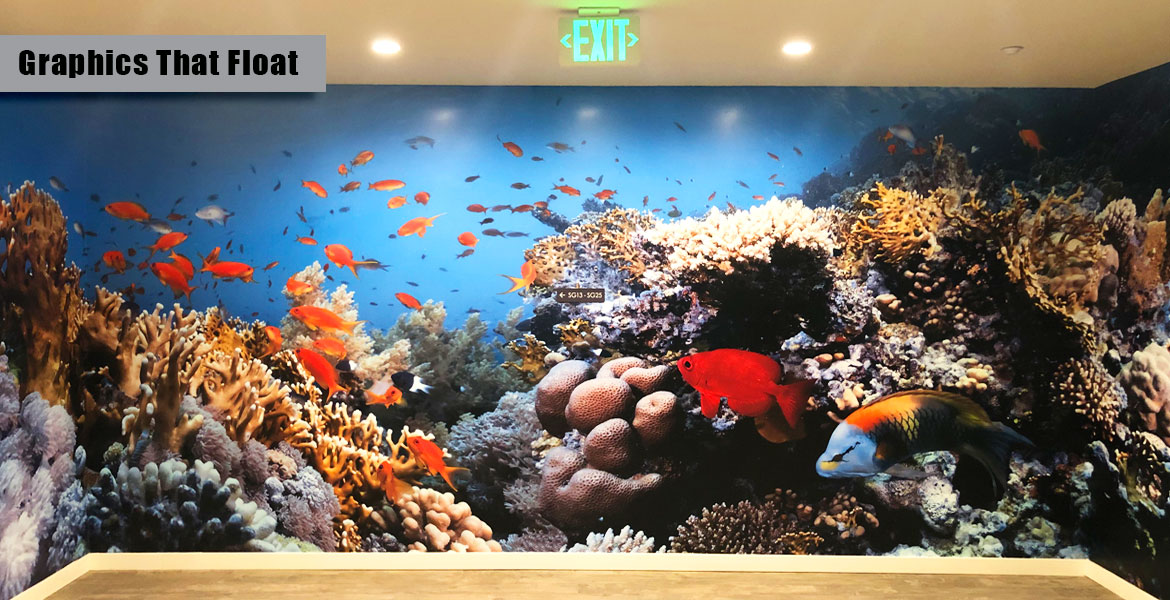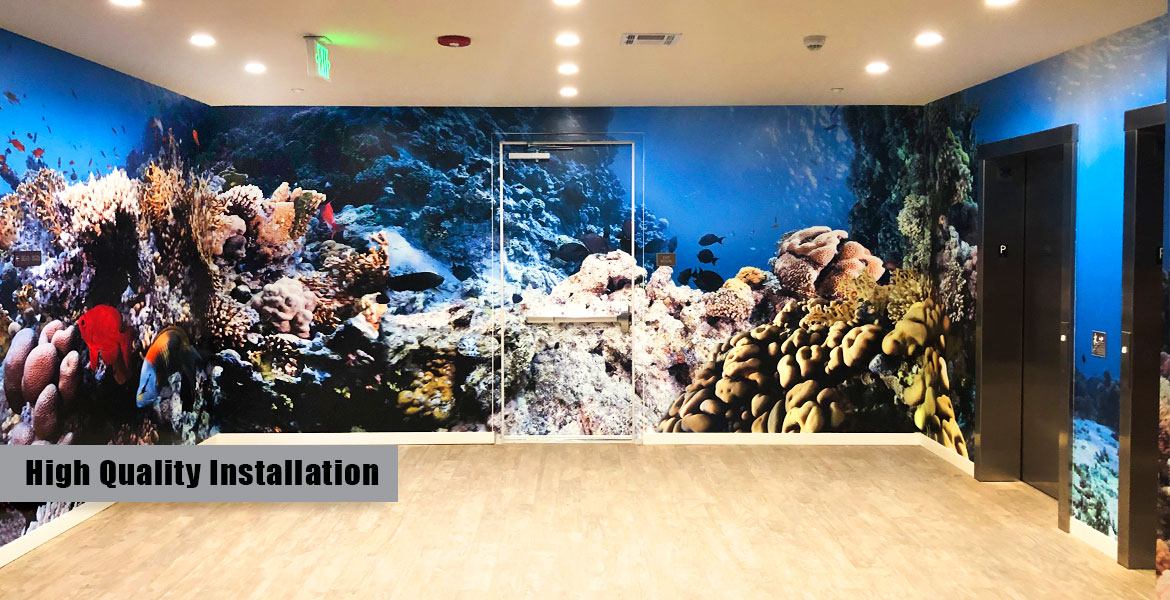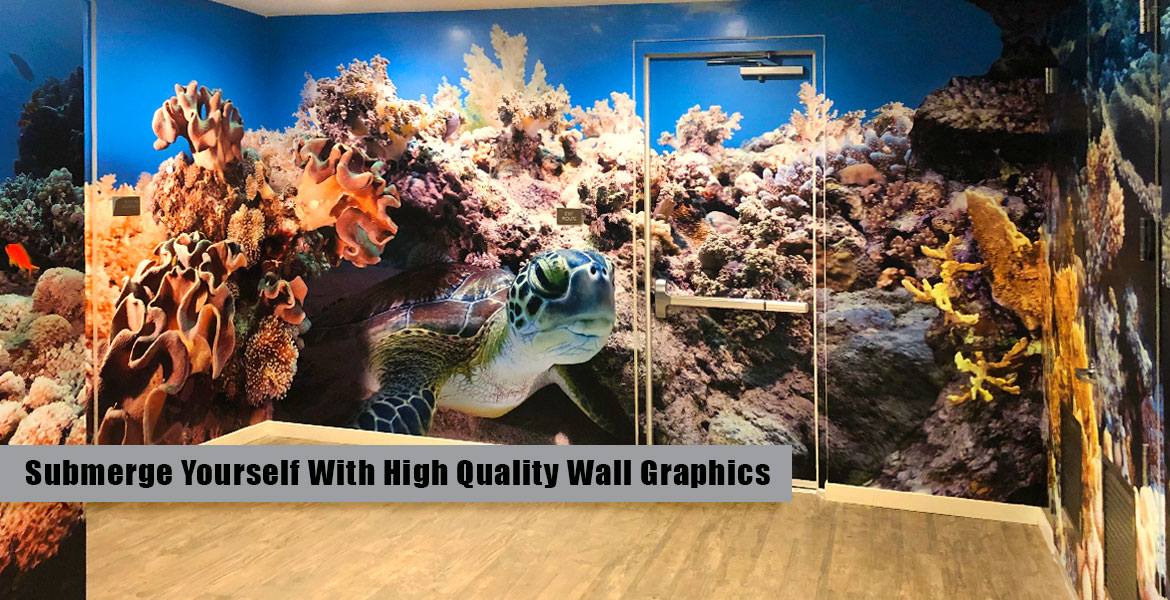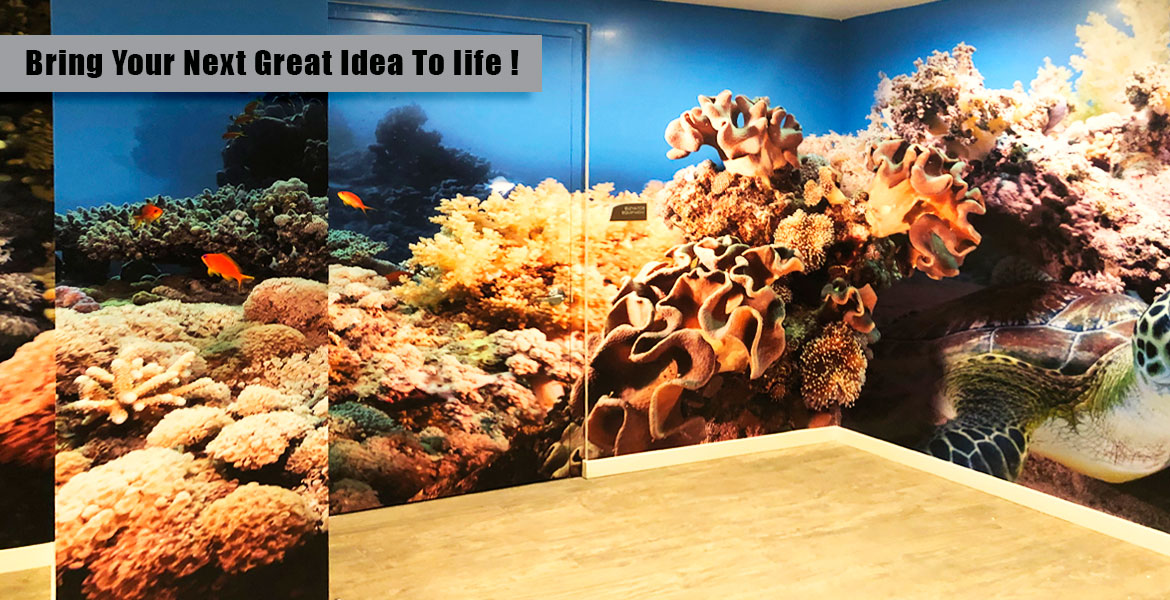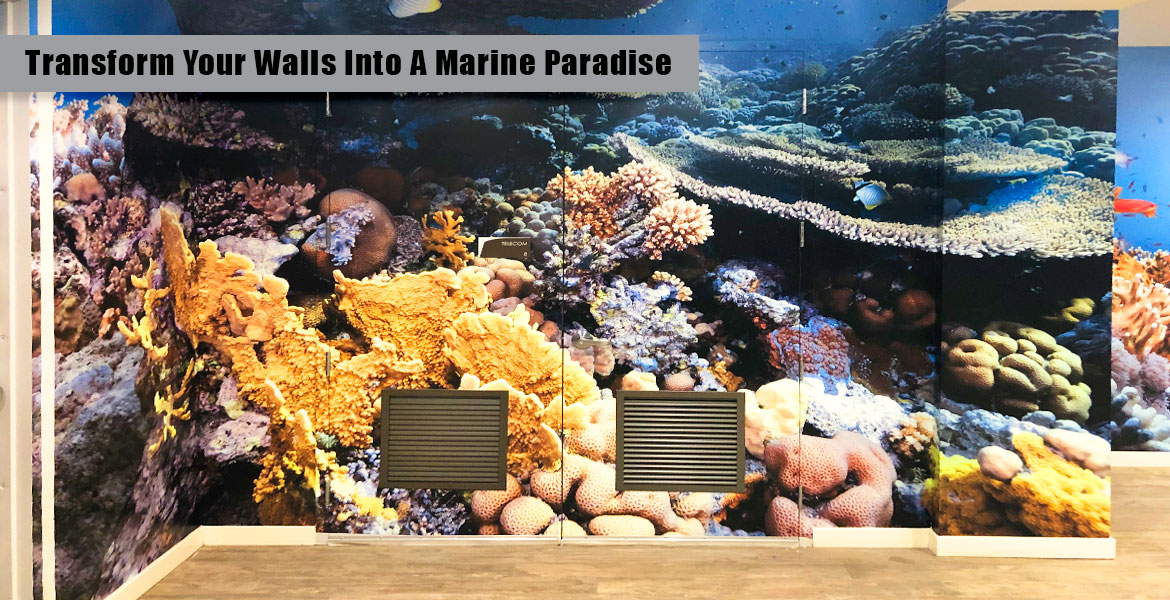 The Reserve at Seabridge offers the ultimate waterfront luxury condo living.
---
The attention to detail is the highest level. When I was asked "what would be a good concept for the underground parking area?", I thought an underwater theme would be ideal. The only issue is creating a continuous 200 foot image that perfectly reconnects.
Monster Image has created several types of wall graphics, but this project was one of my favorites. After selecting a handful of underwater images, we began the process of building this long wall photo.
The real trick to making a wall mural this size is consistency, (same color, same scale, same texture, etc). We want to deliver the most realistic wall graphic / image possible. Once we received approval of the artwork, we then printed the graphic on 3M Controltac and laminated it with 3M Luster Laminate. The results were amazing.
When we enlarge photos to this scale we are constantly challenged with making sure the images are the highest resolution in order to maintain a sharp and detailed image. 3M Wall Vinyls allow us to capture not only the textures and features but also an incredible range of color gamut.
A Monster Image wall graphic can plain and simply can transform any room or office into a new environment. These wall graphics are truly breathtaking and deliver an incredible experience for everyone who enters. Please stop by our new office in Fountain Valley, CA and let's transform your walls with a stunning imagery.