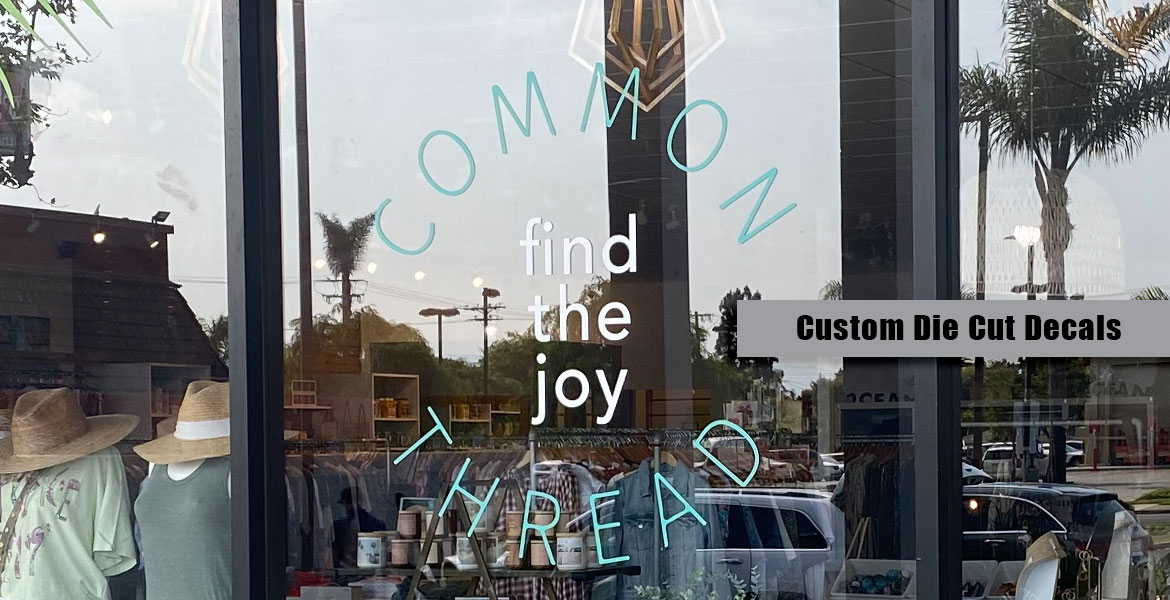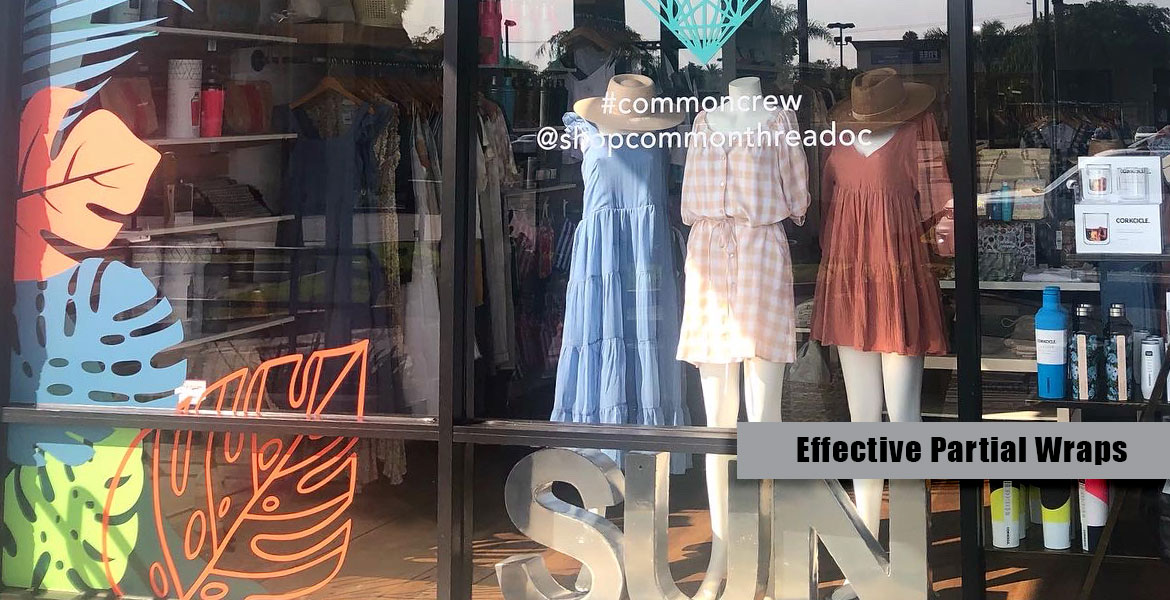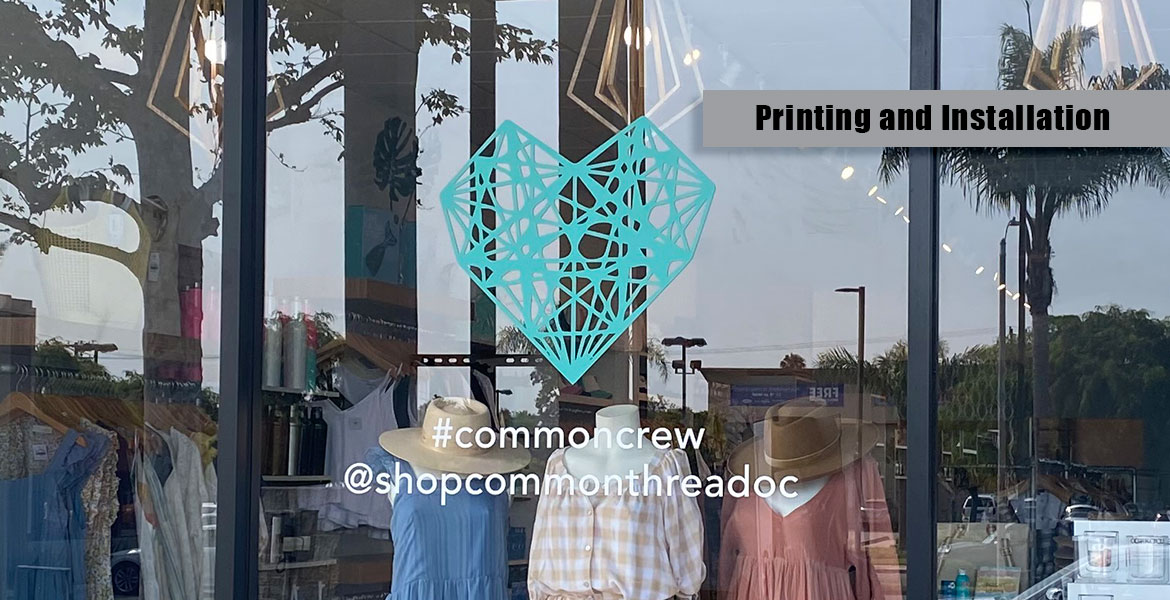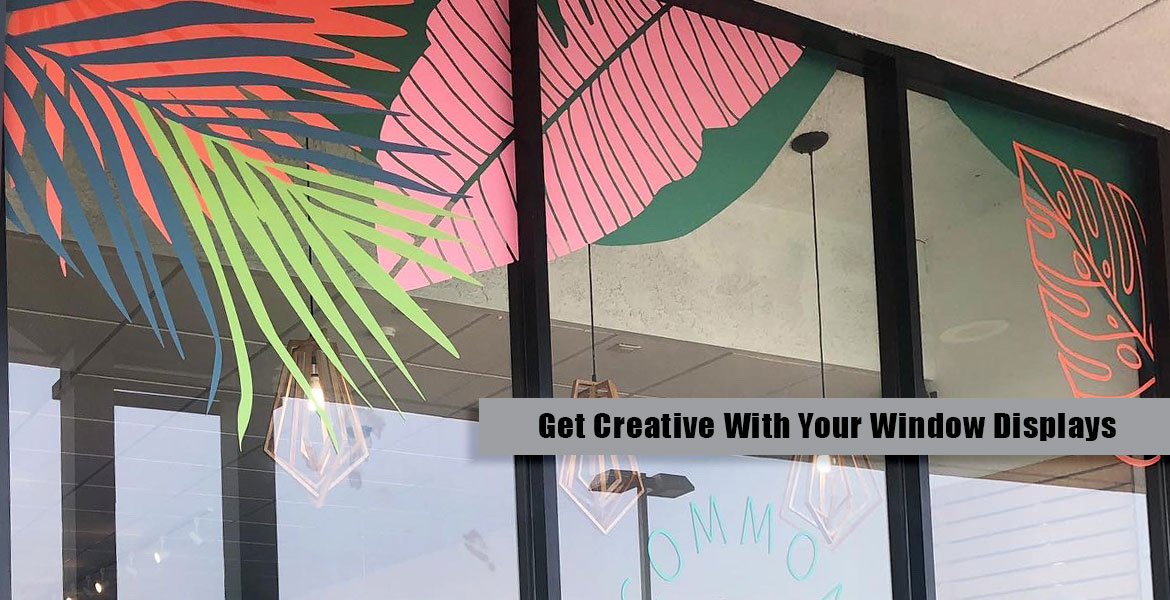 Vinyl window displays are an effective way for brands and individuals to promote and decorate their space.
---
Monster Image recently created this multi layered vinyl window display for Common Thread in Costa Mesa, California. These die cut decals are an easy way to satisfy your unique goals and visions. Partial window displays are also a great option for business owners that don't want to cover their entire window or are on a budget.

Custom window clings and die cut decals can serve many purposes. From branding to decorating glass in your premise, these adhesives are a clever tool for visual communication. Custom glass decals don't take up any space yet they provide a large surface area for showcasing your message. Die cut decals can be used to inform, promote, decorate or create privacy.
Let your windows glow with deep colors and bright designs by utilizing decorative window decals. Integrate etched glass decal signs to display intricate features on your windows and enjoy a luxurious appearance. Decorative window graphics can cover large surfaces and some types offer privacy by blocking the view from one or both sides depending on your needs.

Whatever your needs for your window displays Monster Image of Fountain Valley has you covered. We are located in Orange County but have installers nationwide. Call Monster Image to see what we can do to transform your storefront or personal projects.