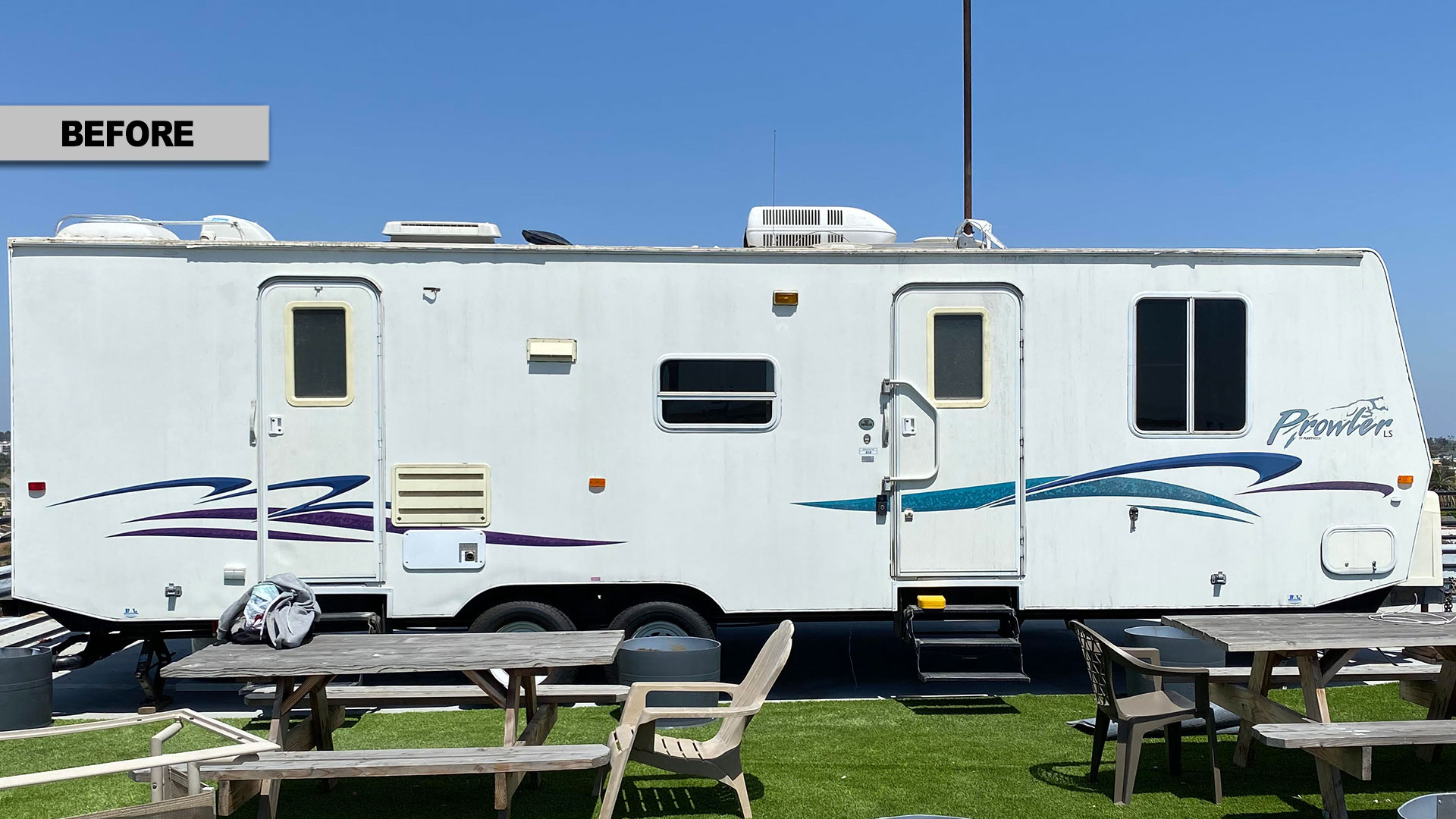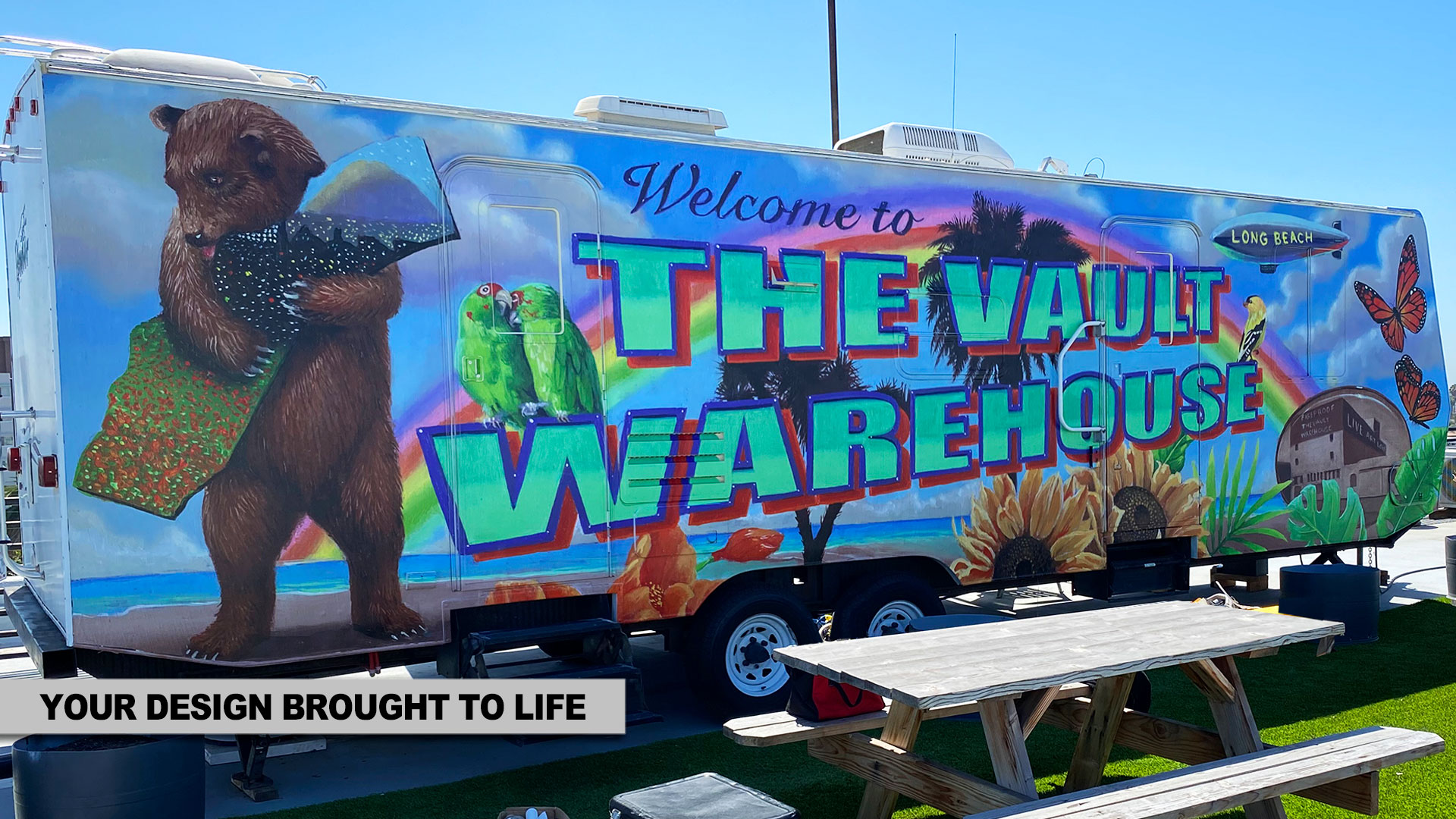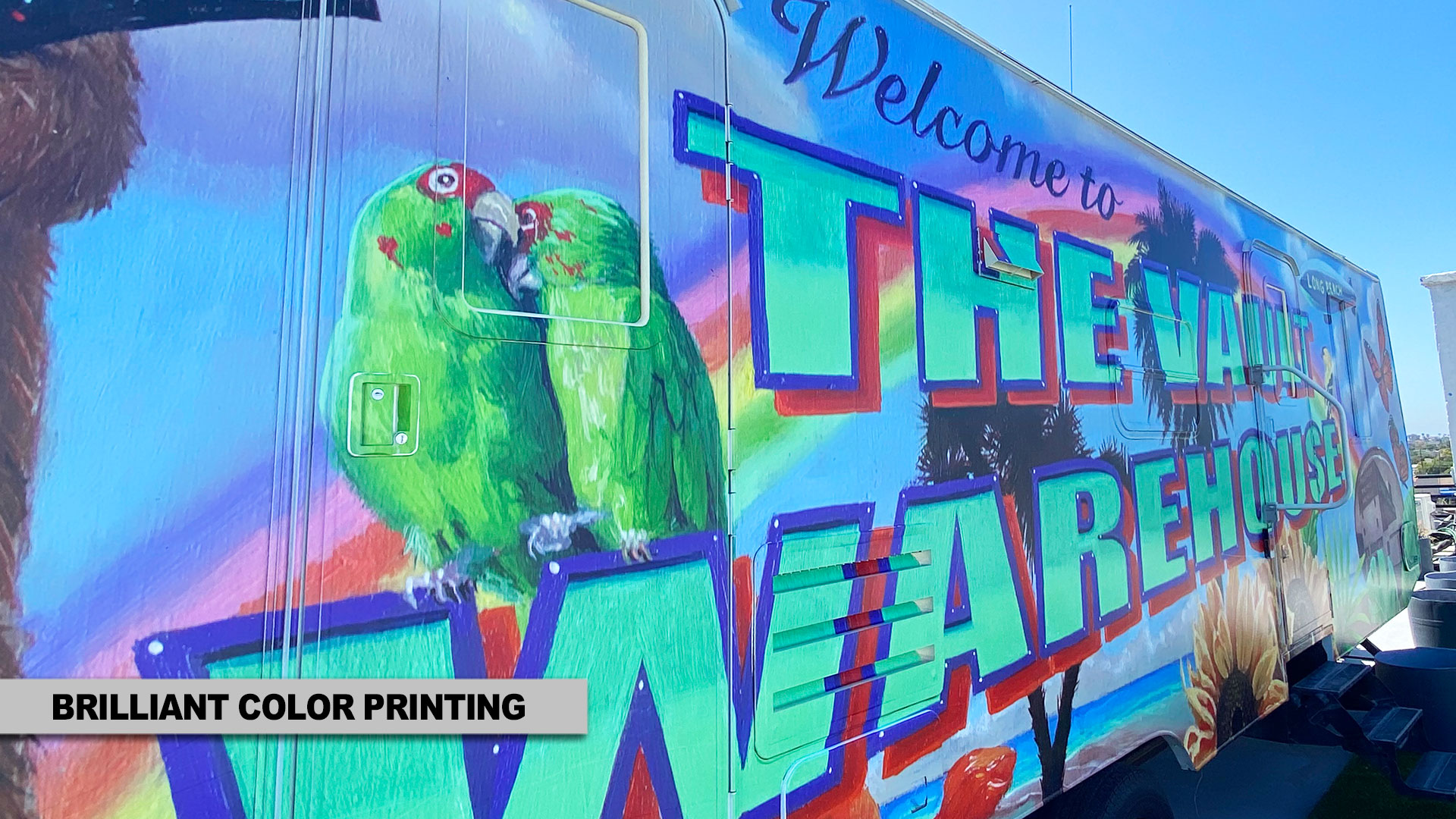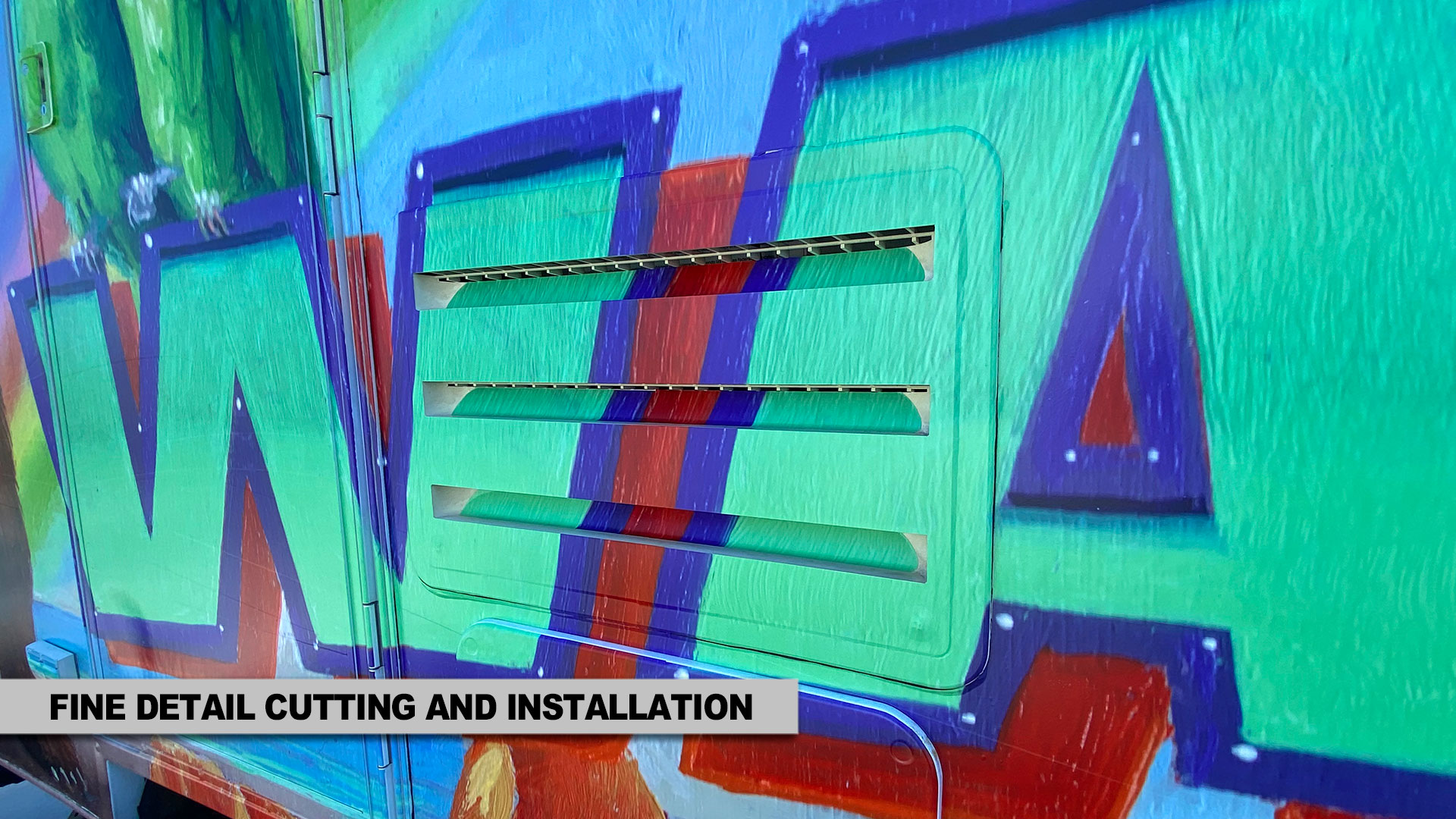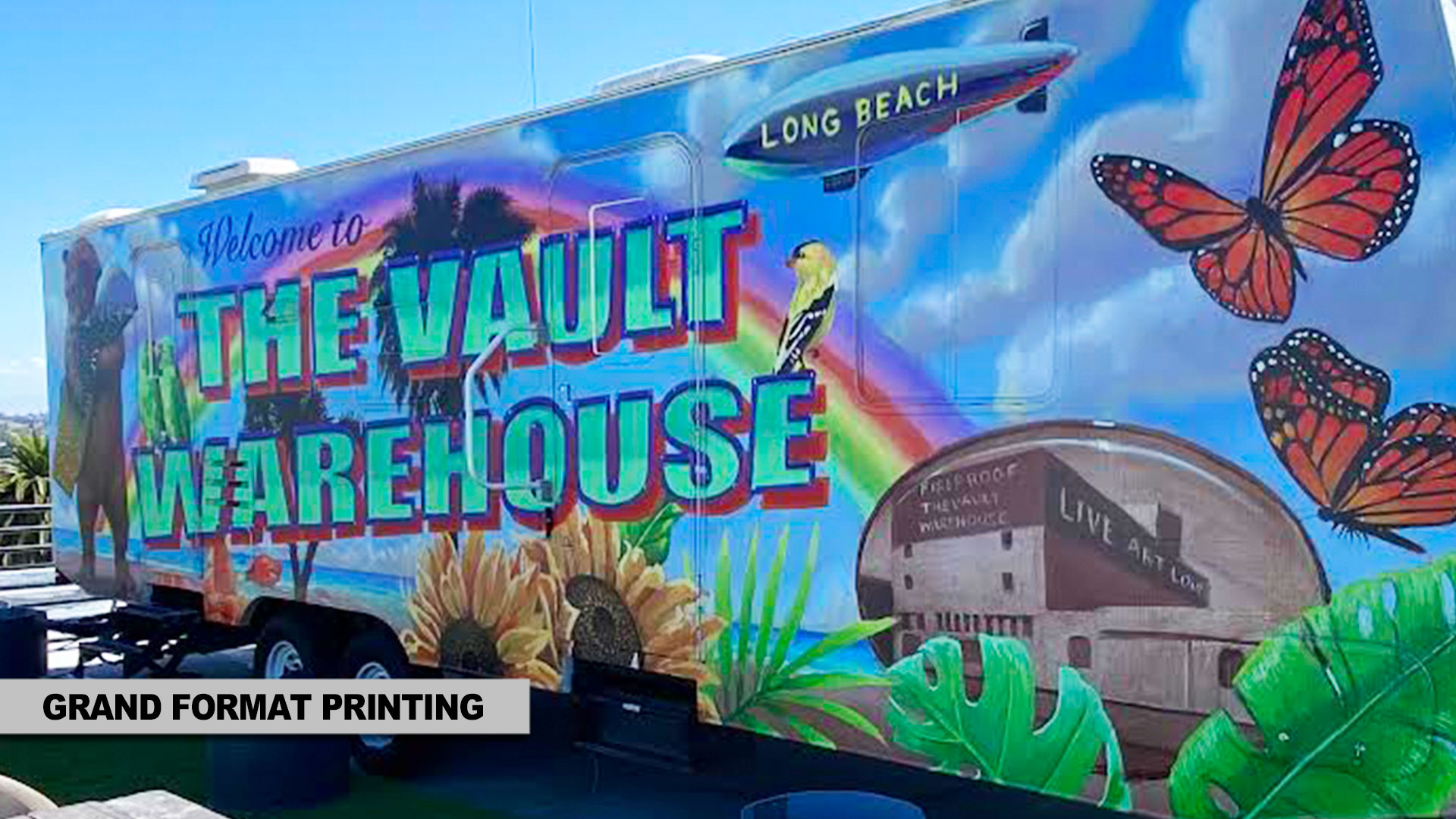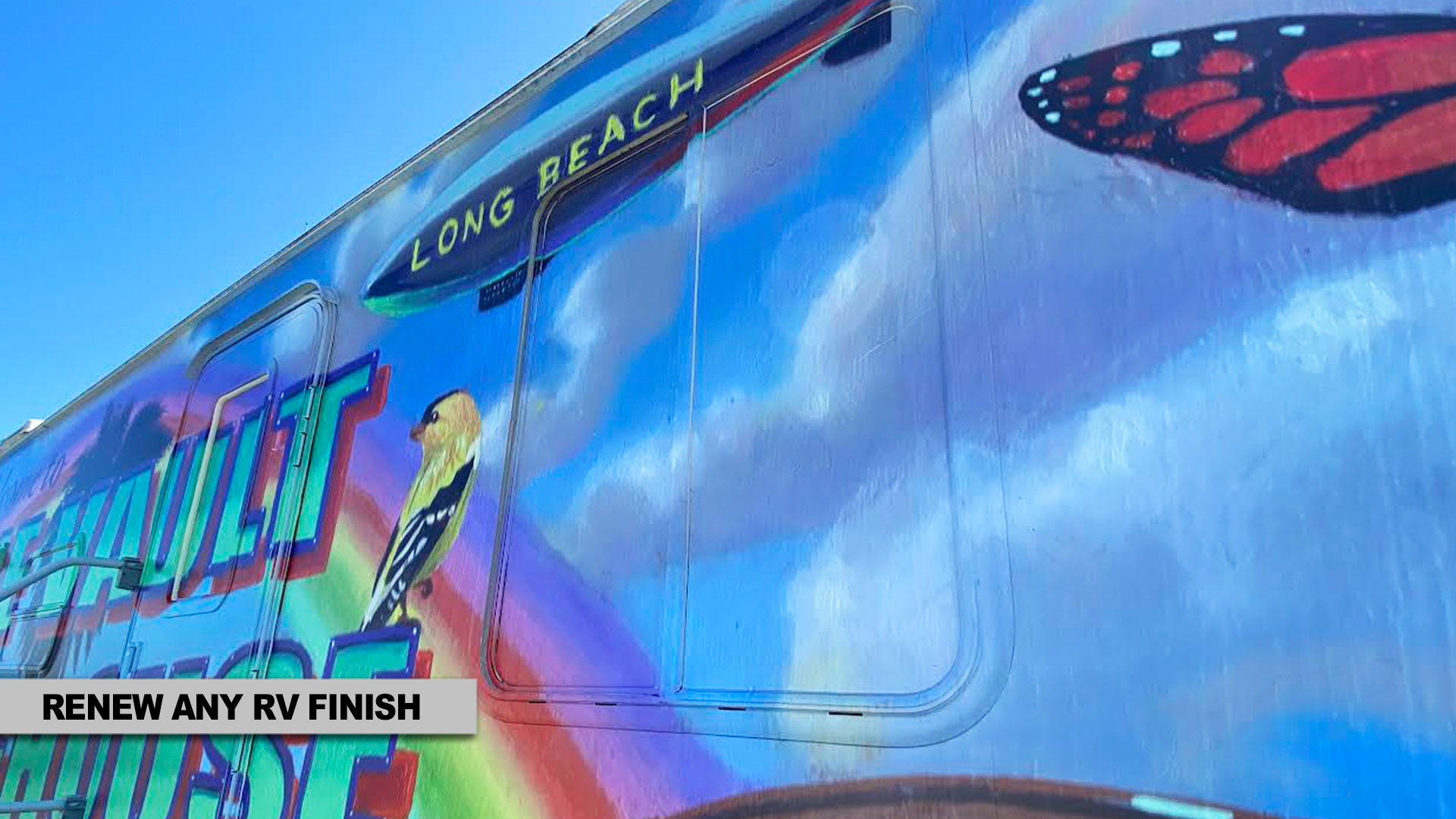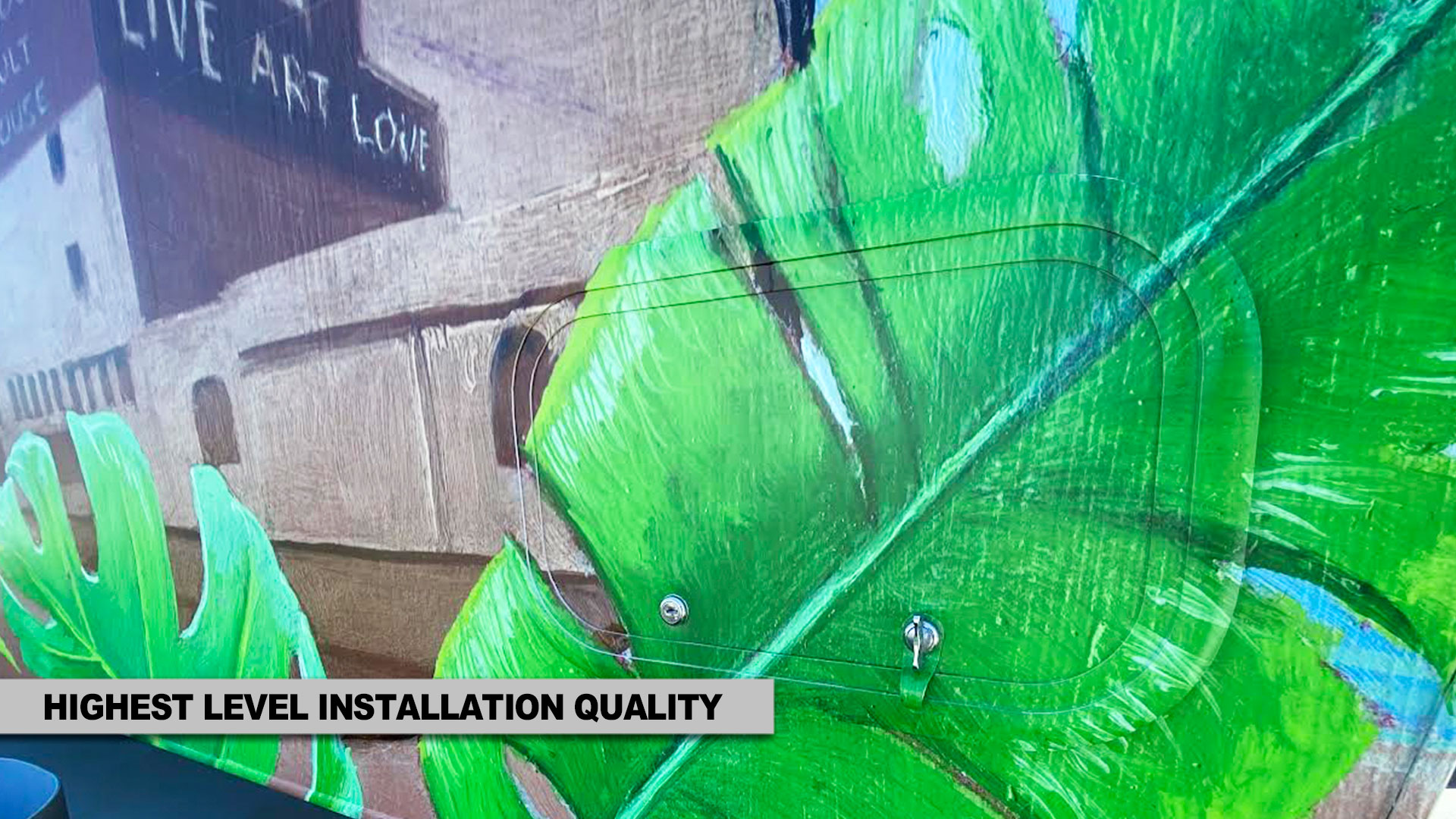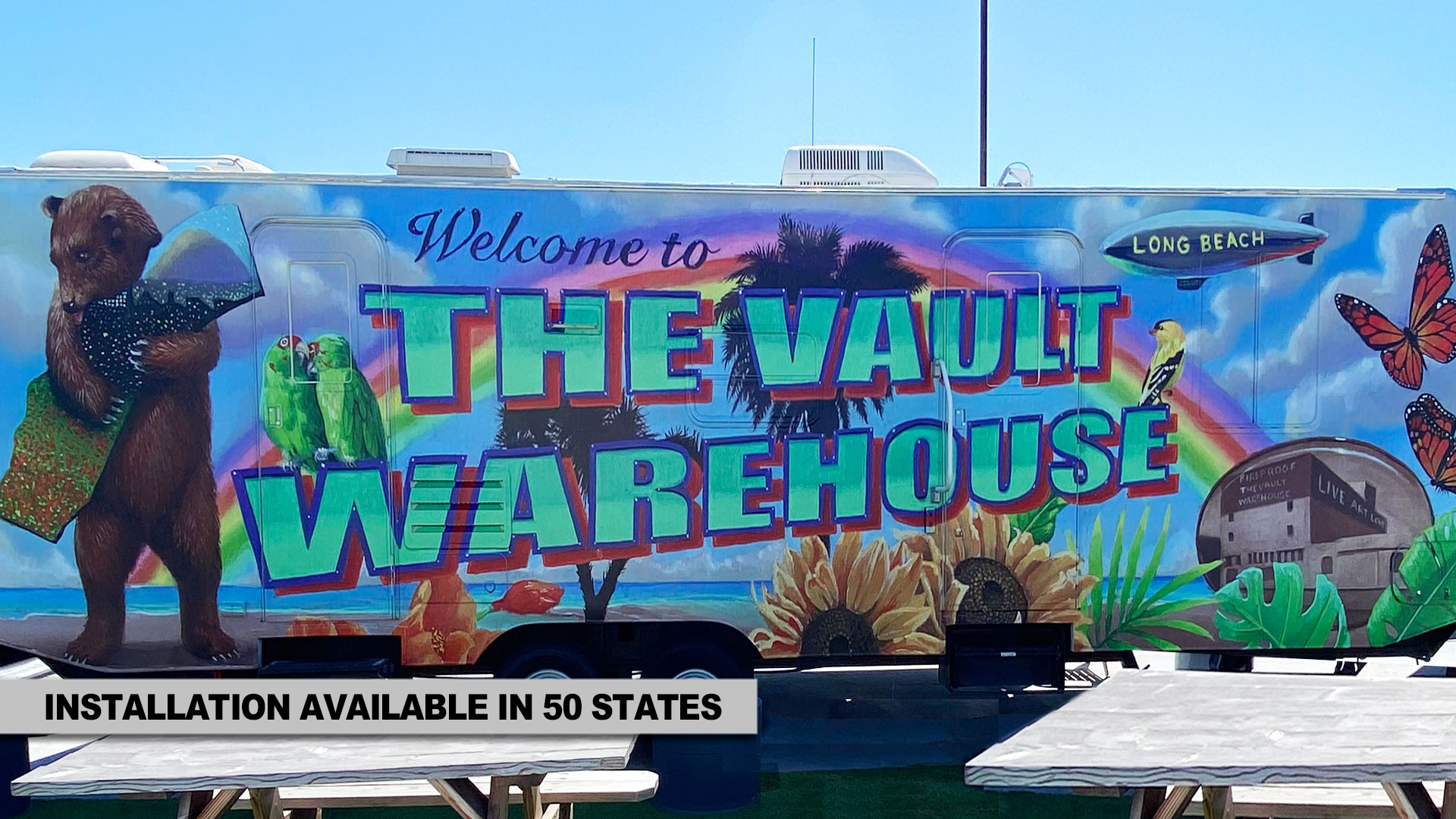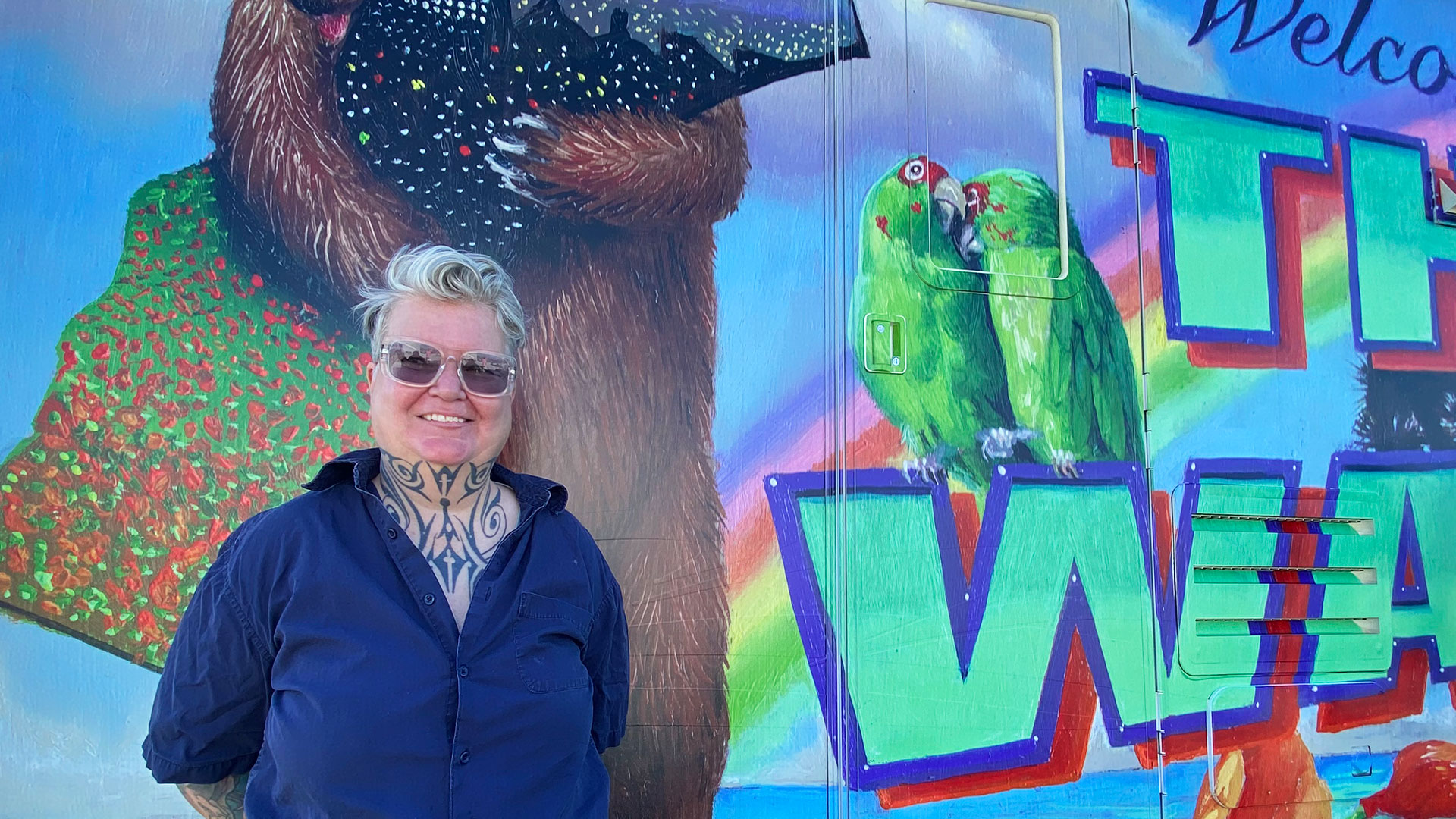 ---
Make a Statement with Eye-Catching Designs
Do you want your brand to stand out in a sea of advertisements? Imagine driving down the highway and seeing a brightly colored, eye-catching RV with your brand's logo and message emblazoned on it. That's the power of an RV vehicle wrap. In this blog post, you will see the impact that artist Suzanne Shifflett made by painting and allowing us to transform it. We printed at large scale and installed her art on an RV  on a rooftop!  We will also discuss everything you need to know about vinyl RV wraps - from what they are and how they are created to the different types of designs available. We'll also dive into how effective vehicle wraps can be for advertising, and how they can help convert views into business. Car and truck graphics can take your brand on the road and reach a wider audience while making a bold statement that sets you apart from the competition.
Understanding vinyl Wraps
RV vinyl wraps are a popular way to customize and protect your motorhome or travel trailer. Professional graphic installers can design and apply a high-quality wrap, matching your personal style. Vinyl vehicle wraps offer customization options, covering the entire RV or specific areas. Made from durable material, they withstand sun damage and last for years. Vinyl wraps are a cost-effective way to give your old RV a new paint job. The decals used in a complete wrap enhance the appearance of your rig, making it eye-catching.  It is recommended to hire a certified graphic professional for a good wrap.  Overall, an RV wrap is a great investment to transform the entire rig and advertise your business effectively.
What Are v

inyl wraps

?
Vinyl Vehicle Wraps are large vinyl graphics that can be applied to the exterior of your motorhome or travel trailer. They are made from a durable vinyl material that not only enhances the visual appeal of your RV, but also provides protection for the original paint underneath. Whether you opt for a full wrap or a partial wrap, RV wraps can easily be removed without causing any damage to the underlying paint job. Monster Image of orange county only uses 3M Controltac vehicle vinyl, which is the best in the business. We also laminate all of our car graphics with 3M laminate for extra protection and a longer life. In addition, our vehicle wrap installers are 3M certified, to insure the highest quality vehicle wrap installation. 
How Are RV Wraps Created?
Vinyl vehicle Wraps are created using digital printing technology, allowing for high-quality graphics. Designers can incorporate logos, images, and text into the design to make it eye-catching. Precise installation is crucial for a seamless look. 3M vinyl wraps are used for the highest level of durability. Professional installers ensure proper adherence for long-lasting results.
Types of 

vehicle 

Wrap Designs
Personalized designs allow RV owners to express their unique style and preferences. Business and advertising designs transform your RV into a mobile billboard, incorporating logos, branding elements, and contact information. Wraps feature vibrant colors, eye-catching graphics, and captivating patterns. Customized designs make your vehicle stand out on the road and at campsites. Embrace the power of decals to enhance the appearance of your RV and create a lasting impression. Monster Image transformed this old RV into a mobile billboard attracting attention all day long for the The Vault Warehouse in Long Beach, CA.
Personalized Designs
Unleash your creativity with personalized wrap designs that truly make your rig one-of-a-kind. You design we print! Incorporate images of your favorite hobbies or destinations, displaying your unique personality on the road. Transform your old RV into a captivating masterpiece that sparks conversations and connections with fellow enthusiasts. With our custom-designed vinyl wraps, you can bring your creative vision to life and turn heads wherever you go. Discover the cost-effective way to give your entire rig a stunning new appearance. Check out  the vinyl wrap for an RV in Long Beach. 
How Effective are 

Vehicle 

Wraps for Advertising?
RV wraps are highly effective for advertising purposes. With their excellent visibility and reach, they can generate thousands of impressions per day, increasing brand exposure. The size and presence of an RV make it hard to ignore, capturing attention on the road. Moreover, businesses can effectively target specific regions or demographics with RV wraps. This cost-effective advertising strategy offers long-term benefits.
Conclusion
RV & vehicle wraps are a highly effective and eye-catching advertising medium. With their large surface area and vibrant designs, they have the power to grab the attention of potential customers and leave a lasting impression. Whether you opt for a personalized design or choose from a range of pre-made templates, a wrap is sure to make your business stand out from the crowd.  If you're looking to take your advertising to the next level, consider investing in an eye-catching RV wrap today. Check out our gallery of vehicle wraps at https://monsterimg.com/vehicle-wraps/. Contact Monster Image for your vehicle wrap, truck wrap, RV wrap, boat wrap, Trailer wrap, seadoo wrap, motorcycle wrap, bicycle wrap, Sprinter wrap, bus wrap and sports car wrap. We wrap it all!
---