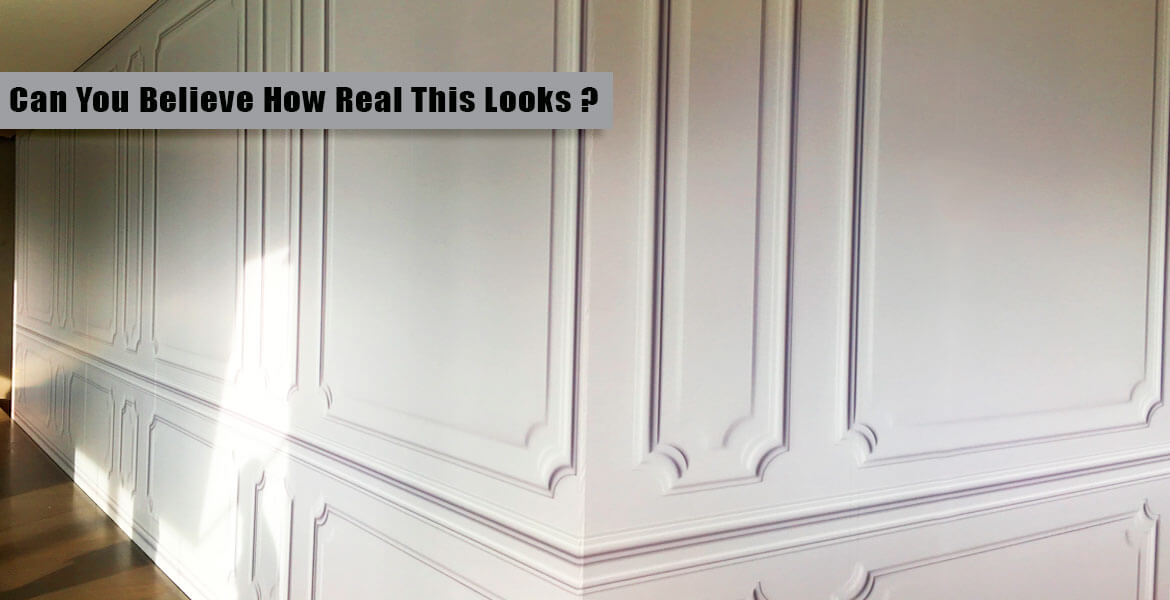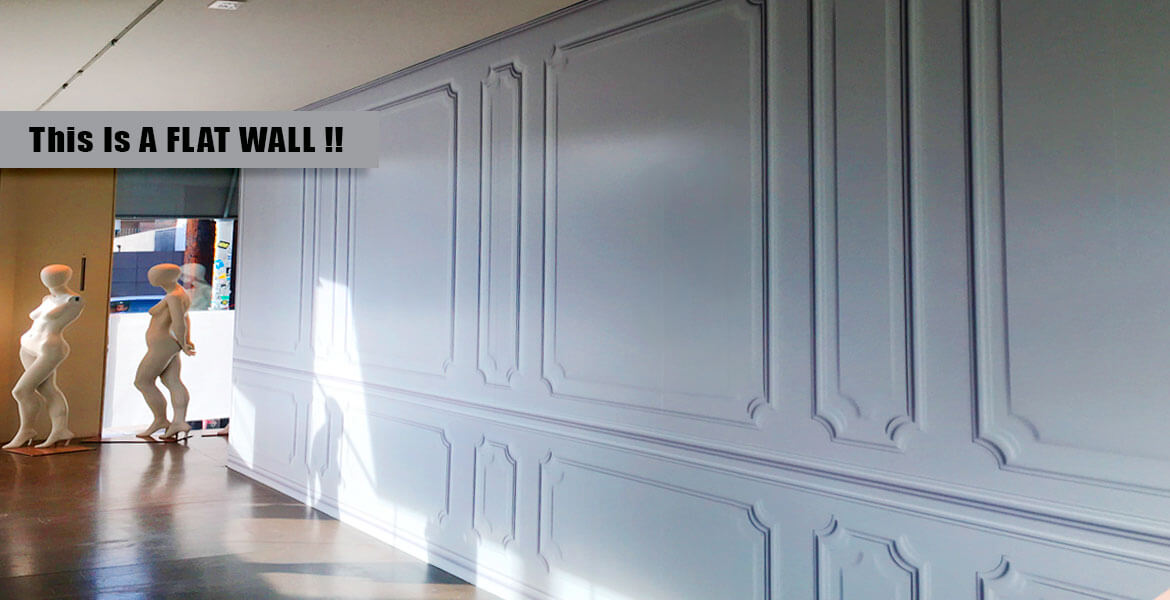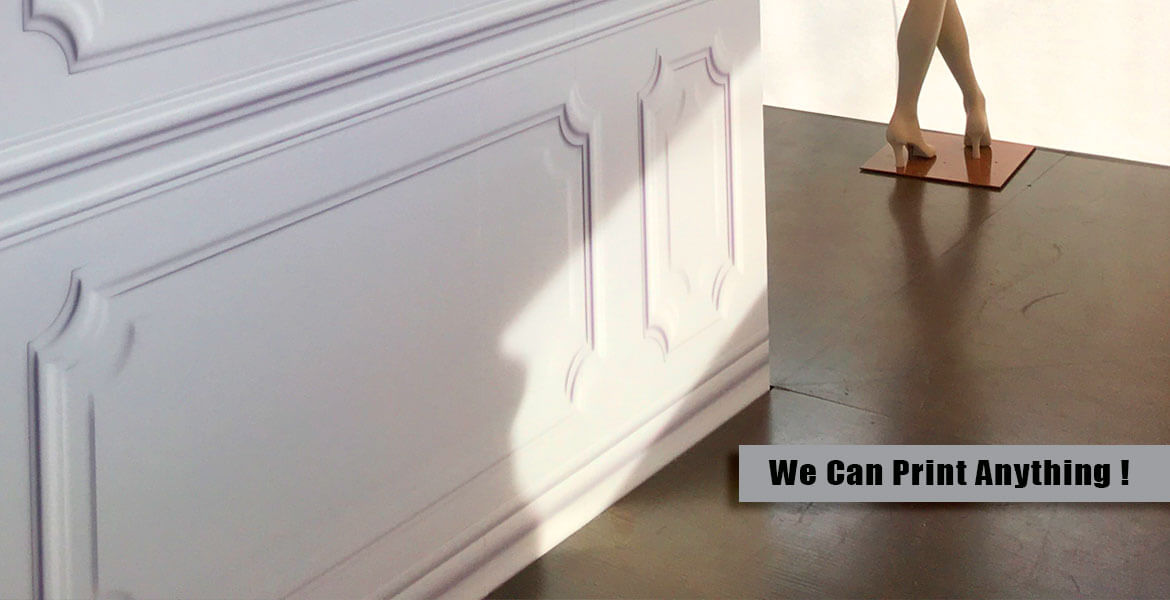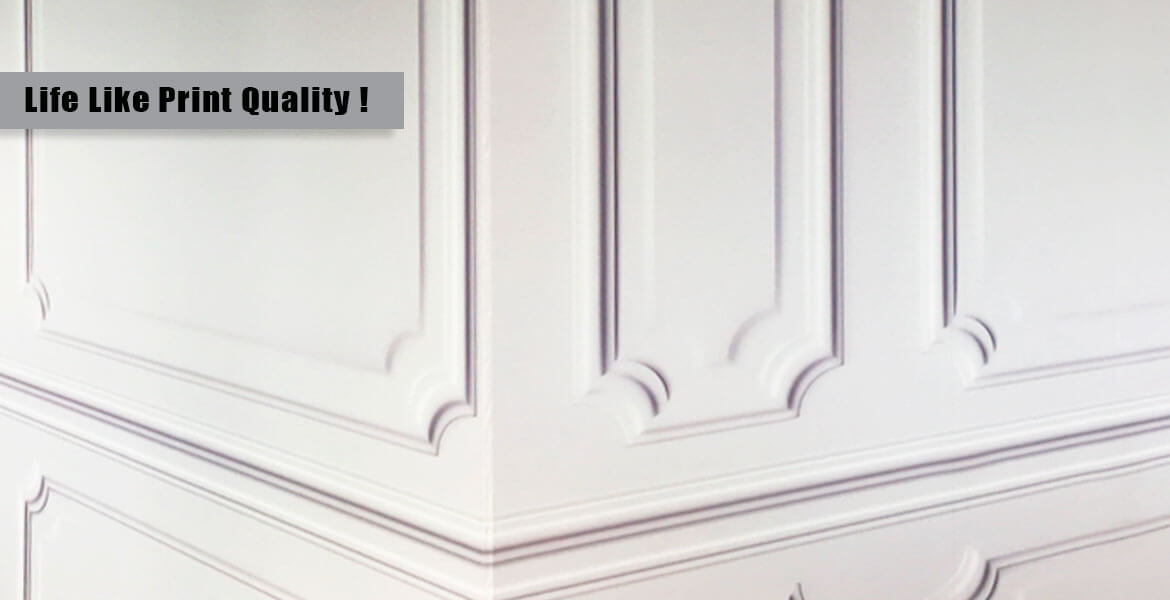 Change the look and feel of a room without the hassle of traditional wallpaper.
---
Our wall murals are the perfect solution to easily enhance any residential or commercial space alike. Monster Image produced these faux panel wall graphics for Monique Luhillier in Hollywood, Ca. Our client needed an updated look in their retail store.
Traditional beveled wall panels are expensive and because of that, you are likely to stay with the design long after you are tired of it. Not with our custom wall decals. These are so inexpensive that you won't mind changing the decals as often as your brand's look changes.
Custom wall graphics can be made from any photo or file you provide or let our graphic artists create a design for you. They can be made any size you want. In fact, they can be made to completely cover an entire wall if you want a mural effect. We can help you transform your home or business. Contact Monster Image today!