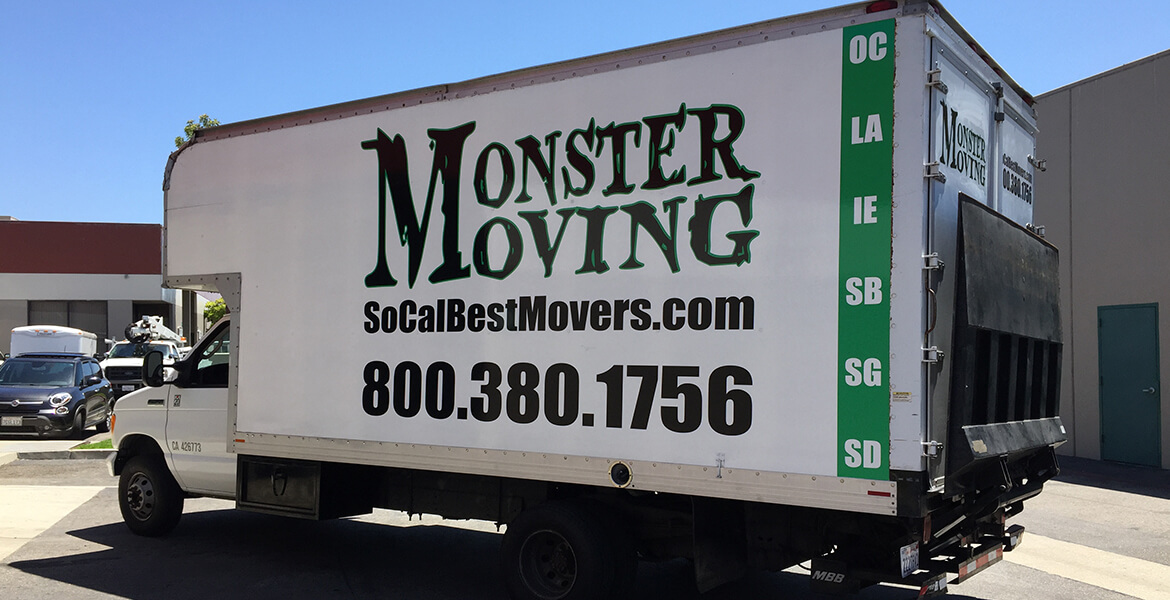 Whether you have a single vehicle or manage a fleet, you can create a bumper-to-bumper marketing machine with our fast and easy custom vehicle lettering and graphics solutions!
---
This is vehicle decal kit we installed for Monster Moving Company of Orange County. Some people might call this a truck wrap, but it is really a cost effective die cut decal option. This is much more affordable than wrapping the whole truck. Decal kits can be made to fit any size, and die cut decals can be much more than text. We can print full resolution images as well.
At Monster Image, we offer the same exceptional 3M™wrap vinyl for your decal and die-cut needs—large or small. Advertising on the side of your van is by far one of the most cost-effective solutions for any company that uses service vans in its day to day operations. Contact us today for a quote!
Monster Image has been supplying vinyl cut sports car decals, semi-truck decal kits and more to our customers in Orange County, Los Angeles, and all across North America for over 10 years.