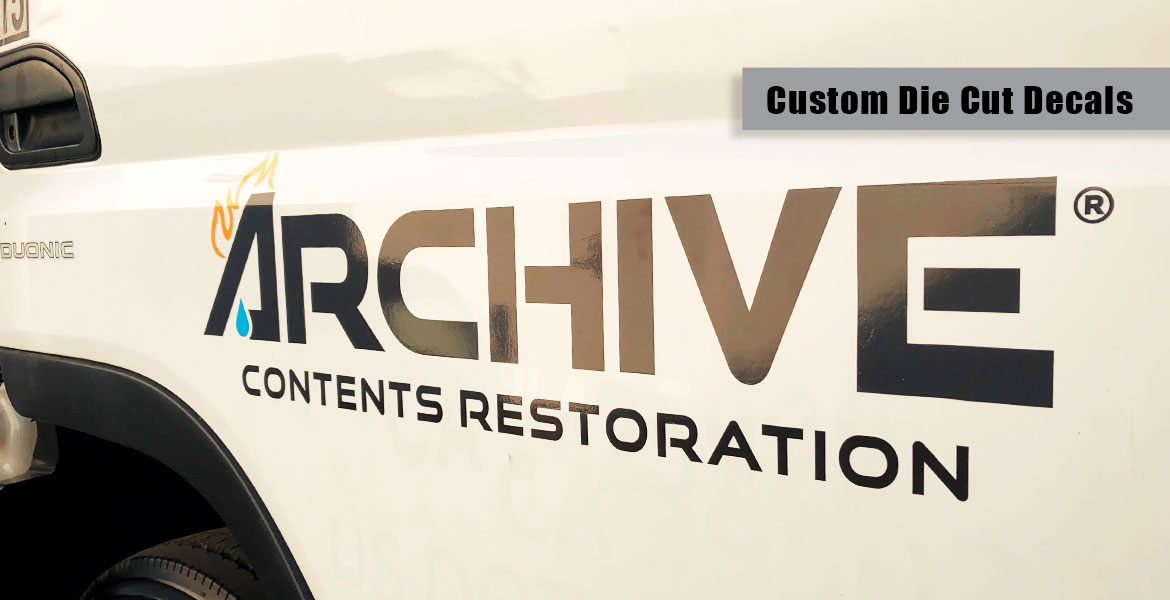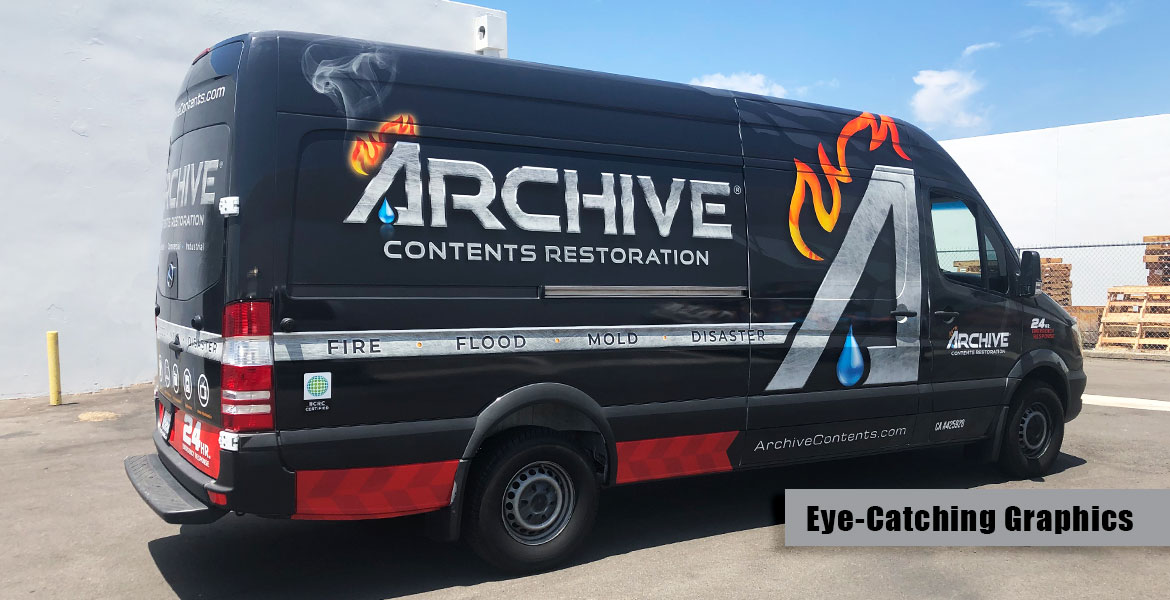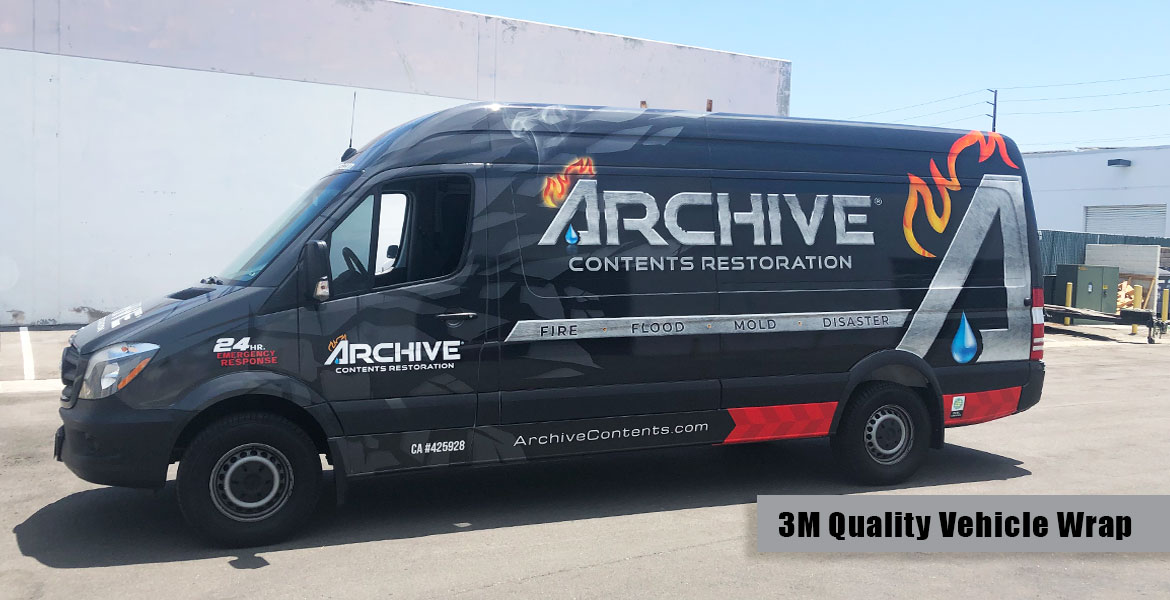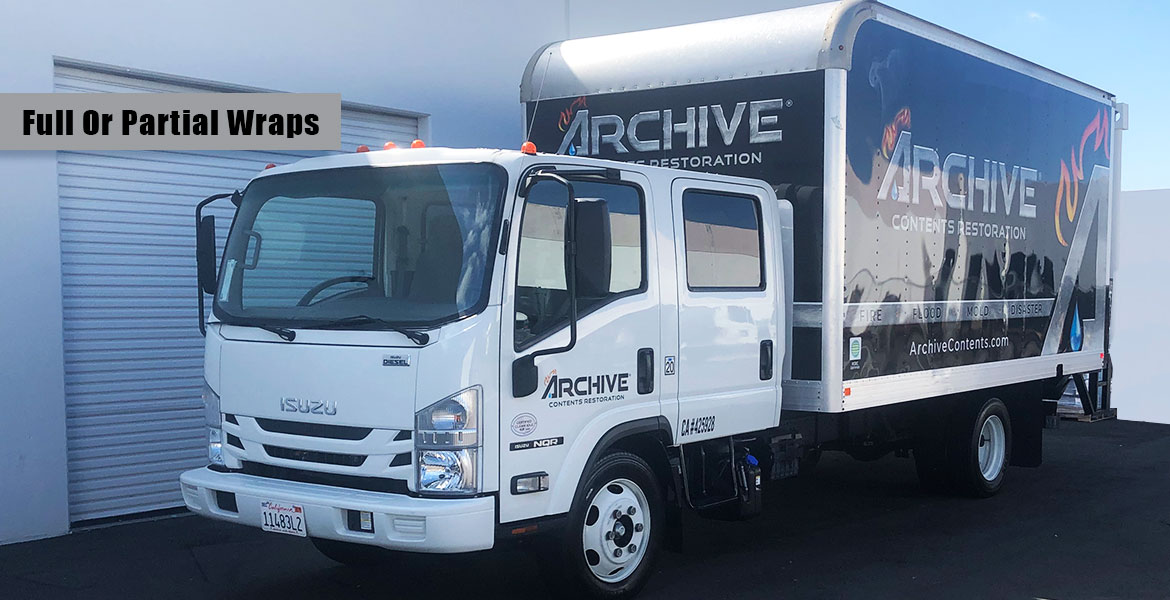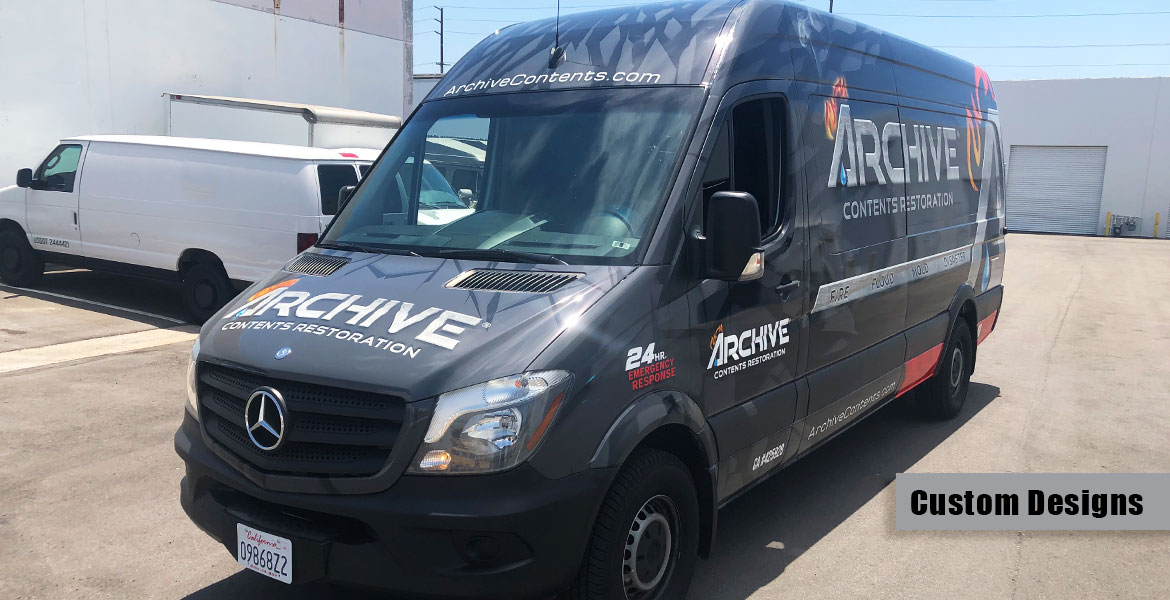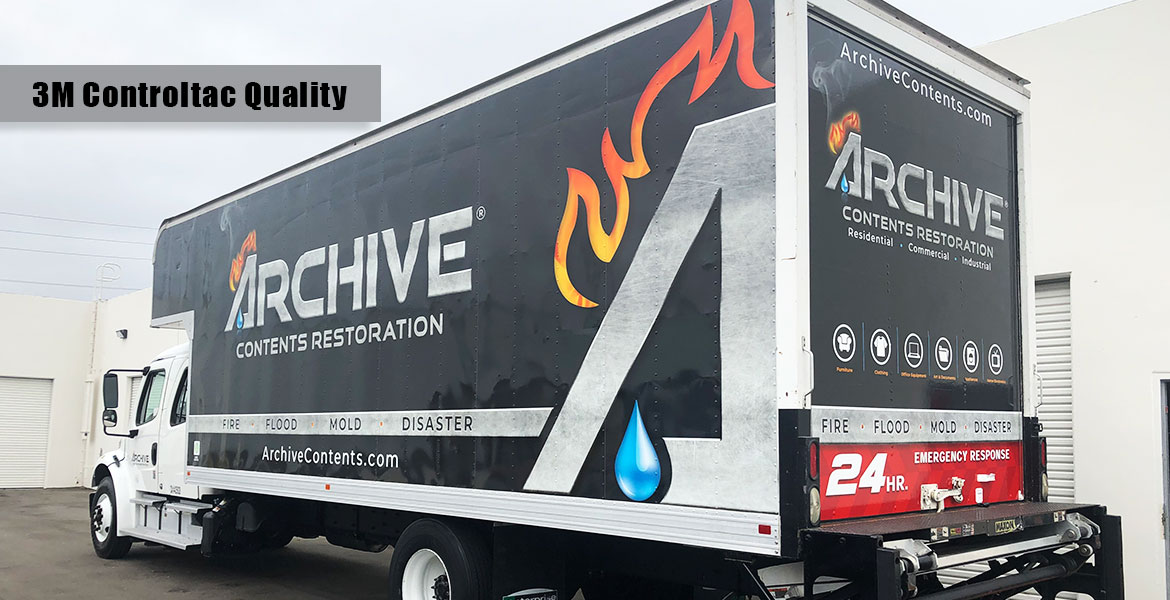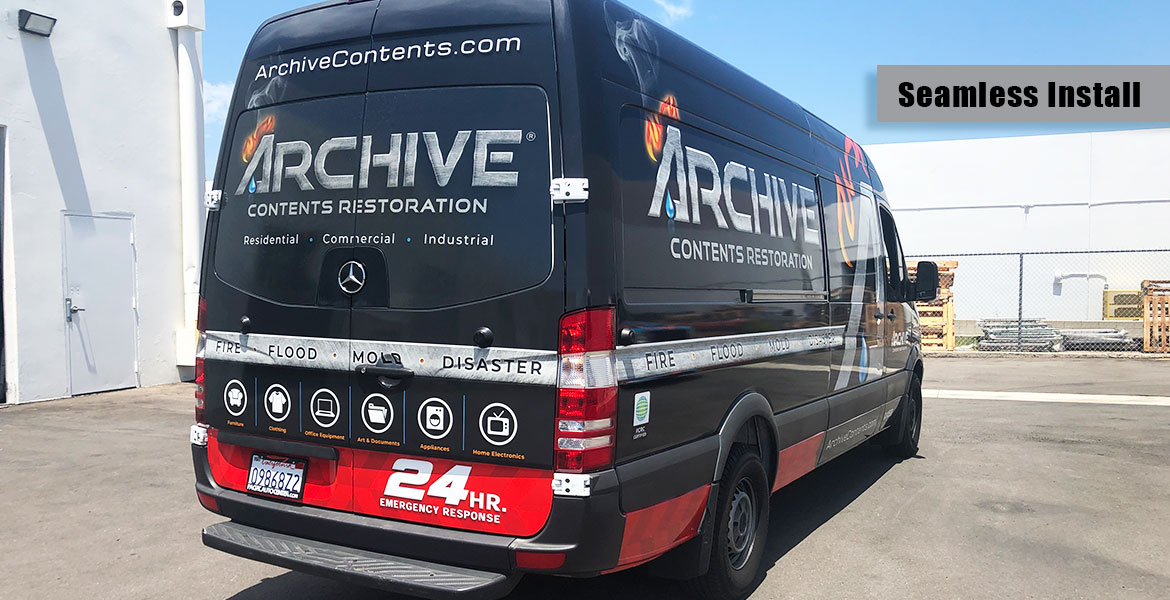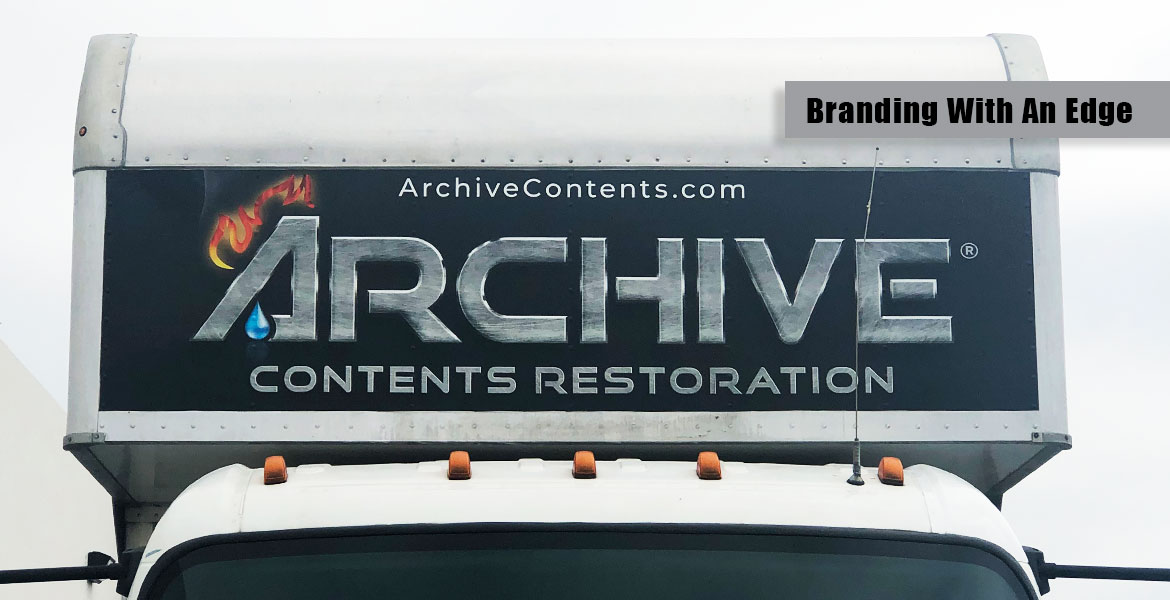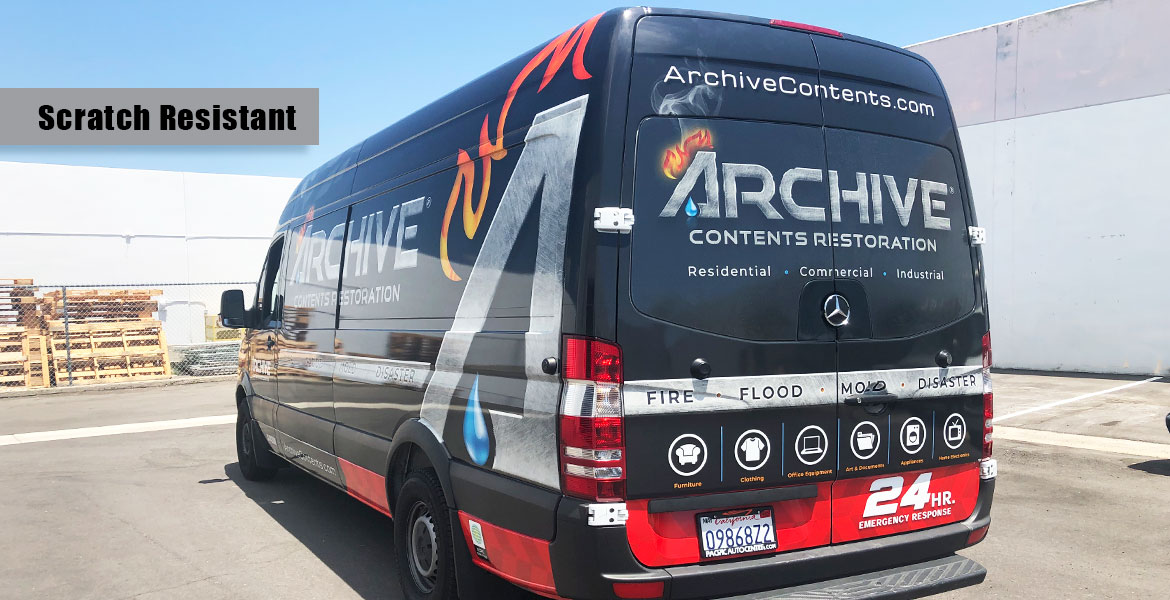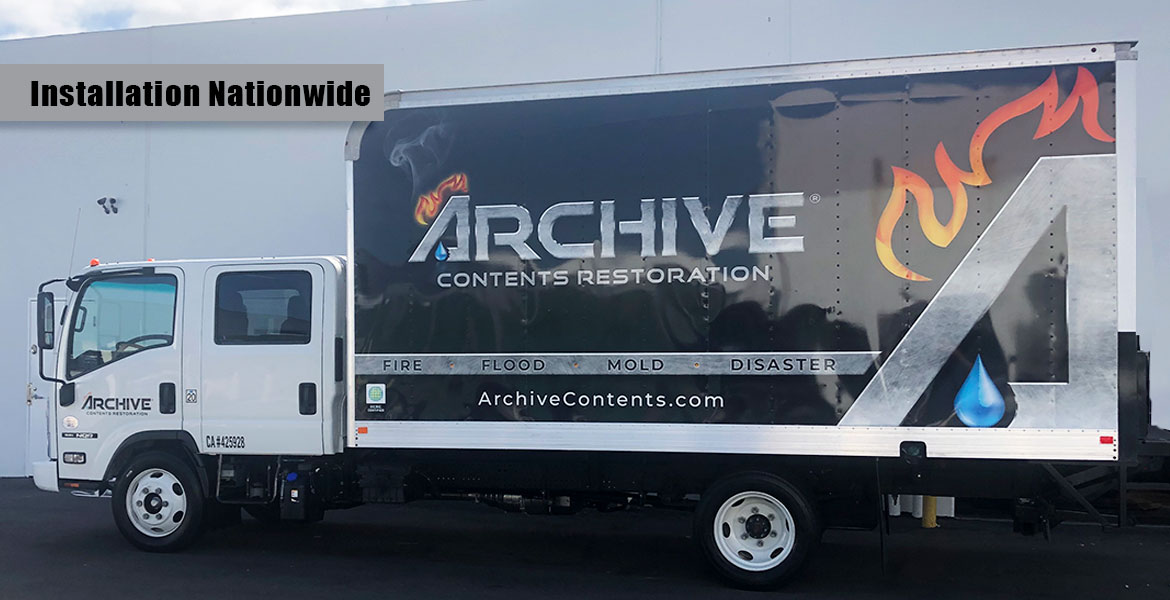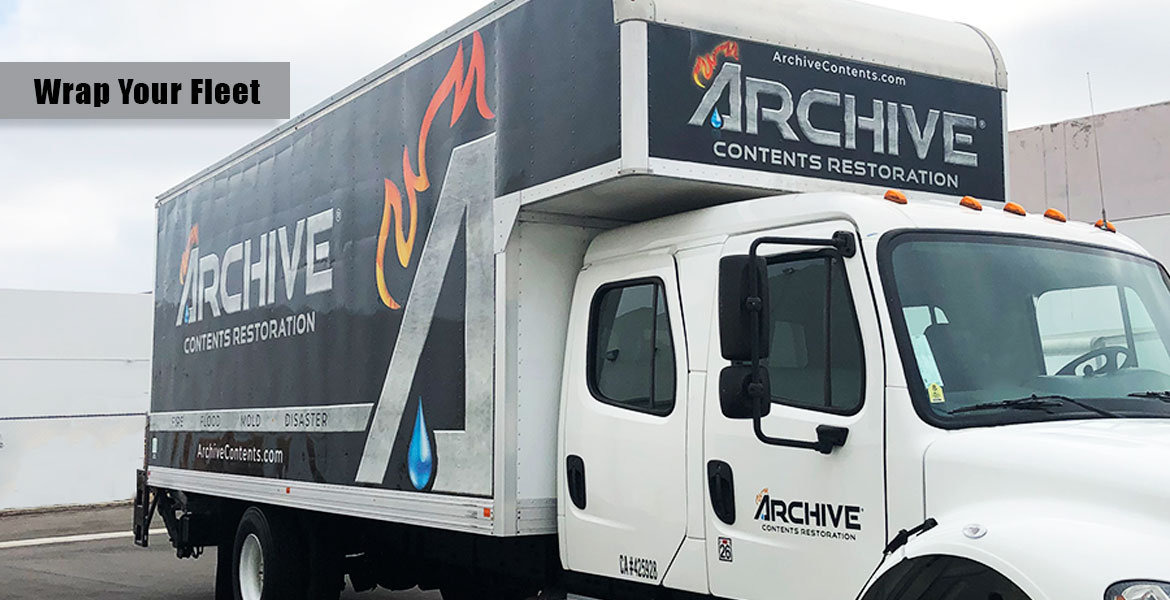 It is common for companies to have a variety of fleet vehicles.
---
Leaving a company vehicle blank is a missed opportunity for unlimited mobile advertisement. Fleet vehicle wraps effortlessly market your company to potential customers. Archive Contents Restoration recently came to Monster Image in Fountain Valley to upgrade their fleet vehicles with some eye-catching wraps.

Vehicle wraps are a premium way to take advertising on the road. They are large vinyl graphics and/or decals installed on the exterior of your business' trucks, delivery vans or service cars. When finished, they bring cohesive company branding to your vehicles, keeping them unmistakable in public.
Fleet vehicle wraps can take up a portion or cover the entirety of the vehicle. They're specifically fabricated for vehicles, so you don't have sloppy, messy or unprofessional logos slapped on a side door, color schemes that clash or fonts misaligned with your brand. In fact, the best fleet wraps go beyond merely labeling a car with your information.
They relay your company's values and give a sense of its personality, capturing real consumer attention along the way. From a well-placed tagline to a moving visual catalog of your company's products or services, fleet wraps are one of the most important visual-marketing tactics you can undertake. And they're a good investment, too.
Our team of professional installers and highly-skilled designers can transform your vehicles. Monster Image can also help create a design for your company if needed. Call Monster Image today at (714)596-7465 for a consultation with one of our vehicle wrap specialists!