Ford created a contest called the FIESTA MOVEMENT to launch it's new 2014 Fiesta.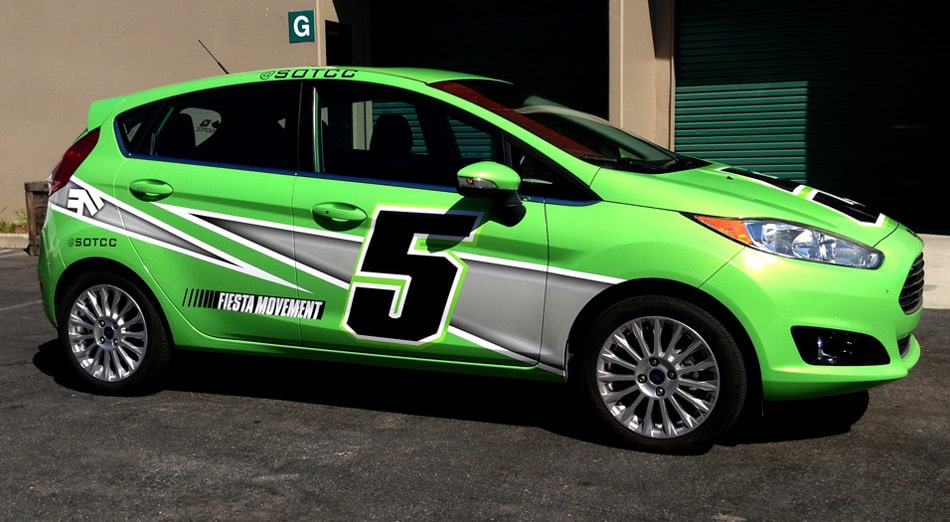 ---
One of Ford's agents came to Monster Image, in Huntington Beach, CA. to customize his ride. The Fiesta Movement is a small army of music lovers, gearheads, techies and others, joining hands and hailing the arrival of the 2014 Fiesta.
After months of searching, 100 of the best rose to the top to become the voice of the new 2014 Fiesta. Hailing from across the country, these agents have personalities as vibrant as a Molten Orange-painted Fiesta. All agents received a brand-new 2014 Ford Fiesta to help them on their missions, which includes a tool kit filled with fun things like a GoPro Hero3 and other top-secret items for upcoming adventures. Monster Image was able to transform YOSHI into a NASCAR face of speed.
Whether it's vehicle decals or a full wrap, Monster Image is the place to get your car ready for the road.