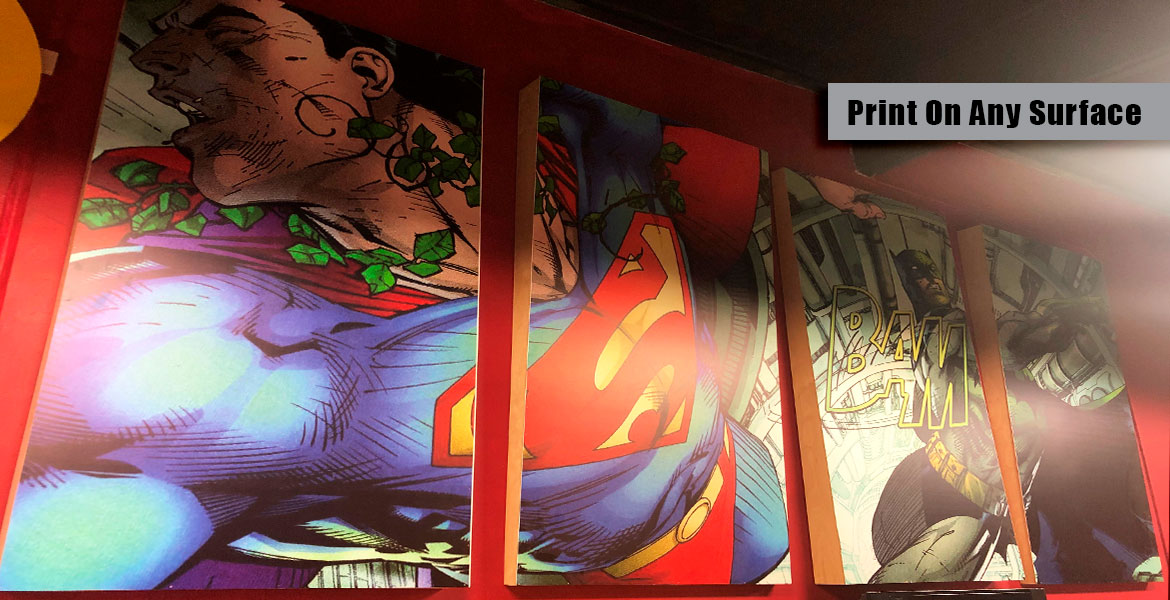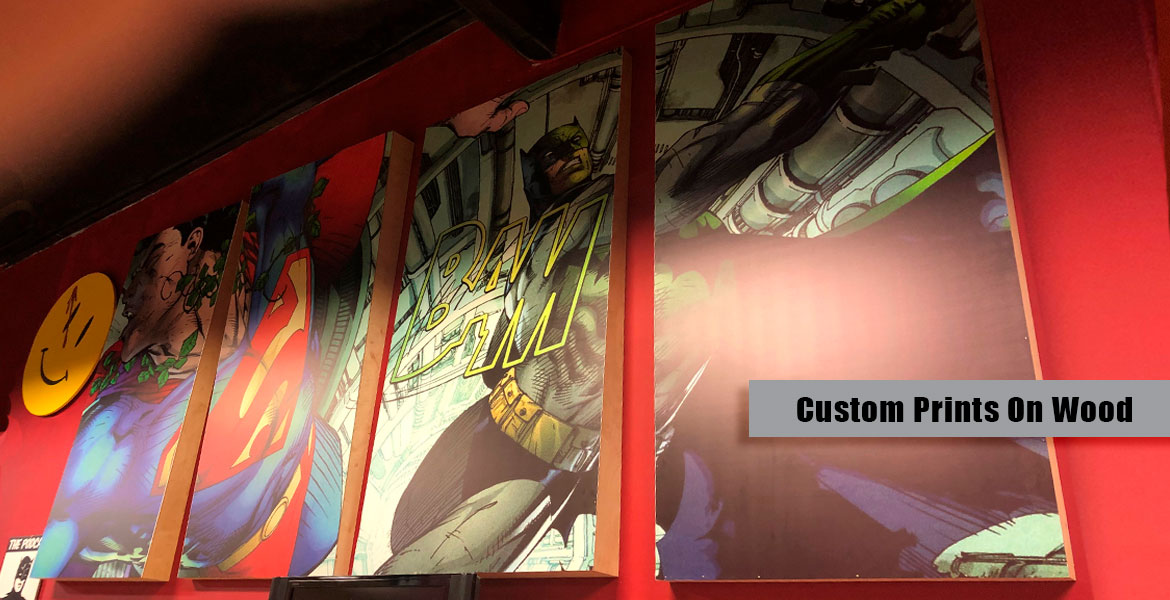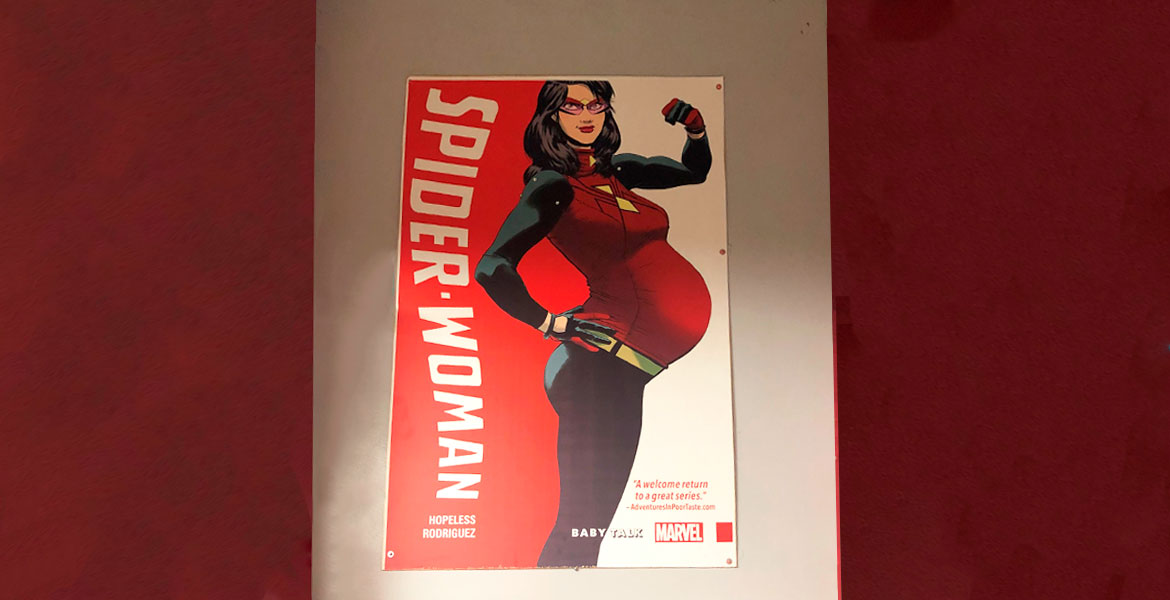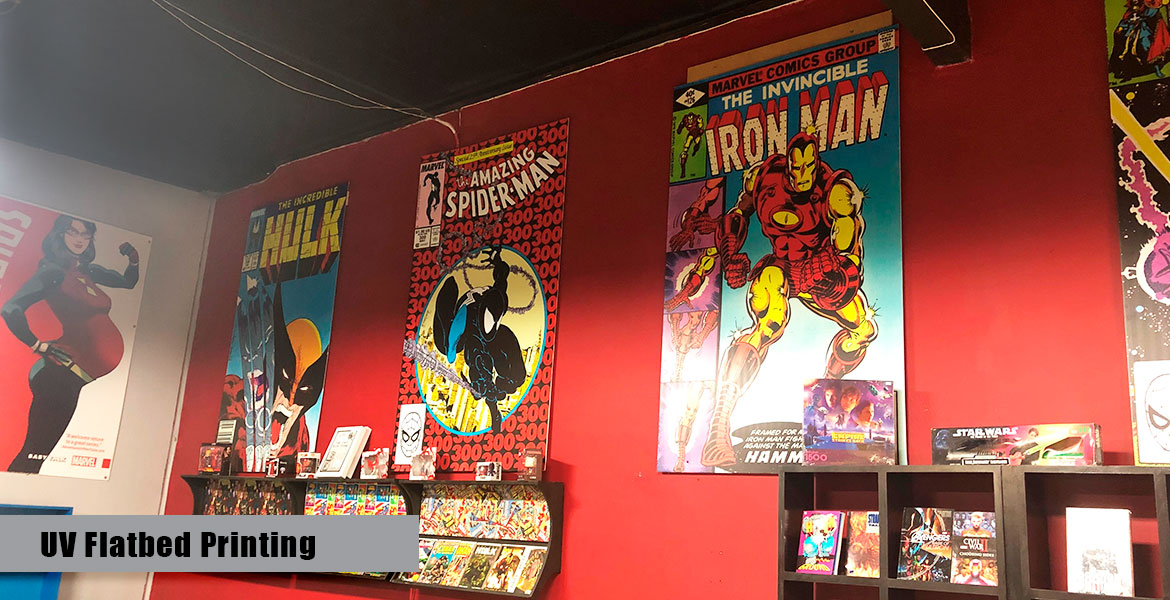 Monster Image recently produced some UV prints for Strange Cereal Comics in Huntington Beach, CA.
---
Wes has lots of great merchandise, and he wanted a few UV direct prints to showcase what is available at his shop. These custom UV wood prints added some more flare to Strange Cereal Comics. Wes says that his customers have been enjoying them as well. We recommend visiting Strange Cereal Comics to check them out in person.
Monster Image used a Flatbed UV printer to create these direct wood prints. The great thing about wood prints is that they add dimension to any display. Monster Image's UV direct printer produces high quality prints that are vibrant in color. Whether you want to print on full-sheets of plywood or need to add custom graphics to wooden coasters and small signs, Monster Image has a machine to fit your application needs.
Artists, store owners, gift ware providers and other custom graphics experts can make huge profits by adding a variety of graphics on wooden objects. Monster Image also has the ability to add texture to wood prints by layering ink and giving your products embossed look. These prints are also durable, long lasting, and very cost efficient.
UV printing is effective for digital wood printing but can print on many other substrates as well. Our printer can produce photo-quality images, logos and text directly onto a variety of substrates up to 4″ thick. Monster Image has printed full-color images onto wood signage, plaques and much more. If you are looking to UV print directly on wood or any other material Monster Image can help. Monster Image carries many types of materials and can install for you as well. We are located in Fountain Valley, California, but we can install and ship nationwide. Call us for a free quote today at 714-596-7465.