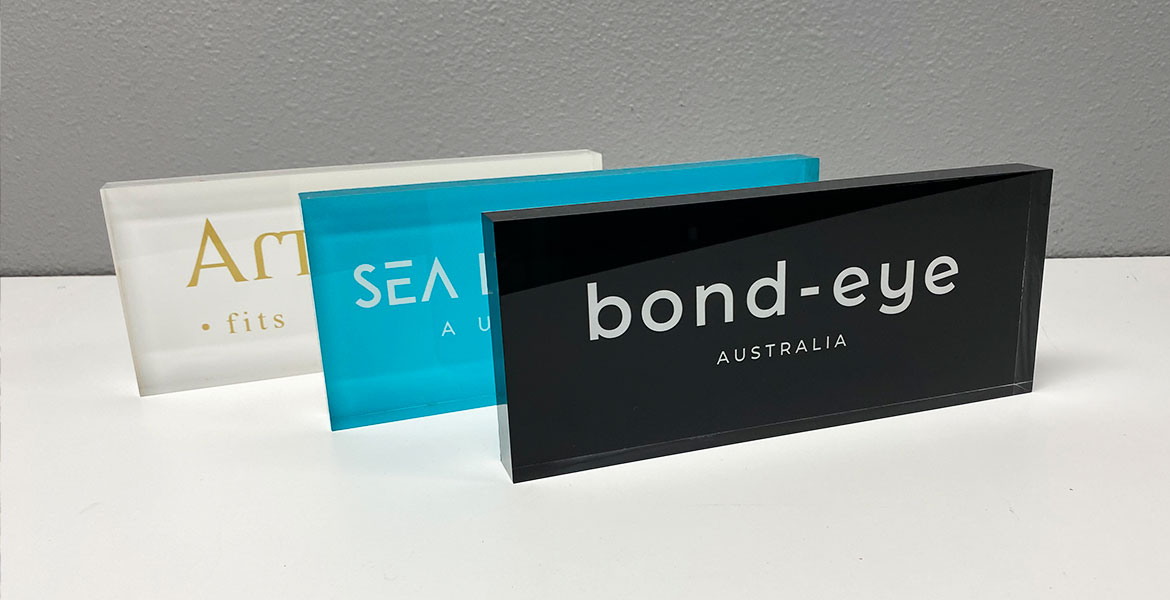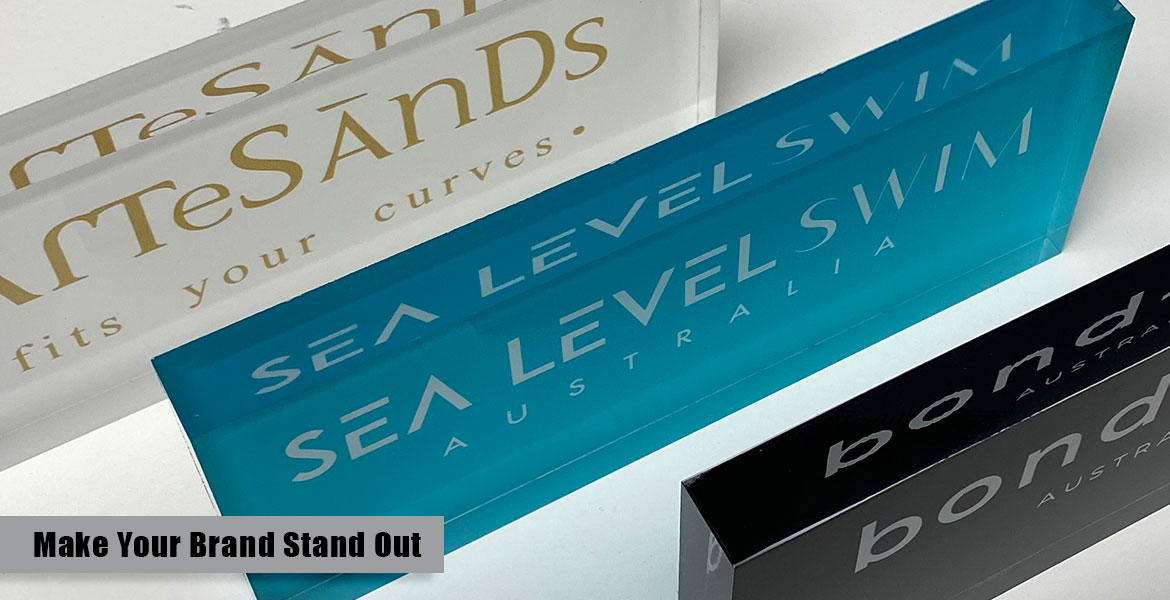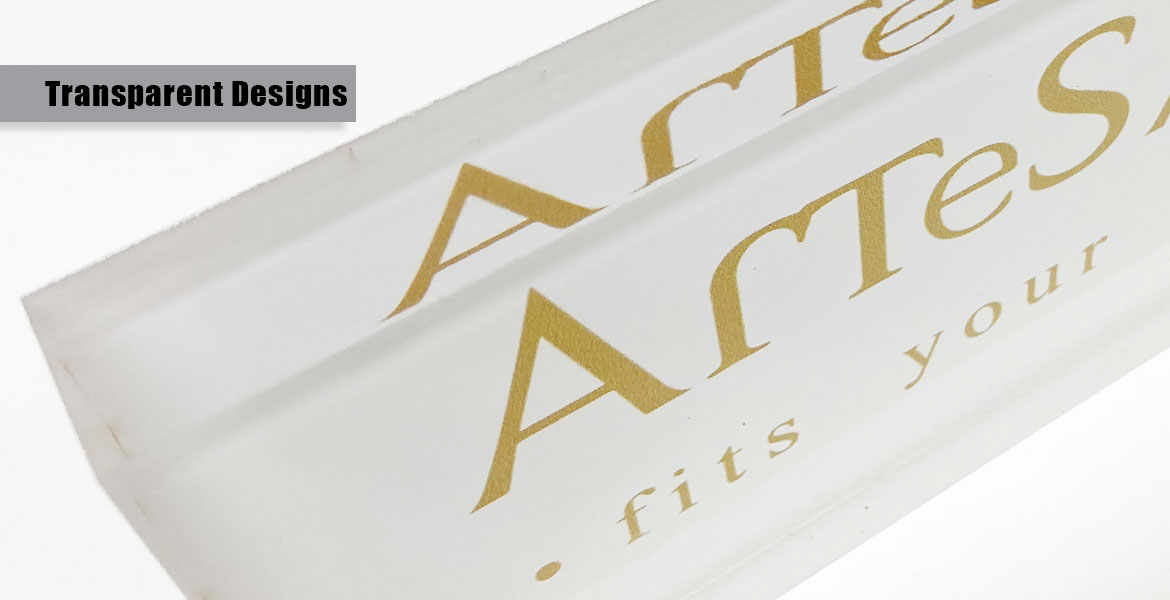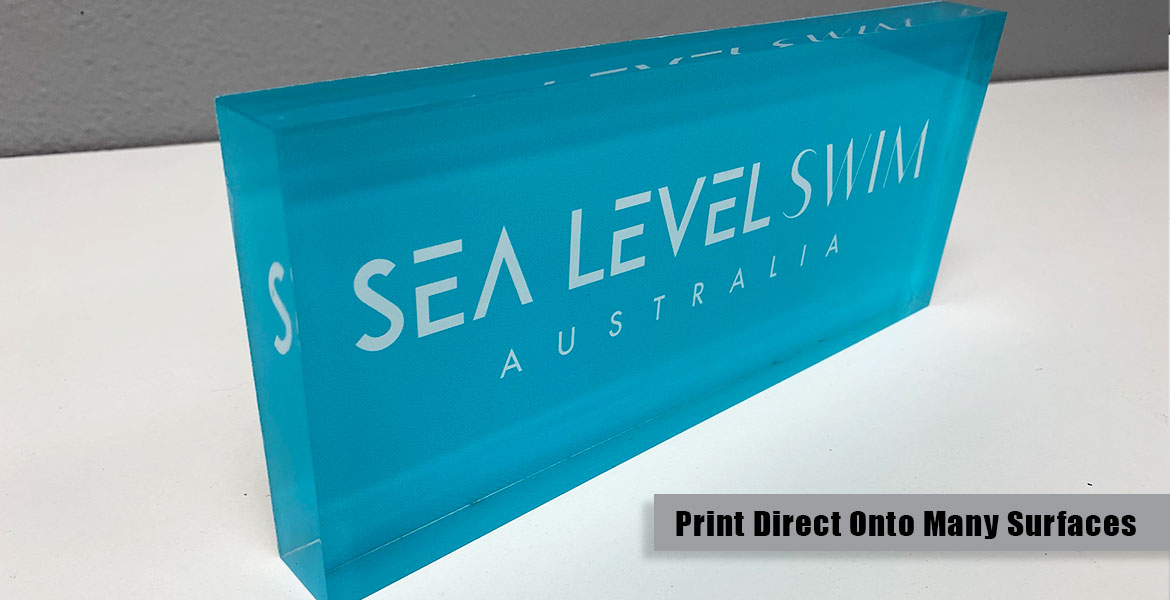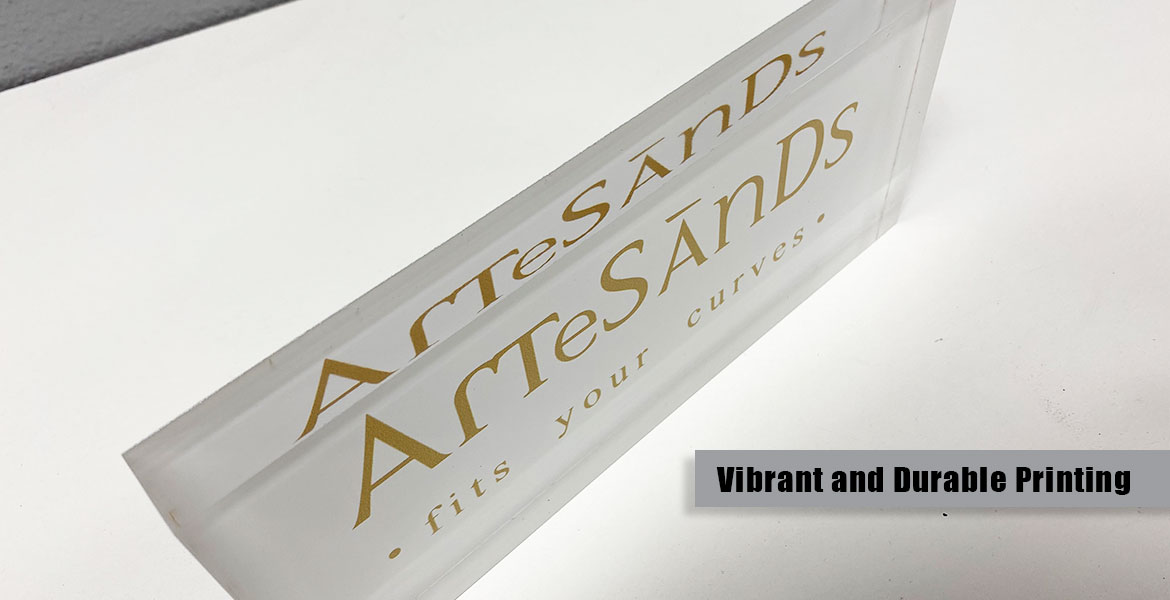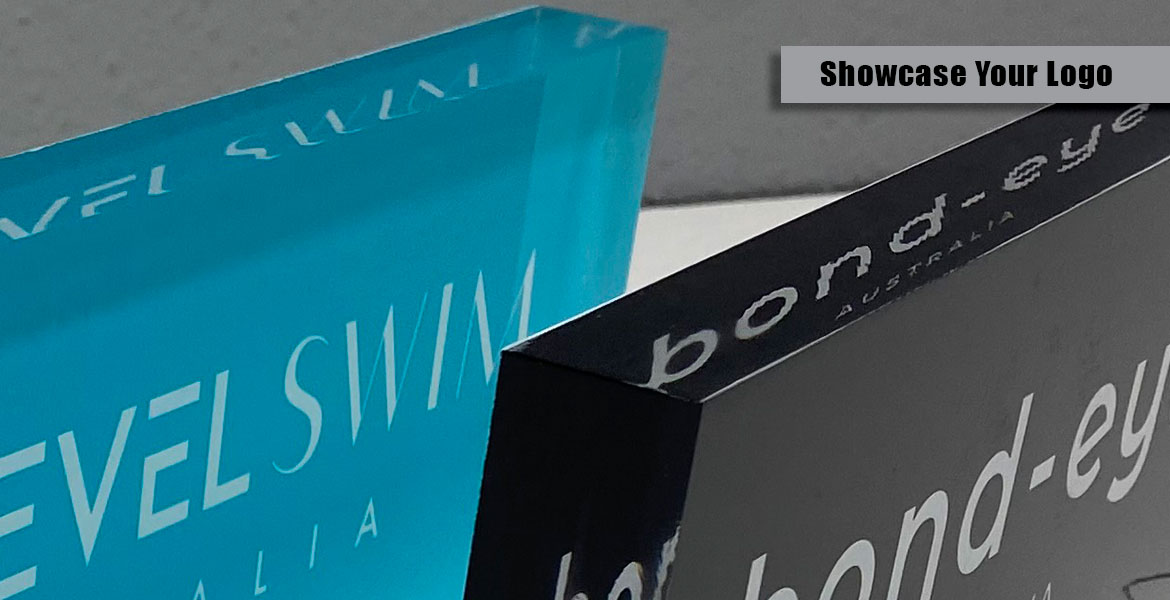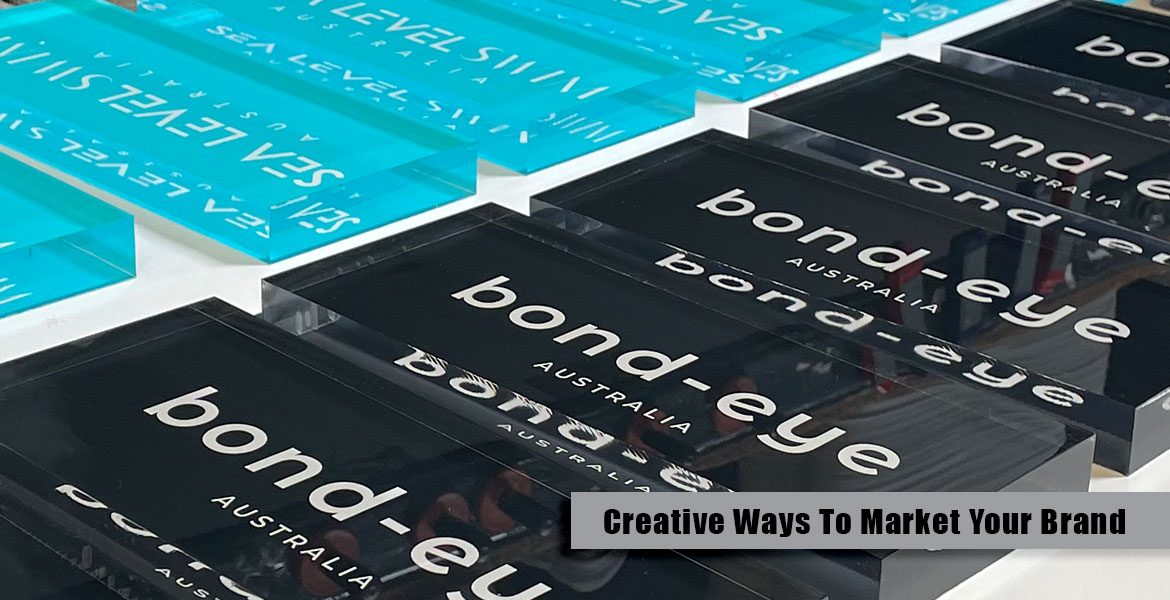 UV Printed Acrylic Blocks for Bond Eye
---
Bond Eye has been making waves in the fashion industry with their innovative and sustainable approach. One of their standout point of purchase displays is their UV printed acrylic blocks. In this blog post, we will be delving into the world of UV printing and how Monster Image utilized it to create stunning acrylic blocks for companies like Bond Eye. We will explain the entire process - from design to preparation and set-up - and explore the benefits of using UV printing over traditional methods. Additionally, we will provide real-life examples of how Monster Image has used UV printed acrylic blocks in their campaigns. So, if you are interested in learning more about this fascinating technology, keep reading!
What is UV printing and how does it work?
UV printing, or ultraviolet printing, is a printing technique that uses ultraviolet light to instantly dry and cure the ink on the printing surface. The UV ink is exposed to UV light, which causes it to harden and adhere to the substrate, resulting in vibrant and durable prints.
Understanding the UV Printing Process
The UV printing process on acrylic yields long-lasting, vibrant graphics. This advanced method ensures UV ink adhesion and employs ultraviolet light for instant drying. It allows diverse color choices and acrylic sheet thickness. Acrylic blocks with UV ink boast durability and shipping details.
The Design Phase
The design phase entails the creation of custom acrylic sign graphics, allowing for intricate laser cut designs through digital print on clear acrylic. Full-color acrylic prints are made possible by UV printing on acrylic, involving the selection of the acrylic substrate. A state-of-the-art UV printer ensures high-quality acrylic prints.
Preparation and Set-Up for UV Printing
The selection of a durable acrylic substrate is crucial for preparation. Laser cutting the acrylic sheet to the required size is part of the set-up process. Loading the printer with uv ink is necessary for UV dtf prints wholesale on acrylic blocks. The uv printer then prepares the acrylic blocks for printing by placing the substrate.
How Monster Image Utilizes Printing Graphics with UV
Utilizing cutting-edge UV printing technology on acrylic blocks, Monster Image creates custom signs with durable, full-color graphics for real-life applications. The state-of-the-art printhead ensures high-quality, intricate designs on acrylite, showcasing the versatility of UV printing. This process allows Monster Image to achieve stunning custom graphics on acrylic blocks.
The Technique behind UV Printing on Acrylic Blocks
The application of UV ink on clear acrylic substrates involves the use of ultraviolet light for instant curing. This digital UV printing process achieves full-color graphics, showcasing the versatility of UV ink adhesion. It's a state-of-the-art technique for creating custom acrylic signs with durable, vibrant prints.
Info on Real-life Applications of UV Printed Acrylic Blocks
Monster Image leverages uv print on acrylic blocks for unique custom acrylic sign displays, offering a wide array of color options. These uv printed acrylic blocks are renowned for their durability and versatility, serving various graphics and signage applications with state-of-the-art printing technology. This allows Monster Image to achieve custom acrylic sign designs using uv ink adhesion on acrylic substrate.
The Advantages of UV Print on Acrylic
UV printed acrylic blocks offer durable, full-color graphics with state-of-the-art UV light drying of ink, enabling high adhesion for custom sign printing. The process ensures durability and shipping info on acrylic prints, showcasing the advantages of UV printing over conventional methods.
Comparing UV Printing with Conventional Methods
When comparing UV printing with conventional methods, the adhesion and durability of UV printing on acrylic blocks surpass traditional techniques. Clear, full-color graphics are achieved with UV ink, showcasing its superiority. Additionally, UV printing offers versatility in graphics and thickness, ensuring state-of-the-art, durable acrylic prints unmatched by conventional methods.
Does UV Printing Require Drying Time?
UV printing is a digital printing process that utilizes ultraviolet light to cure ink as it is printed onto various surfaces. Unlike traditional methods, UV printing doesn't require heat for drying, resulting in higher quality and more precise images. It can be applied to materials like plastic, metal, glass, and wood.
Can UV printed acrylic blocks be used for both indoor and outdoor displays?
UV printed acrylic blocks are perfect for indoor displays, but for outdoor use, it's recommended to apply a protective coating to prevent fading or discoloration. The durability of the blocks depends on the quality of materials used, so consult with the manufacturer or supplier to ensure suitability for your specific application.
Conclusion
UV printing on acrylic blocks has revolutionized the world of personalized and custom-designed products. Monster Image has successfully utilized UV printing technology to create stunning and unique acrylic blocks that stand out from the crowd. The precision and durability of UV printed acrylic blocks make them a popular choice for various applications, from home decor to corporate gifting. Monster Image's printing capabilities are virtually unlimited. Any images larger than 4 feet by 8 feet can be combined. If you are looking to print something more than just your average sign, then you might want to consider UV direct printing. At Monster Image we are more than happy to give you suggestions to best suit your printing needs. Contact us for a free quote at 714-596-7465.