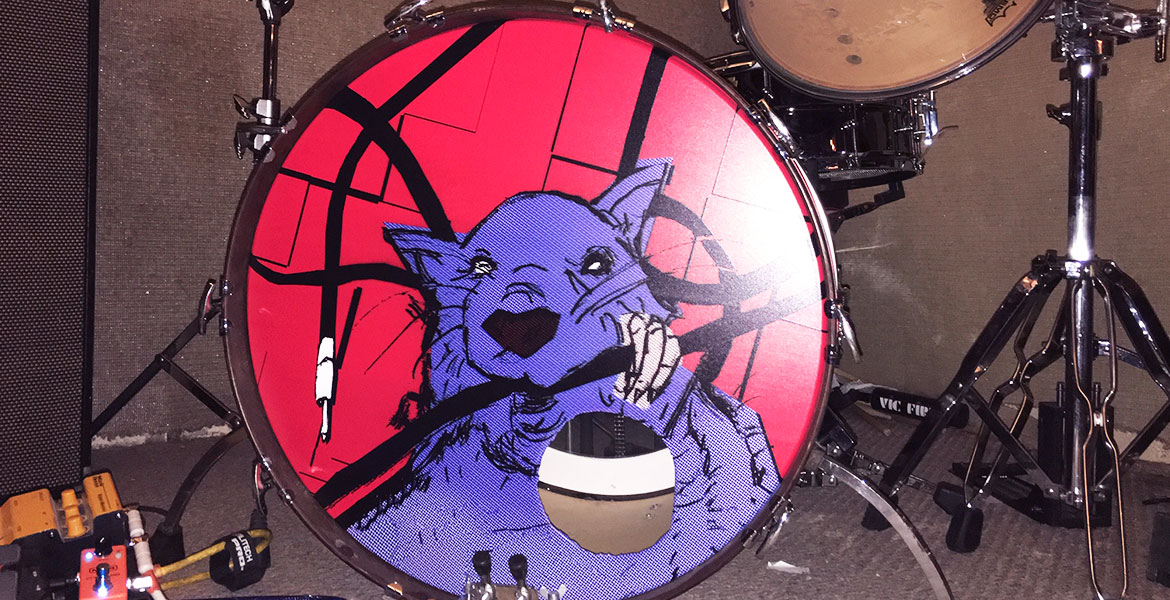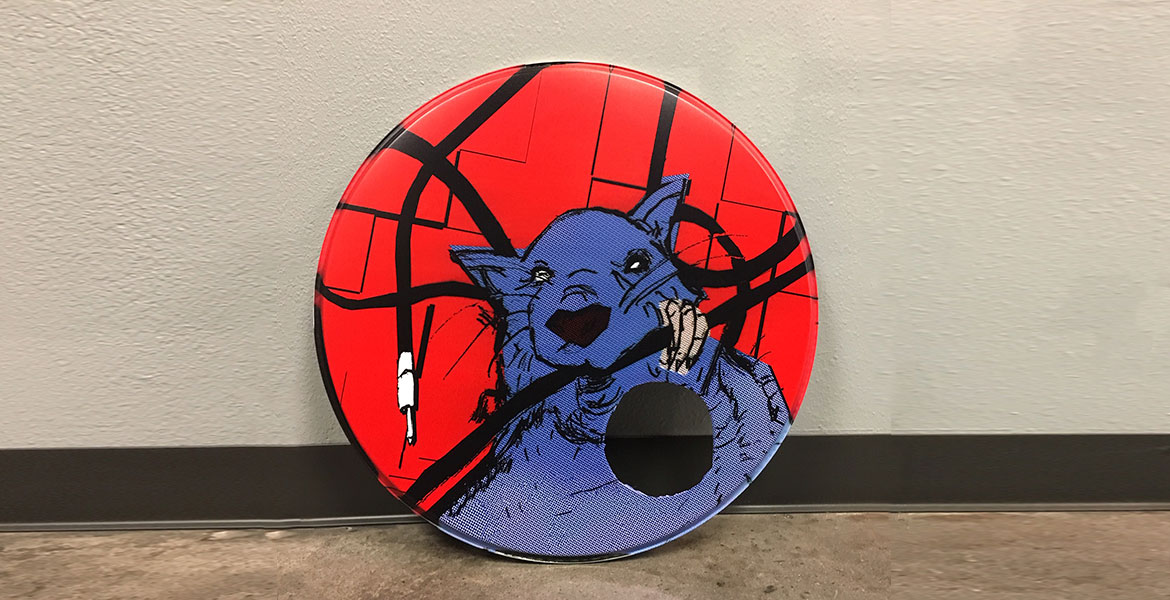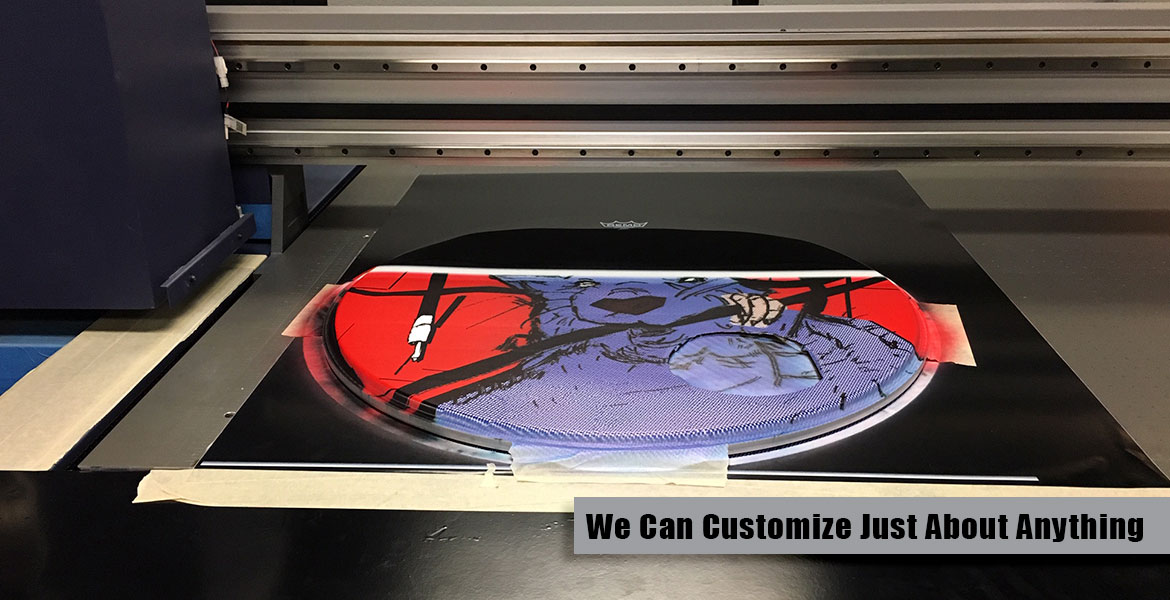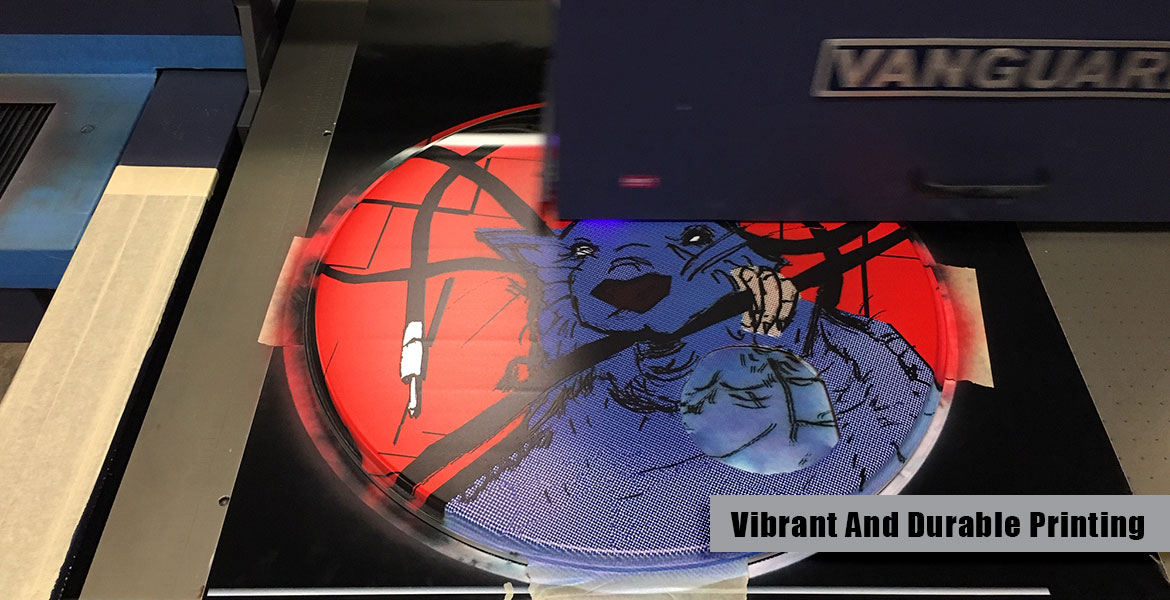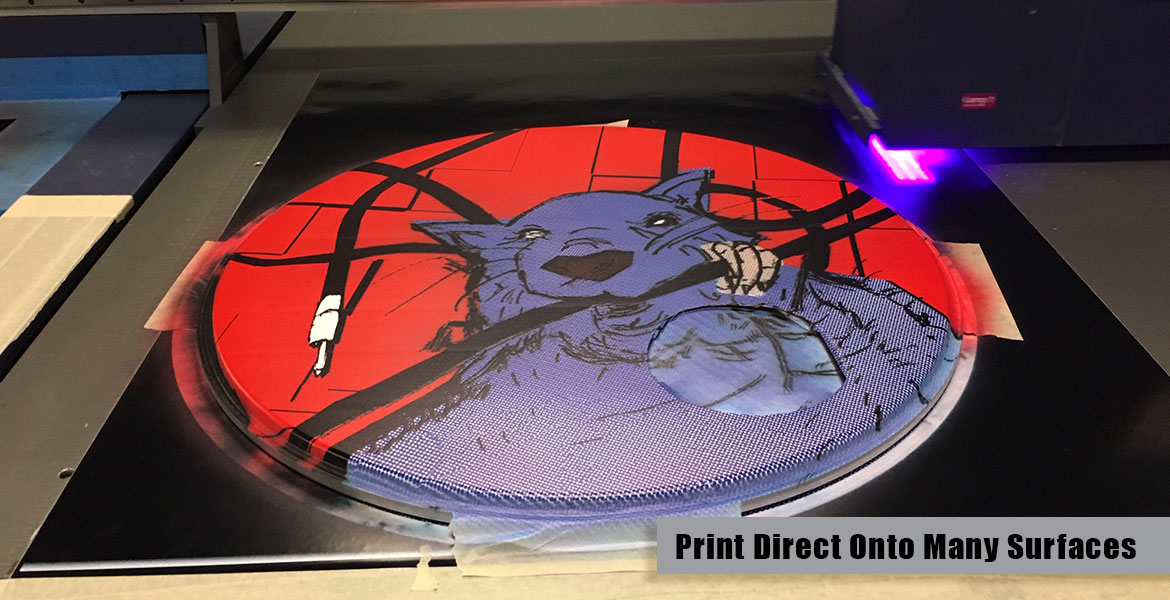 Monster Image of Fountain Valley offers UV direct printing.
---
What does that mean for our customers? It means that we can print on just about any surface and produce many types of custom items. Monster Image recently printed on this drum head to add a personal touch. UV direct printers have the ability to print on wood, plastic, metal, glass, vinyl, and so much more. As you can see the end result is vibrant in color.
Many of Monster Image's customers order UV prints because flatbed printing is very cost effective. Flatbed printing is overall lower in cost because there is no need for additional materials and labor for mounting onto a second substrate. The surface does not need to be protected by an over-laminate or be placed under glass either. The UV-print process is also less prone to chipping, flaking and fading. This opens up many more options for trade shows, exhibits, and any other large scale display.
Although our flatbed printers surface is a 4' x 6' area, Monster Image's printing capabilities are virtually unlimited. Any images larger than 4 feet by 8 feet can be combined. We can print up to 2.0″ (50 mm) thick substrates/materials. If you are looking to print something more than just your average sign, then you might want to consider UV direct printing. Monster Image can also help you with the design and installation process too. Monster Image is located in Orange County, California but we have installers nationwide. Give us a call for a free quote at 714-596-7465