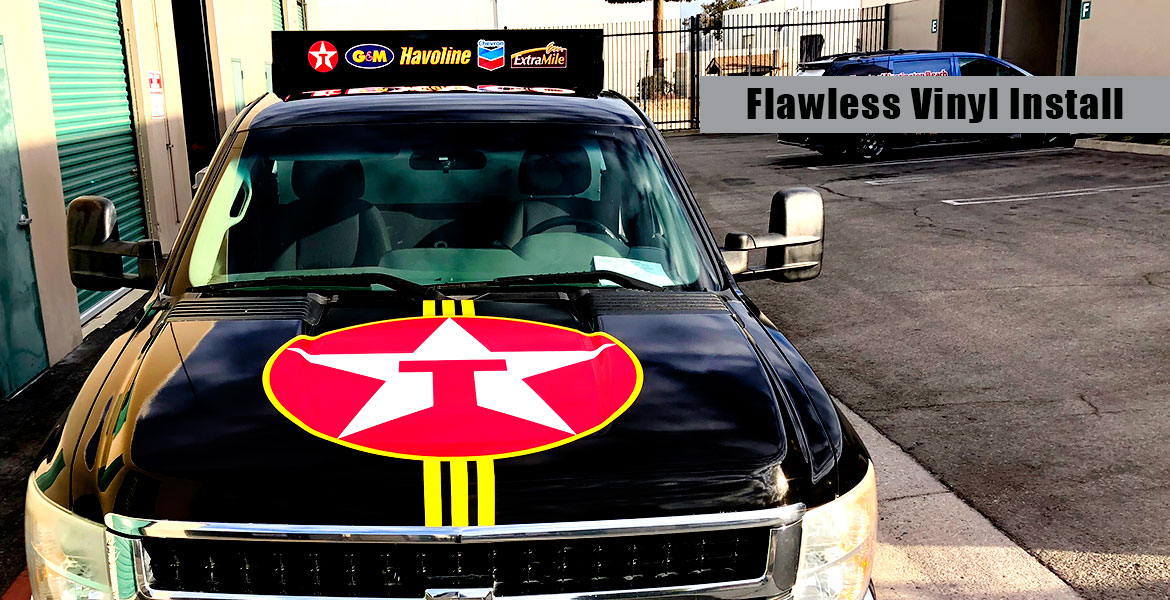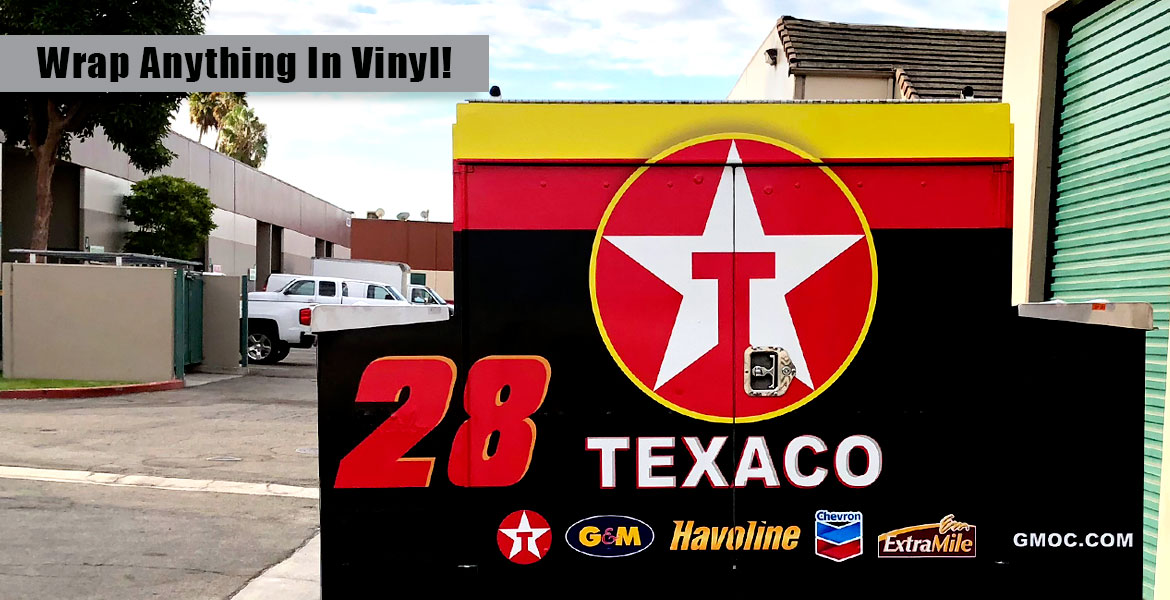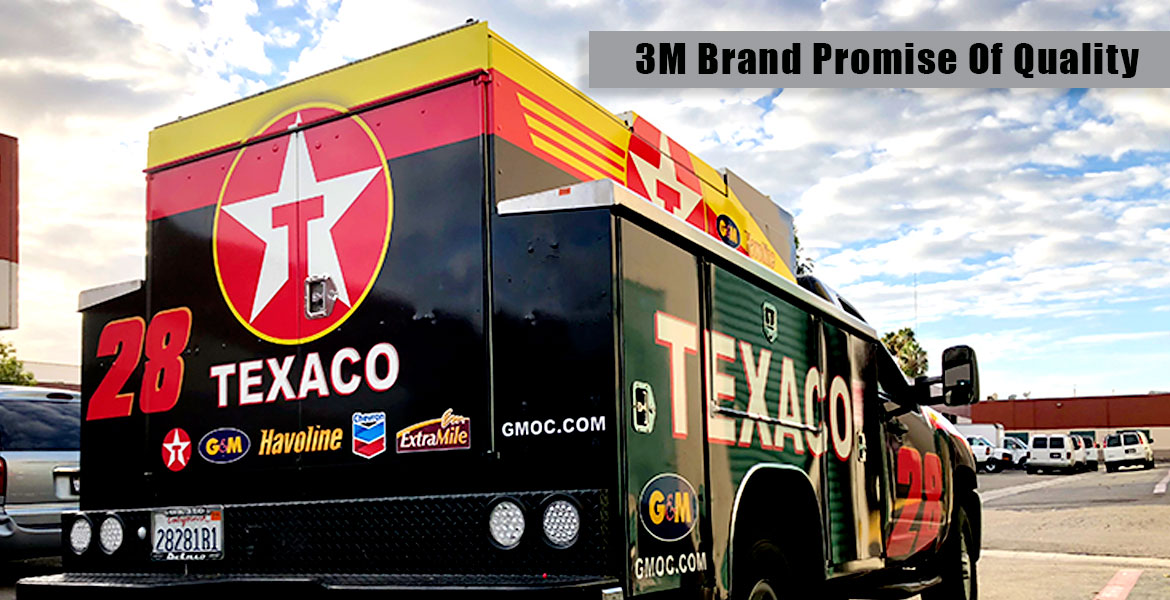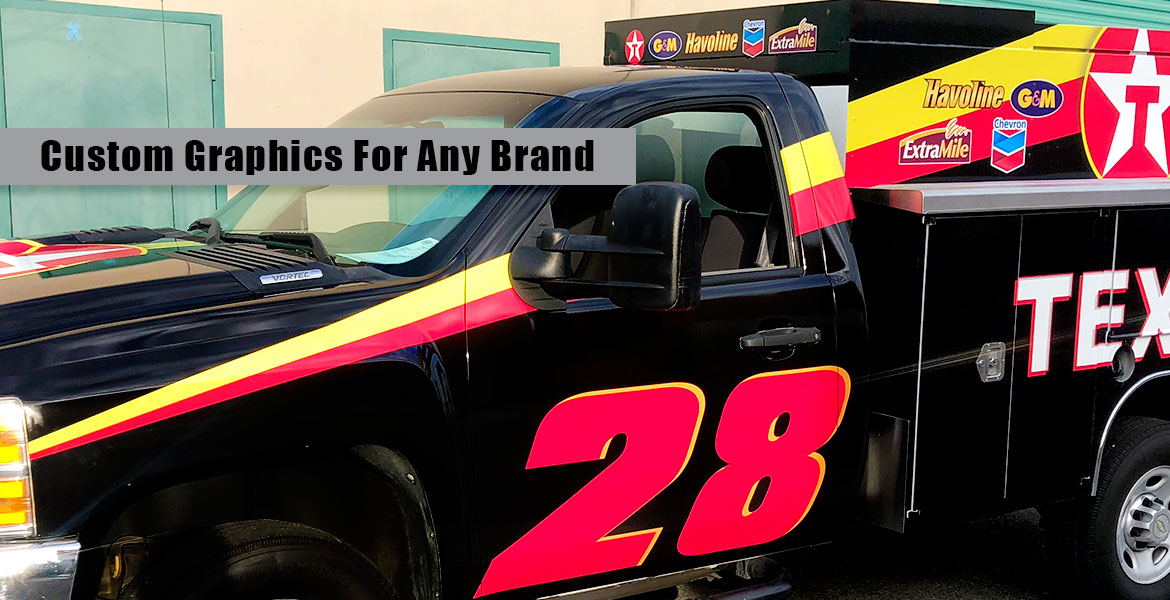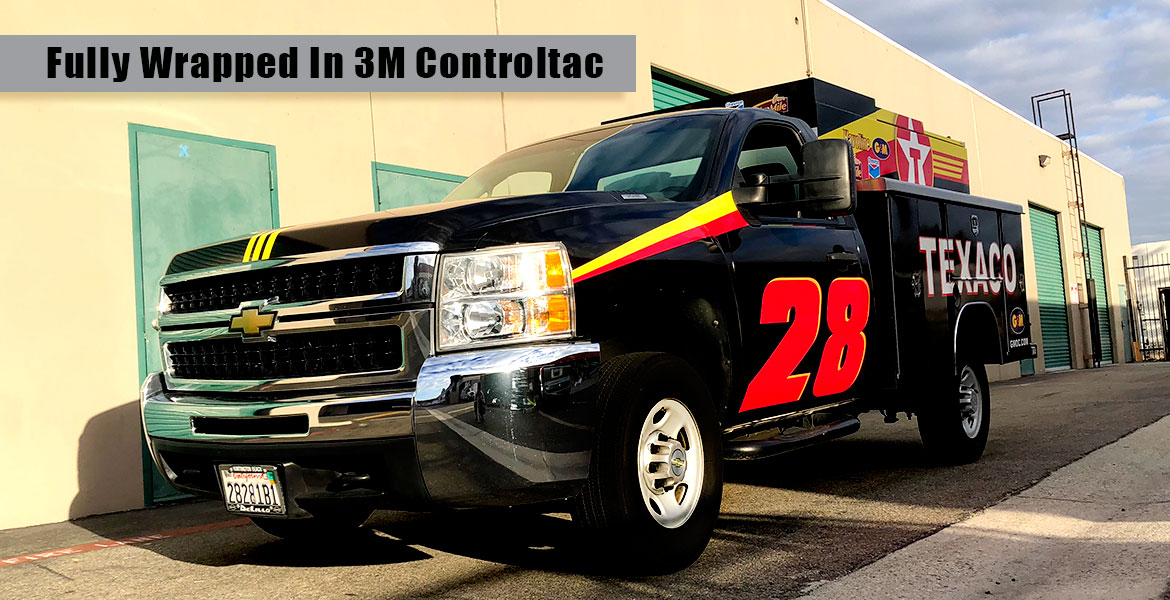 A truck wrap can renew your company vehicle into a new company eye-catcher !
Monster Image has been designing, printing and installing wraps for over 12 years. The key to our vehicle wrap success is in the design. Our in house graphic designers create wrap solutions for every business on any vehicle. Working with our customer's vision, understanding their needs and providing the best vehicle wrap possible is our goal. In addition, we will work within your budget to produce a mobile advertising showcase that will be the talk of the town.
This truck wrap for G&M Oil wrap is a great example of custom truck wrap. G&M Oil Company is a well-known fuel retailer with locations throughout California, including Orange County, Los Angeles, Huntington Beach, Fountain Valley, Riverside, San Bernardino, Ventura, Solano, Santa Clara, Alameda, and San Francisco counties.
This glossy black, race car concept comes to life by our designers and of course 3M Conroltac vinyl and 3M Laminate. 3M Controltac and 3M High Gloss Laminates not only make the most shiny and vibrant wraps but they are also work as a first defense for your vehicle. Vehicle vinyl protects against minor dirt and debris plus damaged vinyl is easy to replace or repair. When paint is damaged it can be very difficult to color match and repair. When vinyl is damaged we simply find your artwork, print that panel, and re-install the panel. It's that easy! When Mike picked up his truck, his first words were, "It looks like a new truck"!
We are proud to have 3M certified installers in all 50 states. This ensures your graphics are properly installed by trained professionals and your brand is consistent at every location. Our facility has the latest equipment to create the best vehicle wraps, building wraps, any wrap available !
Don't take our word for it. Speak with one of our sales team members today at (714) 596-7465. We are more than happy to provide a quote and answer any questions.