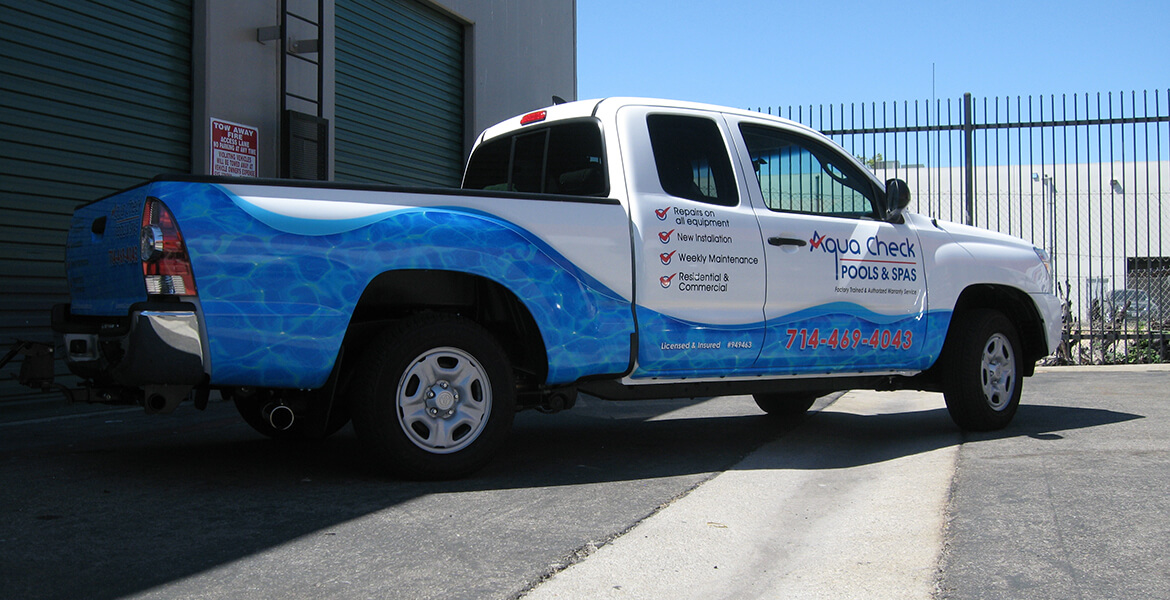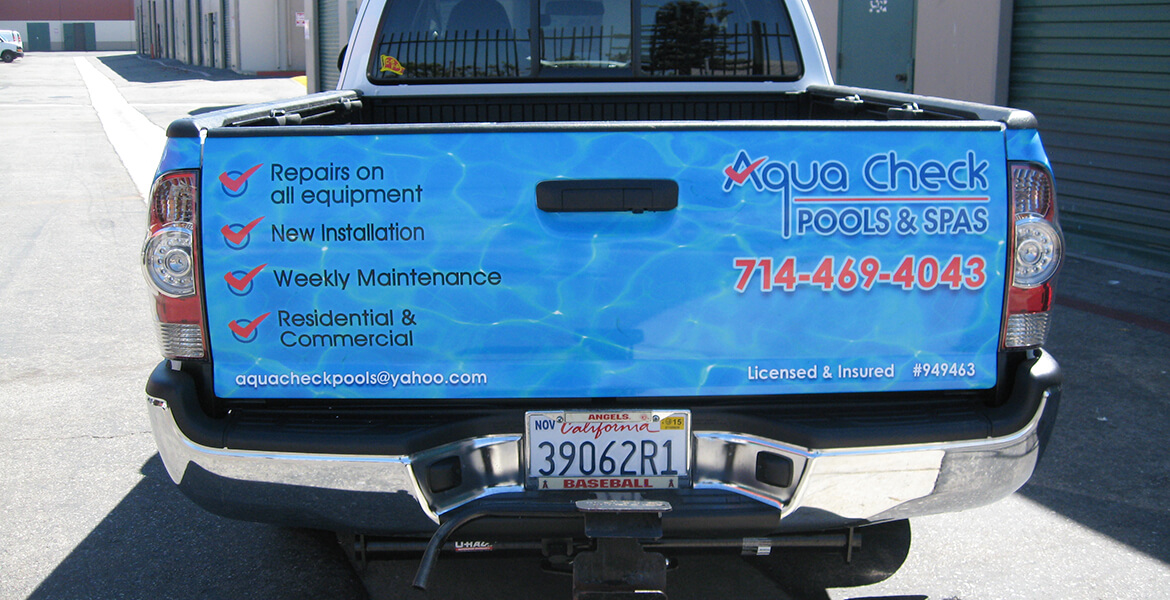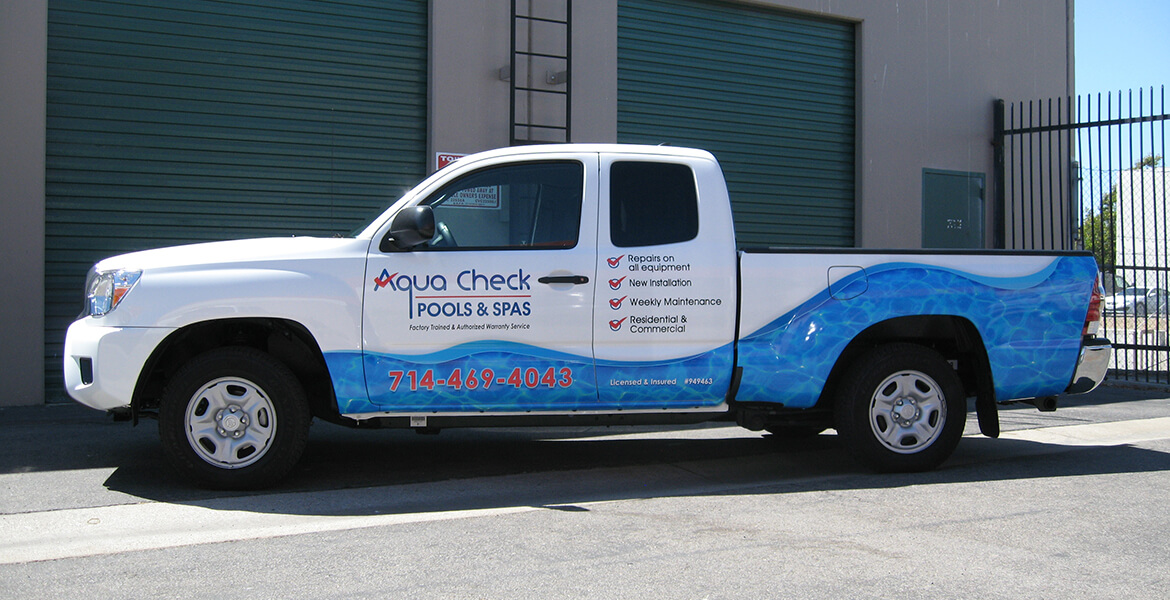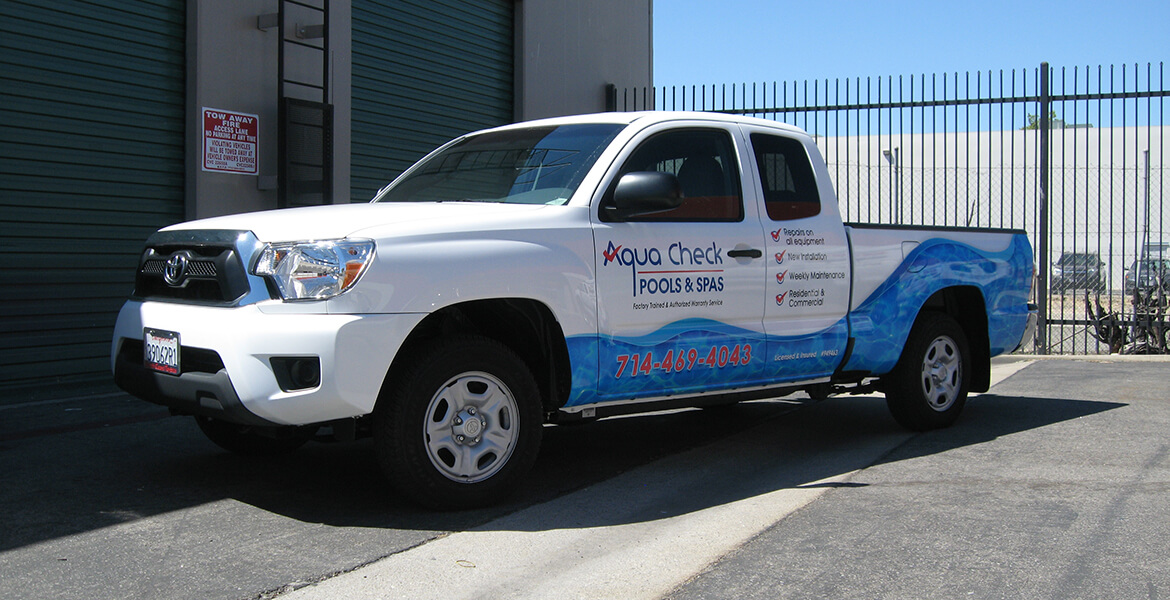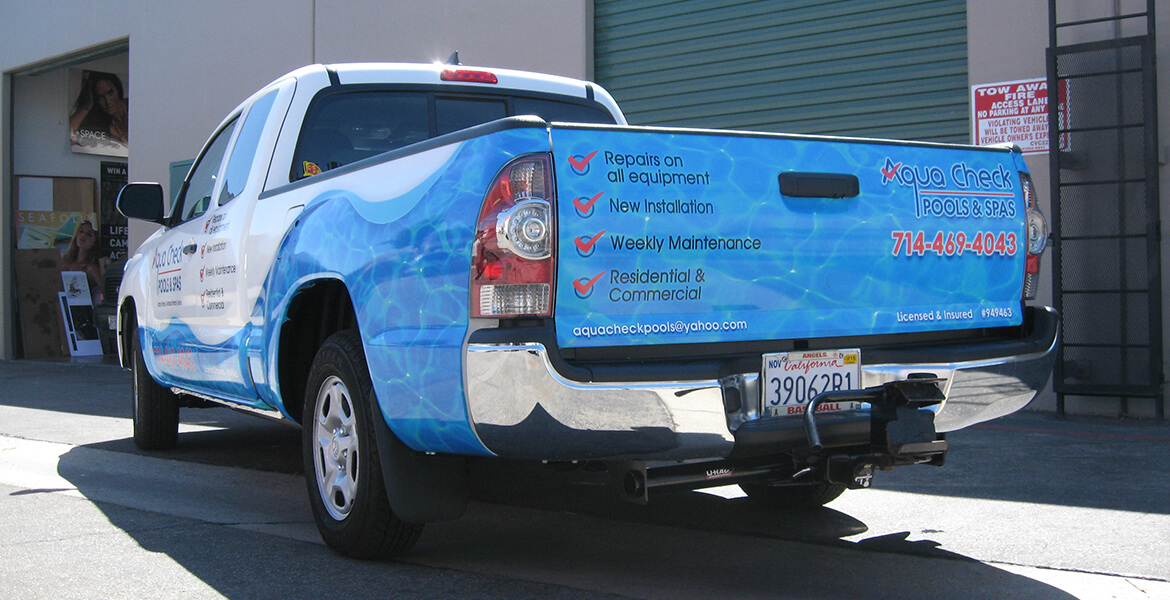 There are few ways to market your service or brand more cost effectively than transforming your vehicle into a lean mean lead generator.
---
This partial truck wrap for Aqua Check Pools in Huntington Beach does a great job of getting its message across within a small amount of area. A full vehicle wrap may not be in your budget at this time.
Our professional designers and installers love creating custom vehicle wraps. Use their expertise and get more than just your name and number on your vehicle.
If you own a truck for your business, you'll get a huge return on investing in a custom vehicle wrap from Monster Image of Orange County, CA.
Monster Image has been supplying vinyl cut sports car decals, semi-truck decal kits and more to our customers in Orange County, Los Angeles, and all across North America for over 10 years.