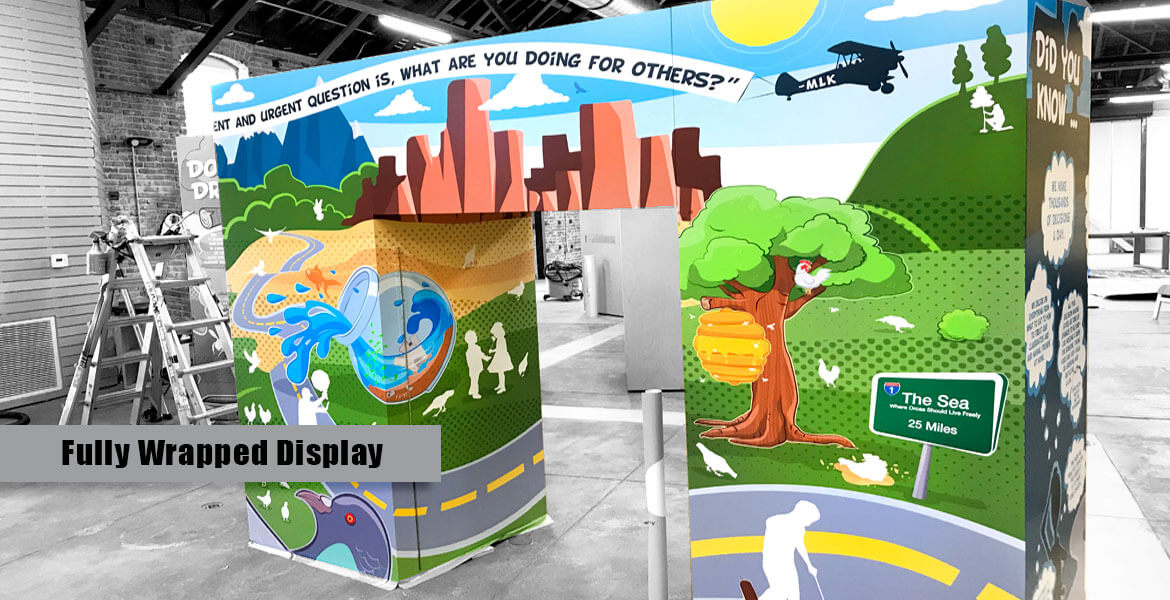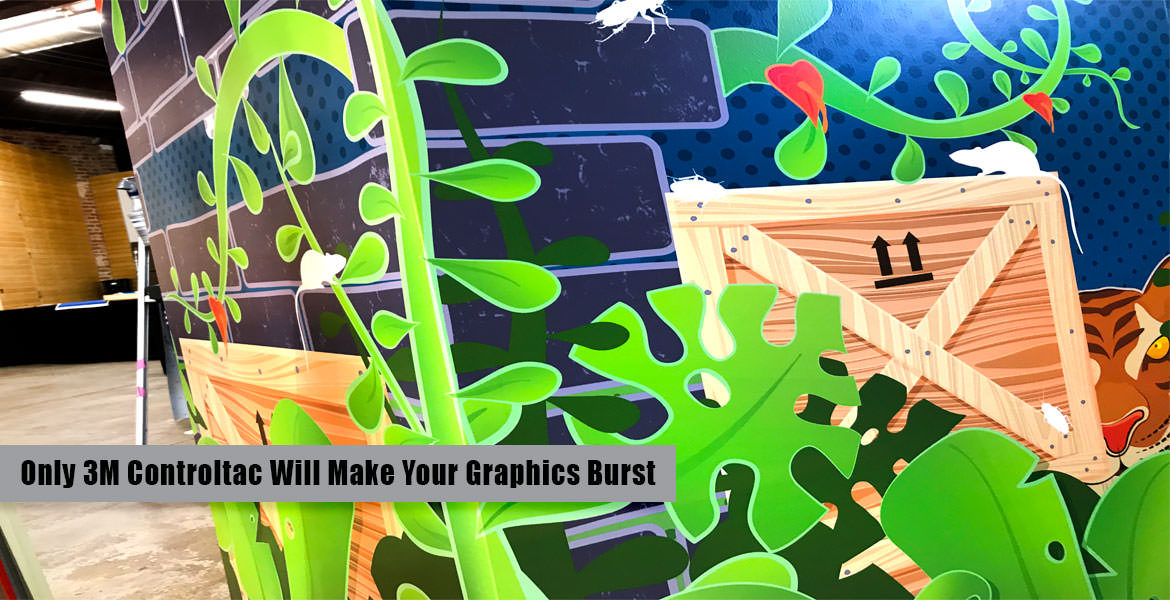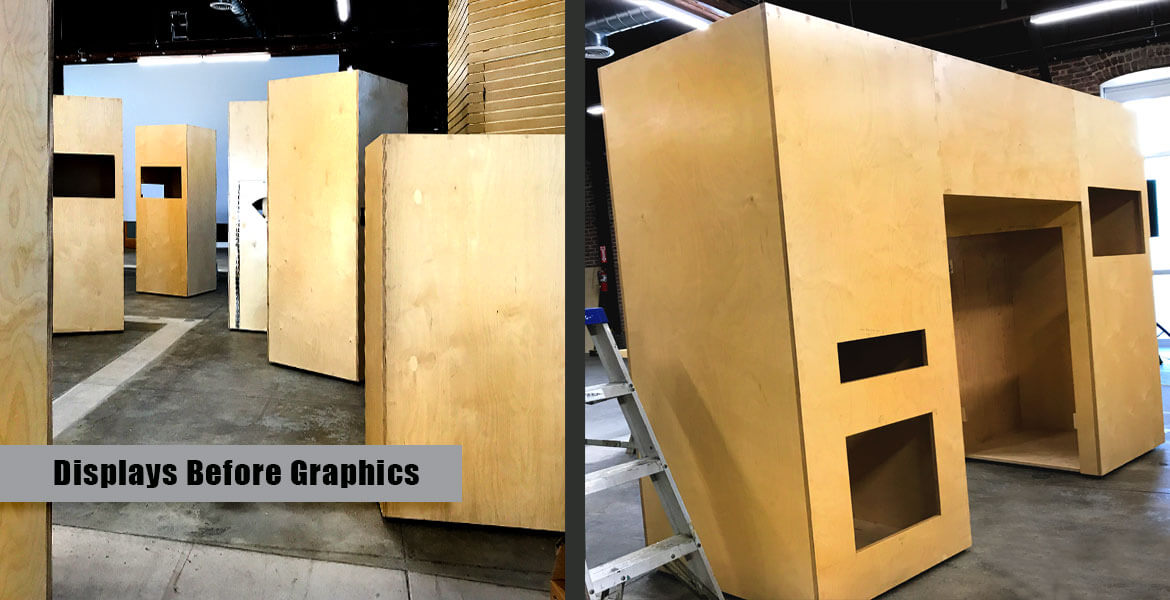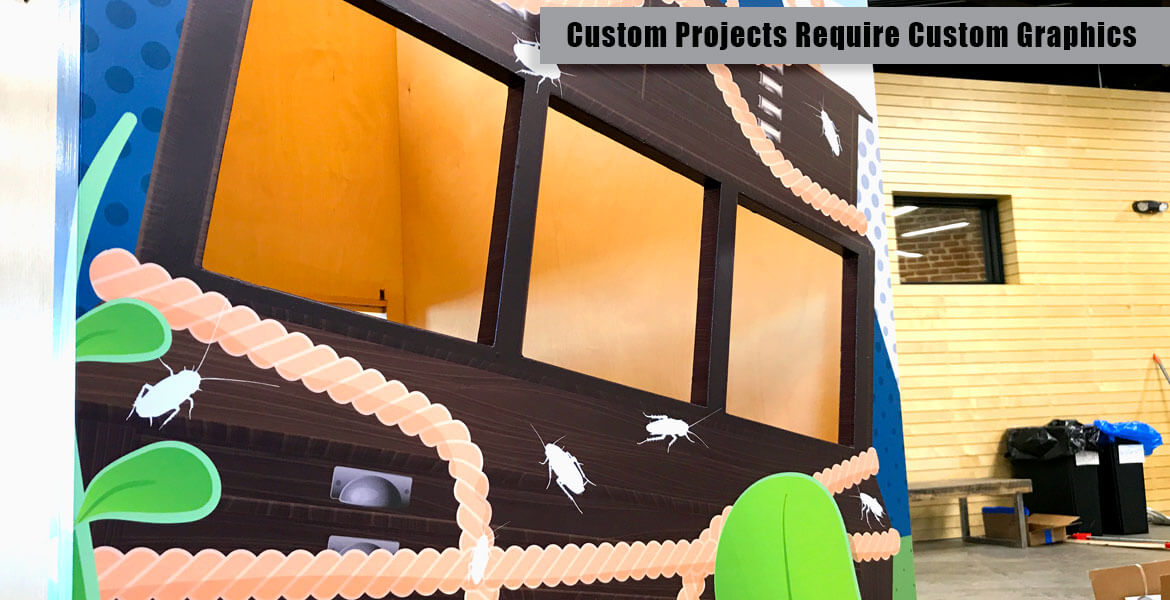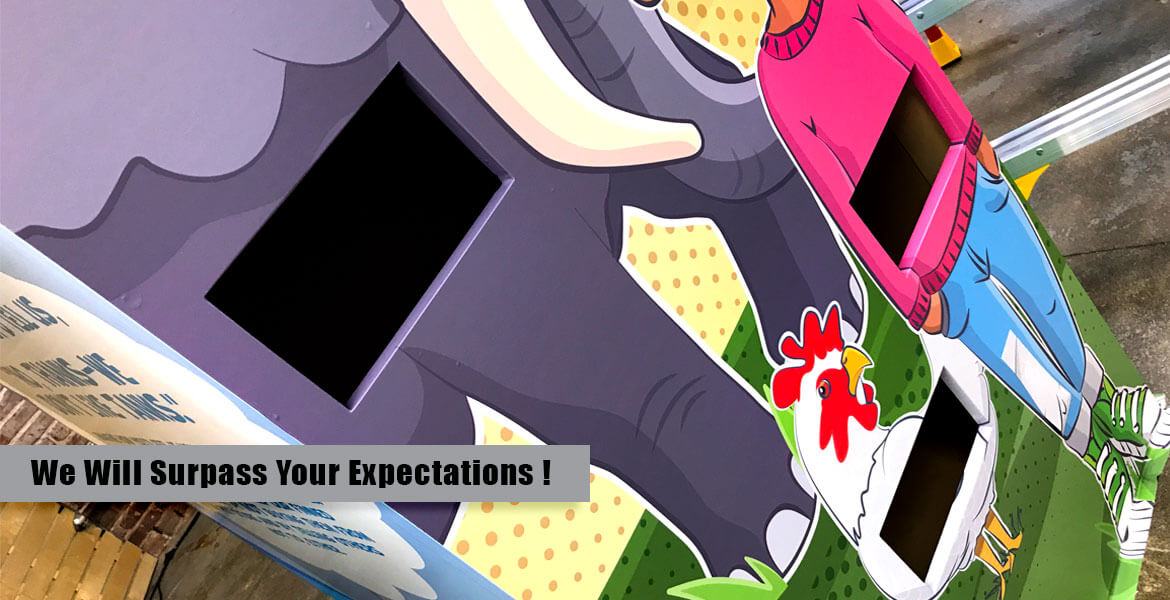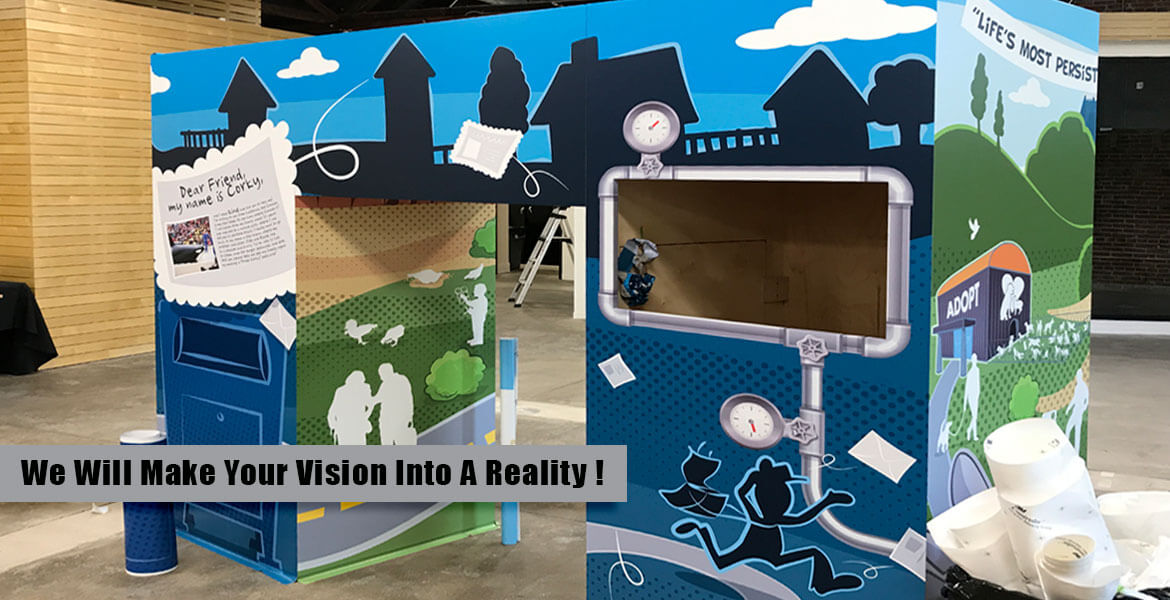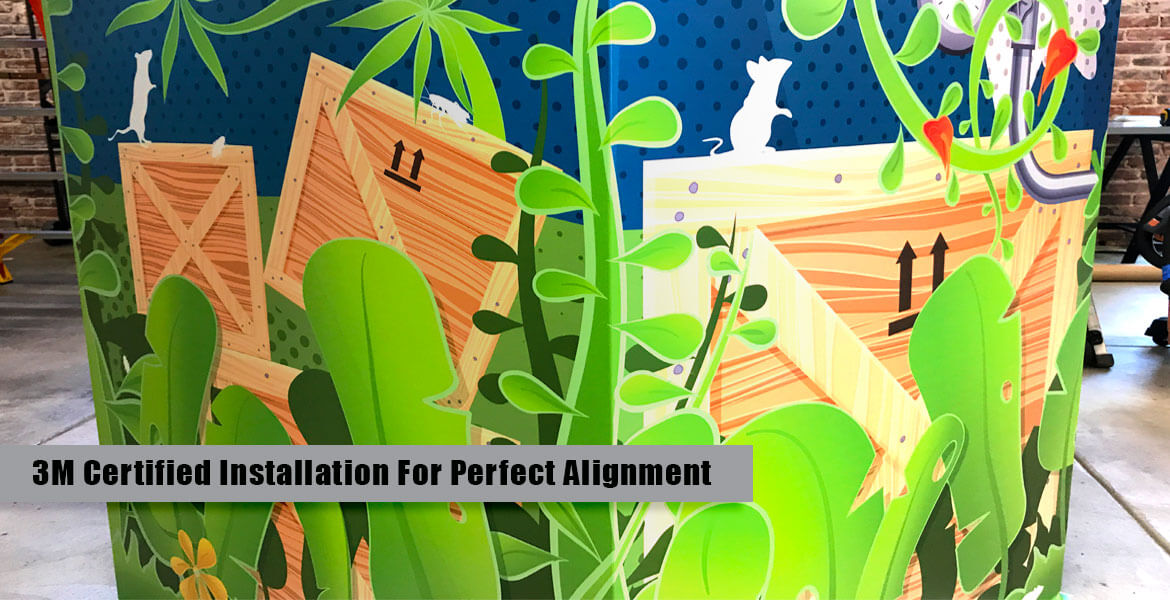 PROFESSIONALLY DESIGNED WALL GRAPHICS CAN ADD SPECTACULAR IMAGERY AND COLOR TO AN OTHERWISE BLAND WALL!
---
With the onset of wide format digital printing capabilities, walls have become great advertising vehicles and areas to add to your company's décor.
Monster Image of Huntington Beach turned these bland display walls into a dramatic visual display for PETA in Los Angeles. These digitally printed wall graphics are the cornerstone of this interactive display for the Children's Traveling Museum. The Protective Overlaminate also protects the imagery from sticky fingers. Contact Monster Image today for a quote for your custom project.