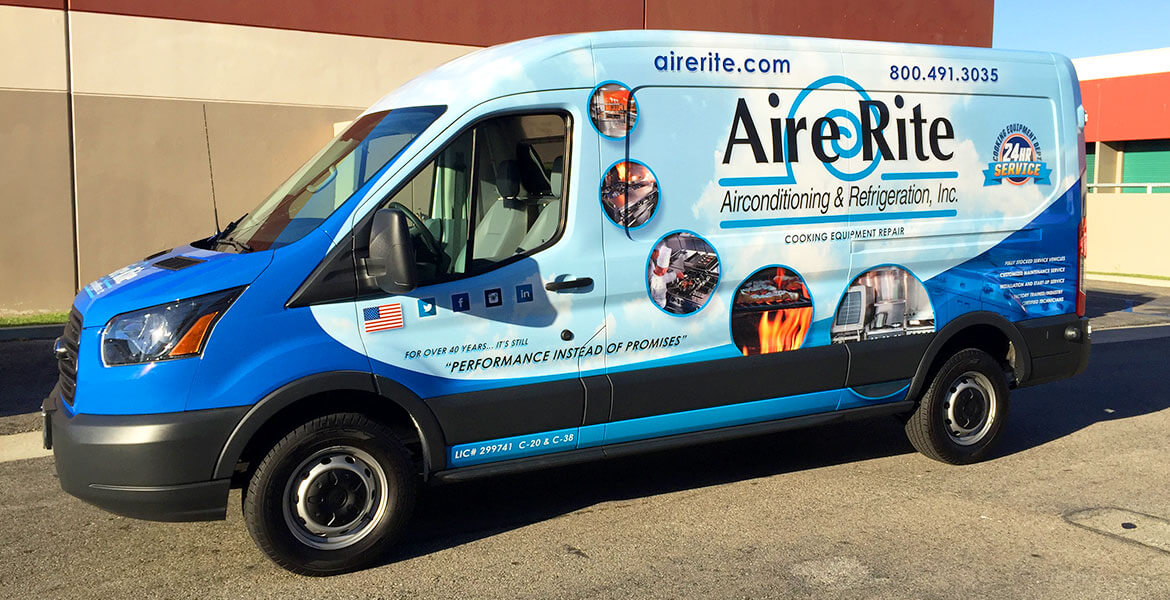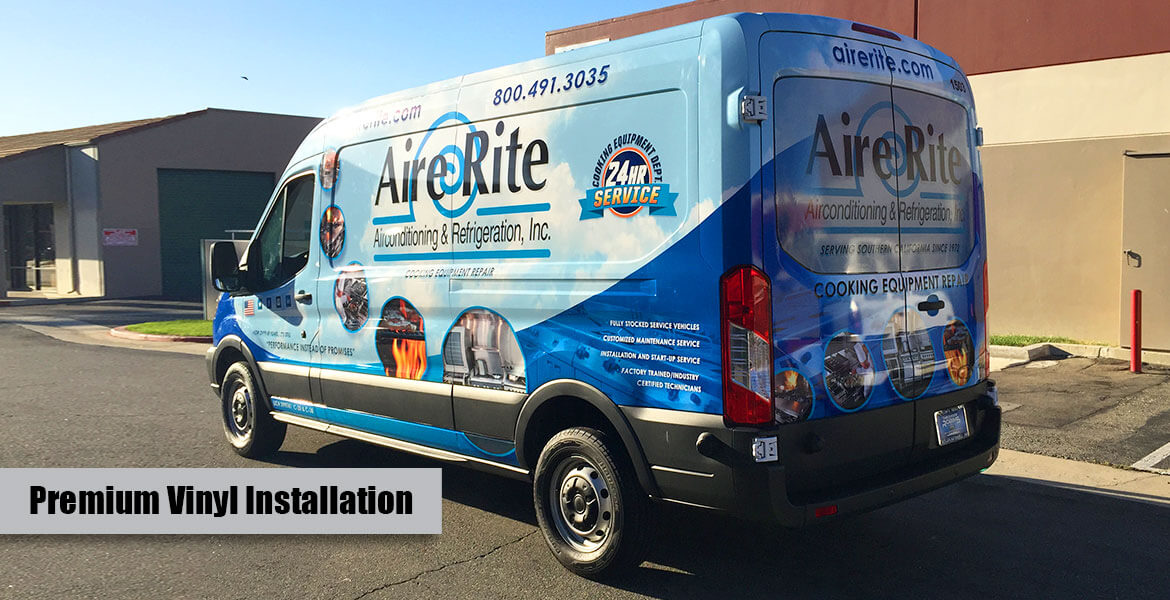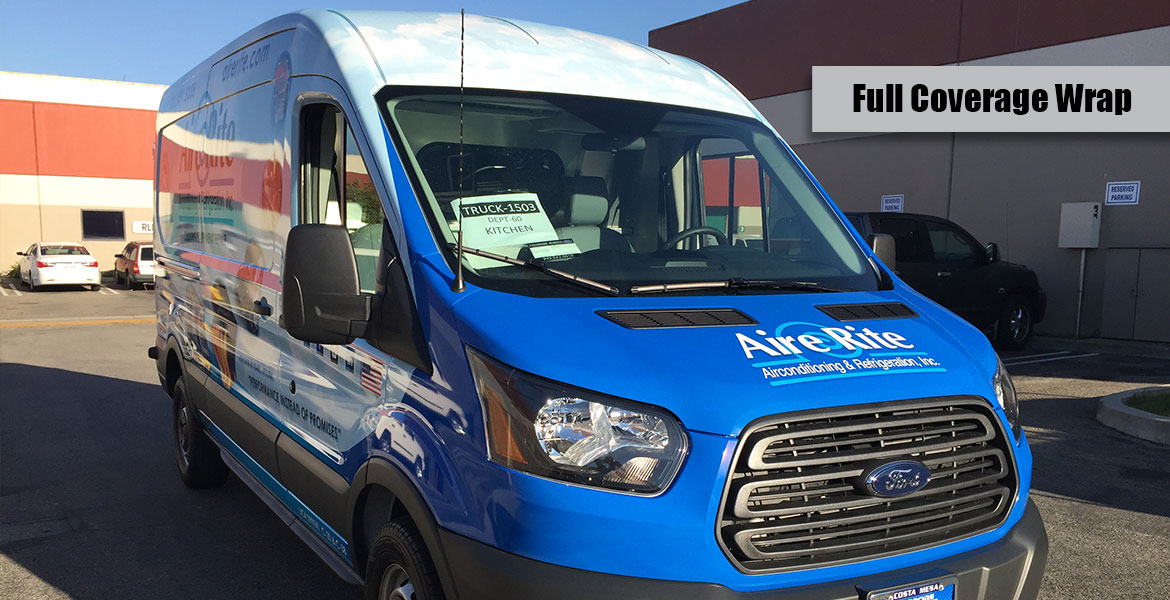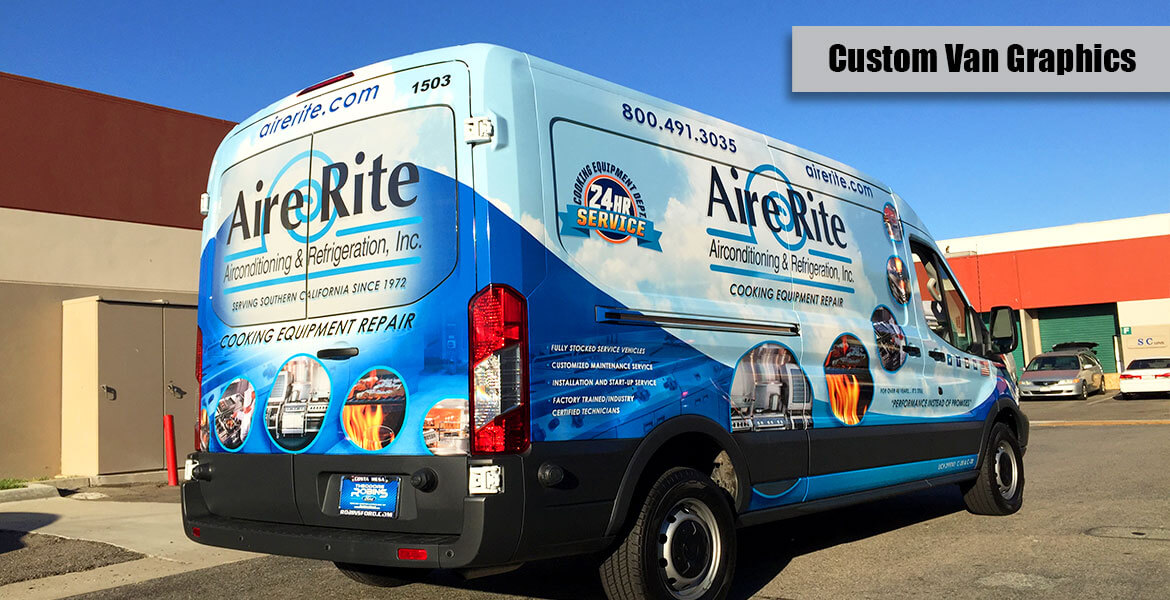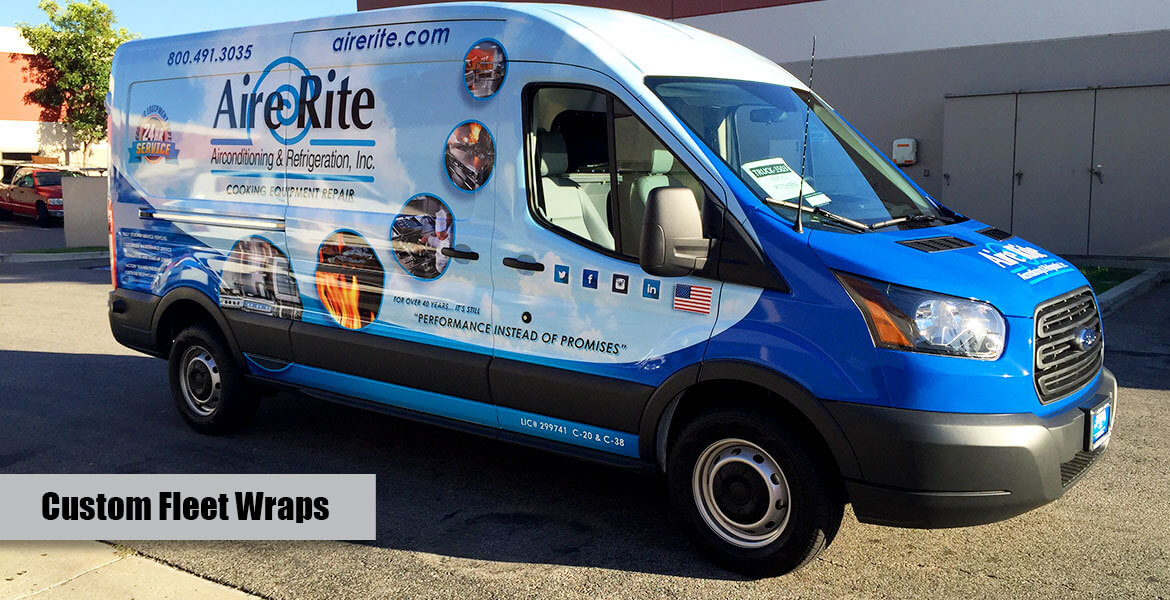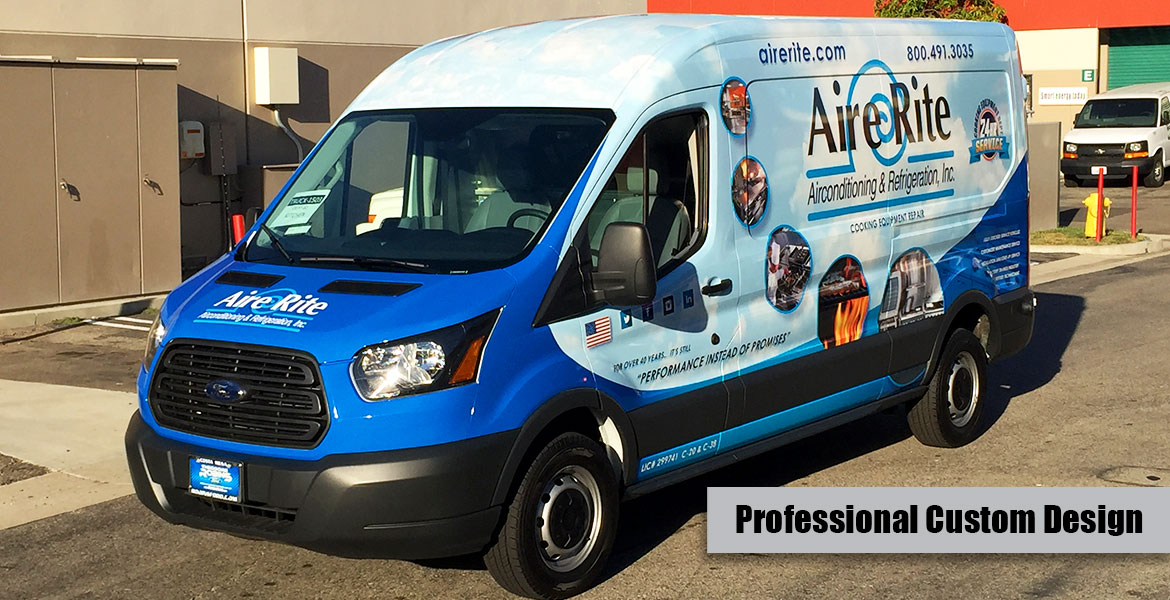 AIRE RITE in Huntington Beach, provides the highest level of commercial air conditioning services for hundreds of restaurants.
---
So naturally when Don came to Monster Image to have his fleet of vans wrapped, we knew we had to design something spectacular. The result was a clean, colorful, and professional looking full wrap. Full wraps are fun easy to design. Van wraps have unlimited areas to place logos, images and text, so you can be creative and bring your artwork to life. This van wrap turned out great. 3M Controltac is the best vinyl for wrapping, and as you can see these colors are extremely vivid. Great colors, great installs, and great performance life. For more information on full or partial vehicle wraps please call Monster Image in Huntington Beach, CA.
Monster Image has been supplying vinyl cut sports car decals, semi-truck decal kits and more to our customers in Orange County, Los Angeles, and all across North America for over 10 years.