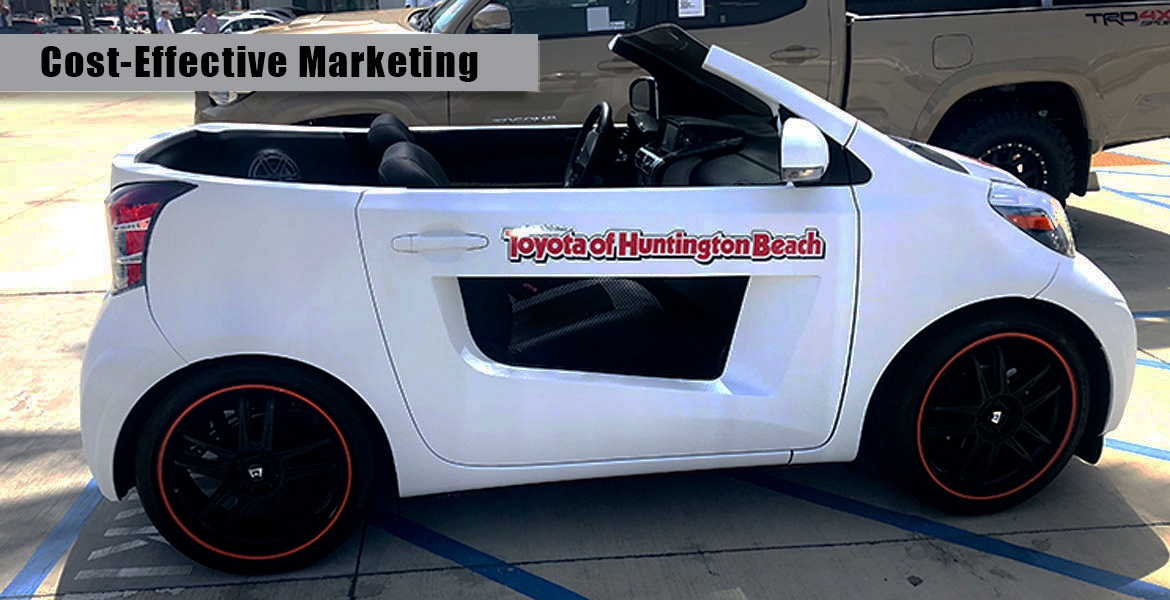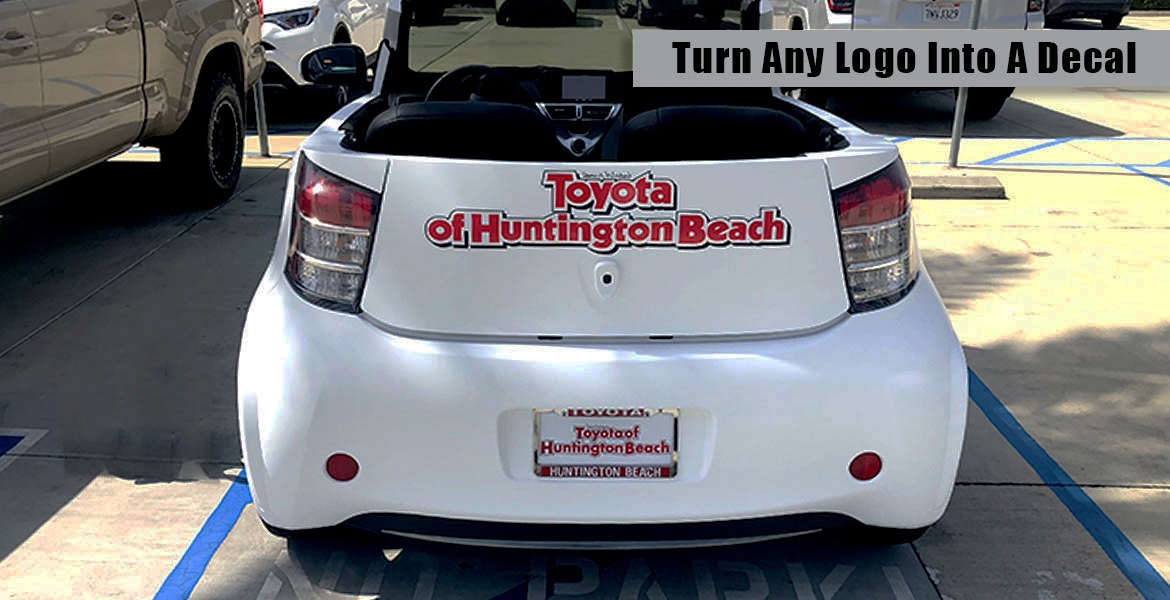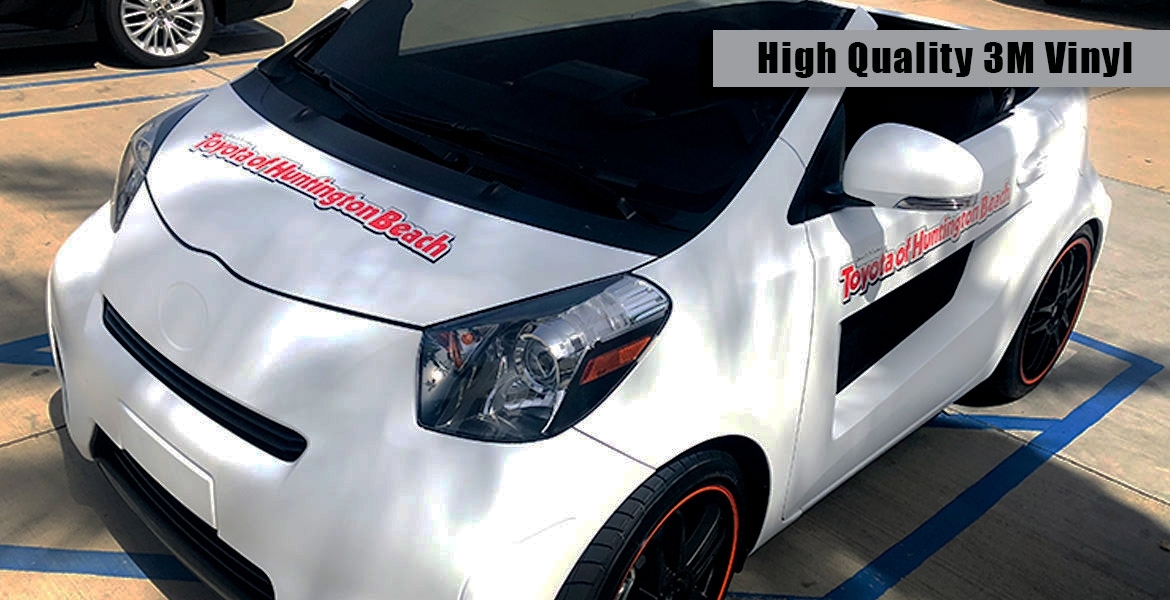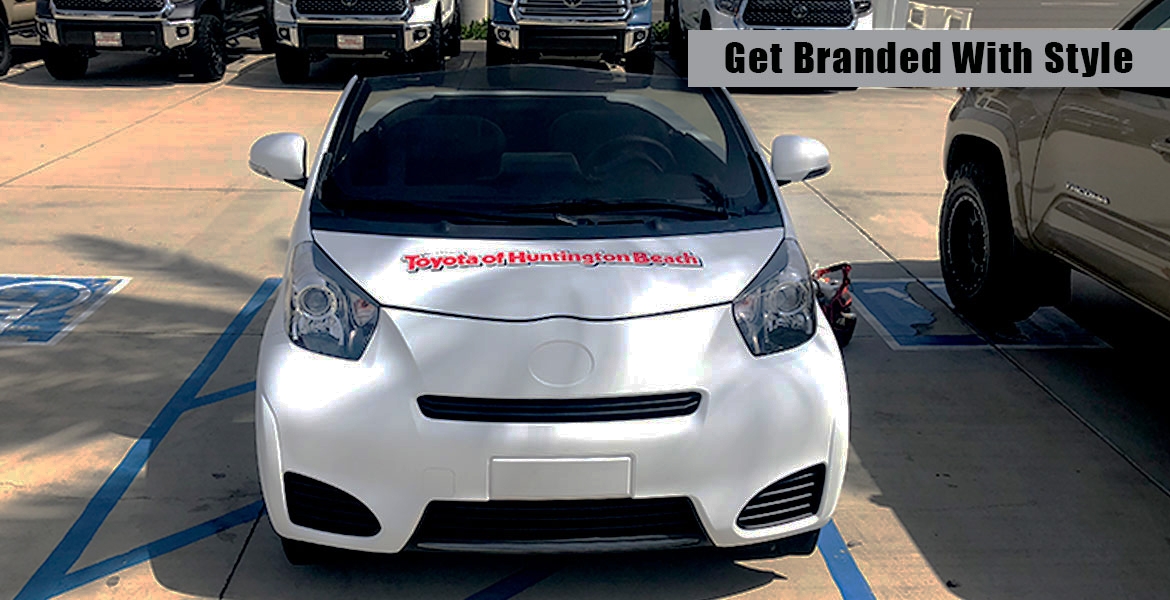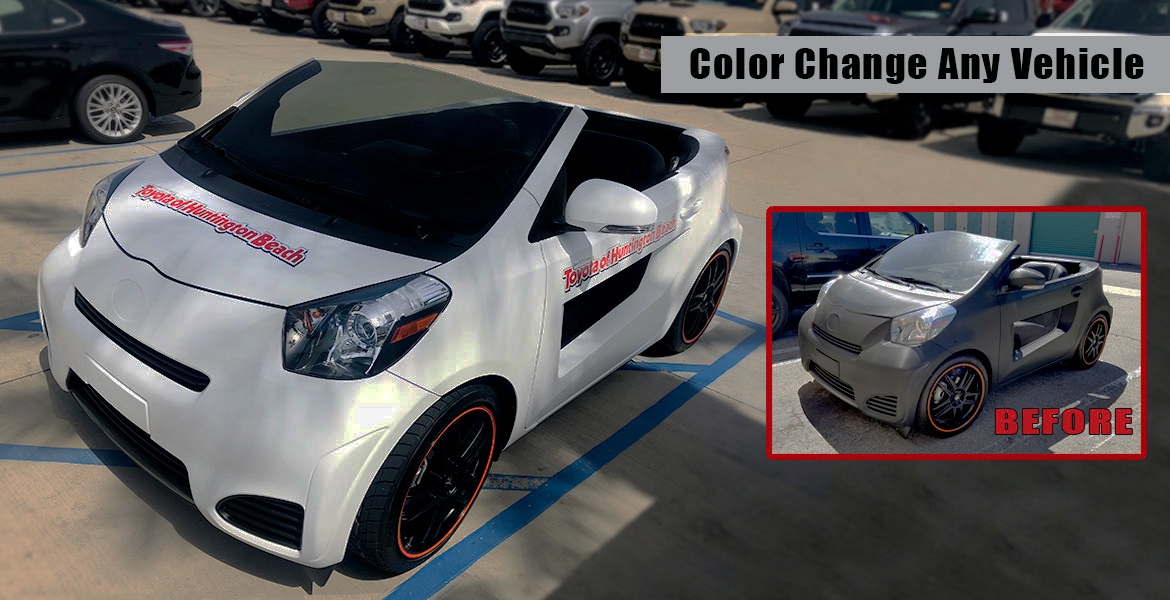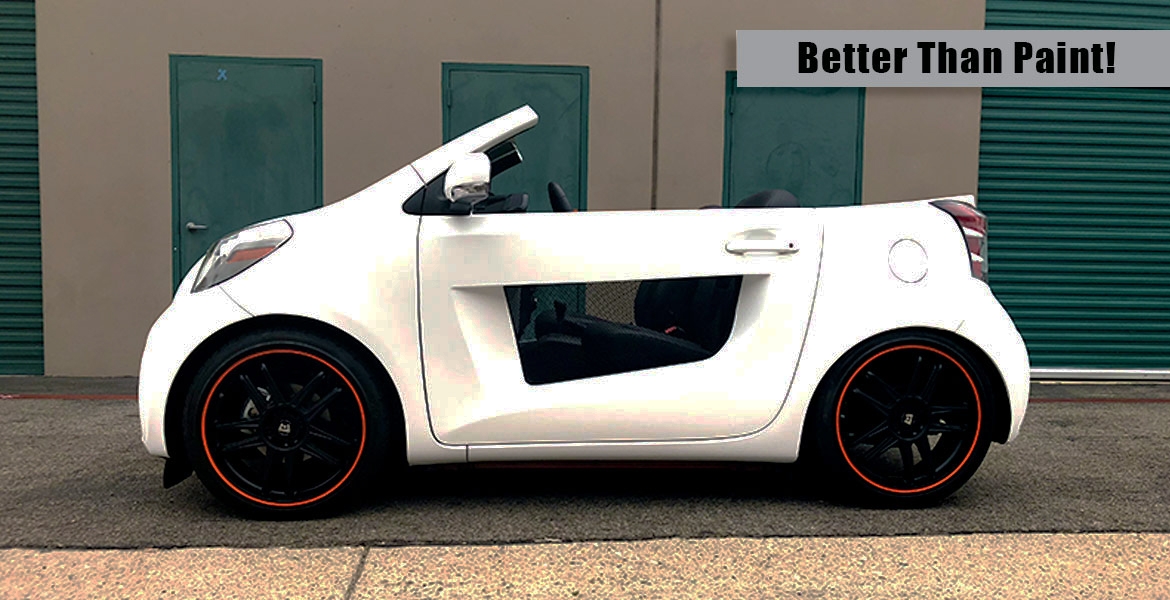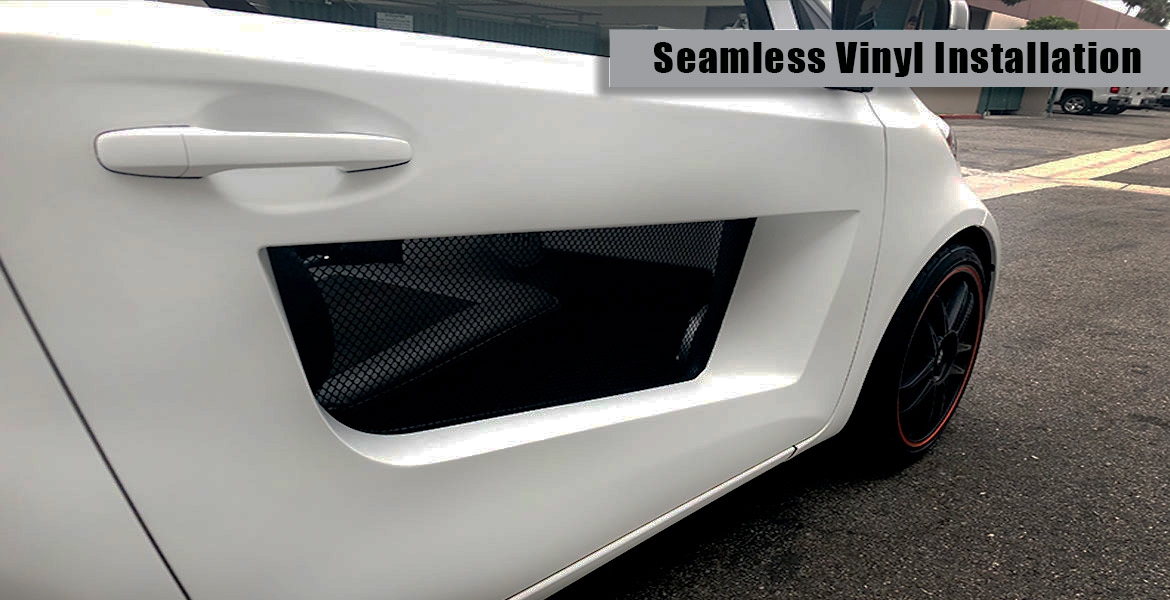 There is an art to creating vehicle wraps.
---
Transforming your existing car color to a new color change is something Monster Image is passionately involved in. Monster Image is known to design extraordinary artwork that incorporates a company's colors, contact information, and logo. However, even a color change wrap like this Scion for Toyota of Huntington Beach is an example of Monster Image's ability when it comes to vehicle branding.
Imagine your business being seen 24/7. Even when you're not on your way to an appointment, your custom vehicle wrap is advertising for you with each mile you travel. But that's not the only benefit of vinyl wraps. Vinyl also protects your vehicle's paint. We only use 3M materials, which help defend your vehicles paint from UV damage and minor scrapes.
This Scion wrap for Toyota of Huntington Beach was first removed of its outdated vinyl and re-wrapped with 3M Controltac. 3M Controltac vinyl is the leader in the vehicle wrap industry and is surprisingly affordable. Wraps are great alternative to traditional painting. Even if your Scion is not part of a business fleet, we're experts in applying Scion body graphics to any model.
Once the bright white matte wrap was applied the Toyota of Huntington Beach decals were placed to land pleasingly to the eye. This design was not by accident. We've wrapped a ton of vehicles during our 13 years in Orange County, CA. We know the process from start to finish. Whether it is a printed wrap or a color change wrap, we cater to each of our customers specific needs.
As your company grows, we want to support your brand and help your business fleet grows. With so many textures and colors available, we can wrap your vehicle with anything from carbon fiber, Matte vinyl, Gloss vinyl and more. Our skilled team is certified and licensed as professionals to handle all your vehicle wrap needs.