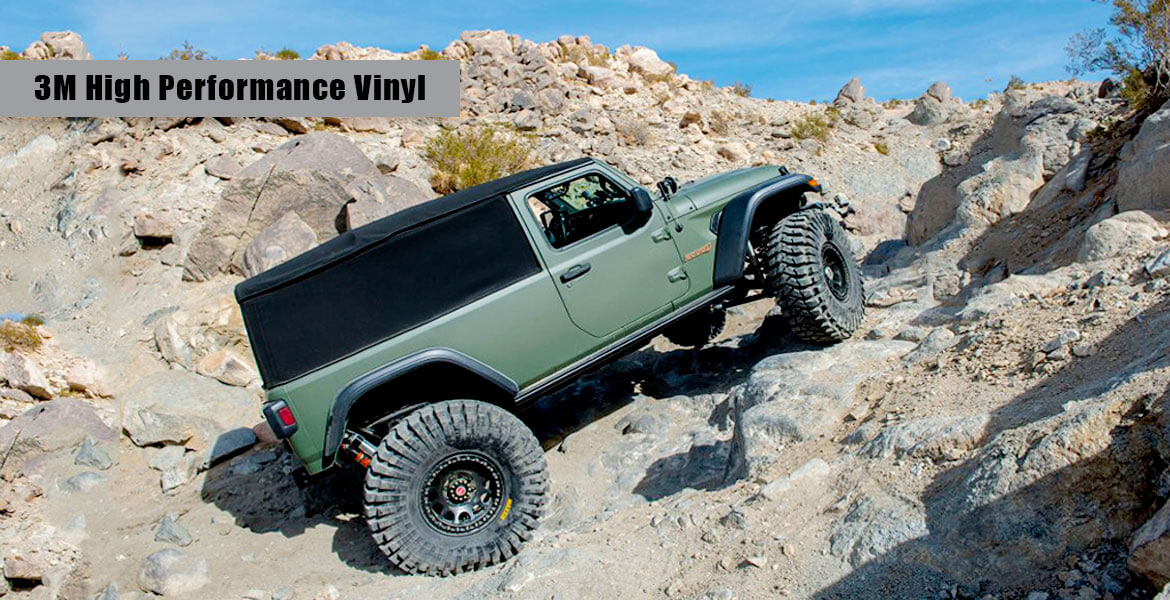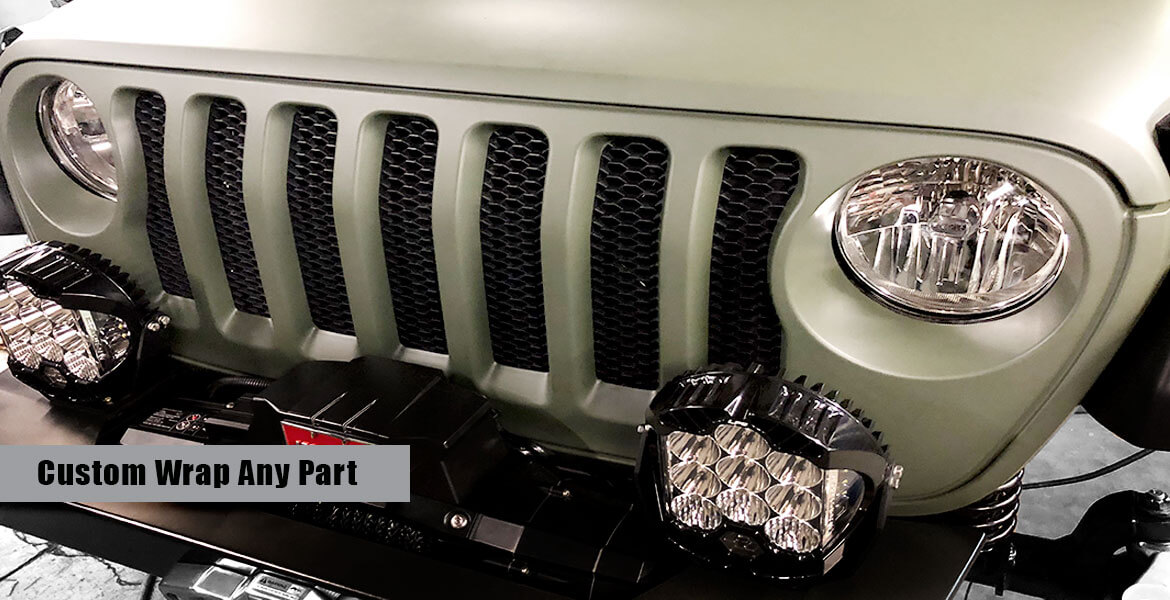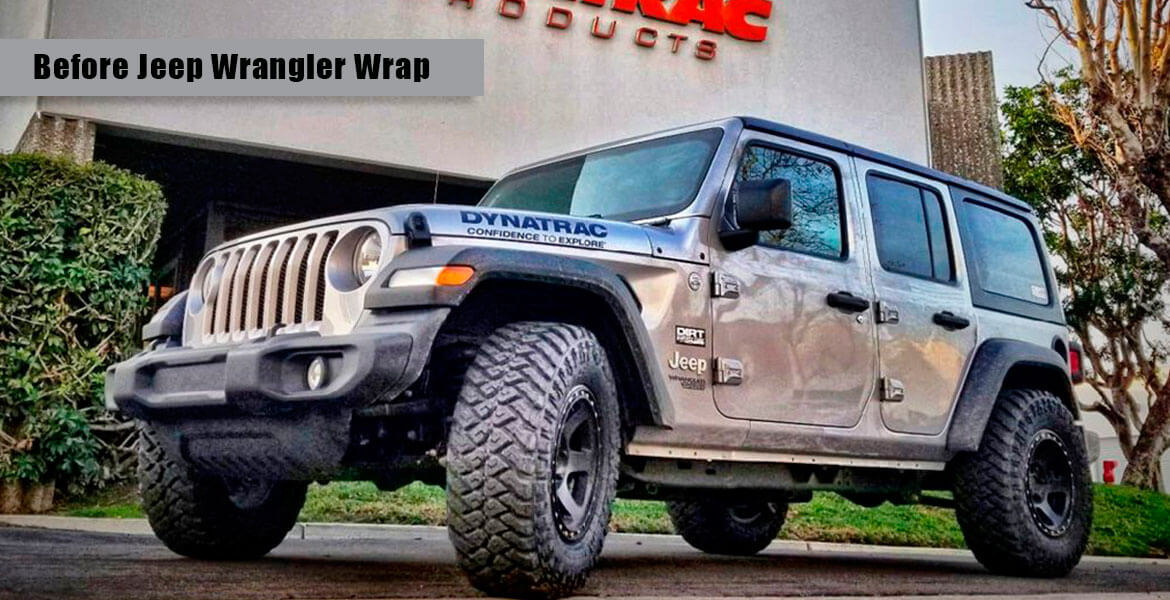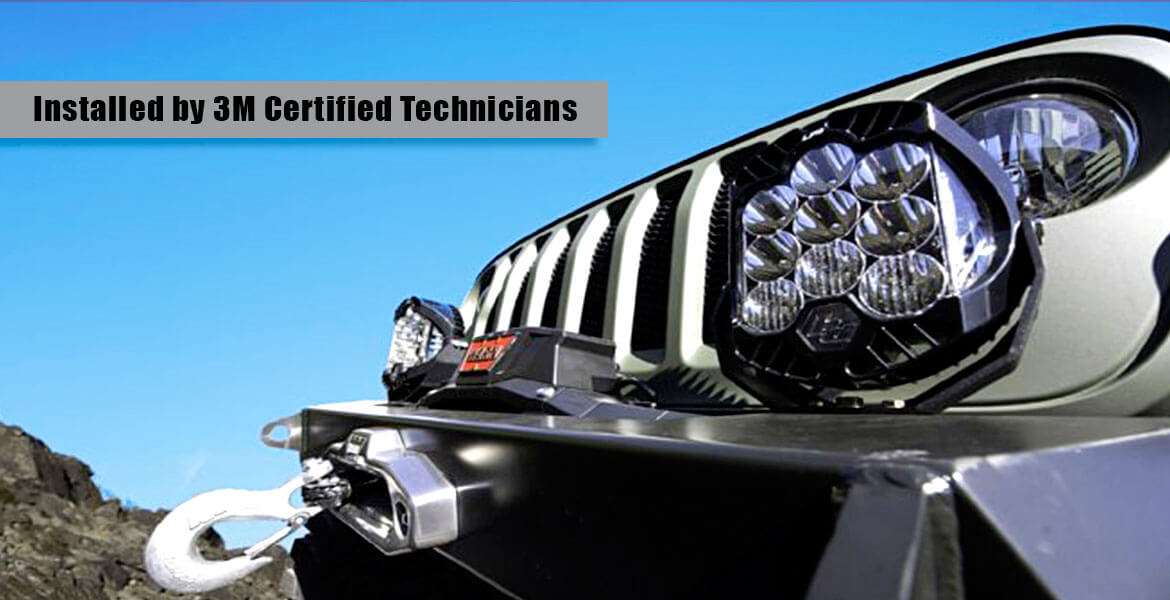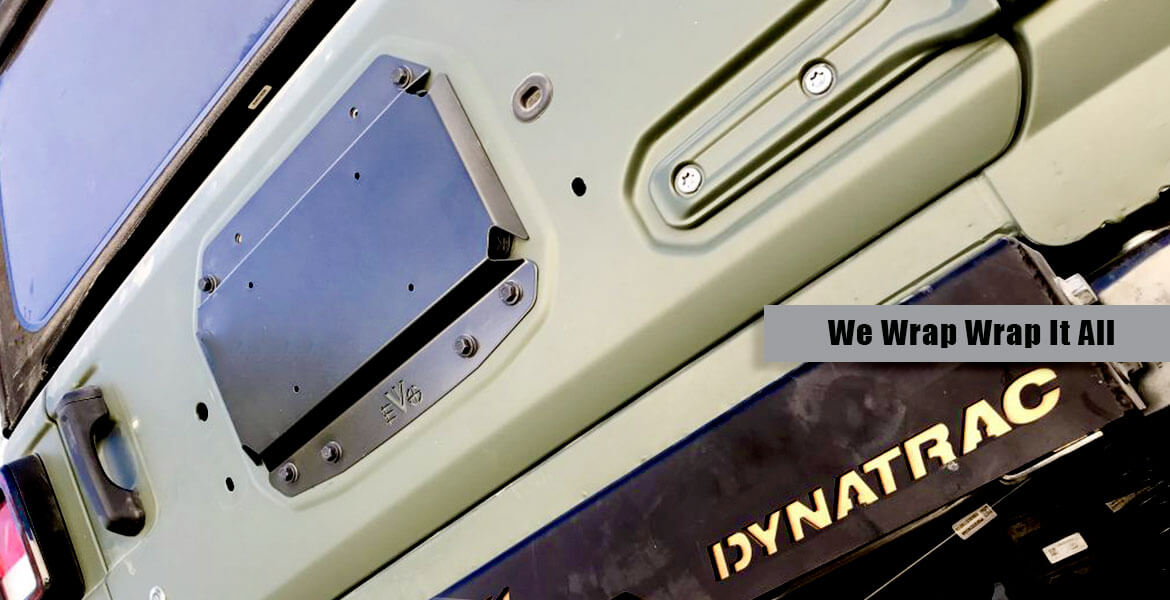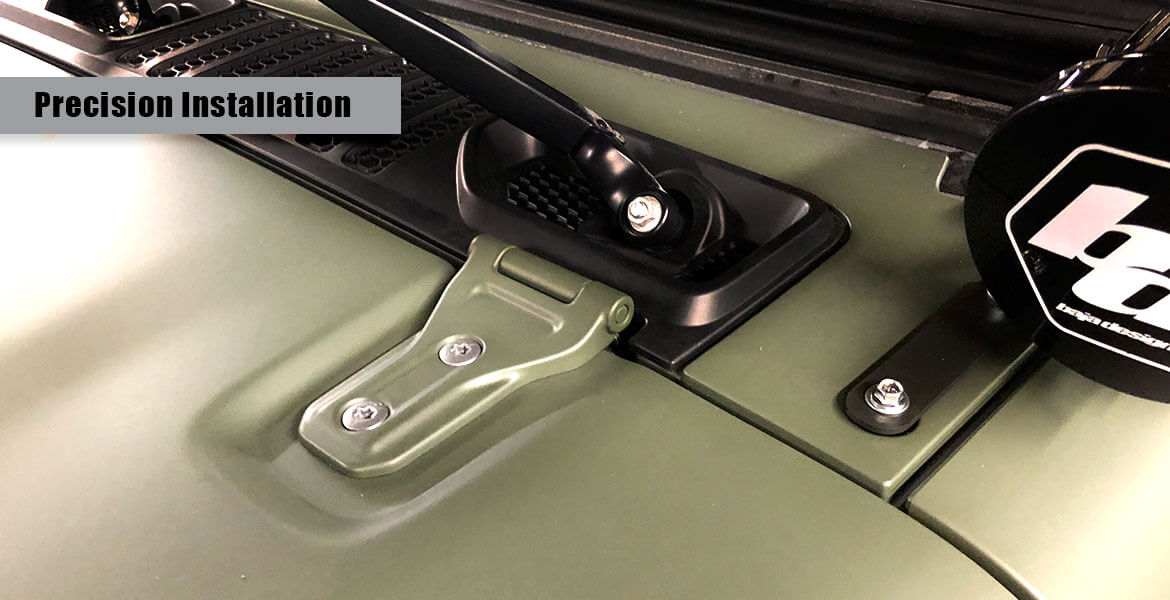 ---
Top-Quality Vinyl Wraps for Jeep Wrangler by Monster Image
Are you looking for a way to make your Jeep Wrangler stand out on the road? Look no further than Monster Image's top-quality vinyl wraps. Our 3M vinyl material is unlike anything else on the market, providing a unique look that will turn heads. In this blog, we'll take a closer look at our matte green vinyl wrap and explain why it's such a popular choice among Jeep Wrangler owners. Plus, we'll walk you through our installation process, which is performed by certified installers with nationwide coverage. And if green isn't your color, don't worry – we offer plenty of other options to choose from, including custom designs tailored to your specific preferences. With locations in Orange County and nationwide coverage, Monster Image is the go-to choice for high-quality vinyl wraps for your Jeep Wrangler.
Understanding Monster Image's Vinyl Wraps for Jeep Wrangler
Monster Image's vinyl wraps offer enduring defense for jeeps with custom-fit kits, allowing easy DIY installation. The variety of finishes, including carbon fiber and camouflage, caters to the growing trend of jeeps. Black Friday offers and nationwide shipping make it convenient to get these high gloss vinyl wraps, providing original paint protection.
The Uniqueness of Monster Image's 3M Vinyl Material
When it comes to Monster Image's vinyl wraps for jeep wrangler models, the exclusive use of 3M vinyl sets them apart. This material is renowned for its durability and quality, providing protection against road debris, scratches, and UV rays. The 3M vinyl wrap kits are designed to withstand the elements while maintaining a sleek and professional appearance, ensuring great longevity and protection for your jeep.
Exploring the Matte Green Vinyl Wrap
Monster Image's matte green vinyl wrap presents a distinctive and stylish appearance, offering a non-glossy finish for a modern look. This trend is increasingly popular among Wrangler models, providing a custom and sleek aesthetic. The matte green vinyl wrap from Monster Image is a top choice for those seeking a unique and eye-catching design.
The Installation Process by Certified Installers
Monster Image's certified installers ensure flawless application of vinyl wrap kits using industry-standard techniques. With experience in wrangler models, they guarantee protection and a perfect fit. The installation process offers precision, high-quality customization, and paint protection film for wrangler models. This dedication to quality ensures customer satisfaction and enhances the growing trend of jeeps.
The Importance of Certified Installers
When it comes to vinyl wraps, the expertise of certified installers is crucial. They ensure flawless application without imperfections or air bubbles. Monster Image's certified installers provide peace of mind and exceptional results. Their skill level guarantees a perfect custom wrap for jeeps. With them, Wrangler models receive professional and high-quality installation.
Nationwide Coverage of Installers
When it comes to nationwide coverage of installers, Monster Image's network of certified professionals ensures accessibility and convenience for jeep owners across the United States. Whether you are in a bustling city or a remote town, you can find certified installers ready to provide professional vinyl wrap installation services. This guarantees consistent quality installation service, no matter your location.
The Versatility of Monster Image's Vinyl Wraps
Customize and personalize your Jeep Wrangler with vinyl wrap kits from Monster Image, offering finishes like carbon fiber and camo. These kits fit different models such as JK, JL, and TJ, allowing for unique designs and modern protection. The growing trend of Jeeps makes these kits a popular choice. DIY enthusiasts can salute the easy installation process, while nationwide shipping ensures accessibility.
Other Color Options Available
Explore a spectrum of color options beyond matte green with Monster Image's vinyl wrap kits. From black, white, red, to blue, and more, there's a shade for every preference. These options enable jeep owners to create a custom look for their wrangler models, showcasing versatility and catering to diverse styles.
Customization Possibilities with Monster Image Vinyl Wraps
Customization possibilities with Monster Image's vinyl wrap kits go beyond standard designs. Whether it's custom camo or personalized graphic kits, jeep owners have the flexibility to create a unique appearance for their wrangler models. This level of customization allows individuals to express their personal style while making their vehicles stand out in the growing trend of jeeps.
Monster Image's Presence in Orange County and Beyond
Offering professional vinyl wrap installations in Orange County, California, and beyond, Monster Image ensures convenience for jeep owners nationwide. Whether it's the growing trend of jeeps or the diverse JL models, jeep owners can access top-quality vinyl wrap services. With nationwide shipping and a salute to DIY enthusiasts, Monster Image caters to jeep owners' needs from coast to coast.
How Monster Image Serves All 50 States
Covering the entire country, Monster Image offers top-quality vinyl wrap kits for various Jeep Wrangler models, including JL, JK, TJ, and YJ. With nationwide shipping and a growing trend of Jeeps, Monster Image caters to DIY enthusiasts and professional installers alike, ensuring that Jeep owners across all 50 states can access premium vinyl wrap solutions.
Why Choose Monster Image for Your Jeep Wrangler Wrap?
Looking for the best vinyl wrap for your Jeep Wrangler? Look no further than Monster Image. With durable and high-quality vinyl wrap kits, including camo, graphic, carbon fiber, and high gloss options, Monster Image offers customization and protection for your vehicle. Choose Monster Image for a long-lasting, personalized, and high-gloss finish.
Conclusion
In conclusion, Monster Image offers top-quality vinyl wraps for Jeep Wrangler that are unmatched in terms of uniqueness, versatility, and installation expertise. The use of 3M vinyl material ensures durability and a flawless finish. With a wide range of color options and the ability to customize, you can create a truly unique look for your Jeep. The nationwide coverage of certified installers ensures that you can get professional installation no matter where you are. Whether you're in Orange County or any other state, Monster Image is dedicated to serving customers across all 50 states. When it comes to vinyl wraps for Jeep Wrangler, choose Monster Image for exceptional quality and service.
Monster Image is ready to leave your competition in the dust with a bubble free install, custom designed, and 3M guaranteed wrap. Our facility in Huntington Beach serves Southern California and major cities from Long Beach, Irvine, Ontario, Riverside, Chico, Rancho Cucamonga. Contact us today for a custom wrap quote!