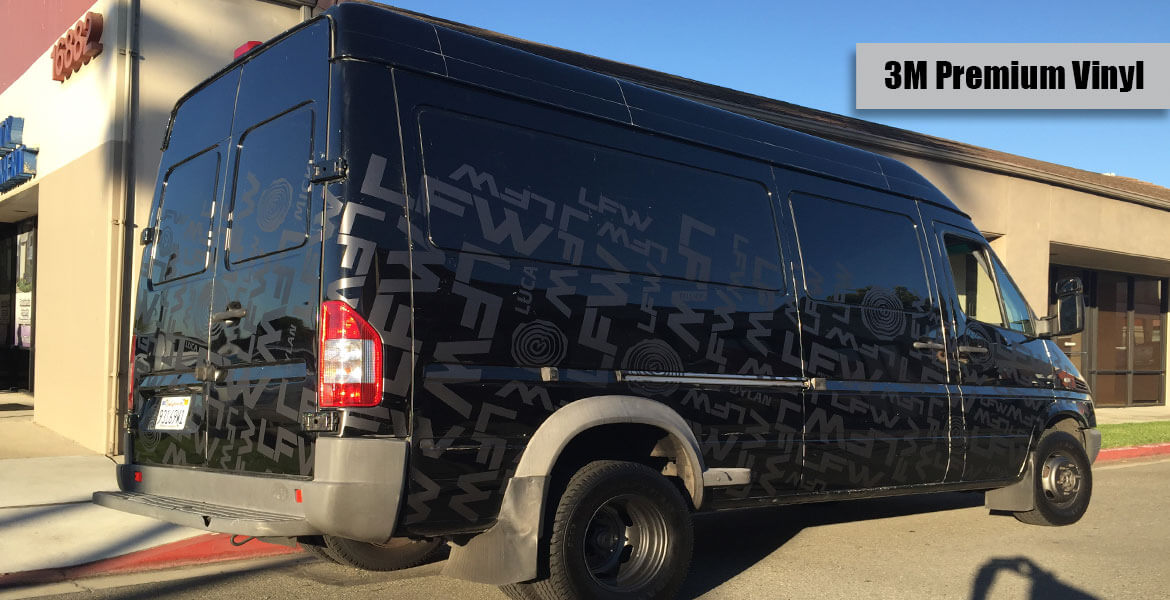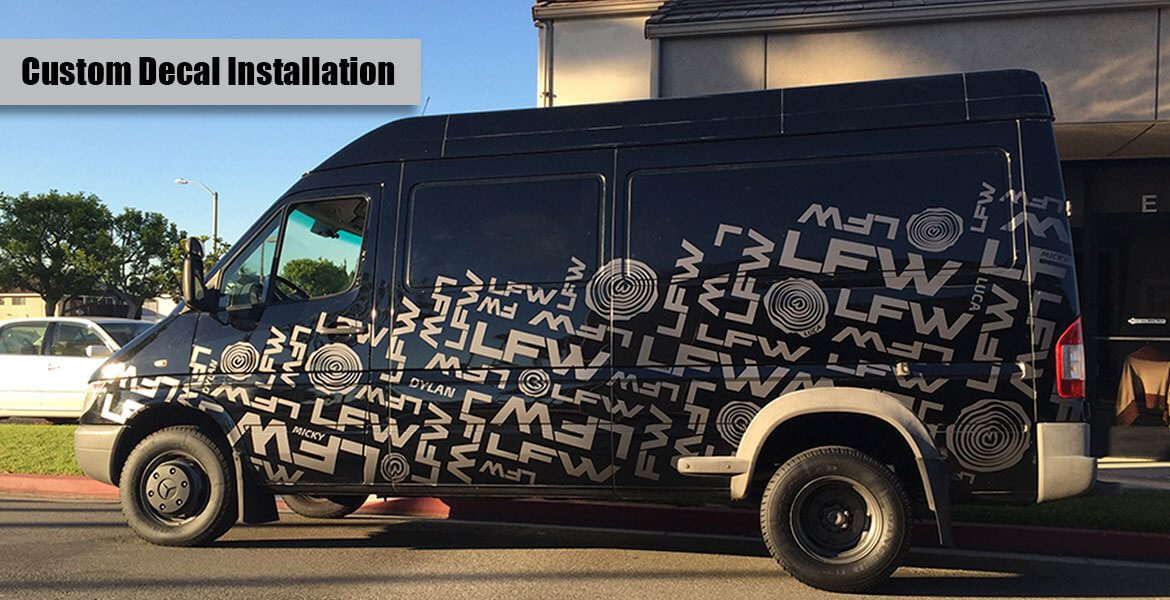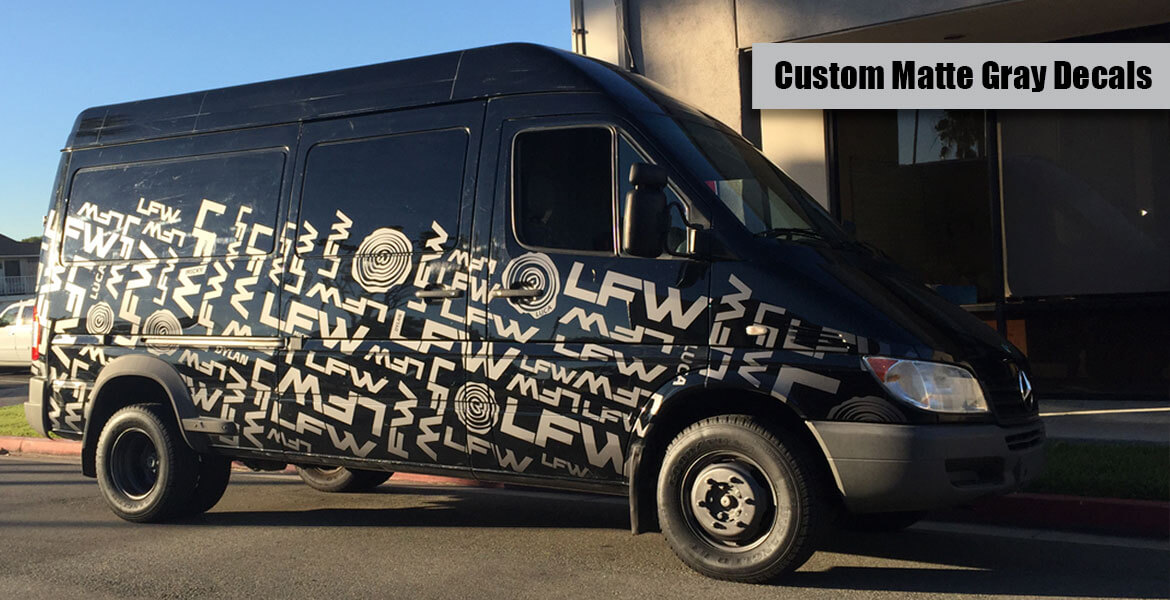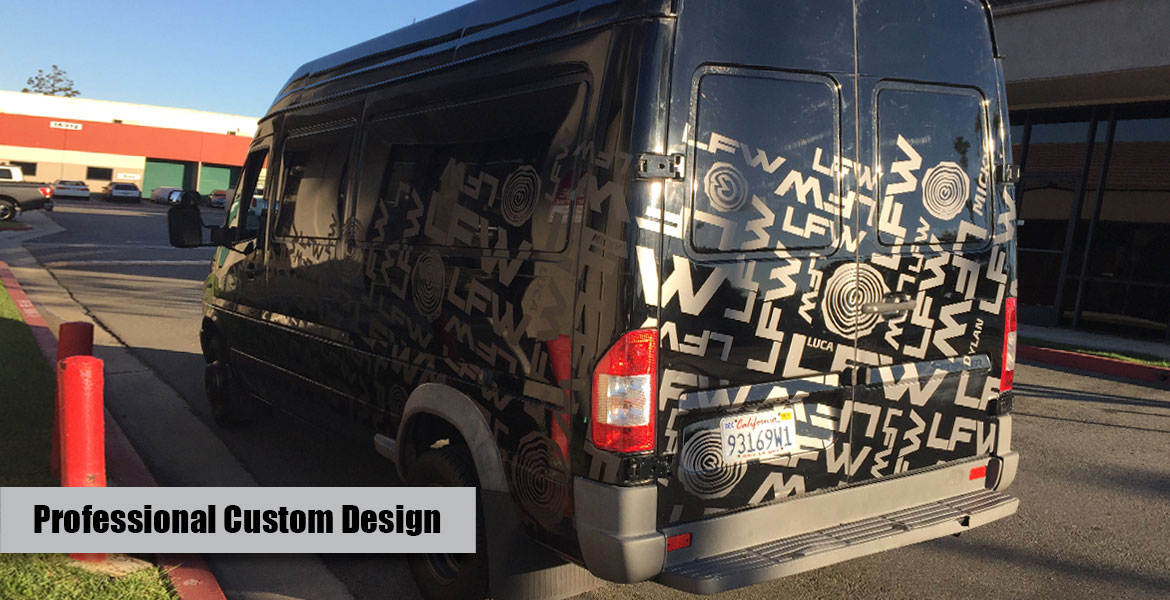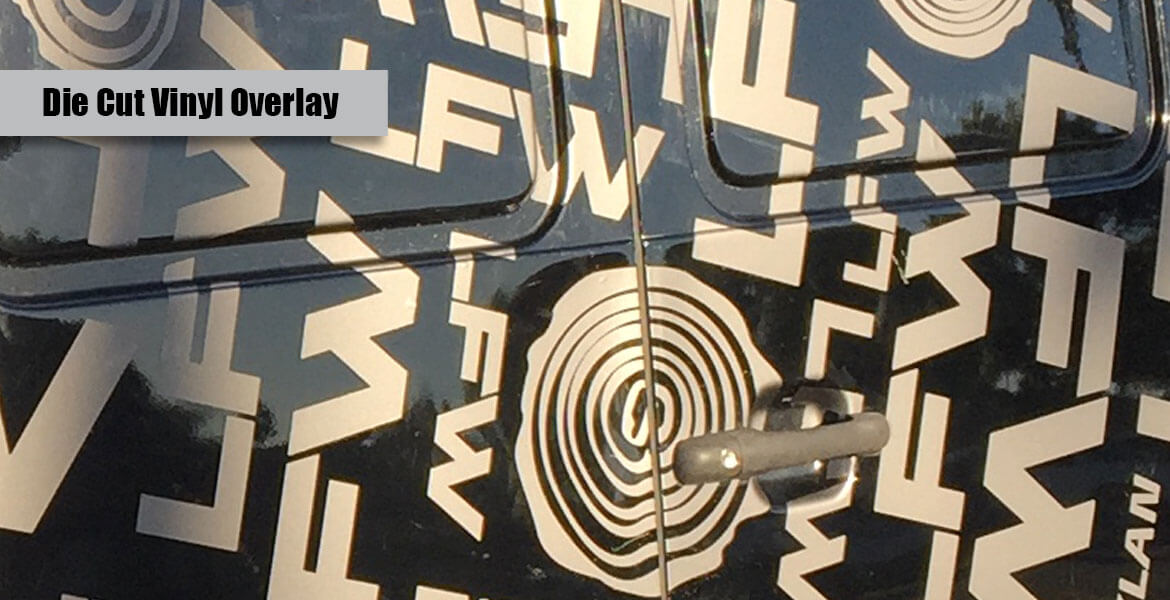 Monster Image designed and installed this partial vehicle wrap using 3M 1080 dark grey matte lettering as an alternative method of changing part of this Mercedes Sprinter's current color scheme.
---
Luigi's Fine Woodworking in Orange County, CA now has a custom vehicle that advertises their business logo, yet has a muted appeal so it can be used for personal use as well. Many people use matte vinyl to create a unique look for their prized possession and to make their vehicle stand out. Many more colors and finishes are available, such as matte black, chrome and metallic carbon fiber!
We can do just parts of your vehicle as well. Roofs, hoods and bumpers can all be done as graphics or solid colors/patterns. Matte black, chrome or carbon fiber are very popular finishes! Our unique wrap finishes are meant to accent your vehicle in ways that paint finishes cannot do. A well-designed wrap can establish your company's brand for less money than any other advertising medium.
Monster Image has been supplying vinyl cut sports car decals, semi-truck decal kits and more to our customers in Orange County, Los Angeles, and all across North America for over 10 years.