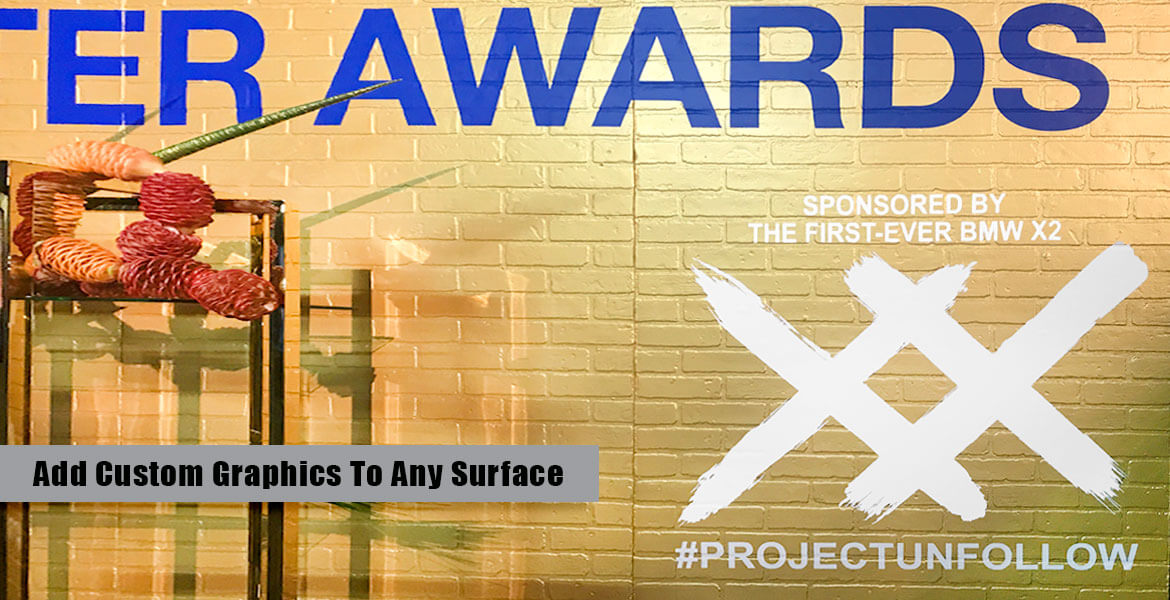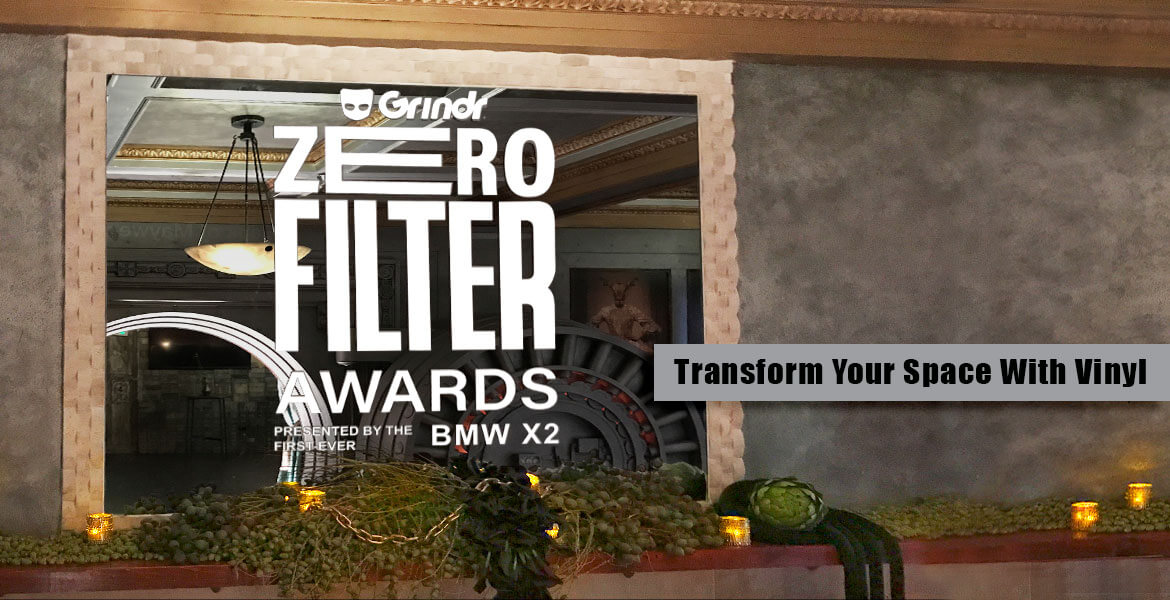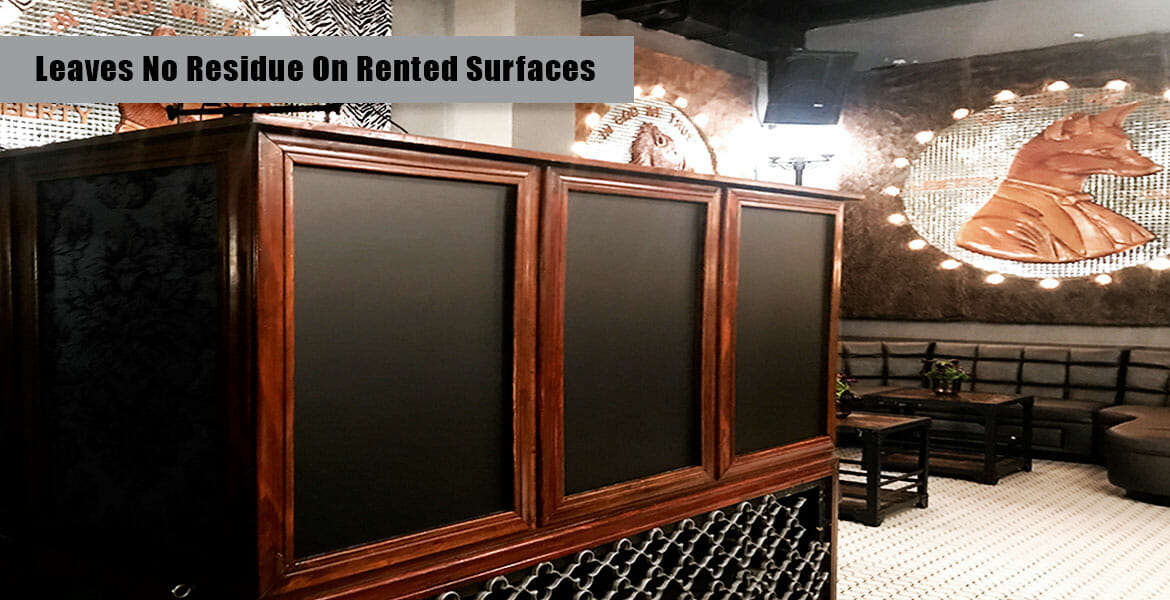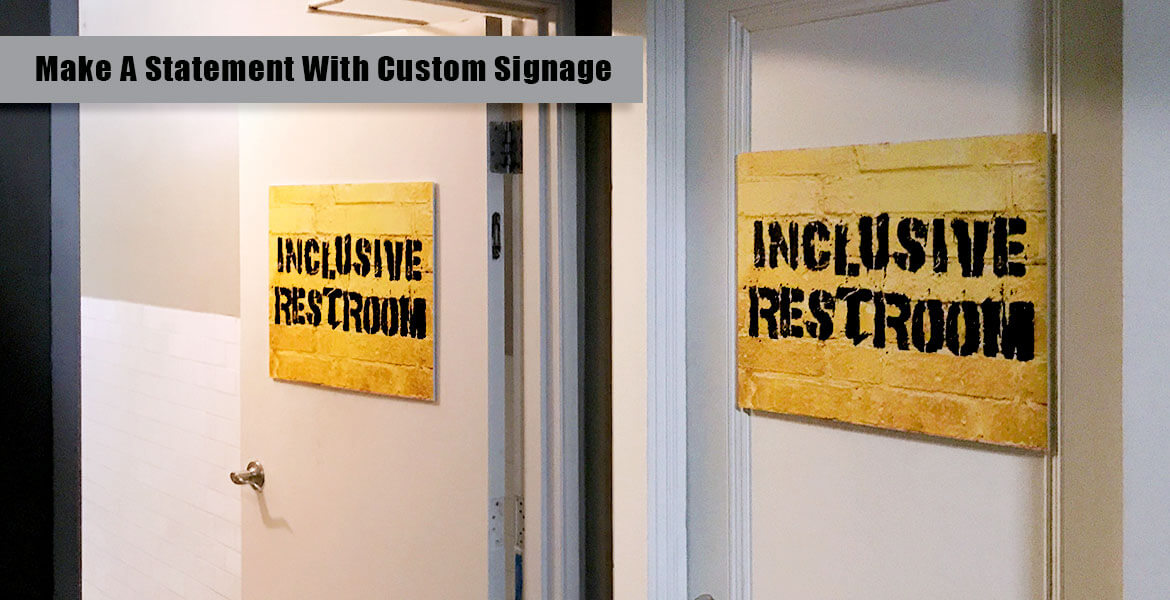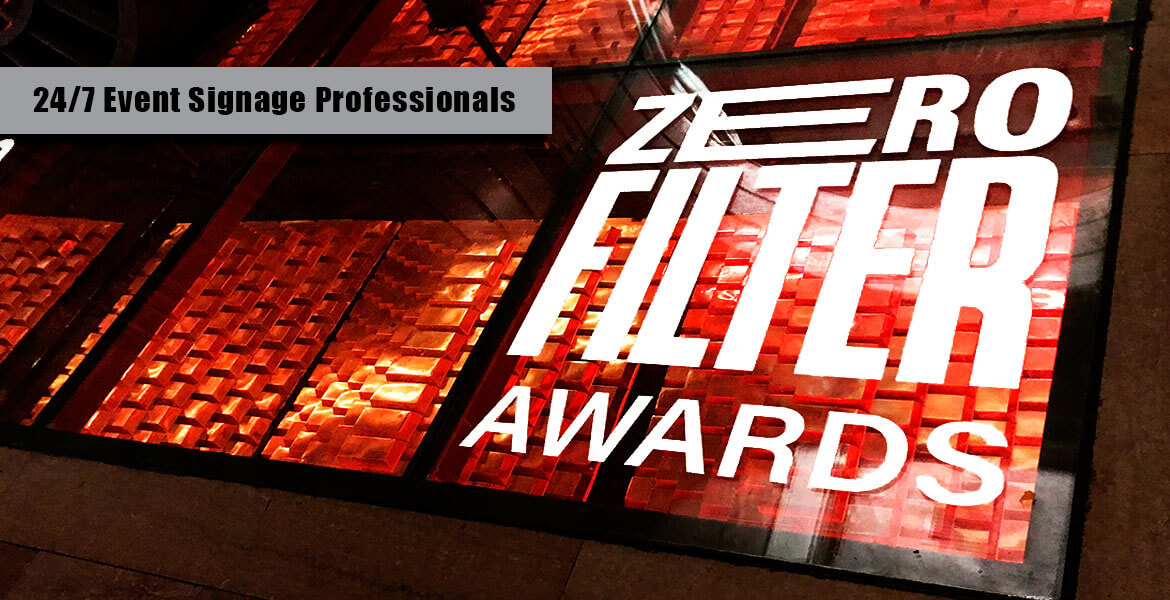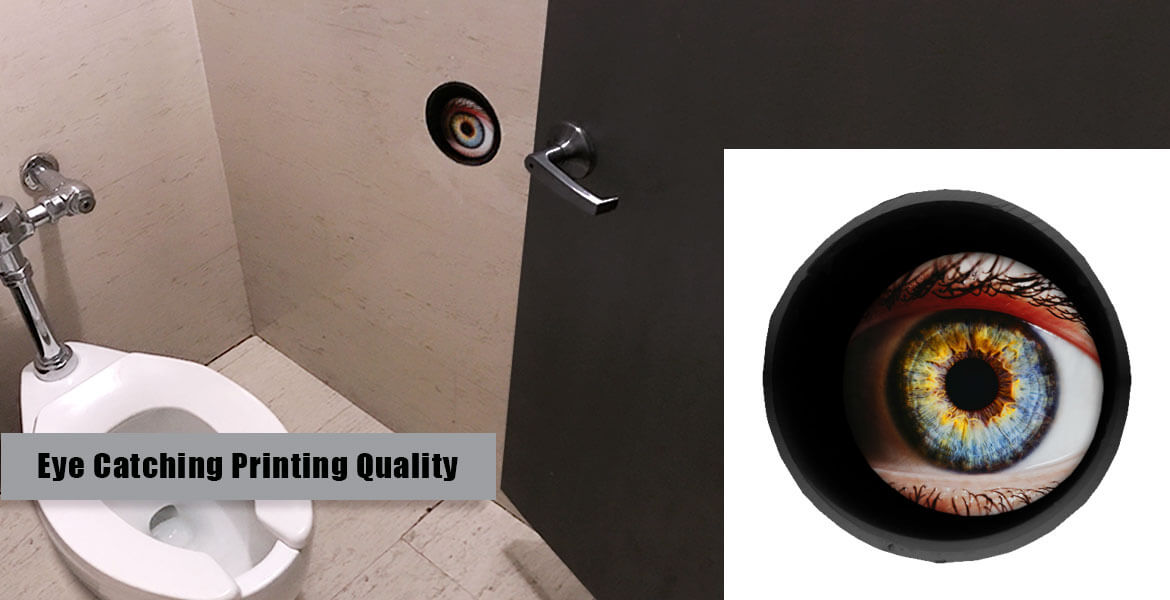 When Gina Wade Creative throws a party, the results are always incredible.
---
The 2018 Zero Filter Awards were no exception. Gina Wade is an iconic event planner, and she knows she could depend on Monster Image to produce multiple, striking vinyl graphics in record time for the event. Special event graphics add that extra detail that makes any event extraordinary.
Monster Image goes the extra mile to transform venues into a cool environment that delivers powerful branding for both sponsors and promoters. The team at Monster Image has the proper materials, the required equipment and has the trained crew for any size event. This event had unique graphics, from die cut eyeballs, temporary signage, to cover-up / decorative vinyl's. Grindr and BMW X2 didn't have to worry about their graphics getting messed up by foot traffic.
Our small and large format vinyl graphics are laminated and durable for the life of the event and are removable so they don't damage any surfaces. Our vinyl graphics are also weather resistant and can be applied at both indoor and outdoor event spaces.
Monster Image offers a full service of design, print and installation. We are available 24 hours a day, 7 days a week. Monster Image from start to finish can provide site assessments, conceptual design for mock ups, high resolution printing, professional installation and removal after the event. There is no substitute to the impact made with special event signage, floor branding, and event décor.
Check out the Monster Image vinyl graphics, the exclusive ZFA performances, their special guests, and snatched wigs at INTOMORE.
Are you planning a special event? Monster Image wants to create your dream event with your unique vinyl floor wrap, floor branding, personalized floor clings, vinyl decals, and custom vinyl wrap printing service. Contact us today!