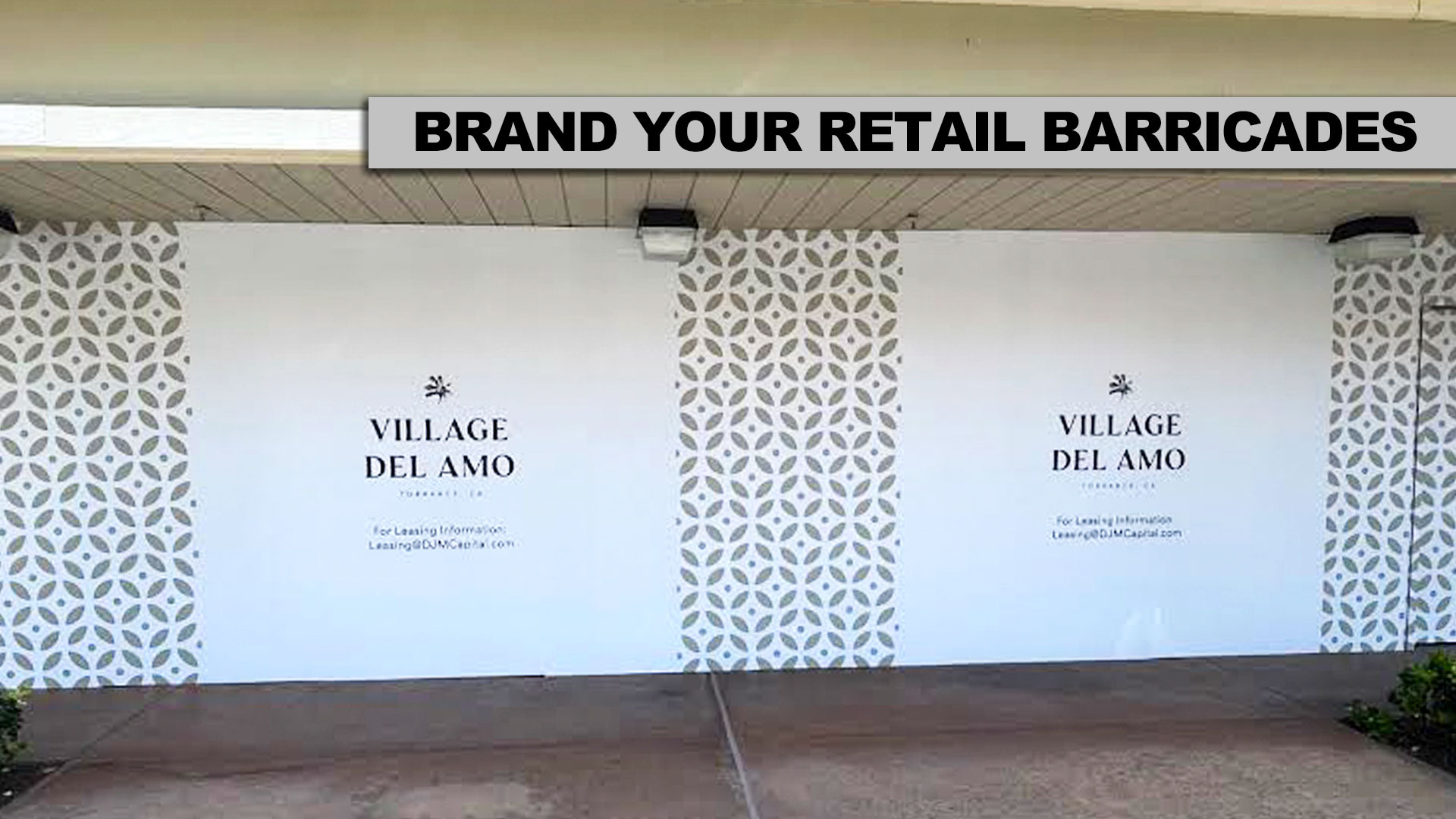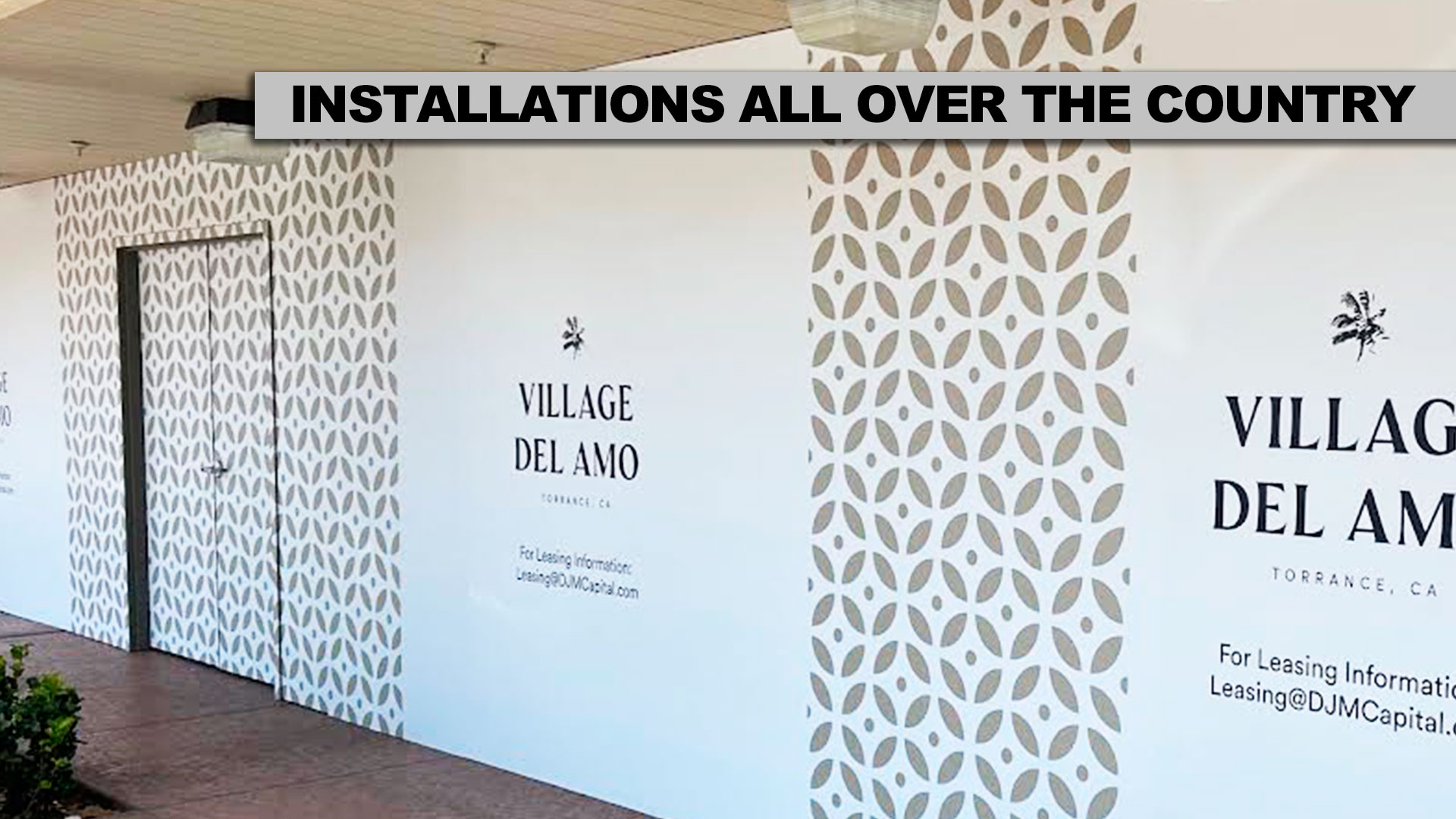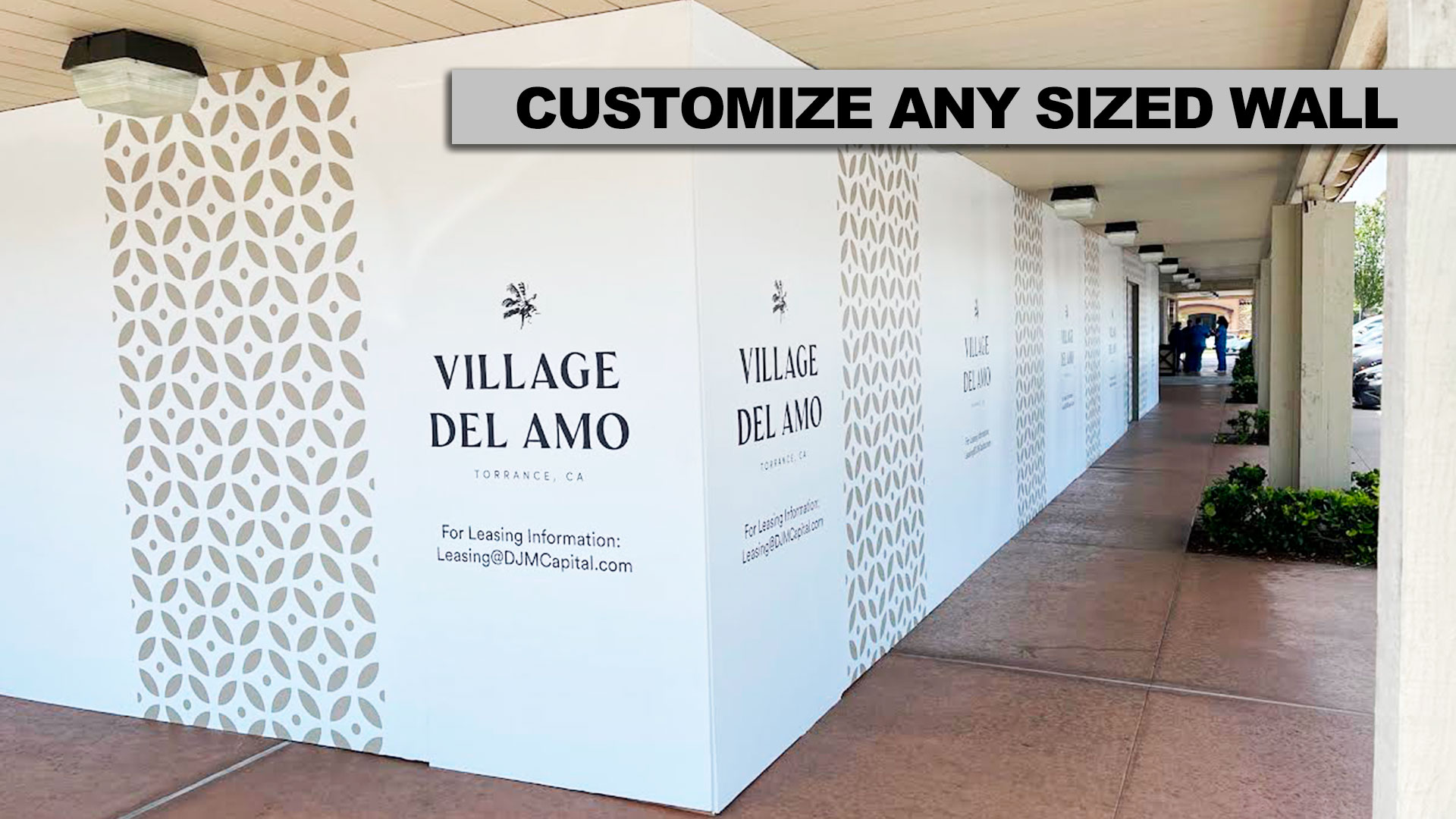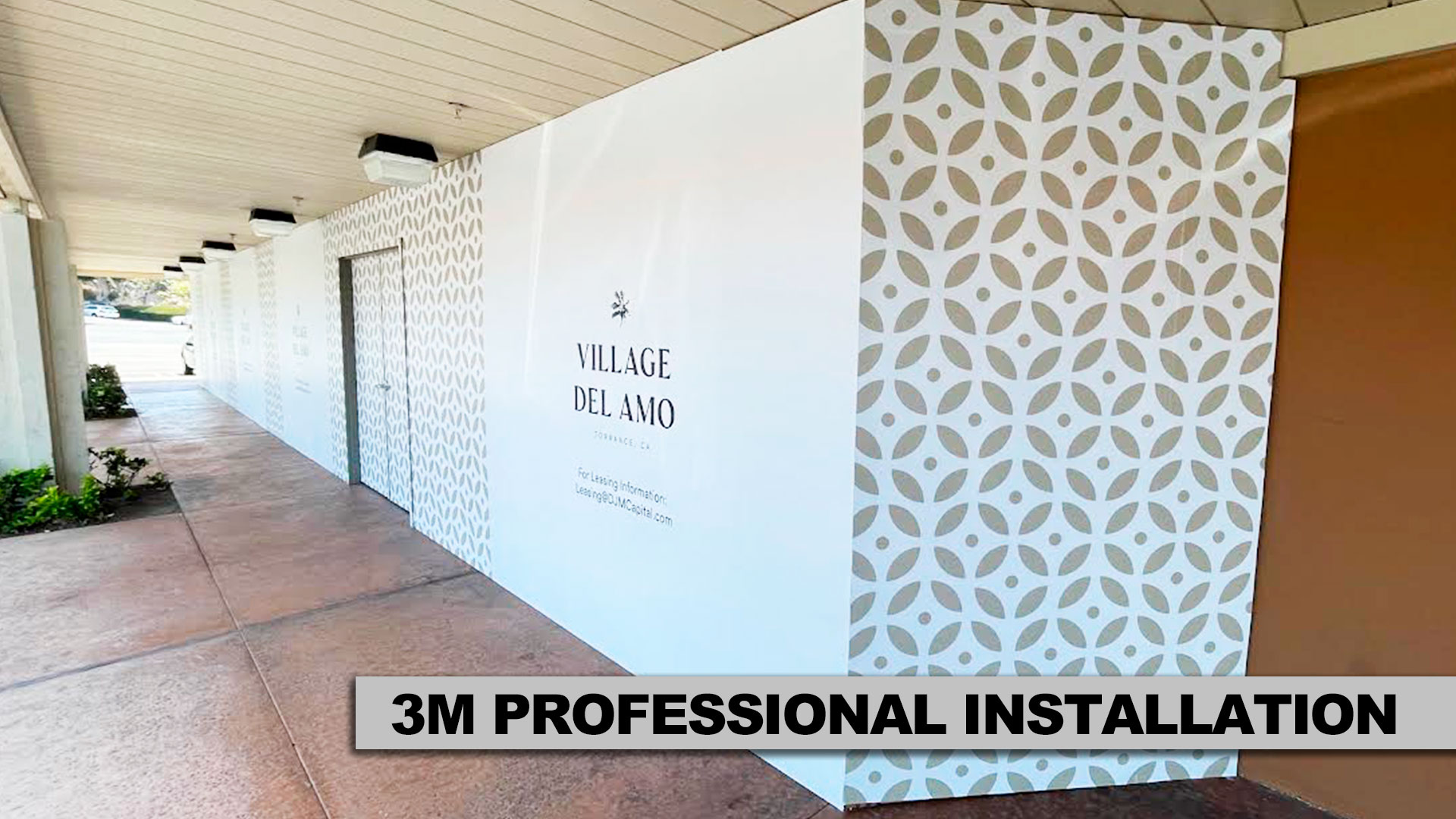 By producing high quality retail barricade graphic designs and installations, any space can be transformed.
---
Indoor or outdoor Barricade walls are an affordable way to increase your company's brand exposure. They'll turn any empty or bare area into a productive advertising space for your business. Monster Image of Orange County, printed and installed this shopping mall barricade for Village Del Amo in Torrance, California.
Retail Barricade Walls let customers know in advance you're opening a new store. Construction Site Barricades display your brand image for advertising and marketing purposes. While retail barricade graphics are mostly temporary, they can form a large part of how your company is perceived by your audience. It's important to get it right. Monster Image prints your barricade graphics in-house.
Using the latest high-tech printers, all retail barricades are finished to the highest standards. The in-house production team handles your graphics, design and installation from concept to completion. Monster Image is your single source for mall, construction and retail barricade graphic prints nationwide. Contact us today at 714-596-7465 for a quote! https://monsterimg.com/wall-graphics/