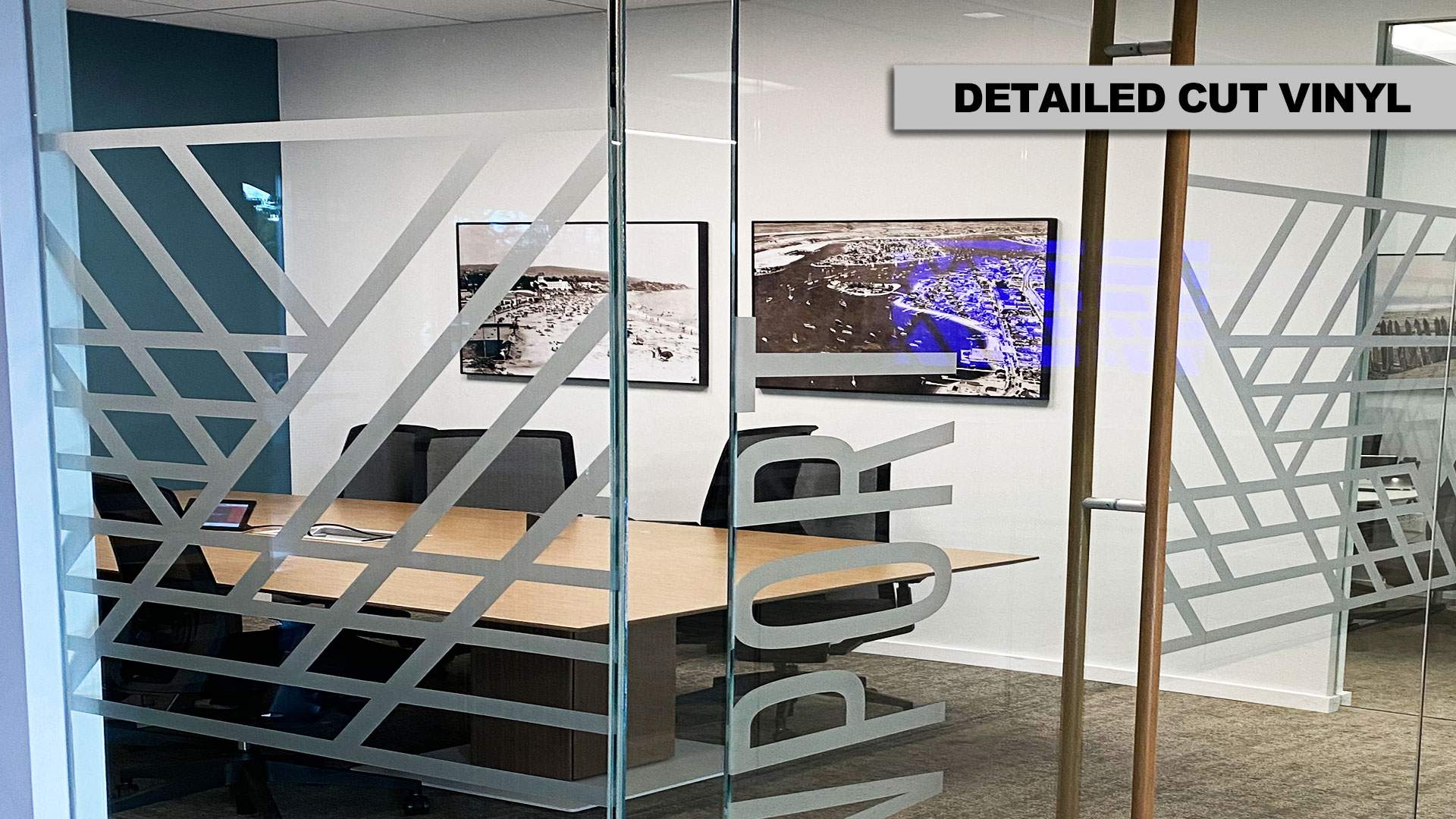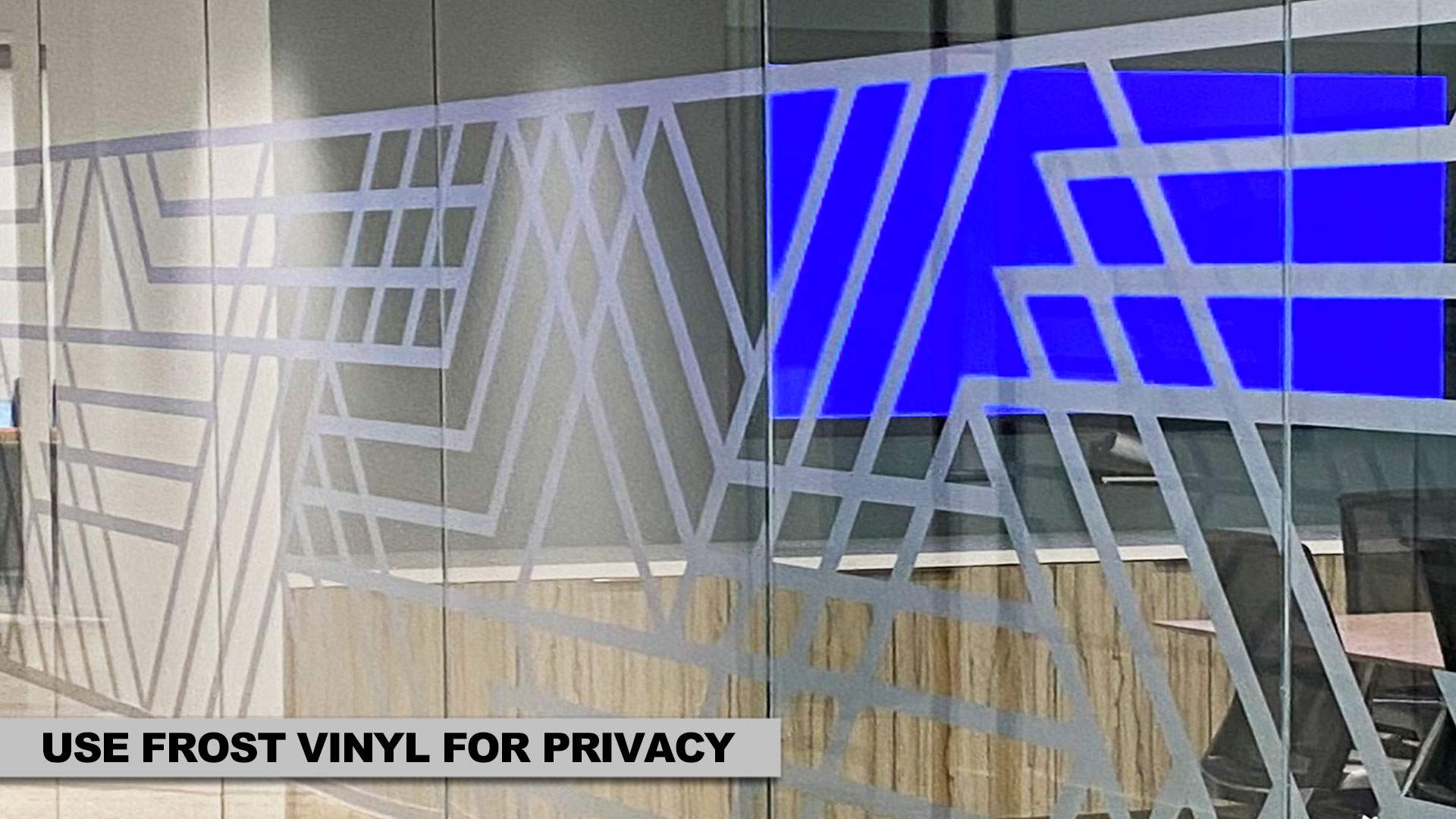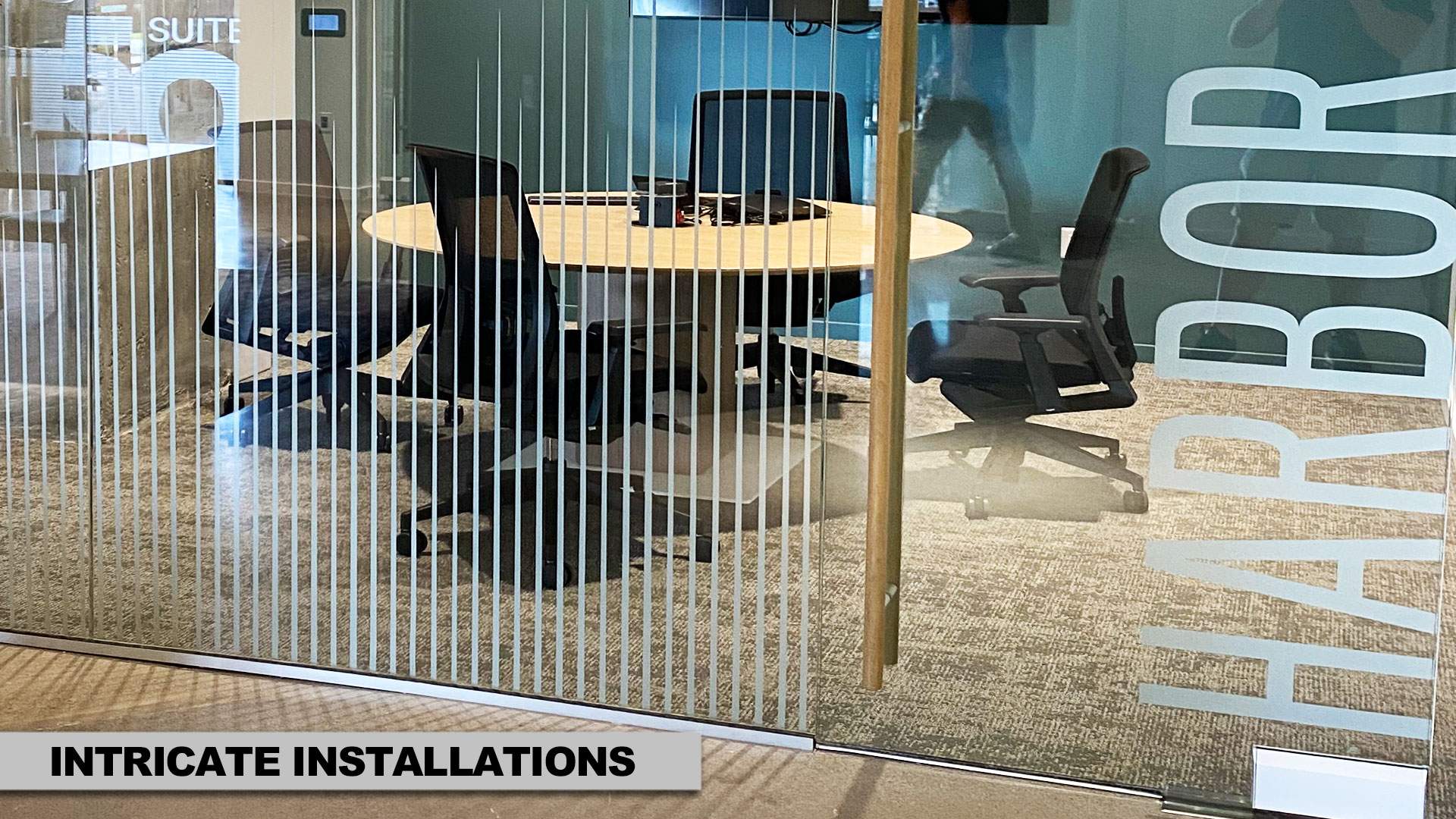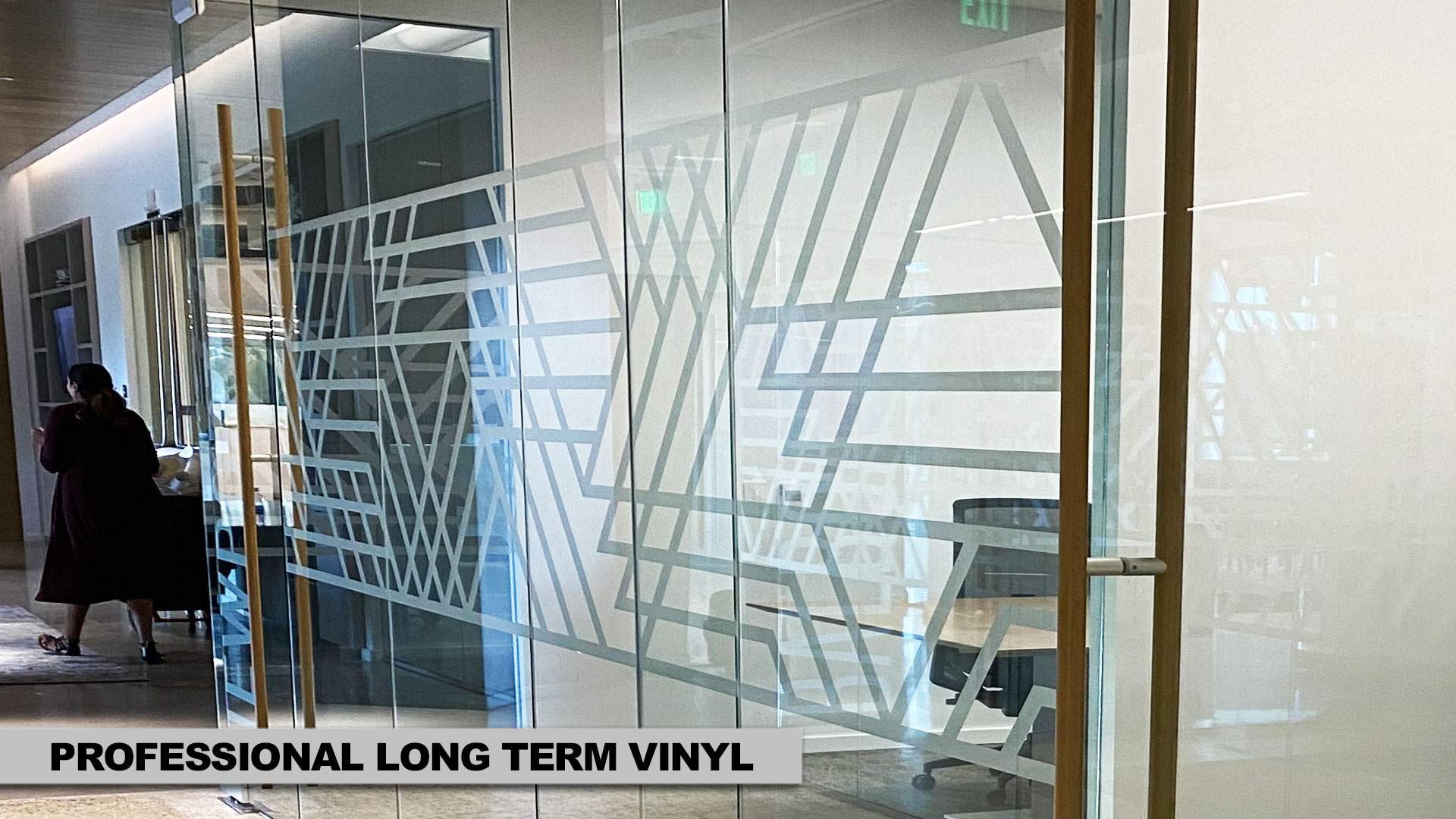 Do you need privacy in your office?
---
Elegant, professional, creative, and original. What more can you say about professional frosted vinyl for windows? Monster Image produced and installed these amazing office frosted vinyl graphics for Newmark Knight Frank in Irvine, CA. Custom frosted window decals such as these, are a great way to give your space personality. Die cut frosted window vinyl is a unique way to show your logo in a subtle but custom manner, that always looks great. Frosted vinyl looks like etched glass, but it is a vinyl product that is much more cost effective and removable when it's time to change.
At Monster Image in Orange County, Ca, we can create die cut vinyl designs that are any size. This material is ideal for conference rooms to add privacy to your meeting, but also allows light to come in and some visibility to the adjoining offices. Die cut professional frosted vinyl for windows is a clean way to make your logo appear just right for your corporate headquarters. Simple yet always eye catching, die cut frosted vinyl is great for any office or showroom. In addition to die cut logos, frosted window vinyl can be cut into any pattern or complex design and deliver a creative look to your windows. Whether it is textures, shapes, design or simple stripes, frosted window vinyl is always a hit.
Whether you want the frosted glass appearance for privacy in a medical office or a retail store, the team at Monster Image can provide you with an affordable solution to increase your privacy. Our custom vinyl cutting team is ready to help you with your large format project from start to finish. Stop by our office in Fountain Valley, California or give us a call at (714) 596-7465 to get started!
---