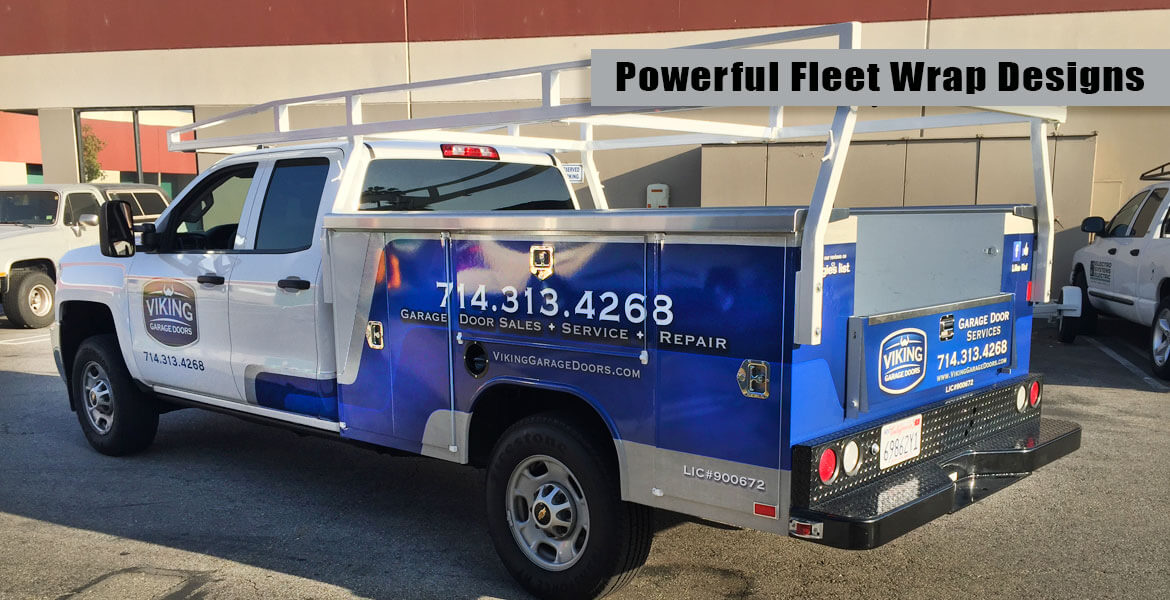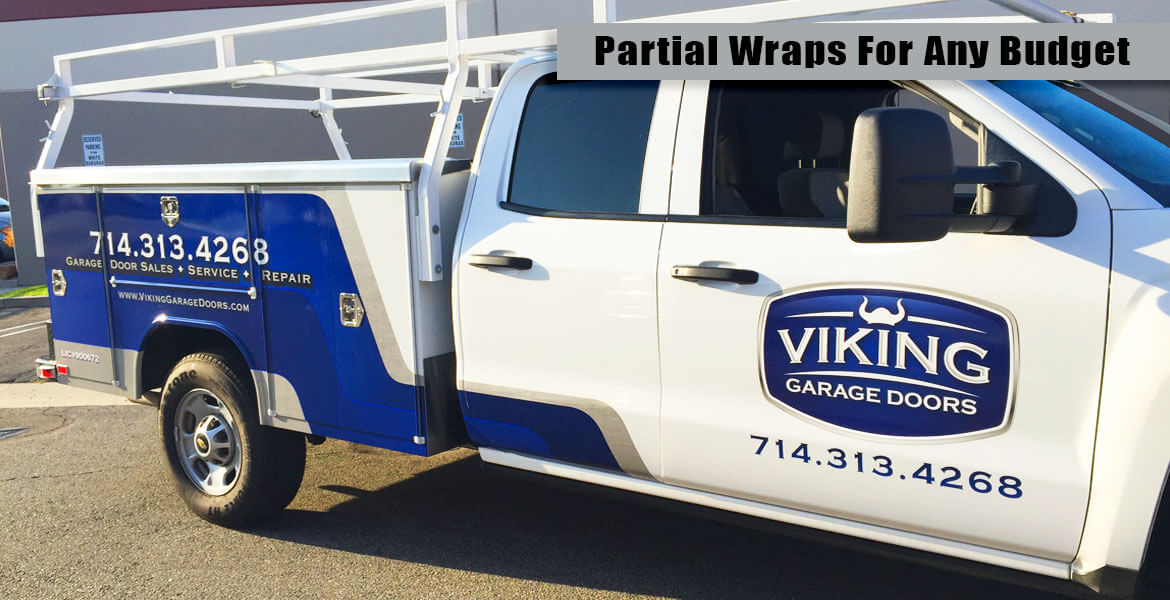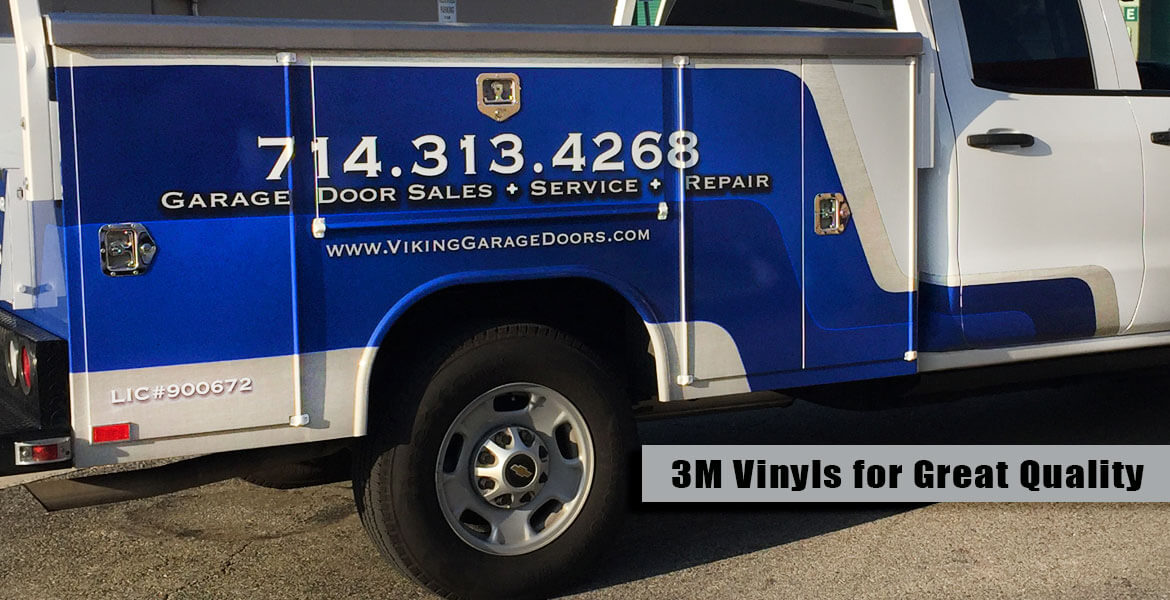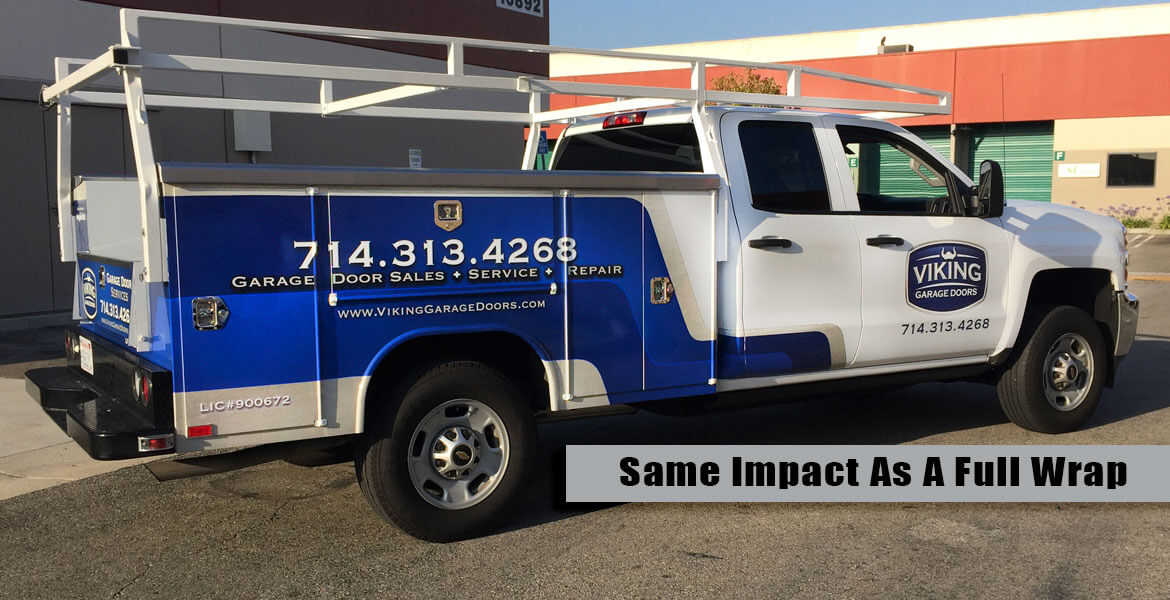 Business is mobile… advertising is everywhere!
---
Partial truck wraps are a great cost saving alternative to a full wrap. Graphics are applied to specific areas on your vehicle. Combined with cut vinyl it can produce tremendous results at lower budget. Monster Image of Orange County, CA created this custom Chevy Silverado 2500 wrap for Viking Garage Doors.
Partial vehicle wraps are a great way to have a huge impact out on the streets. Studies have shown that vehicles driving around with just there name on the windows go completely unnoticed. Partial wraps can be done in such a way that it looks like a full coverage wrap.
Our skilled designers have a great talent in incorporating corporate colors and transitions to maximize the impact a partial wrap can make! Our first step is a client consultation where we review the clients' current marketing styles and what they are looking to highlight.
Get a quote today!