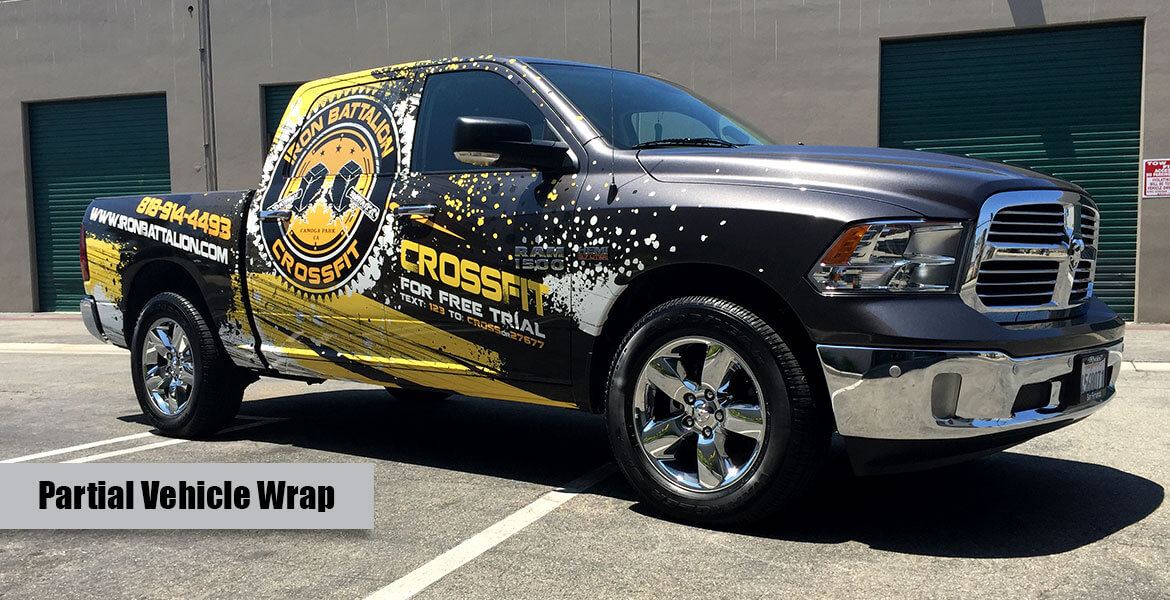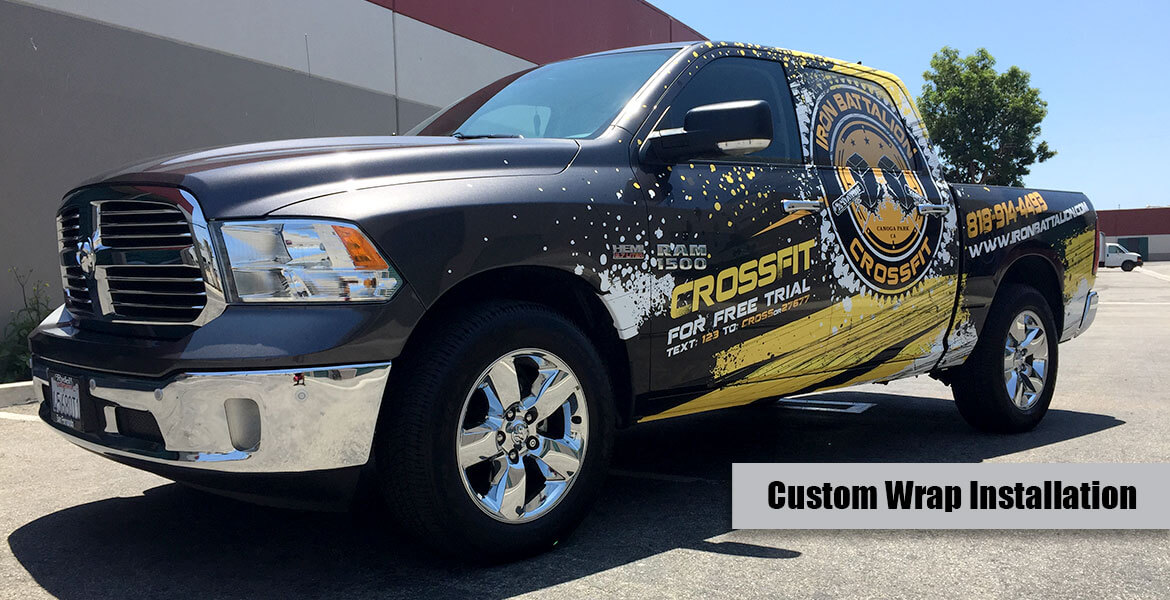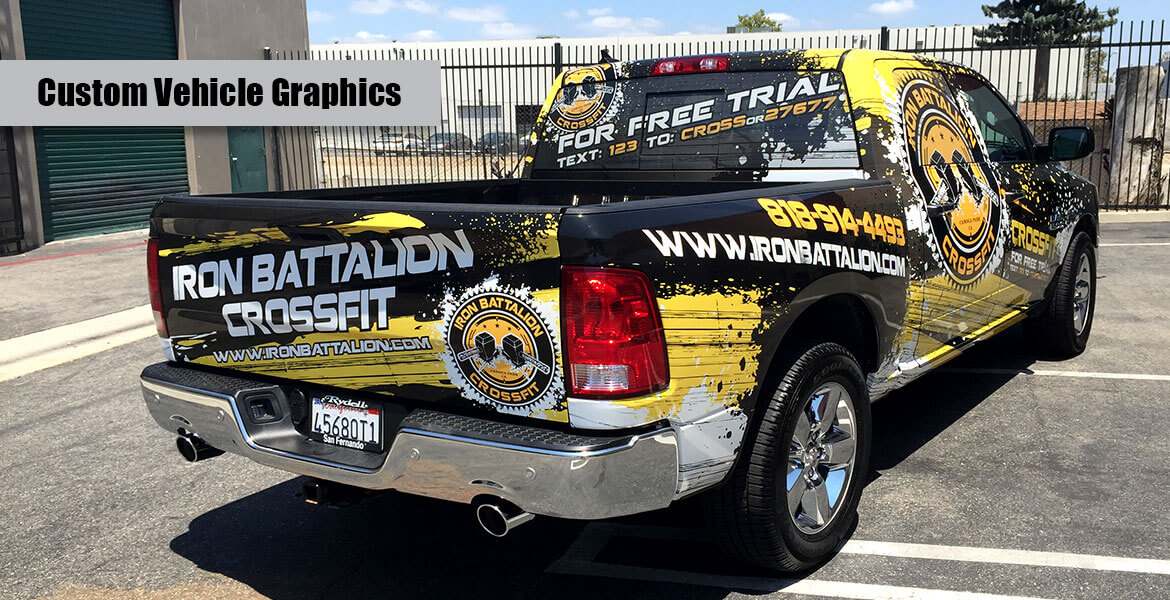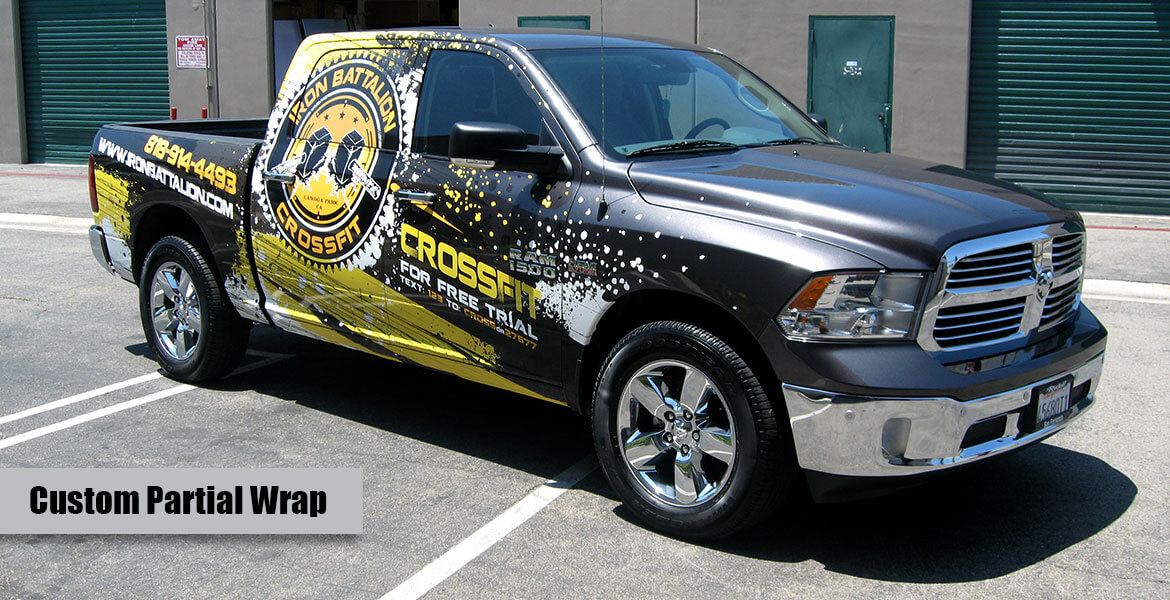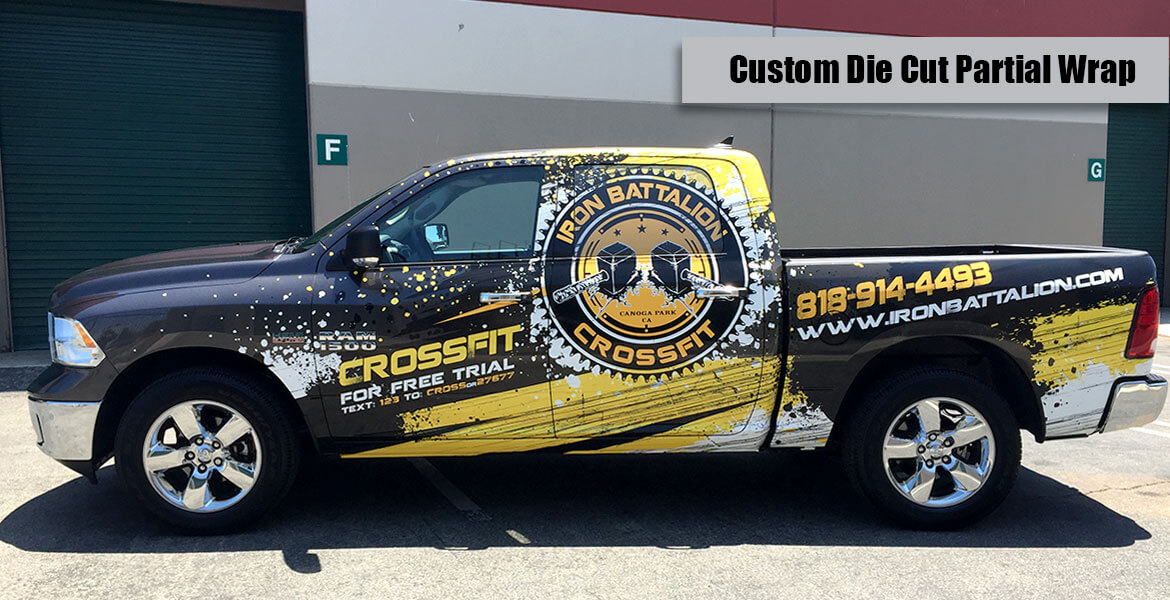 Masterpieces are not just created on canvases.
---
Nowadays, many companies are creating works of art on the exteriors of buses, cars, trucks, vans, and other types of vehicles. And why not? Car Graphics transform vehicles into mobile advertisements. Your design will be seen by thousands of people on a daily basis, and help increase revenue and brand visibility.
A partial car wrap generally refers to graphics that cover only a portion of the car, and can often give the impression that the vehicle is completely wrapped. The advantage of a partial wrap is that they are budget friendly. The drawback is that most partial wraps are thrown together to save money, and often times quality and creativity are lost in the process.
Not at Monster Image. Our talented design team in conjunction with our state of the art printer, produce partial wraps that will turn as many heads as a fully covered vehicle. Monster Image produced and installed this lively and vibrant partial truck wrap for Iron Battalion Crossfit of Canoga Park, Ca.
These truck graphics definitely have the look, feel and effectiveness of a full wrap. The design is also spot on with brand's identity. Contact us for a quote today!
Monster Image has been supplying vinyl cut sports car decals, semi-truck decal kits and more to our customers in Orange County, Los Angeles, and all across North America for over 10 years.