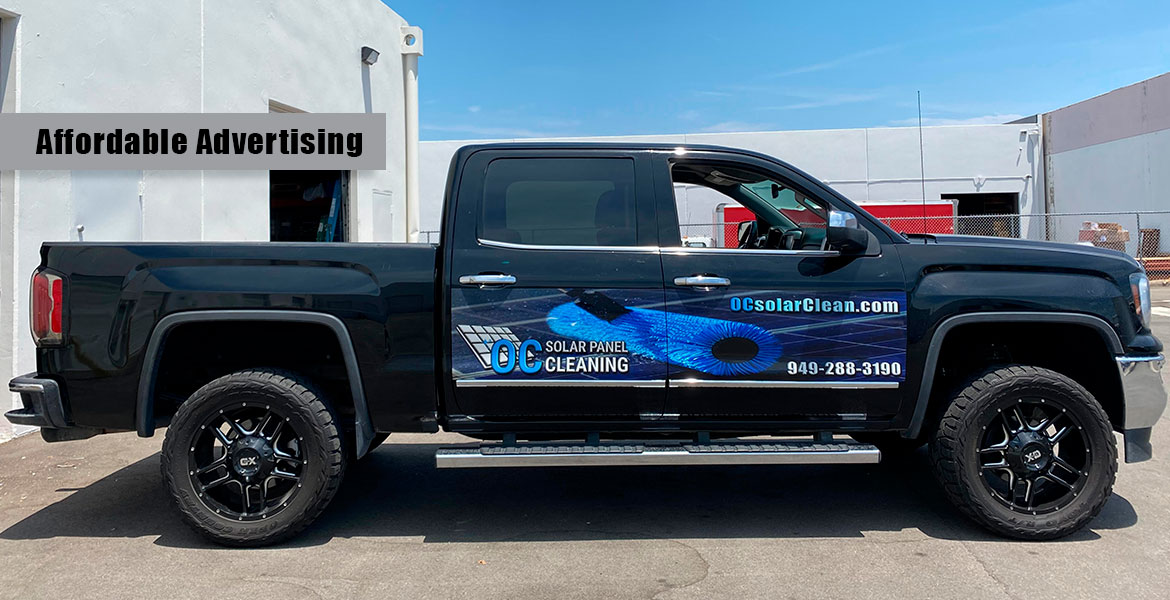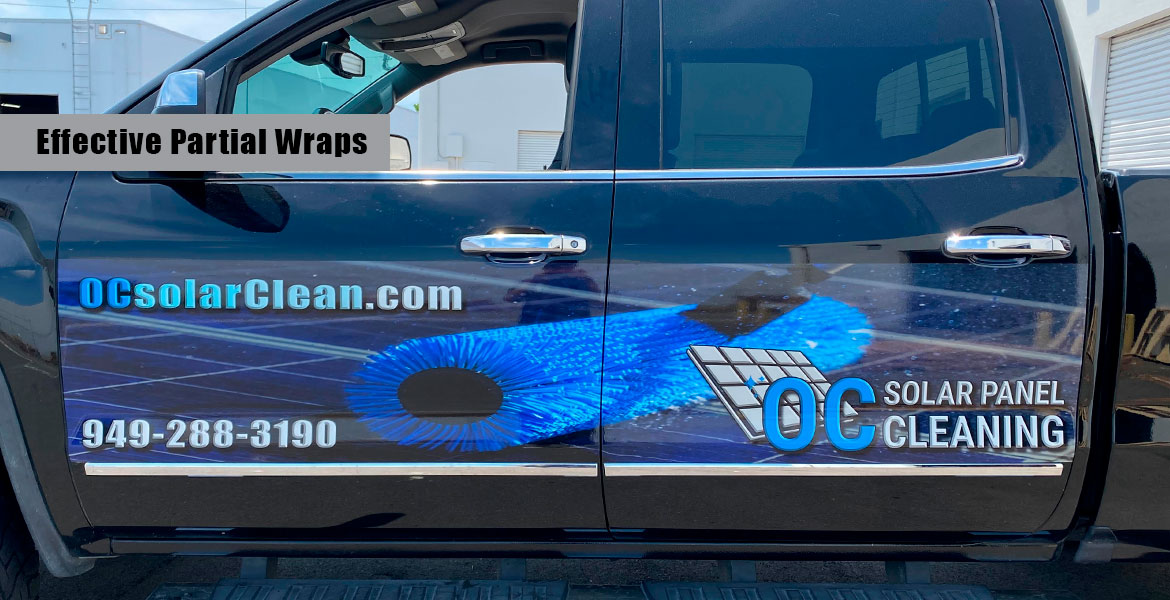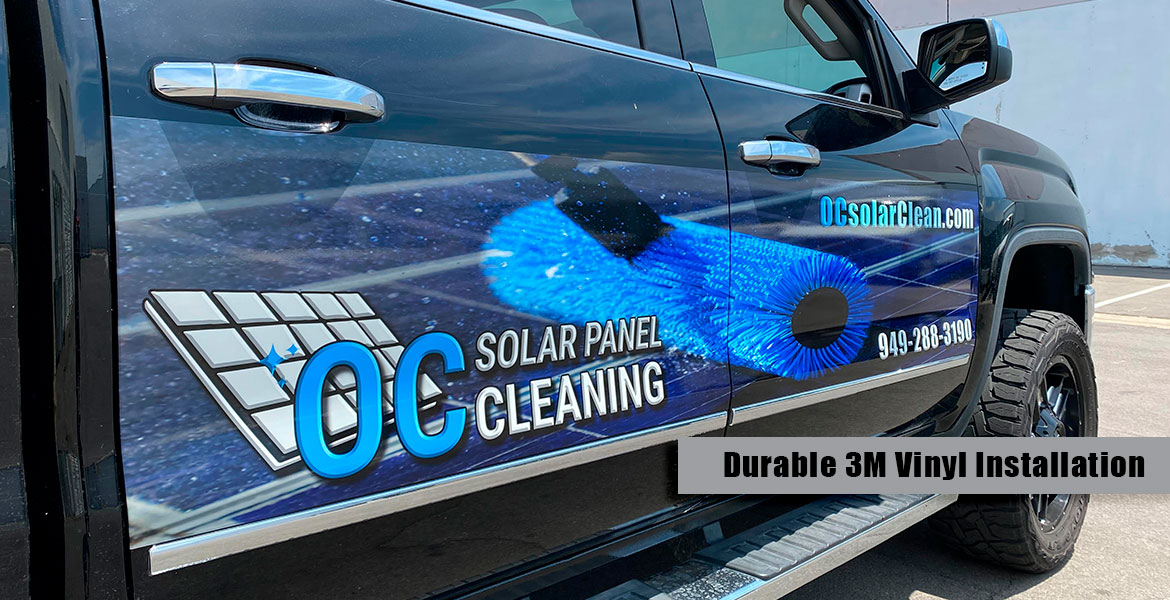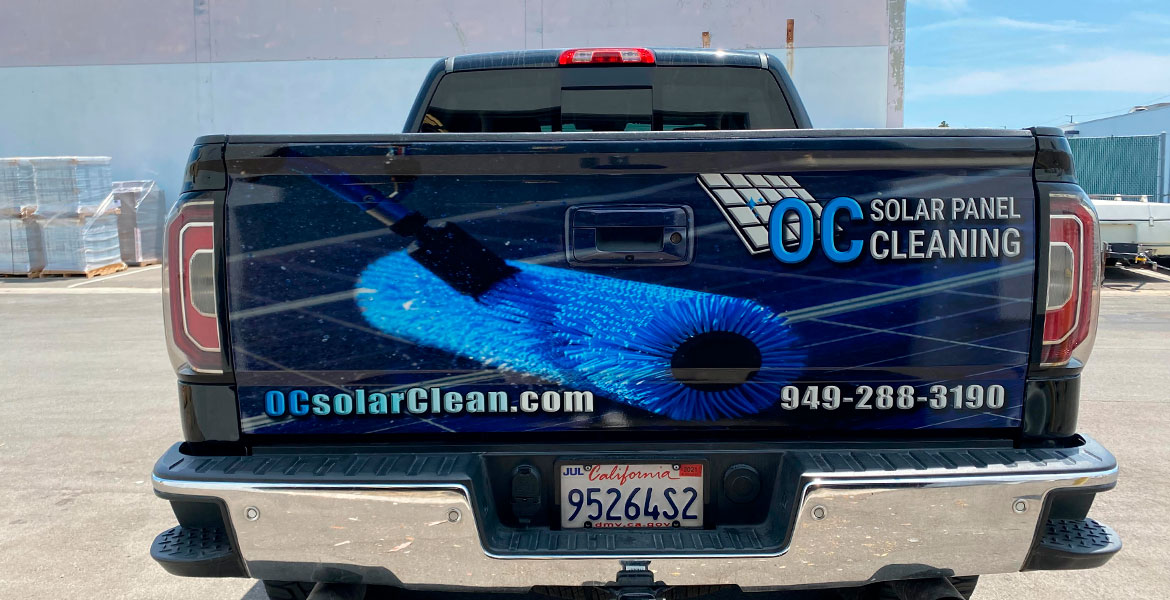 If you've driven down the highway or even down a backroad in your neighborhood and have seen a car with an advertisement or logo on the side panels, you've probably seen a vehicle wrap.
---
These vinyl car wraps are used as an advertising method on cars, boats, trains, trucks, motorcycles and other vehicles. They're mobile billboards that bring the message down to the driver's level. They also reach an unlimited amount of potential customers. Monster Image recently created this partial vehicle wrap for OC Solar Panel Cleaning in Huntington Beach, CA. Here you can see a great example of how minimal coverage can help create maximum advertising potential for your business.

A vehicle wrap helps give the impression that your company is well-established and professional. It can be hard sometimes to grab the attention of customers who prefer to hire larger, more established businesses. With a wrap running around town, many potential customers will think you have a larger fleet of vehicles. Partial vehicle wraps can also give the illusion of a full vehicle wrap at an affordable price. When it comes to a less-than-full car wrap, Monster Image offers the best the industry has to offer. Our partial wraps can cover between 25% and 75% of your vehicle, while delivering a great impact through exceptional designs.
Our team uses the same quality materials that we use on full wraps to produce partial wraps. Coverage can be placed anywhere on the vehicle. Partial wraps can also include window graphics – solid vinyl or perforated vinyl – to complete the look. If you're looking for a full or partial vehicle wrap Monster Image can help. We also have in-house designers that can bring your vision to life. Monster Image is located in Orange County but has installers nationwide. Give us a call today at 714-596-7465 for a free quote.