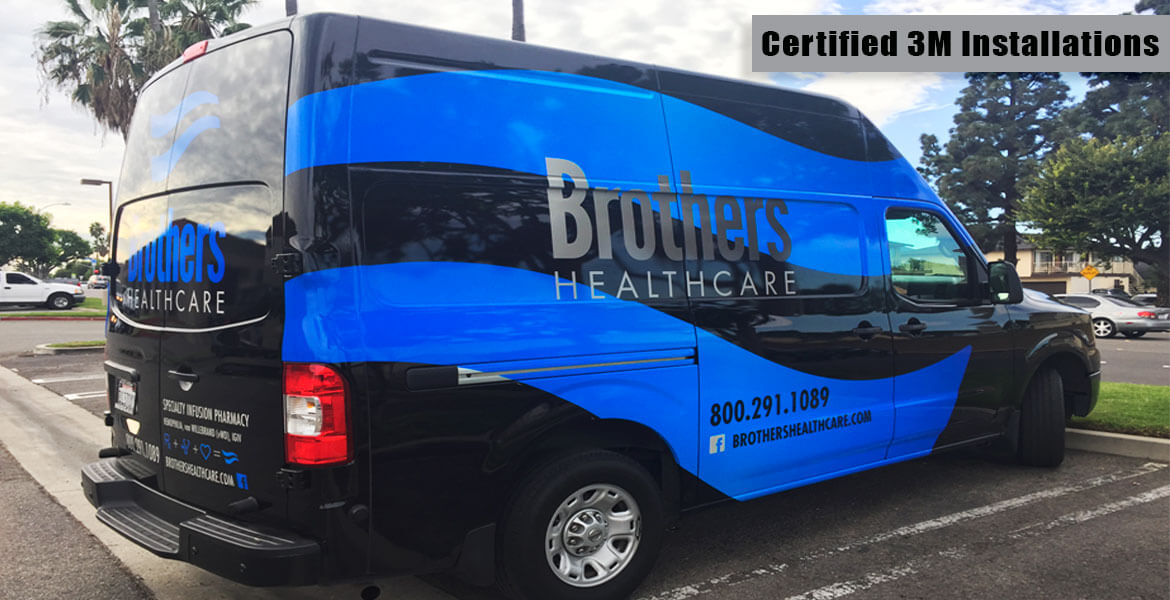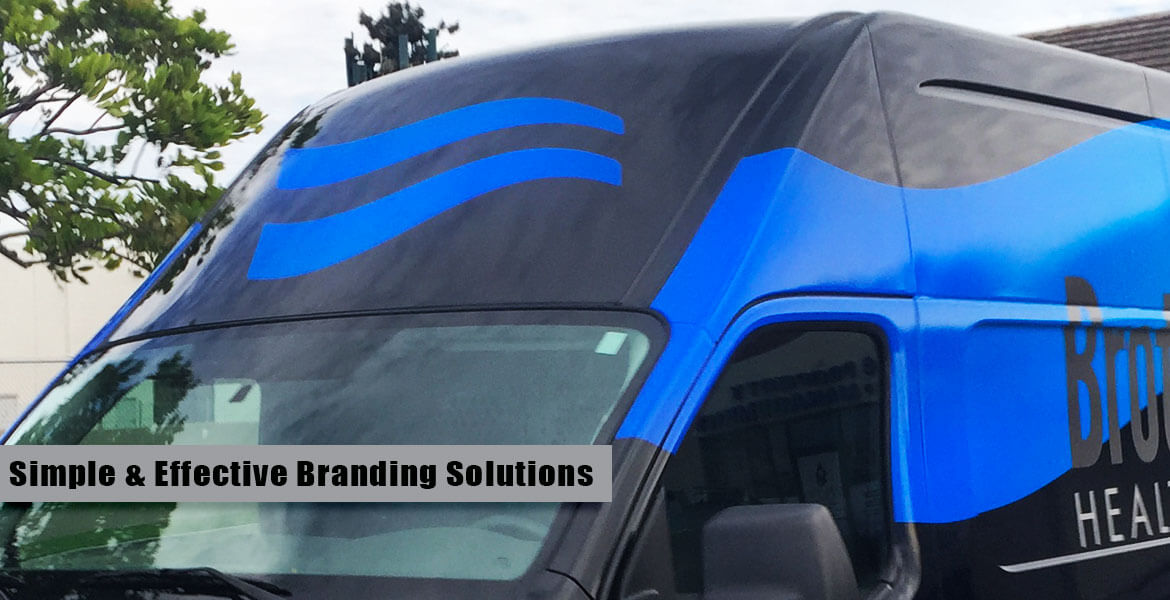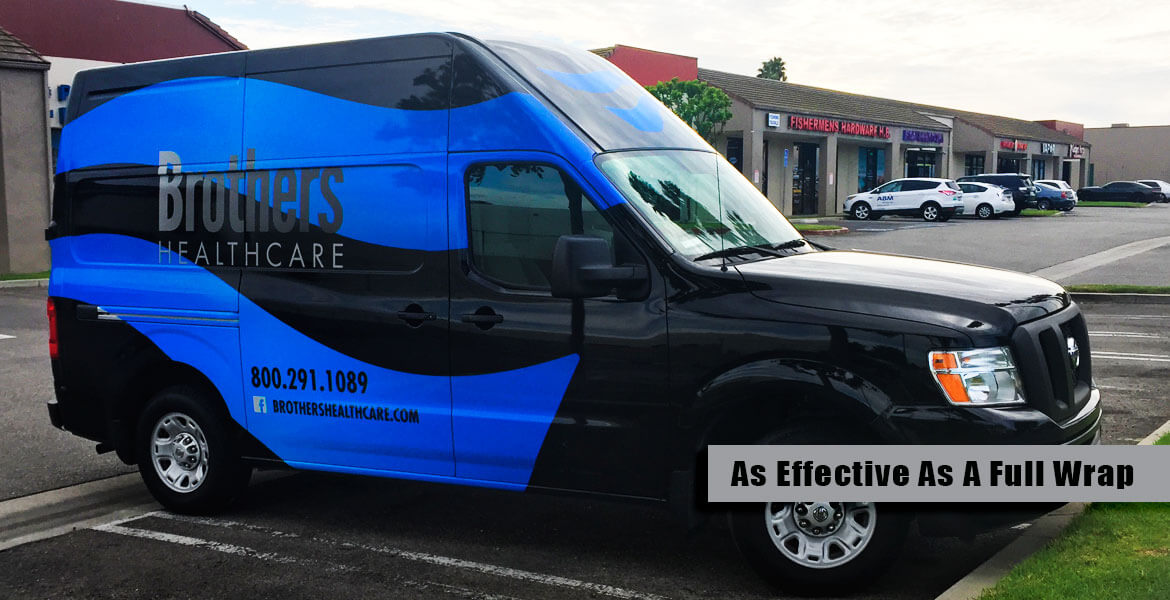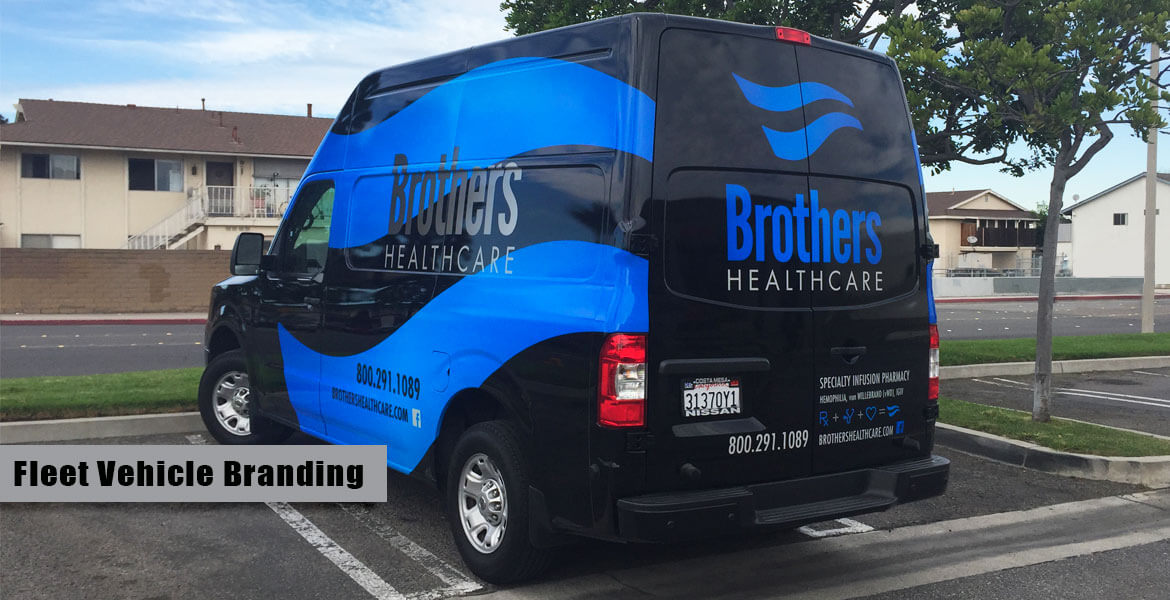 Whether you run a fleet truck operation or you are an independent truck driver, you will want to advertise your business by using vinyl vehicle decals.
---
Studies show that a typical company van on the road making day to day deliveries and service calls will result in over 16 million visual impressions on a yearly basis. Advertising on the side of your van is by far one of the most cost-effective advertising solutions to any company that uses service vans in its day to day operations.
This vehicle decal kit for Brothers Healthcare in Southern California is much more cost effective than a full vehicle wrap, but has just as much of an impact.
Vehicle and truck lettering can be installed on your car, truck, or SUV. A single investment in vehicle lettering allows you to advertise your business every time you drive. Call Monster Image in Orange County today for a quote!