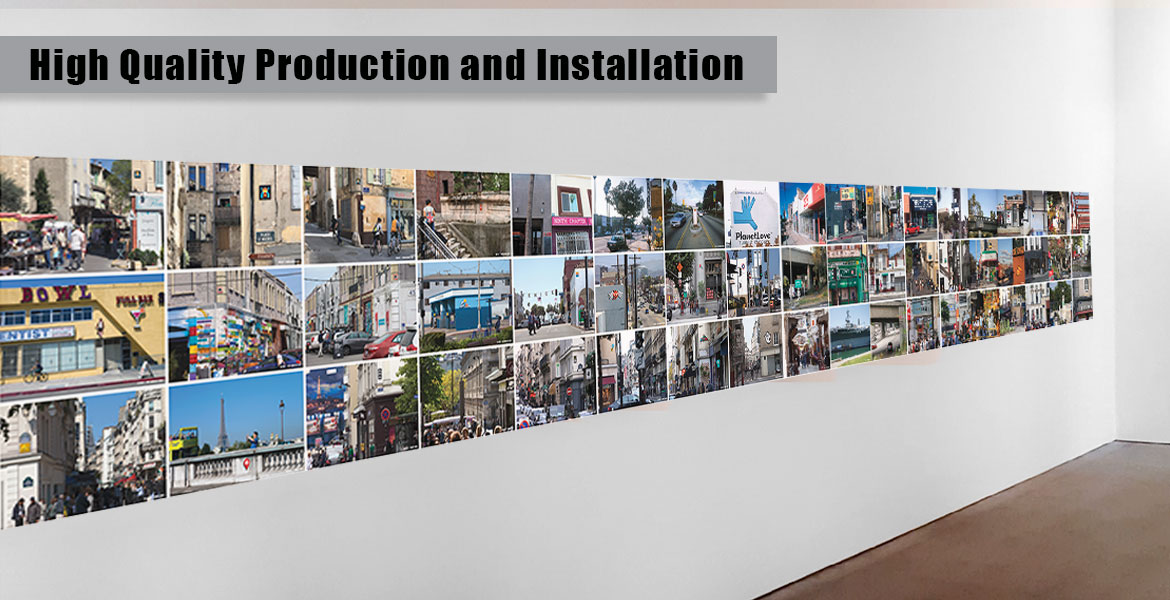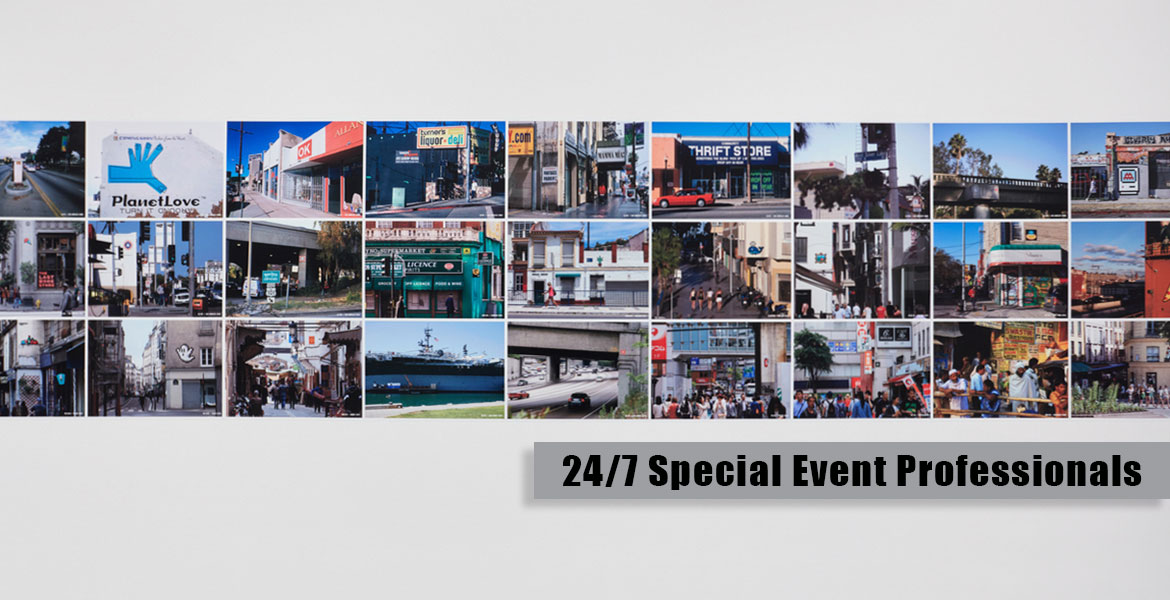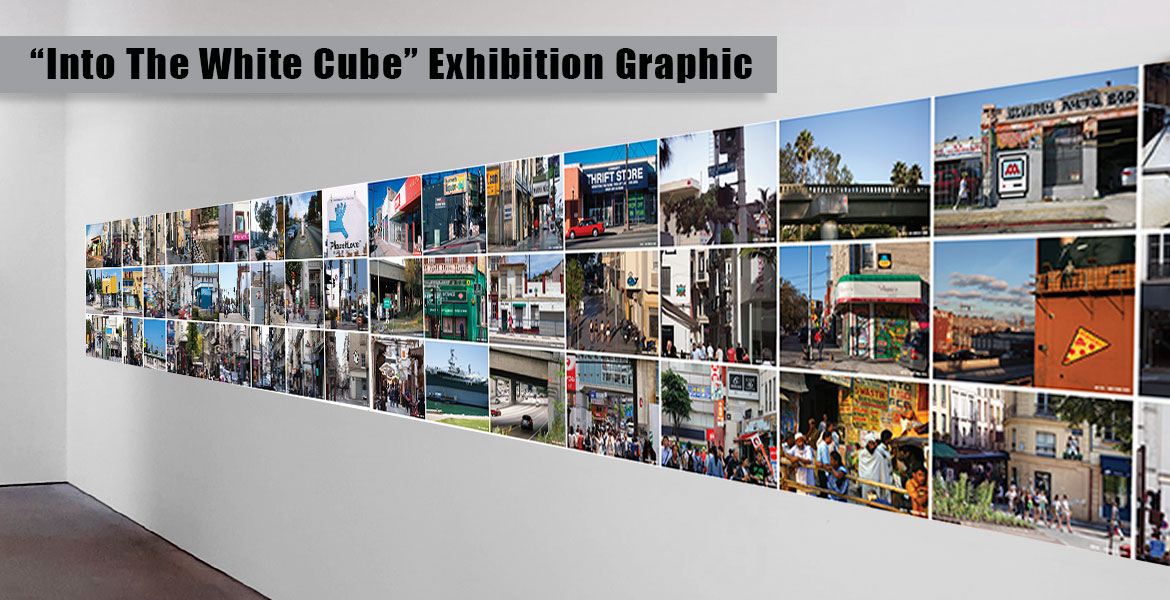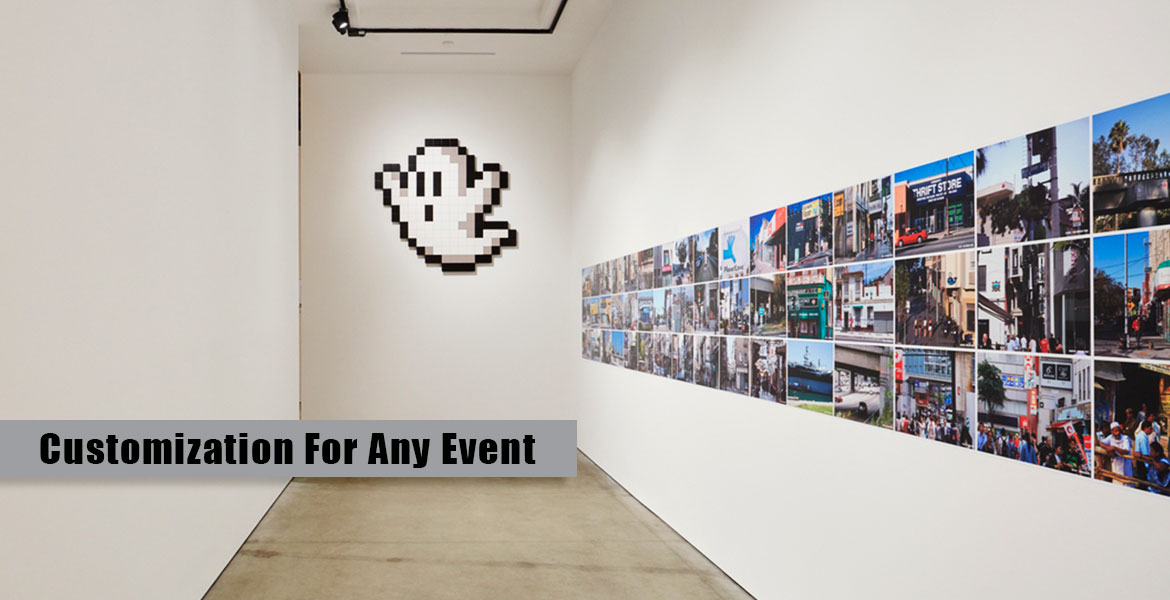 At Monster Image of Fountain Valley, we work as a team to design and install the best wall graphics for your space.
---
Whether you need a custom wall graphic, large trade show signage or temporary event decals we are here to help!
It was our pleasure to install this photographic strip for Over the Influence Gallery in Los Angeles, CA. This install was before our business expanded to the suburban city of Fountain Valley. We are experienced in working with corporations, general contractors, interior design firms and architects.
Our designers are more than happy to assist in any part of the process. Whether you need design of your graphics, print production, and professional installation. Does your in-house design team have questions? Great, we can also work with your team to make sure that the concept you have in mind is appropriately produced and installed.
This wall wrap was designed to be part of the Invader "Into the White Cube" exhibition. Custom wall graphic wraps, like this 132 sq ft wall display, are becoming a key feature in many different types of interior designs. Vinyl wraps are a great way to update your personal or commercial space without the mess of paint and long dry time. 3M wall vinyls are an inexpensive option that also allows you to change your graphic without damaging your walls.
Our high quality printers provide our customers with vibrant color saturation in their prints every time. Monster Image is a 24/7 large vinyl printing operation. Our team specializes in wall graphics, temporary event decals, trade show builds, trailer wraps, deck wraps, wall decals, and so much more!