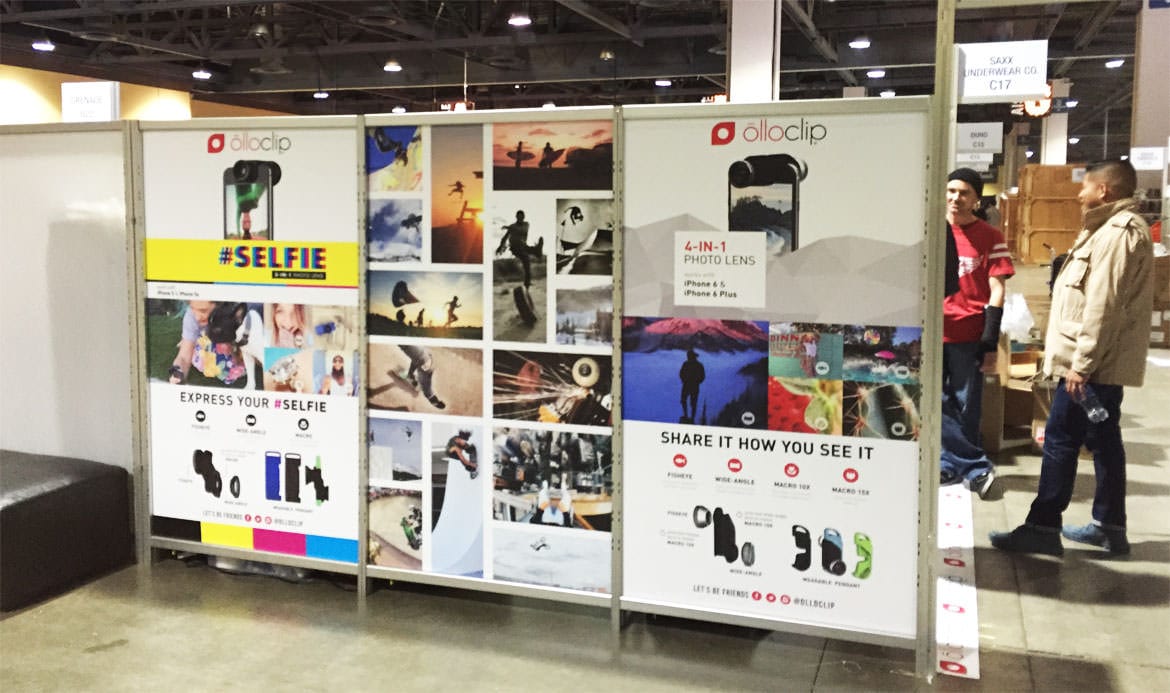 The Agenda trade show is a great event for the action sports brands.
---
Plus the folks at Agenda make it very easy to set up a ready to go booth. With just one call to Monster Image in Huntington Beach, CA and we can provide amazing looking graphics for every kind of booth. These PVC panels for OLLO CLIP simply slide into the the ready made frames and the booth is ready to go.
Monster Image produces panels like these for all kinds of trade shows. We print on a premium vinyl, then use a matte laminate to reduce glare and then mount it onto foamboard, gatorboard, PVC panel or other panel substrate. We also produce other displays items such as backlit films, floor graphics, banners, wall graphics, just to name a few.