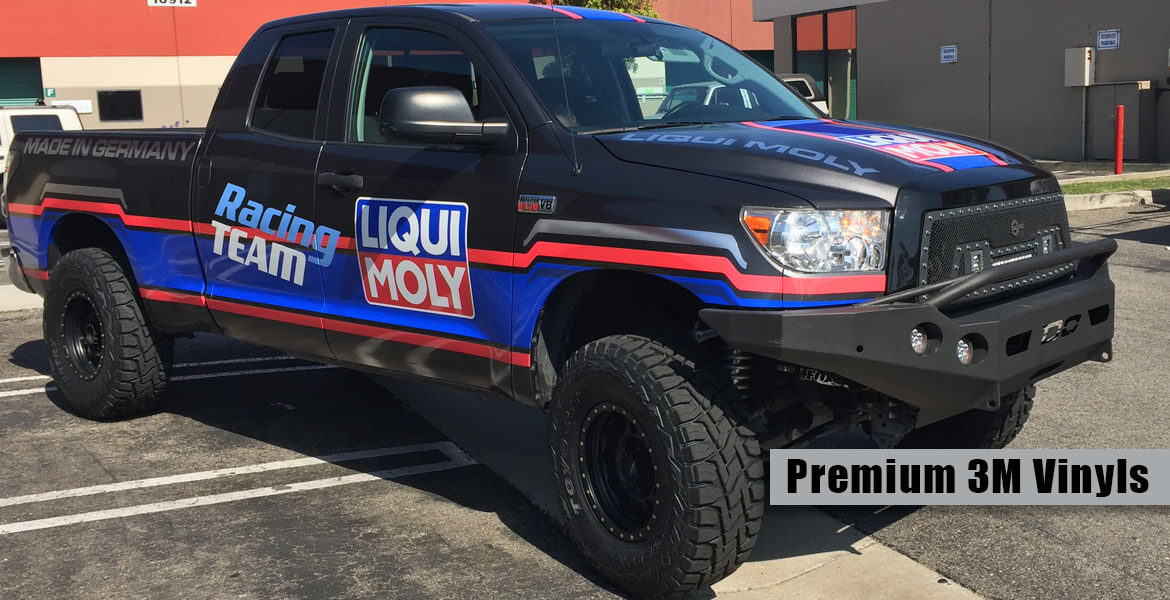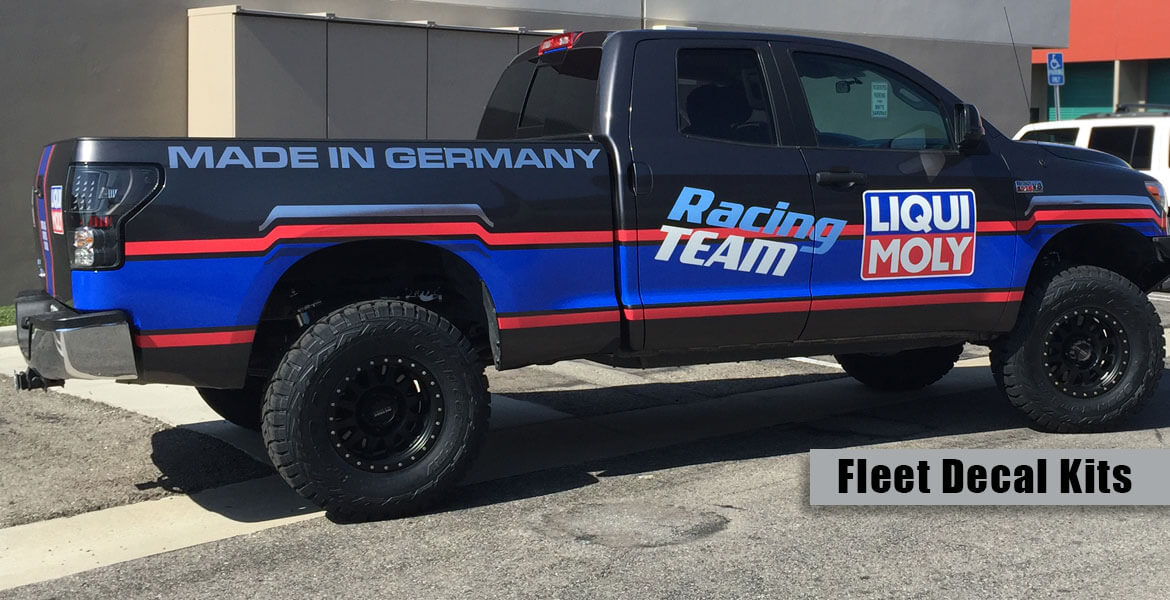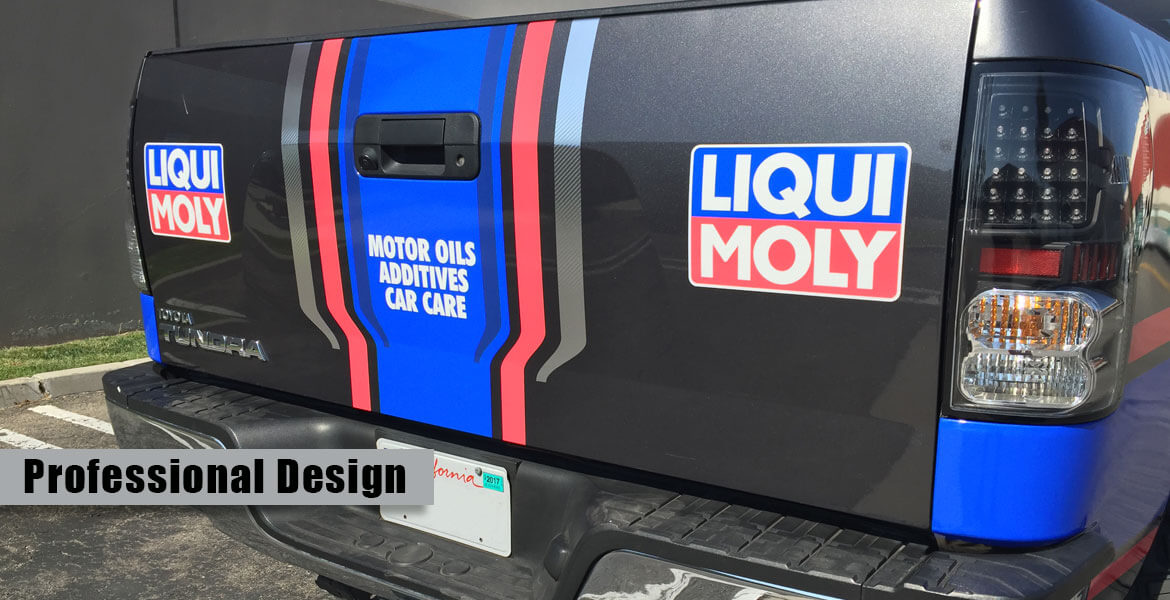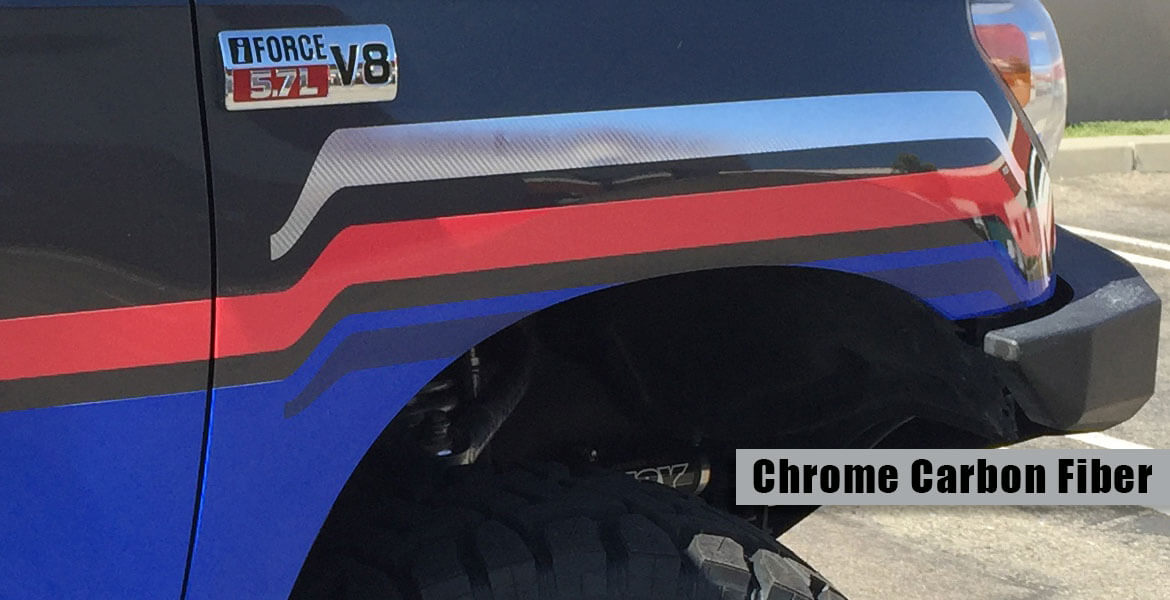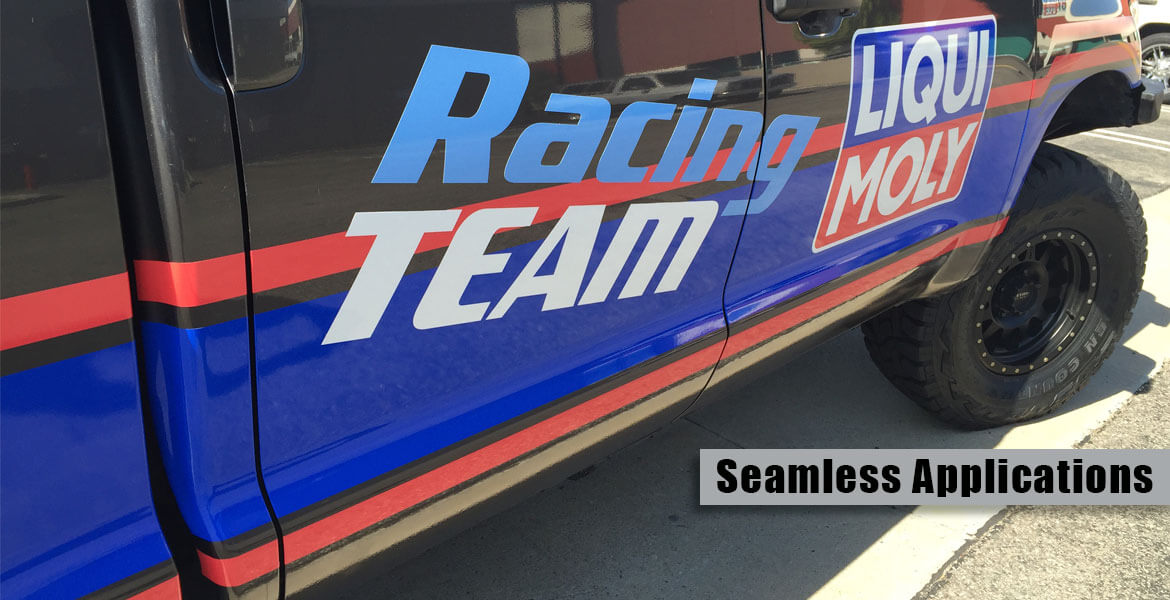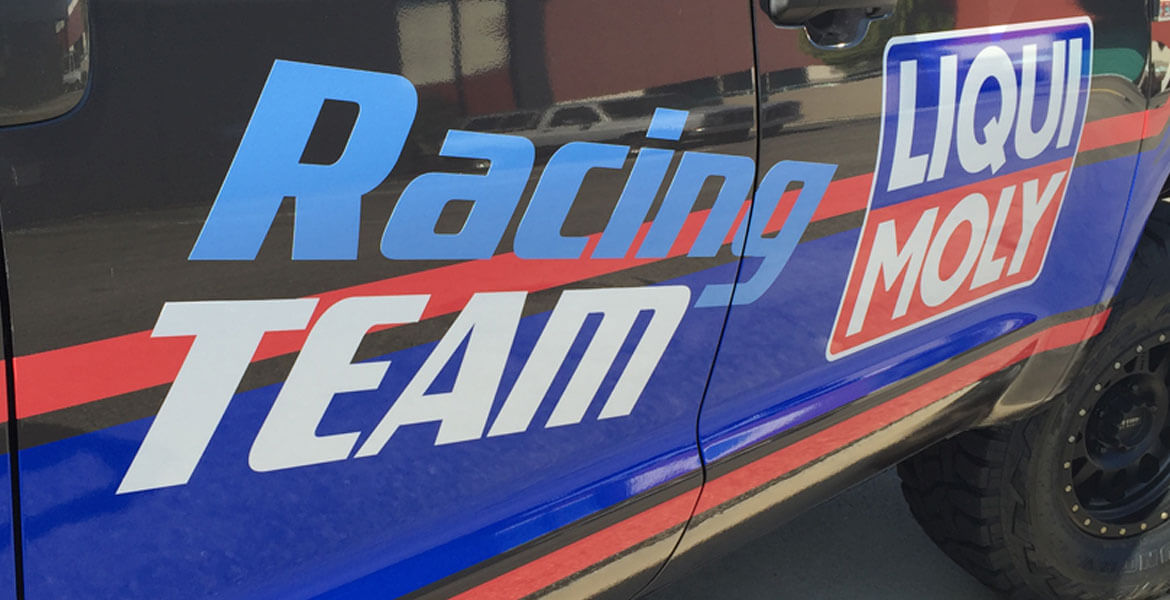 Business is mobile… advertising is everywhere!
---
Monster Image of Orange County, CA created this custom Toyota Tundra decal kit for Liqui Molly Motor Oils. This vehicle wrap incorporates metallic silver chrome vinyl that ties in with the company's branding very well. Well designed die cut truck decals make a strong impression, similar to a full vehicle wrap.
3M Vinyl Vehicle Wraps are not just for cars – we are able to advertise on all types of vehicles in all sizes. We produce car graphic decals that can easily adhere to your car, van, or truck doors and identify your business to your clients. Car graphics deliver added exposure on the job or around the neighborhood day and night. Permanent or temporary solutions allow you to determine when and where you deliver your message.
Since all makes and models are sized differently, we measure and tailor your car graphics to your specific car or vehicle. Our graphic designers create the signature look you'll become known for in your community.
Special considerations for paint striping, body moulding, and color matching are taken into consideration by the experts at Monster Image. Get creative with a variety of accent decals, body side accents, Hood Decals, hood stickers, tailgate stickers, tailgate decals, and tailgate stripes.