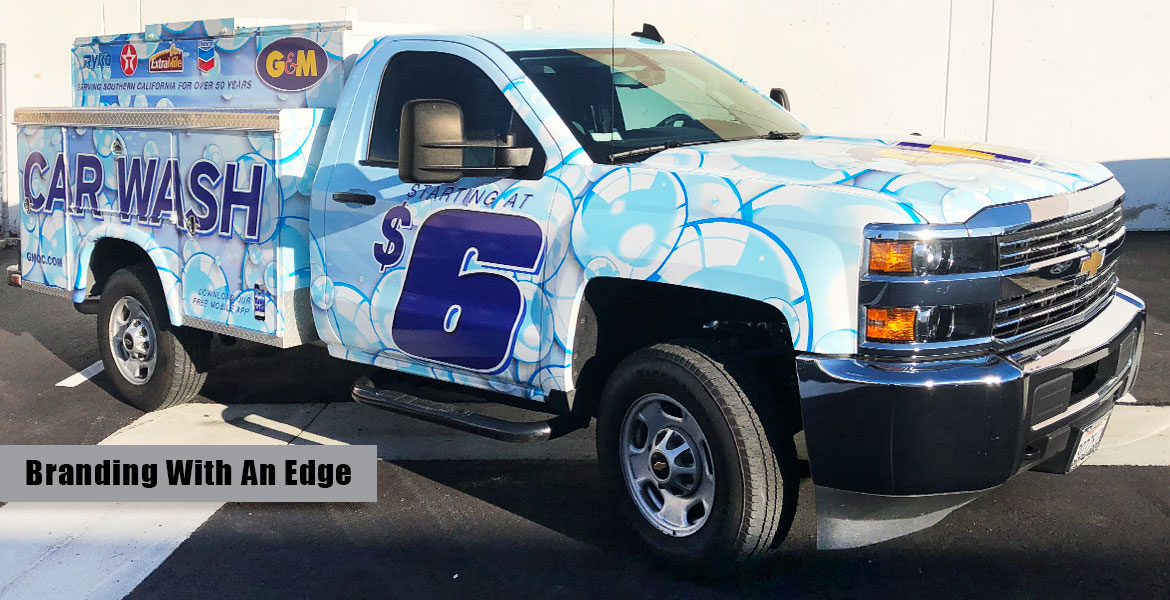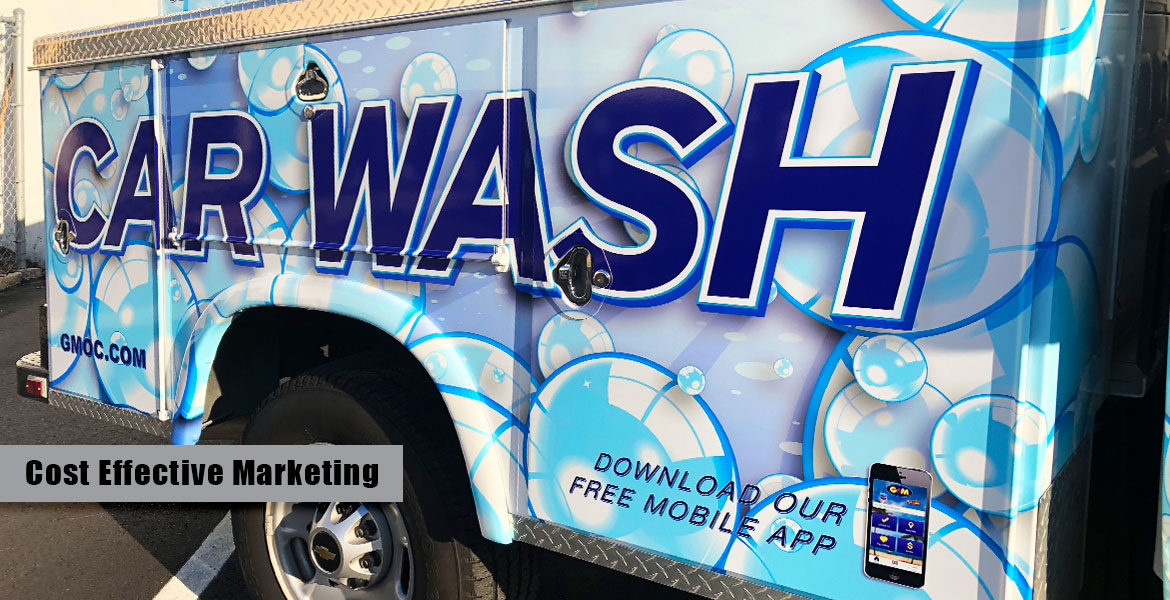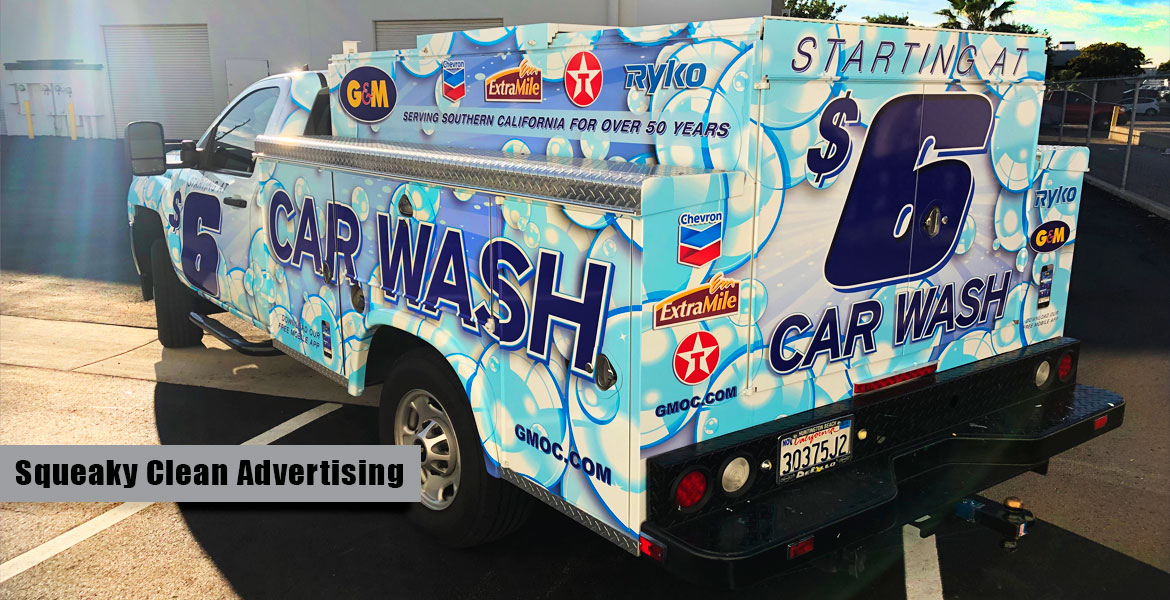 Here is another example of how well a vehicle wrap can advertise for you 24 hours a day.
---
This truck wrap for G&M OIL in Huntington Beach, CA now advertises their $6.00 Car Wash promotion, even when it is parked at their office. Just look at the vivid color that is possible with 3M Car Wrap Vinyls. 3M Controltac is hands down the leader in vehicle wrap materials and delivers the ultimate print quality. Add the High Gloss 3M Laminate and we get the perfect finish that delivers the "wet look" for this design.
Monster Image in Fountain Valley, CA produces high quality wraps, with custom designs and guarantees the perfect fit to any vehicle. Monster Image specializes in making sure your design contains all key elements, logos and company information so nothing is lost. Look at the logo placement, notice the detail to all the text and how easy it reads.
Monster Image in Fountain Valley, CA knows that a vehicle wrap is an investment and we want you to succeed 100% on its return. We have wrapped 5 trucks for G&M Oil now, and each one is unique in design and serves a different advertising purpose. Fleet Wraps like this are the most effective and cost effective way to advertise in a culture like Southern California.
Please stop by our office in Fountain Valley, CA and let's get your company vehicle noticed.