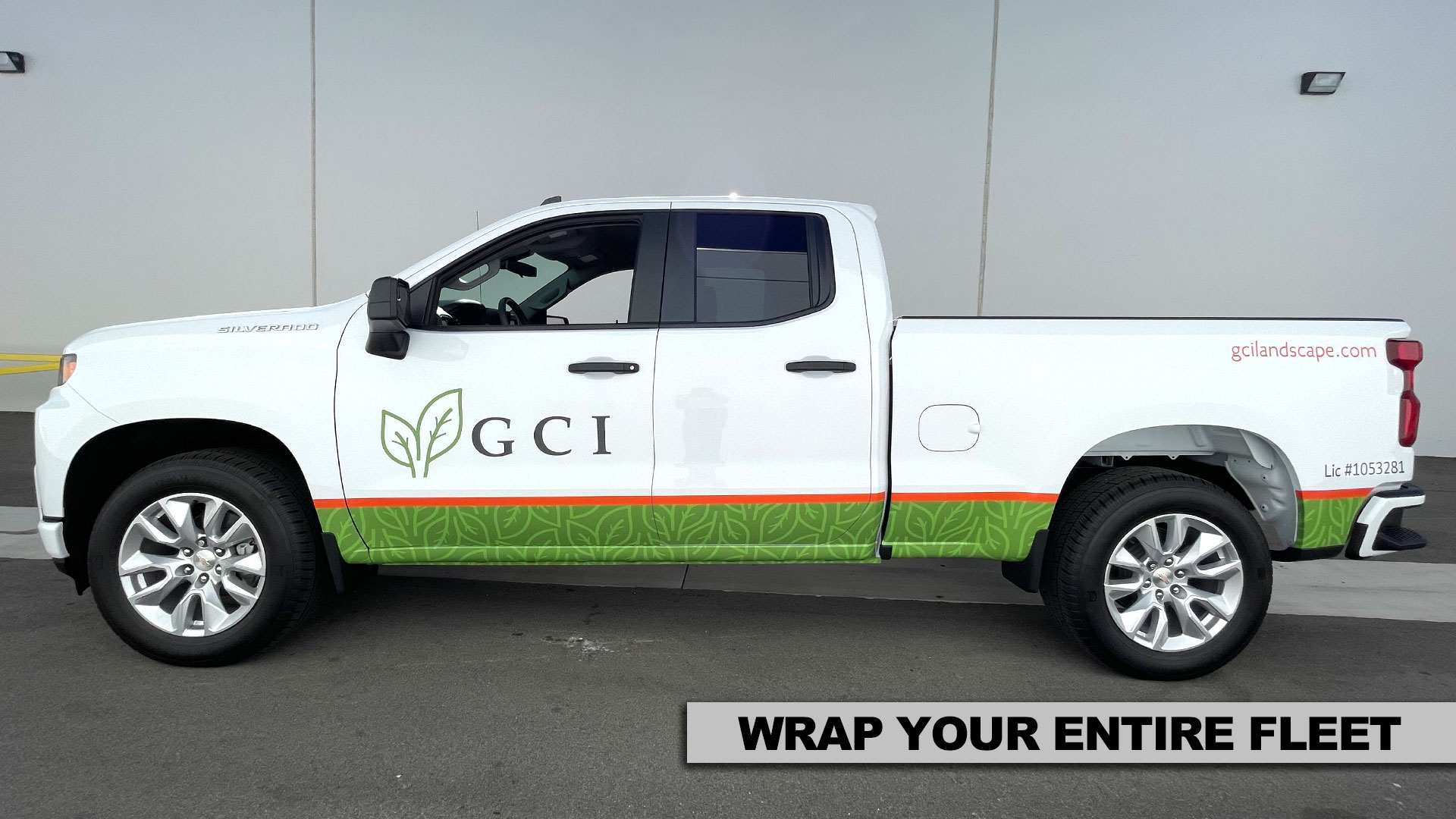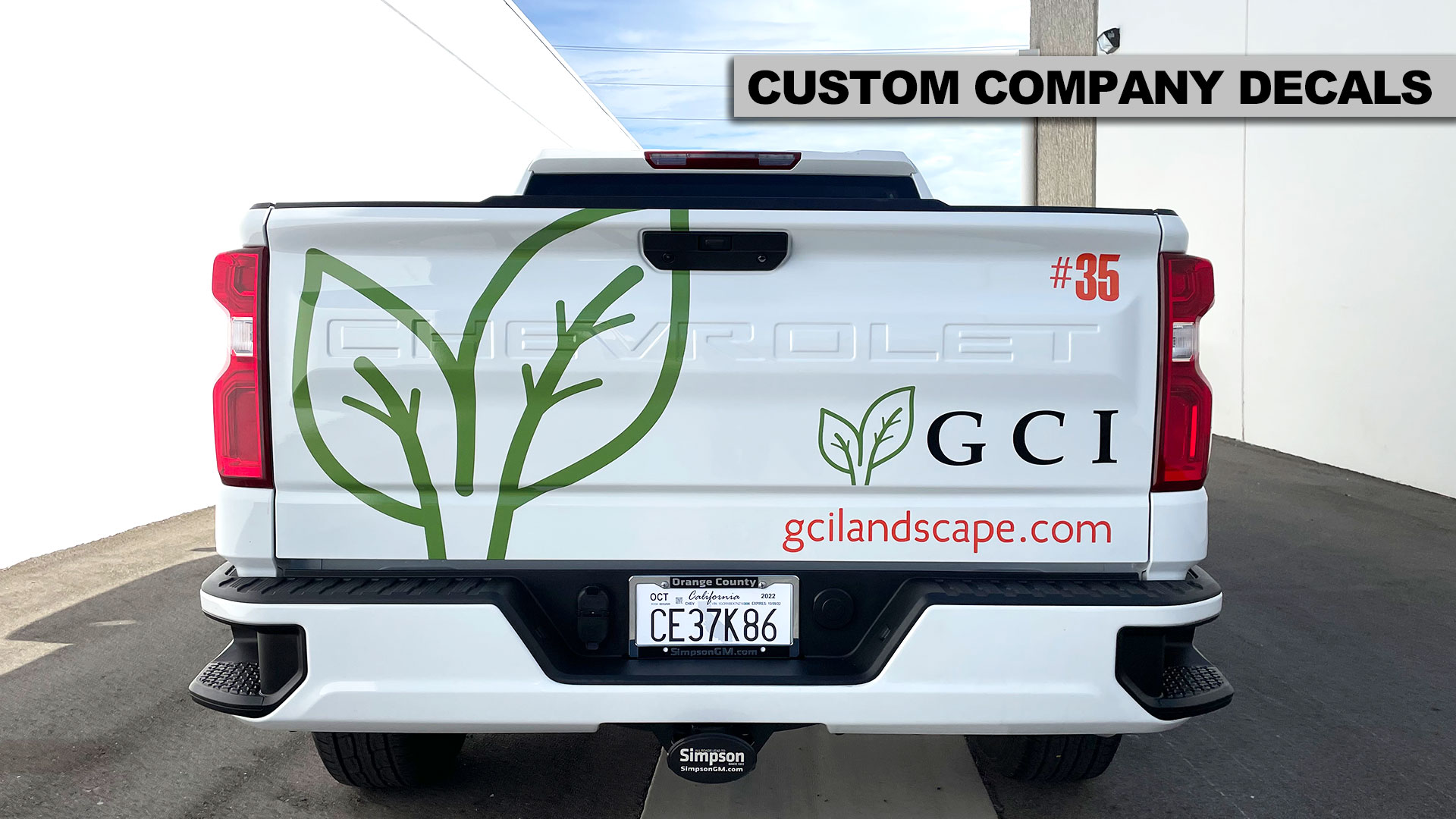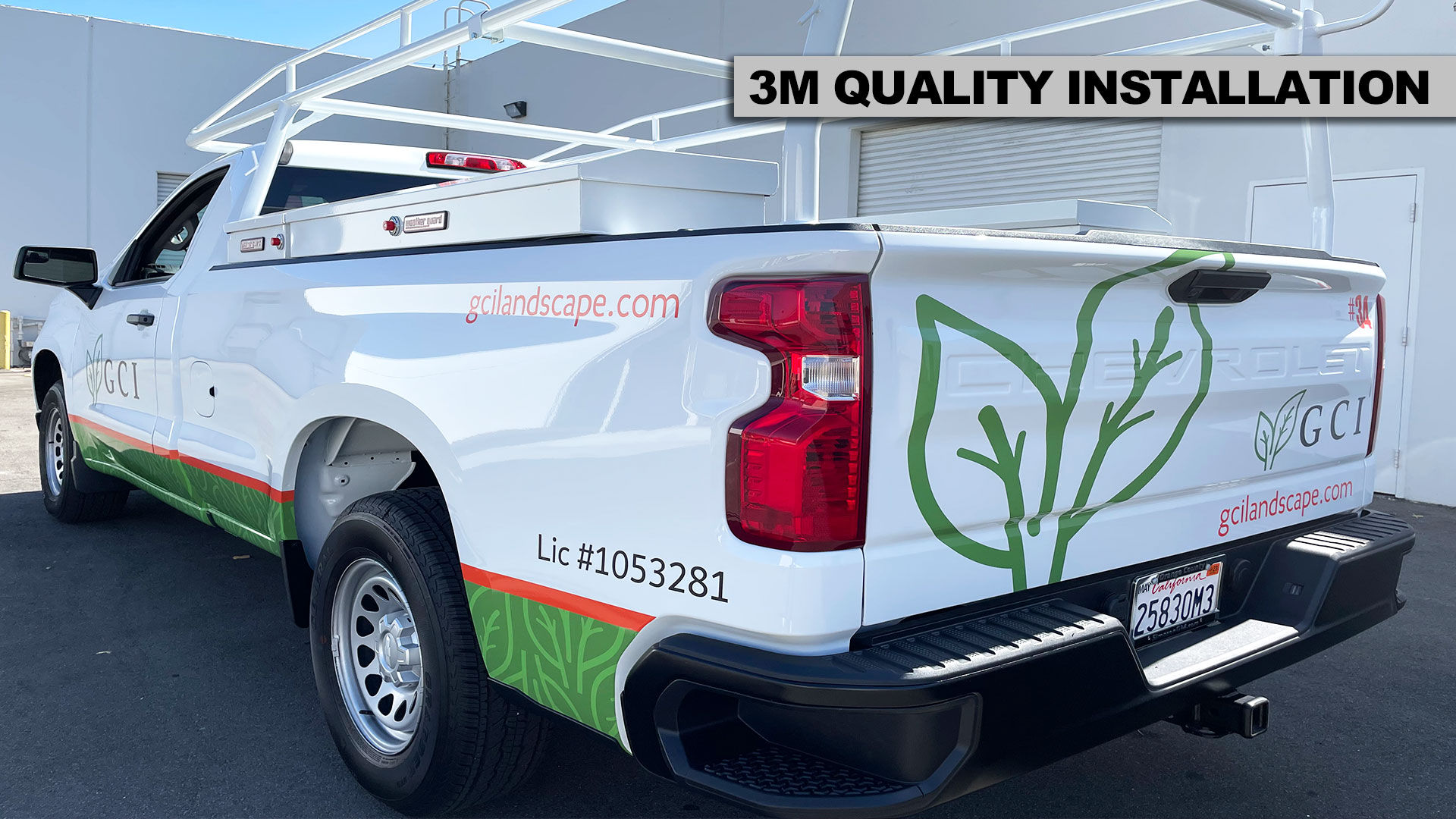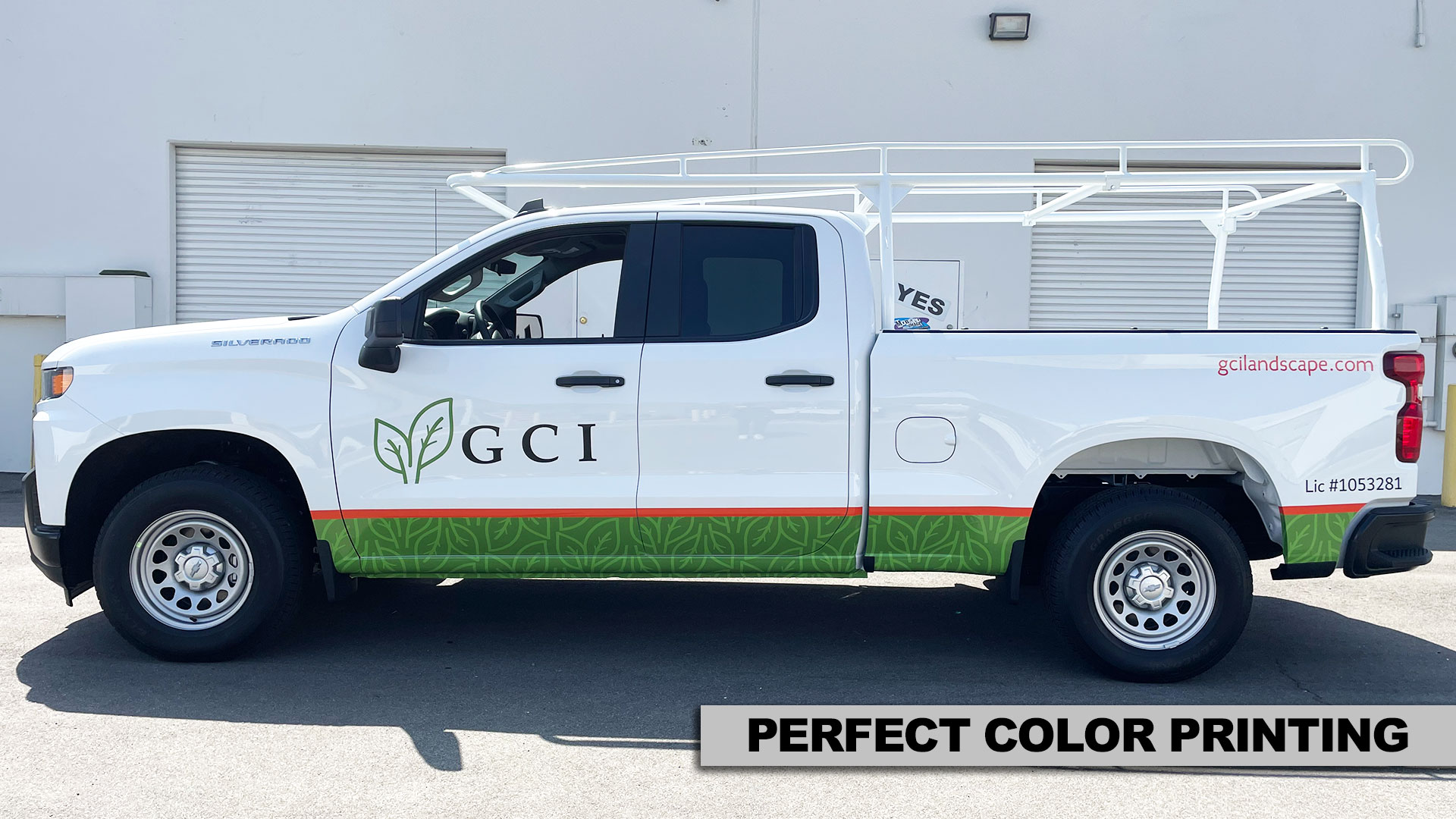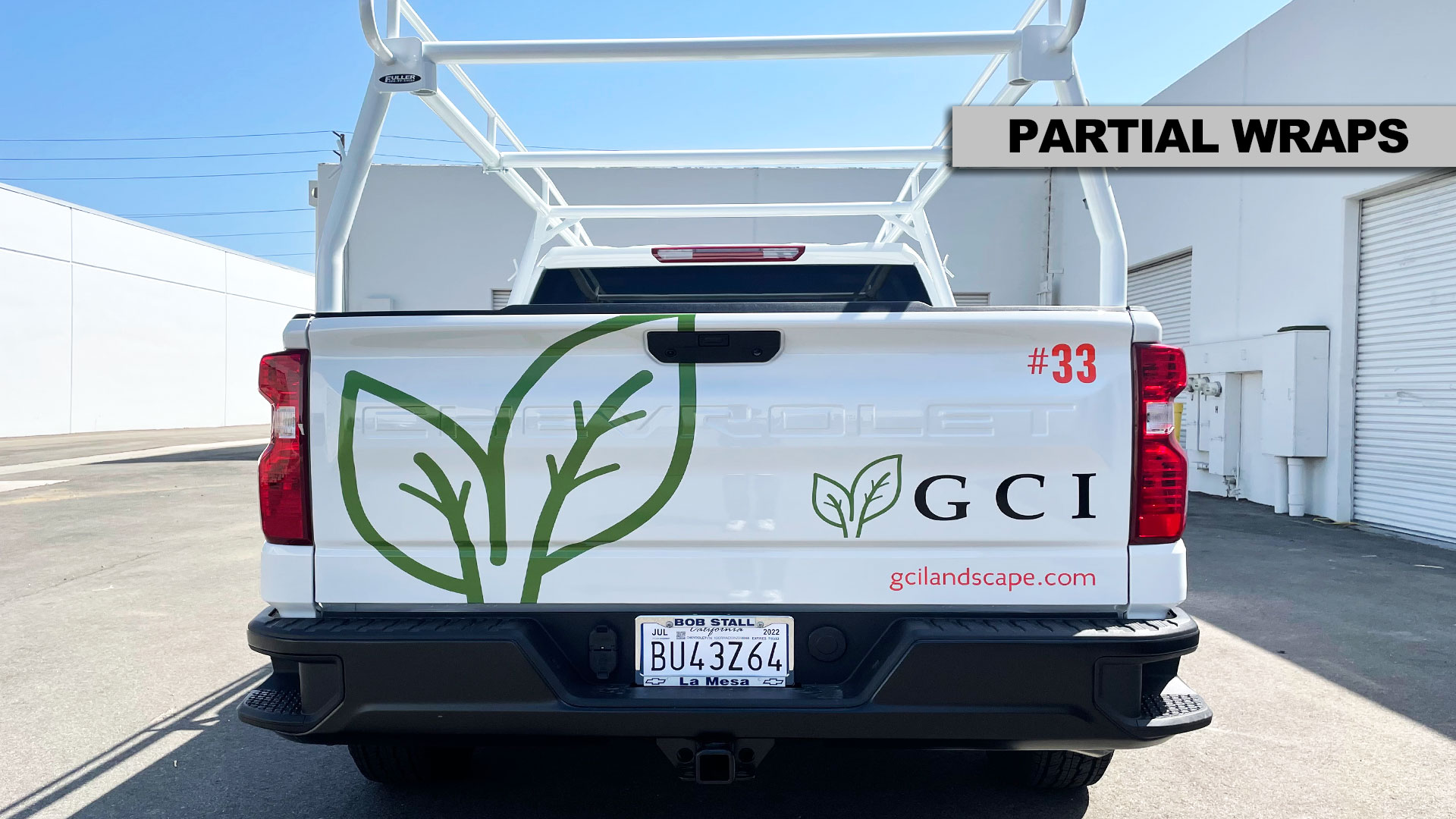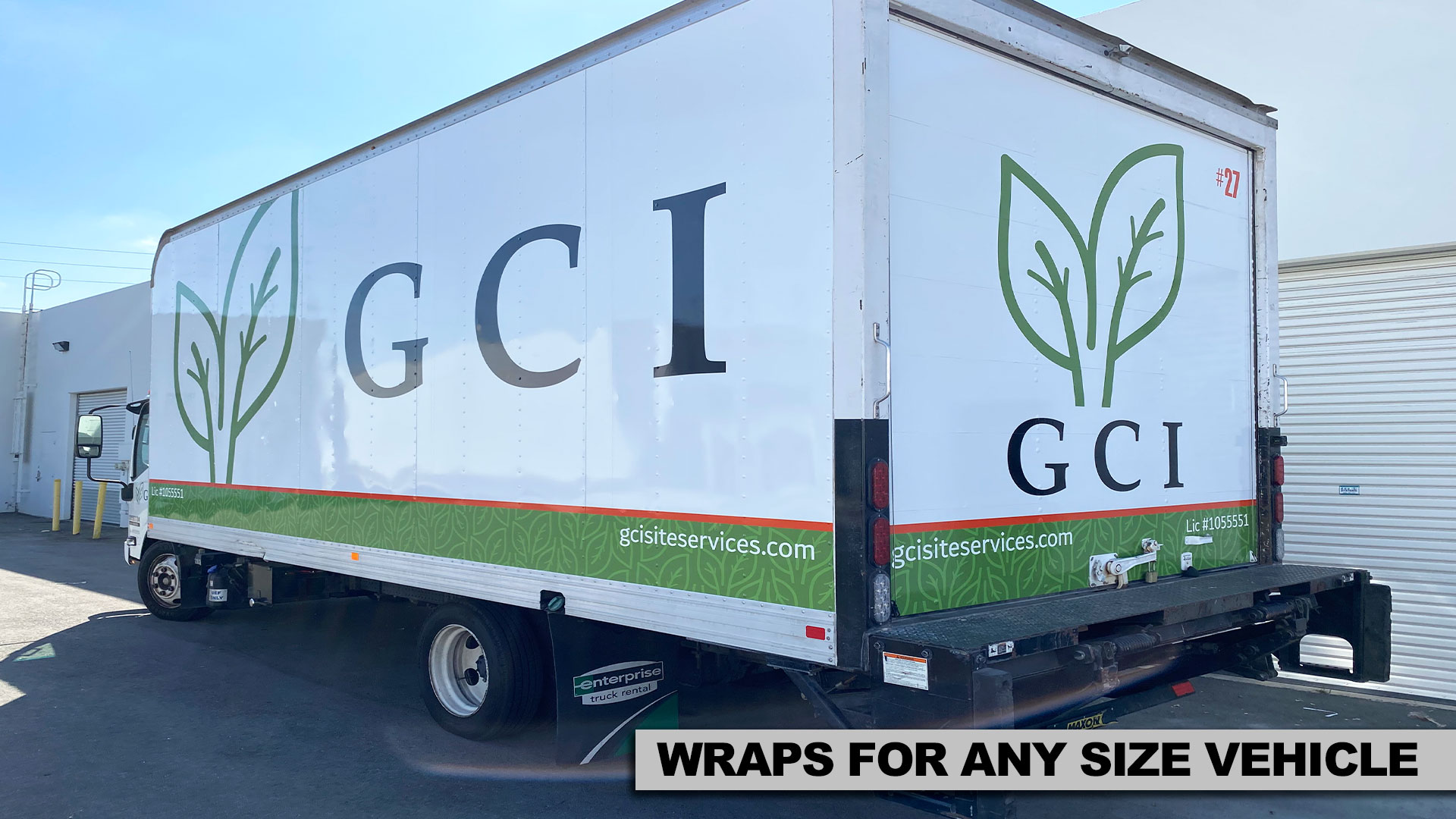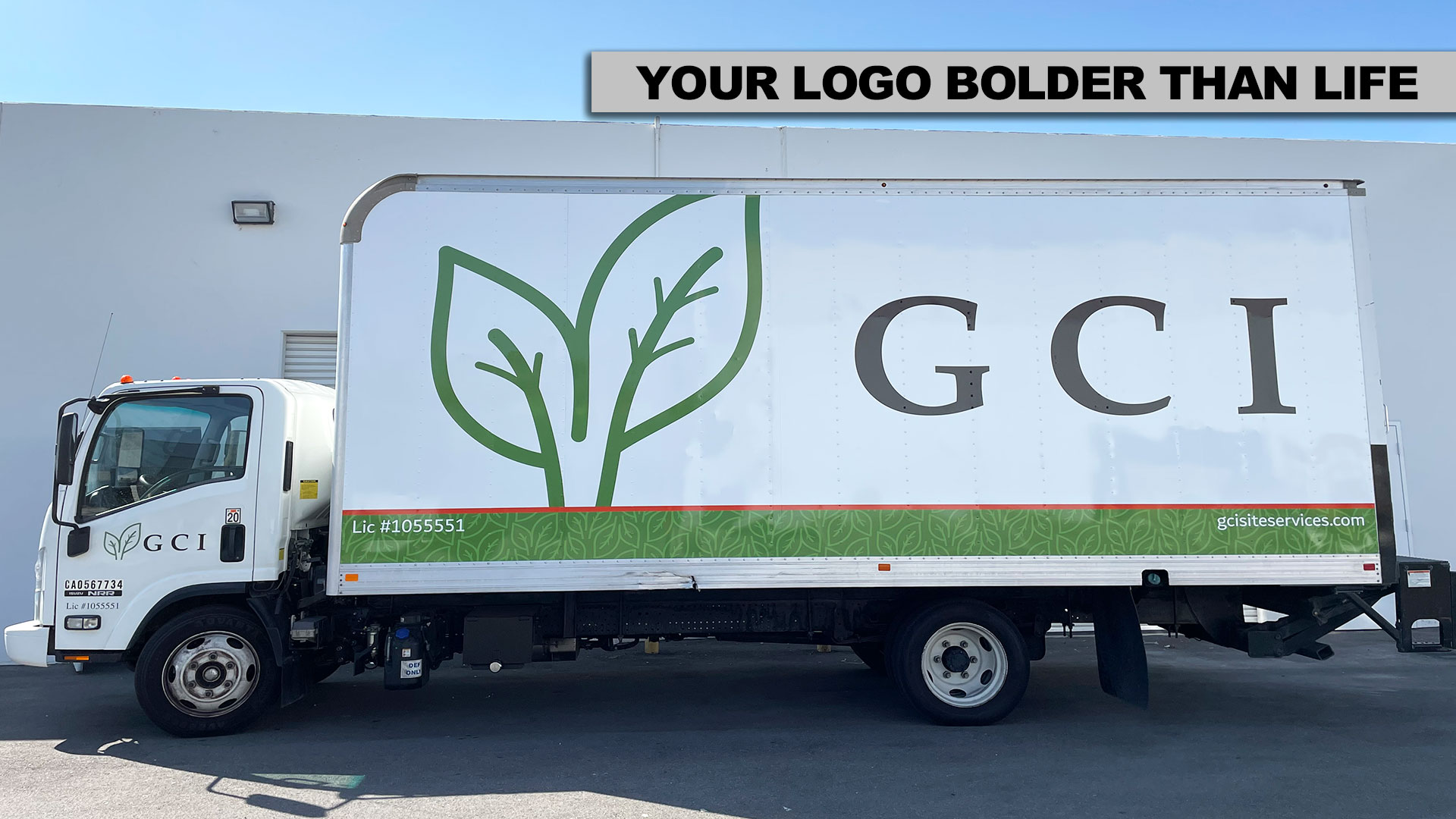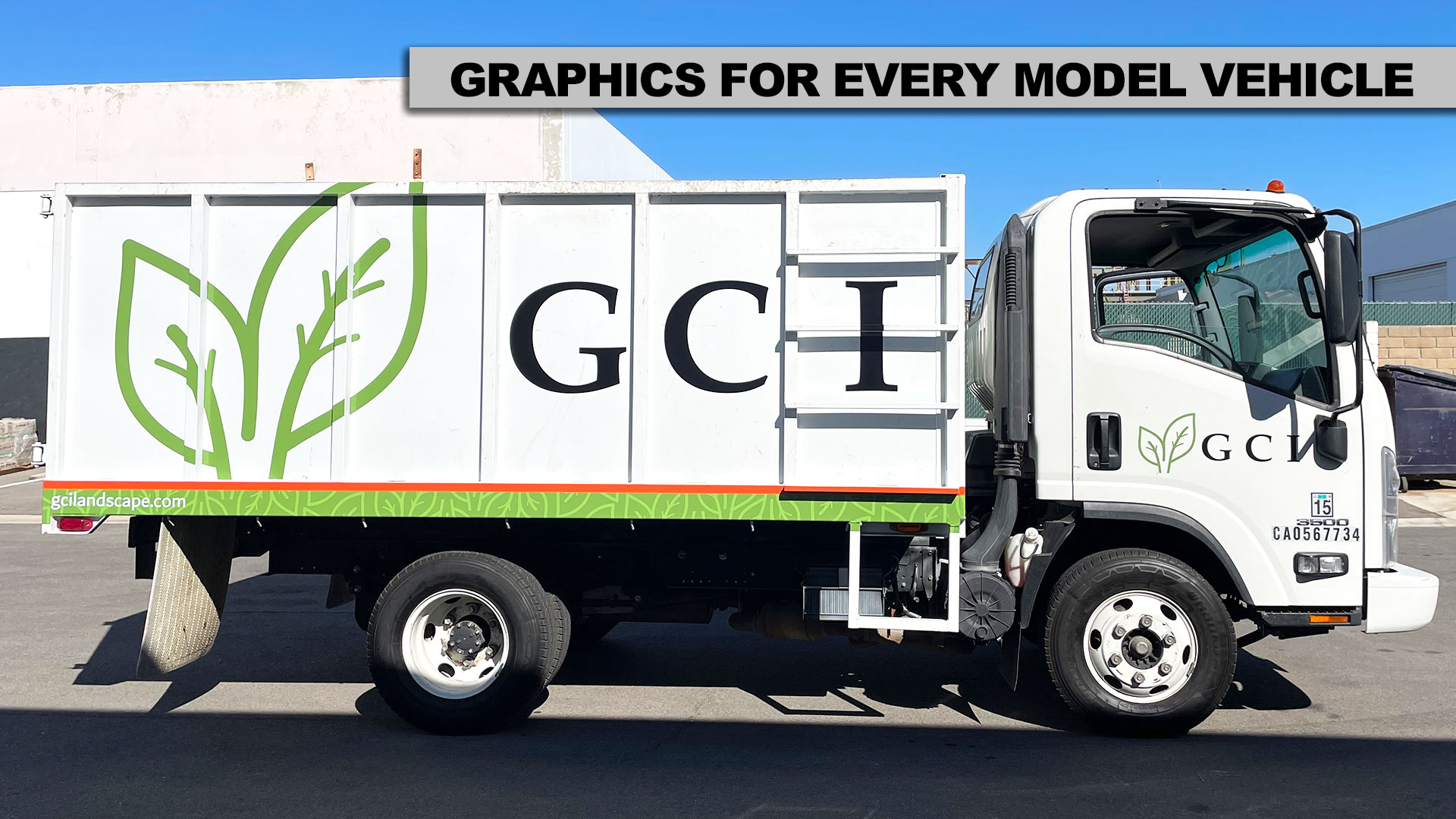 Your One Stop Solution for Printing and Installations
Check out what Monster Image in has recently printed and installed for GCI Landscaping, in Anaheim, CA. Fleet vehicle wraps can be designed several different ways, where they cover a partial or wrap the entire vehicle. Monster Image specifically designs your graphics for each vehicle so you receive consistent, professional and stand out vehicle branding. Regardless of the model, make and function of the vehicle Monster Image can scale and modify your graphic for a perfect custom fit.
At Monster Image of Fountain Valley, we are very familiar with working with customers that have complex projects that help drive business to their brands. For over 16 years, Monster Image has created state of the art graphic design in high resolution detail and in amazing vivid color that stand above the rest. In addition to design, large format printing, and Installation we also offer removal services for our wrap customers. This is a process often overlooked by many and requires professional technicians to execute properly.
If you are ready to purchase an innovative vehicle wrap that stands out above the rest, please stop by our office in Fountain Valley, CA. Our experienced team is ready get your Car wrap, Truck wrap or Van wrap started today. Check out more vehicle wraps at https://monsterimg.com/vehicle-wraps/