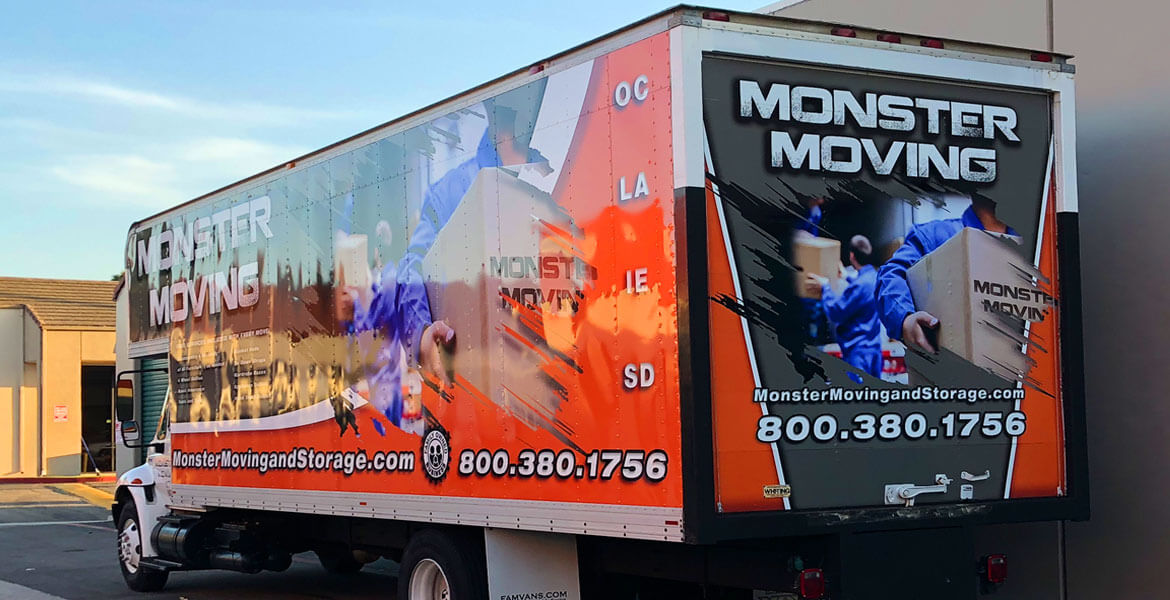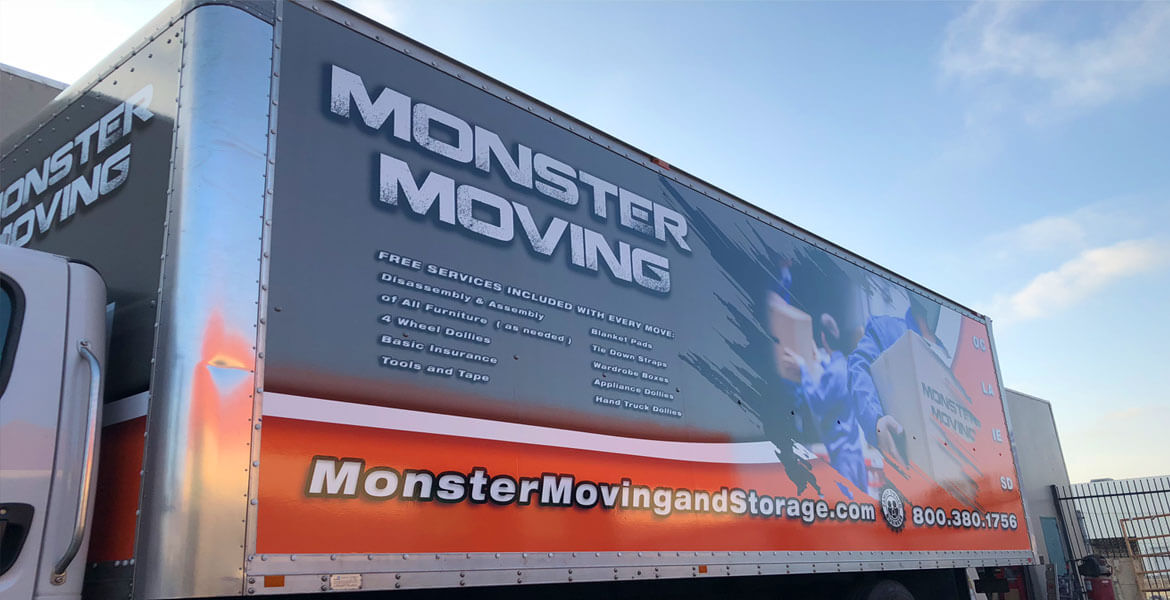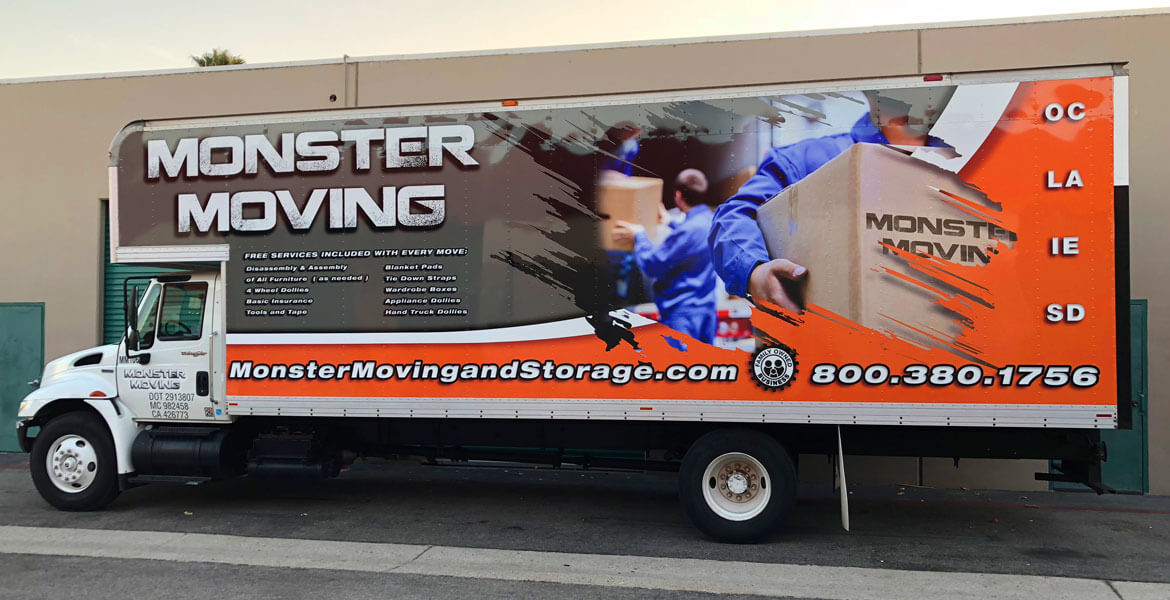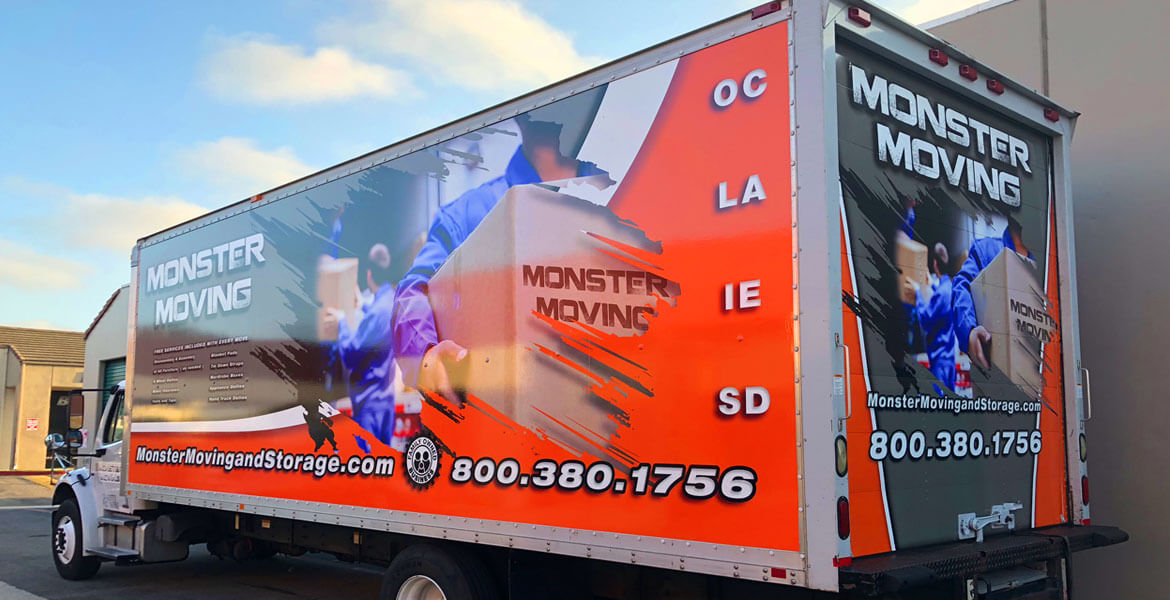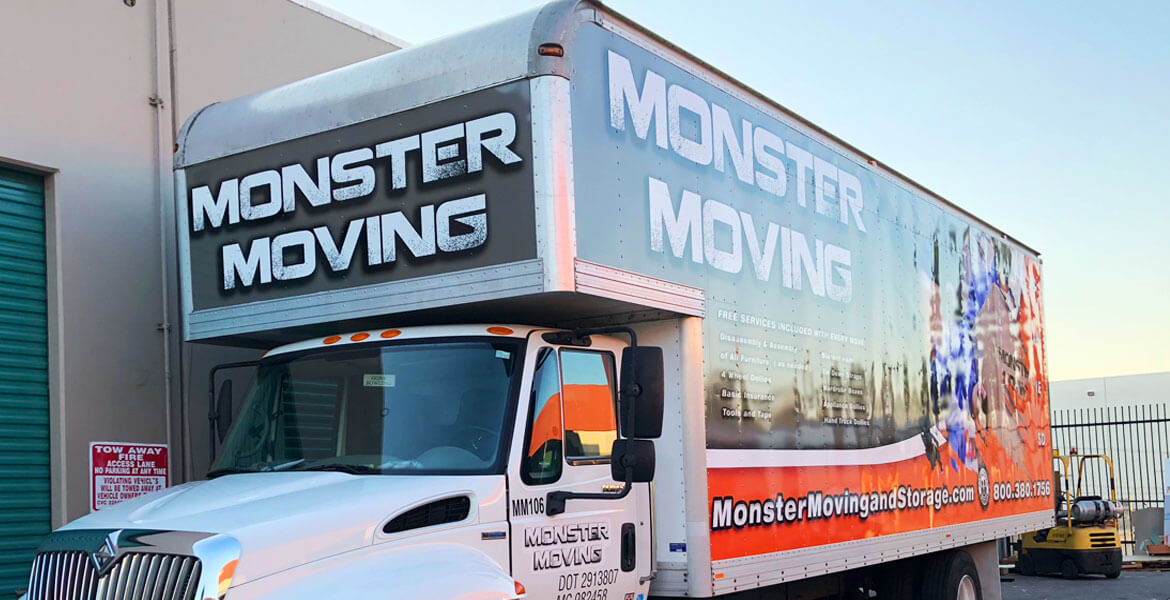 Monster Image of Orange County, is proud to have designed and installed this custom fleet wrap for Monster Moving.
---
Custom box truck wraps are a great way to target new clientele while going about business as usual.
Vehicle wraps are high impact marketing investments on wheels. We can wrap any vehicle! We use quality 3M Controltac vinyl and laminates to make your custom wrap stand out. Image revamping can be a nightmare. If your fleet isn't operating, you aren't making money.
At Monster Image, we recognize this and make sure to minimize downtime and cause as little disruption to your everyday business as we can. When awarded a fleet graphics project, we work with our clients to uncover key details essential to their success. We customize a plan tailored to the brand and eliminate fleet downtime.
Our team of professional installers and highly-skilled designers can transform your vehicles. We offer custom wrap designs and full installation for any size vehicle or fleet. Monster Image has been supplying vehicle wraps, semi-truck wraps, decal kits, fleet wraps, interior wraps, exterior wraps, car wraps and more to our customers for over 11 years. We can also provide accent wraps, full color-change wraps, carbon fiber wraps, chrome deletes, decals, and more. We service our customers in Orange County, Los Angeles, and all across North America with top of the line wraps.
Does your vehicle wrap need photo quality printing? No problem, our printing process on custom wraps produce life like results. At Monster Image, we help you stand out in the cluttered market by powering your brand with large to small custom graphics.
Call Monster Image today at (714)596-7465 for a consultation with one of our vehicle wrap specialists!