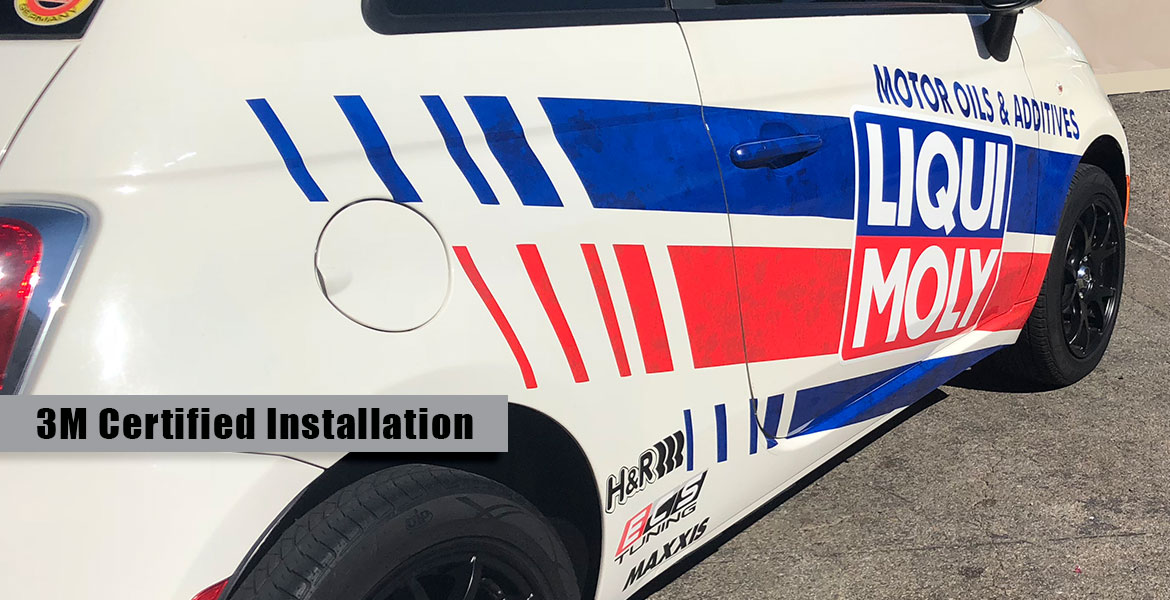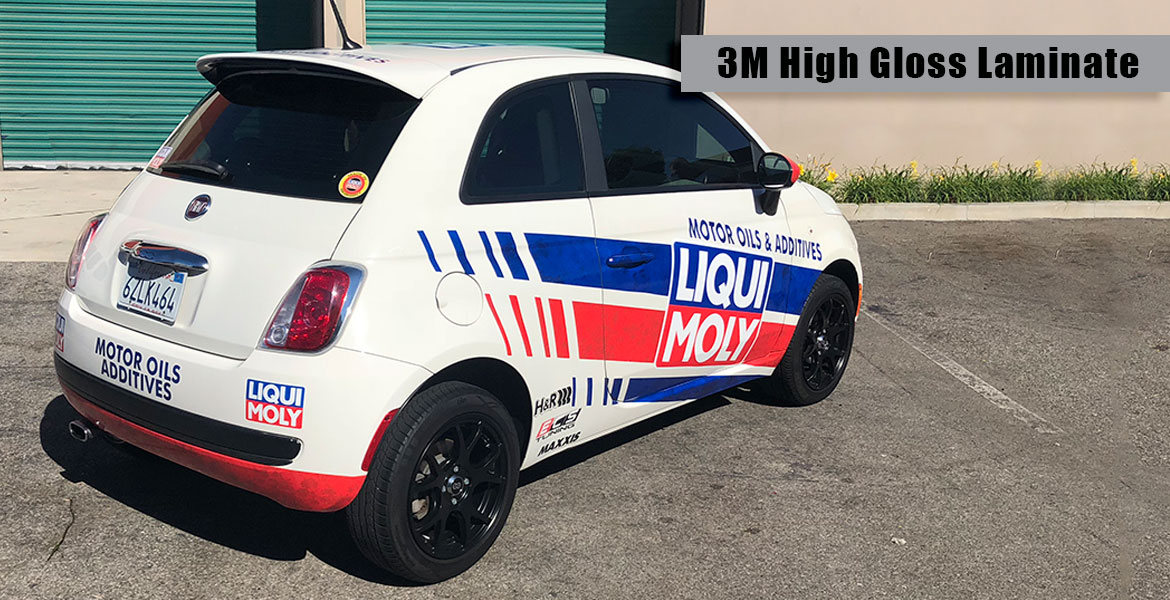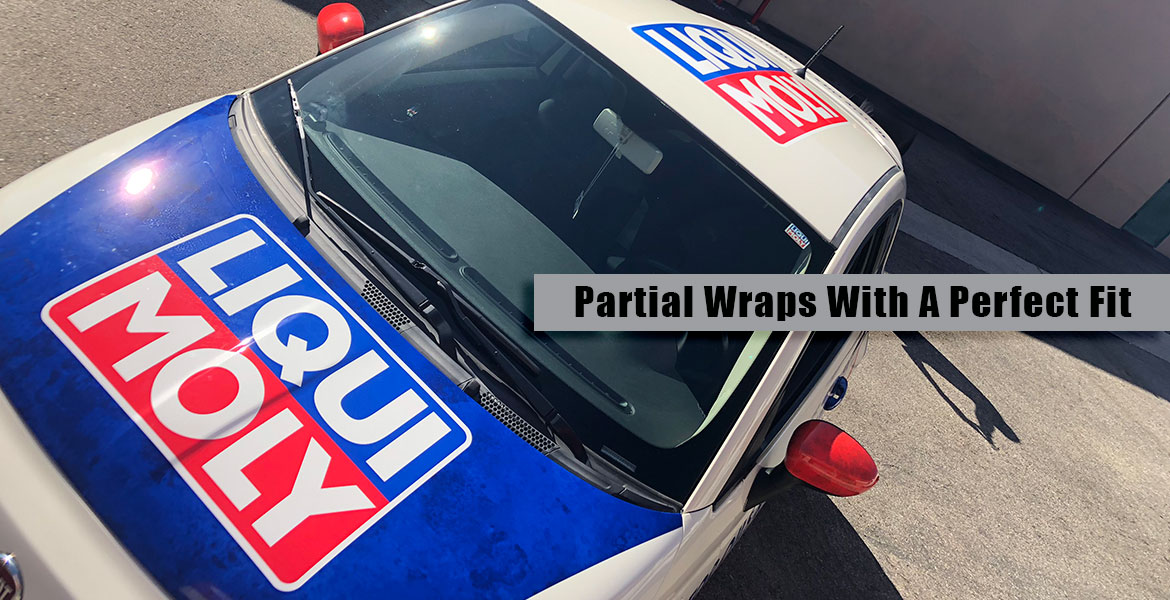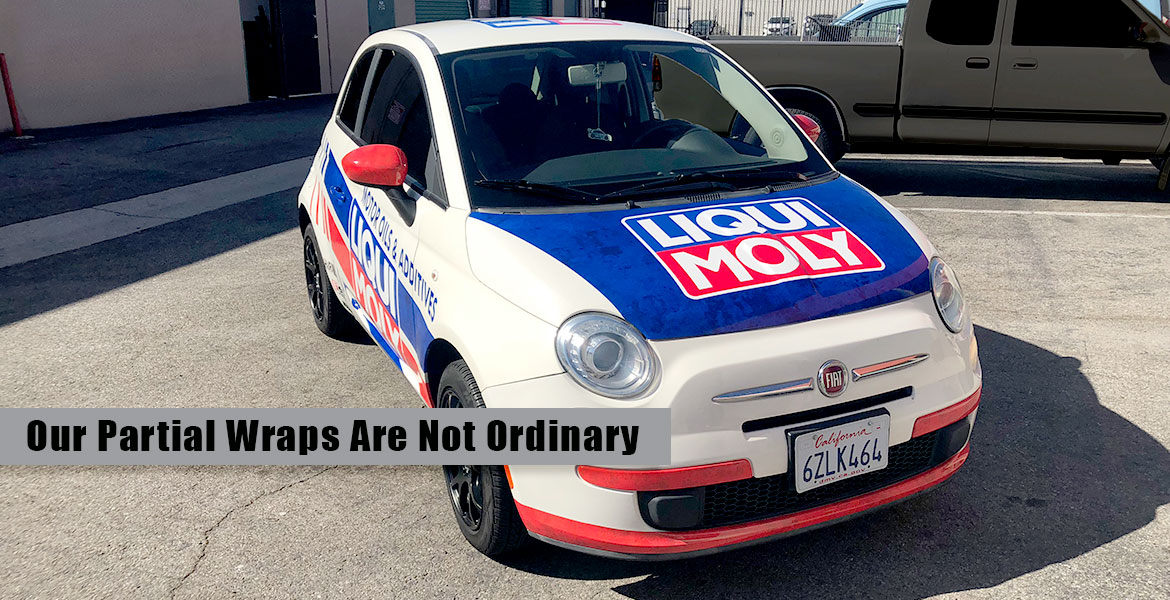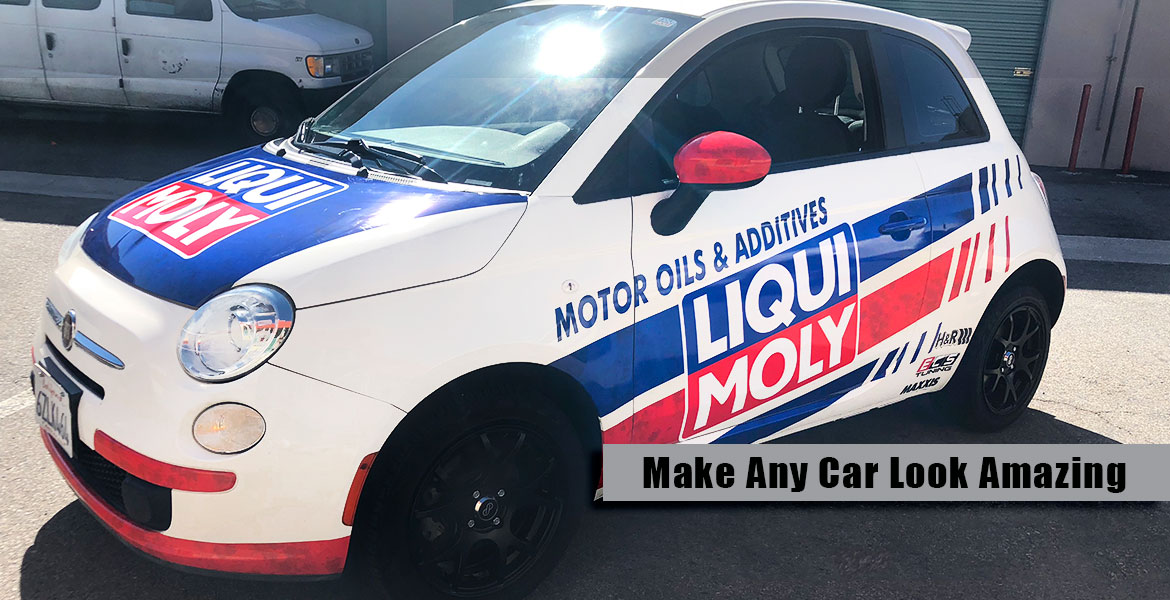 Decal kits like this can offer the same impact as a fully wrapped vehicle.
This is a partial wrap ready for the race track!
Our client wanted the race car look on his Fiat 500. He was inspired by the No. 96 Turner BMW M6GT3 red, white and blue Liqui Moly car. This result was a sport fast graphic kit.
Are you located outside of California? No problem, we install wraps all over the country. Our design and installation experts deliver a top-notch service to our clients regardless of their location in all 50 states and Canada. All vehicle wraps are installed by our 3M certified team. Whether you're getting a custom advertising wrap or personal graphic, our design team is ready to help. When you use 3M Controltac you know the vinyl will last and will remove clean with no damage to your car. The high gloss 3M laminate can also be waxed to help get a longer performance life.
Check out the Monster Image vehicle wraps, partial wraps, color change car wraps, van wraps, interior wall graphics, exterior wall murals, special event builds, wrap kits, floor decals, retail displays, window graphics, floor graphics, signs and banners, custom wraps, and more!