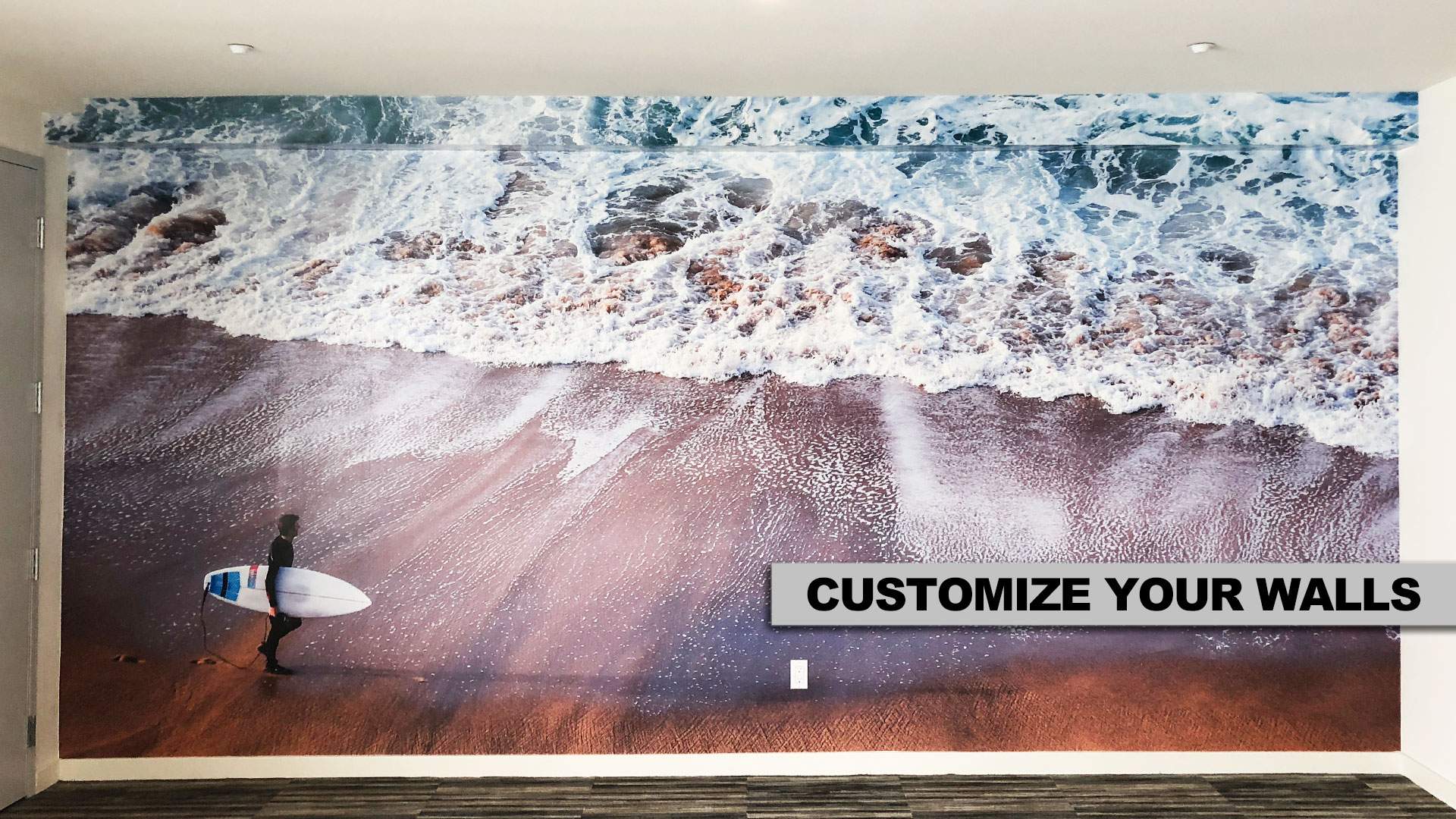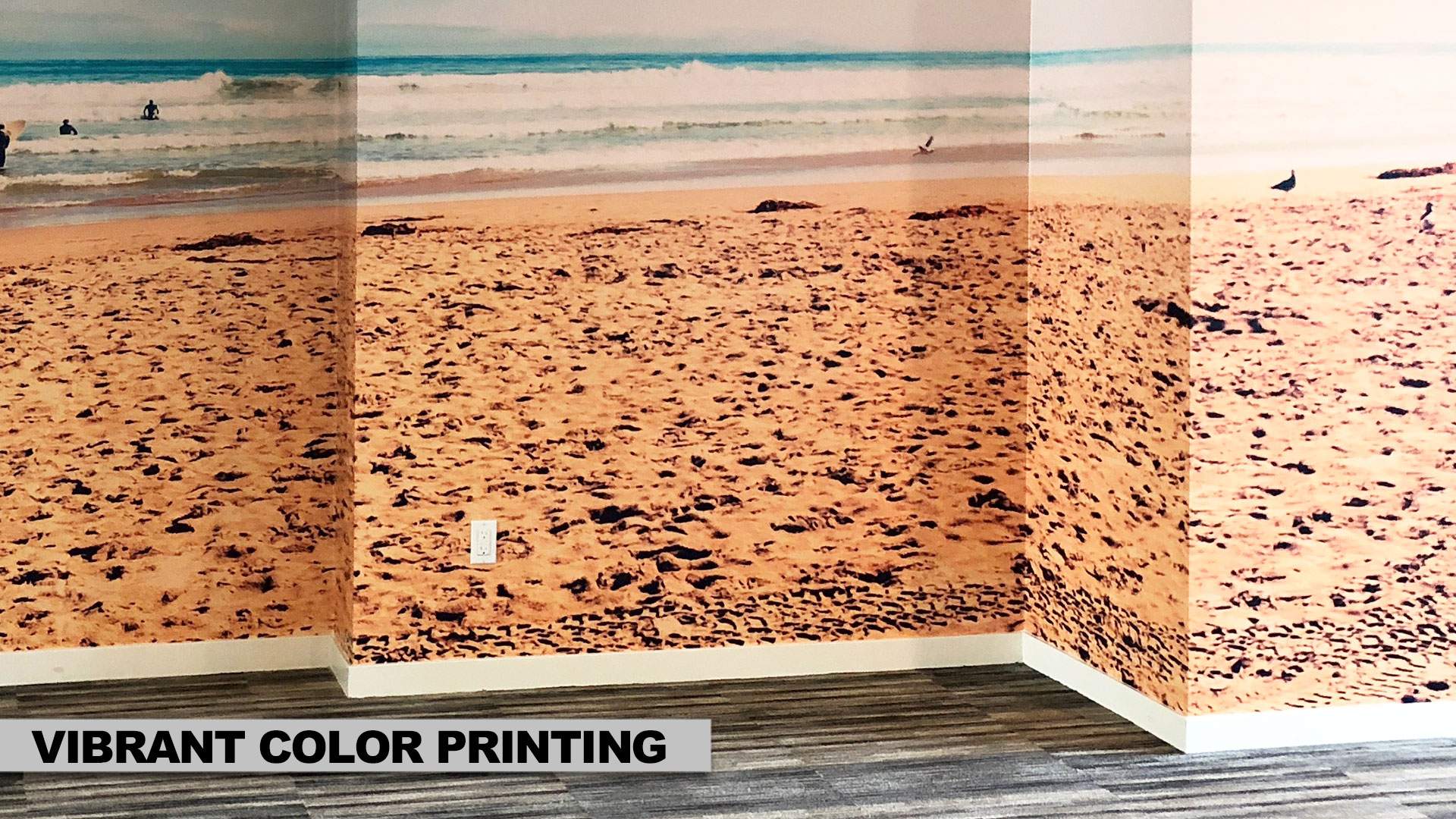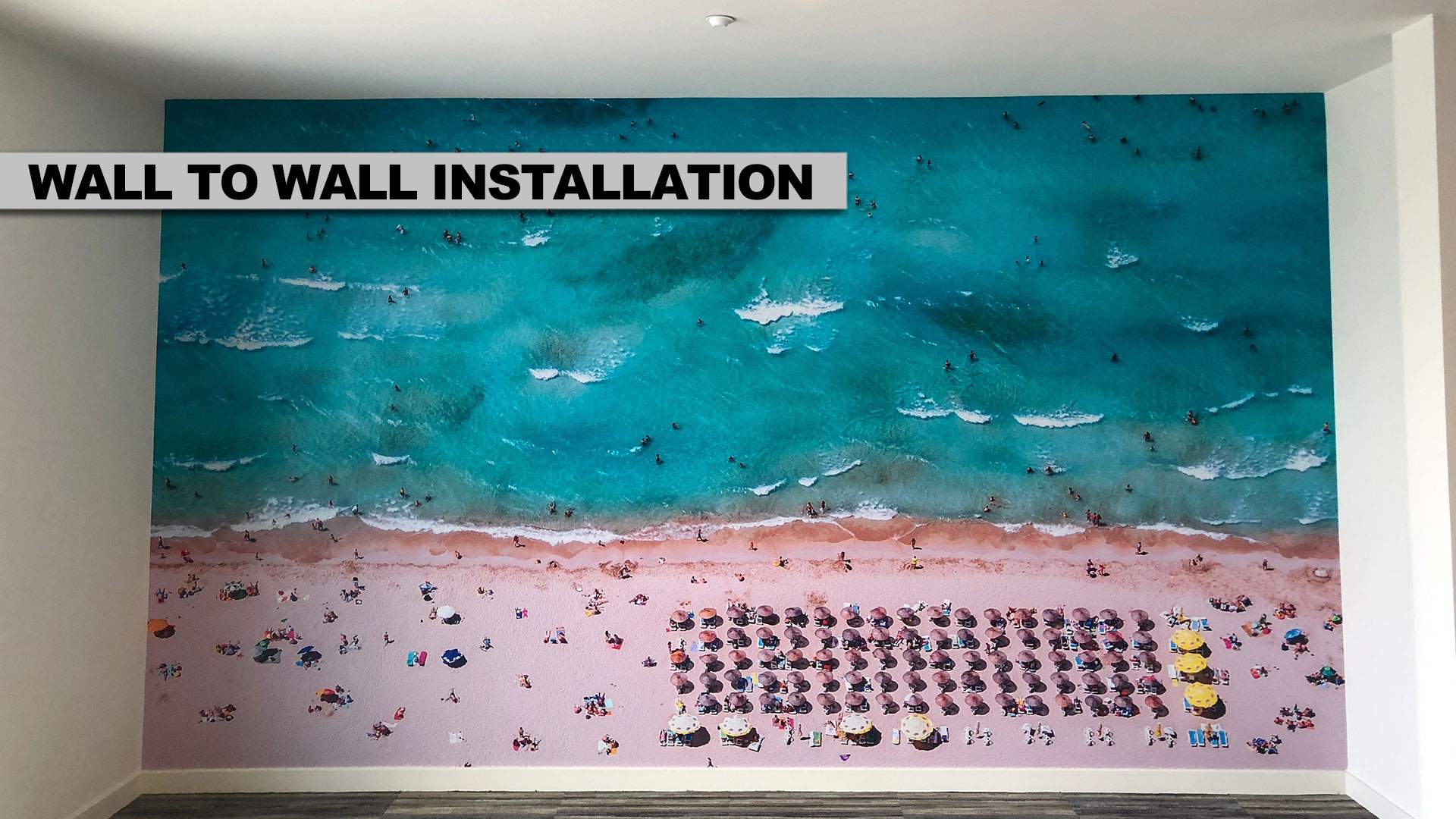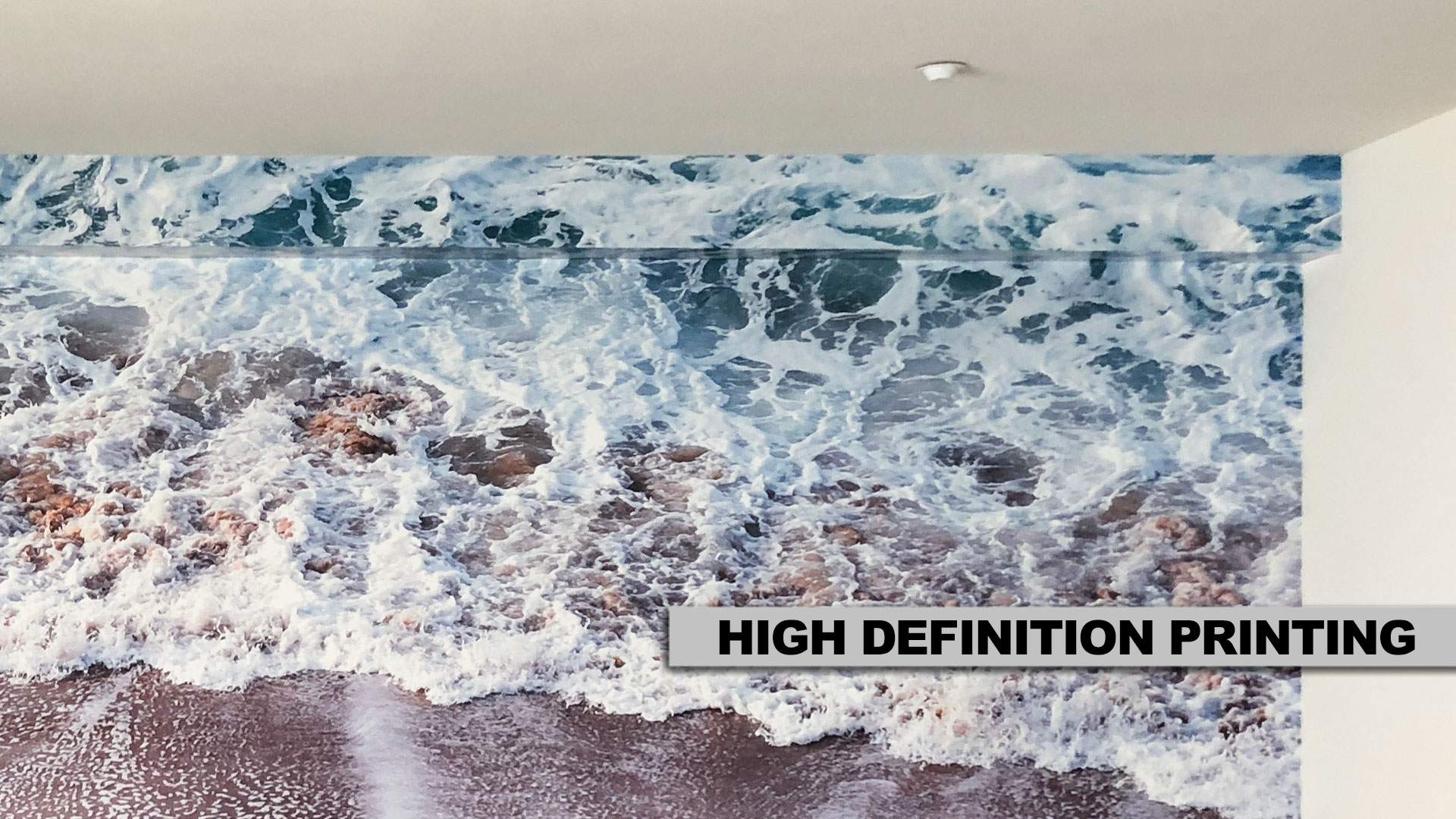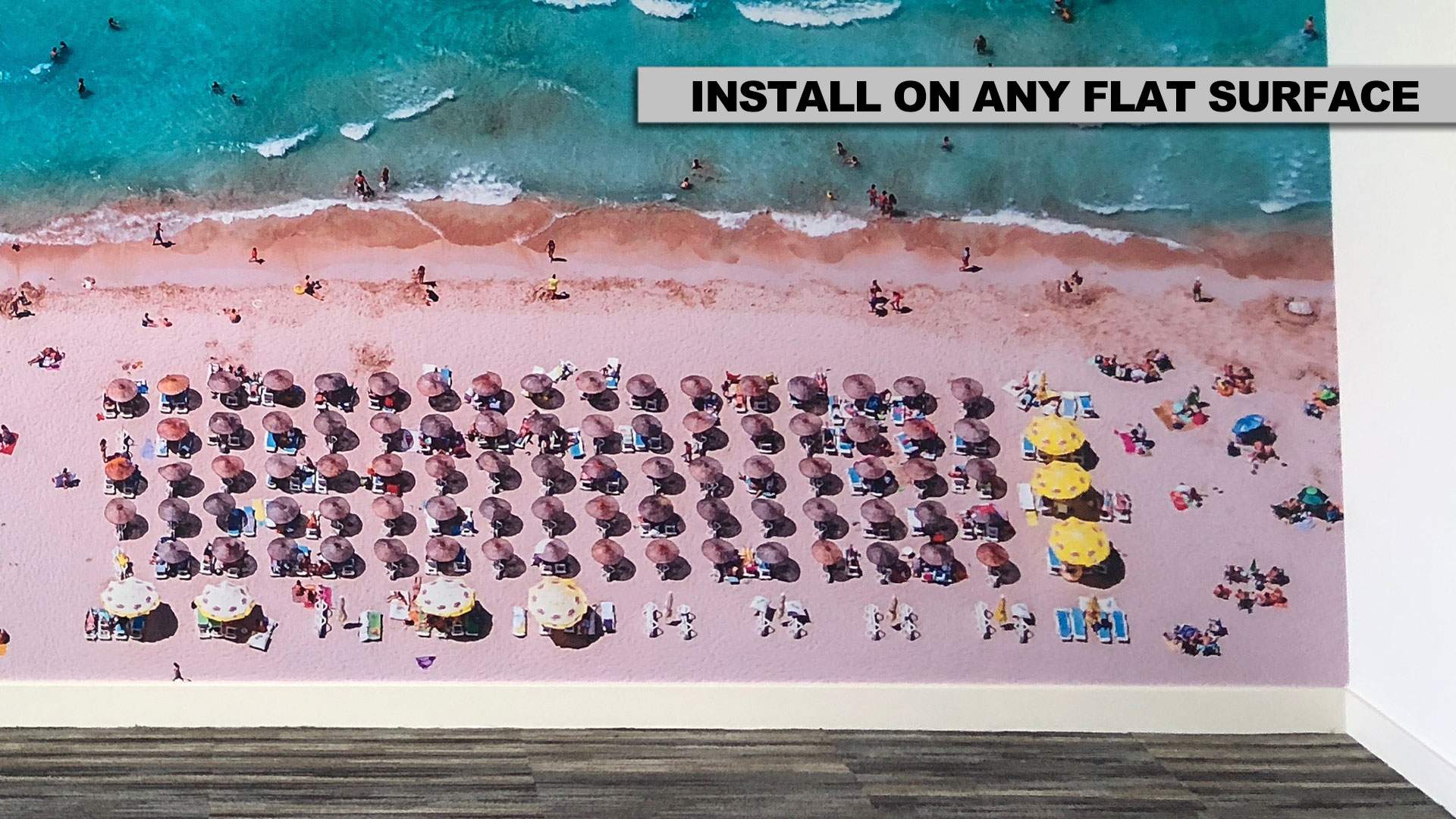 Are you looking for breathtaking wall graphics?
---
The rising popularity of wall murals with business owners, designers and homeowners has really taken off. Take a look at these amazing large scale wall mural that Monster Image printed and installed in Oxnard, CA. These wall images have added a unique personality and created a cool environment to the property. Wall graphics are an easy way to transform a room, a lobby or even a closet into a custom setting. Monster Image uses the highest quality printers to give your customers the best scenic life-like experience.
Monster Image of Fountain Valley, CA uses several different performance vinyl from 3M depending on your needs and the surface we are covering. Whether you are looking for a short-term trade show wall graphic or a permanent wall mural, our team has you covered. We install wall graphics into concrete, wood, painted drywall, metal and glass surfaces. No matter how intricate the surface is, we install large scale wall murals that fit onto every detailed section around the wall. Large scale wall mural graphics can be installed both inside and outside your can business advertise your products and services with excellent visibility. Our 3M trained installers apply the vinyl to your walls professionally and accurately working with your needs.
In addition, businesses that wrap their walls in colorful graphics with a product image can help your company continue to sell bigger than life. Like a billboard, wall graphics are seen and stay in your customers' vision until they are ready to purchase. Not only can we print any image, in full color as you can see in the images above, but we can install it anywhere in North America !
Please give us a call at (714) 596-7465 or visit us at 10725 Ellis Ave Suite C Fountain Valley CA 92708 to get started!
---