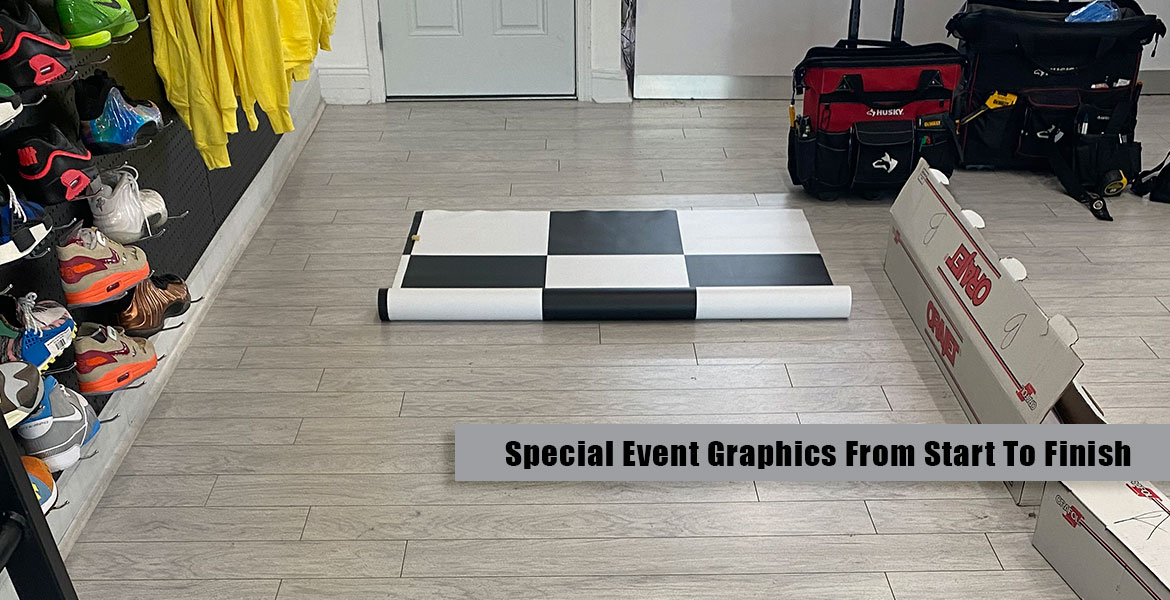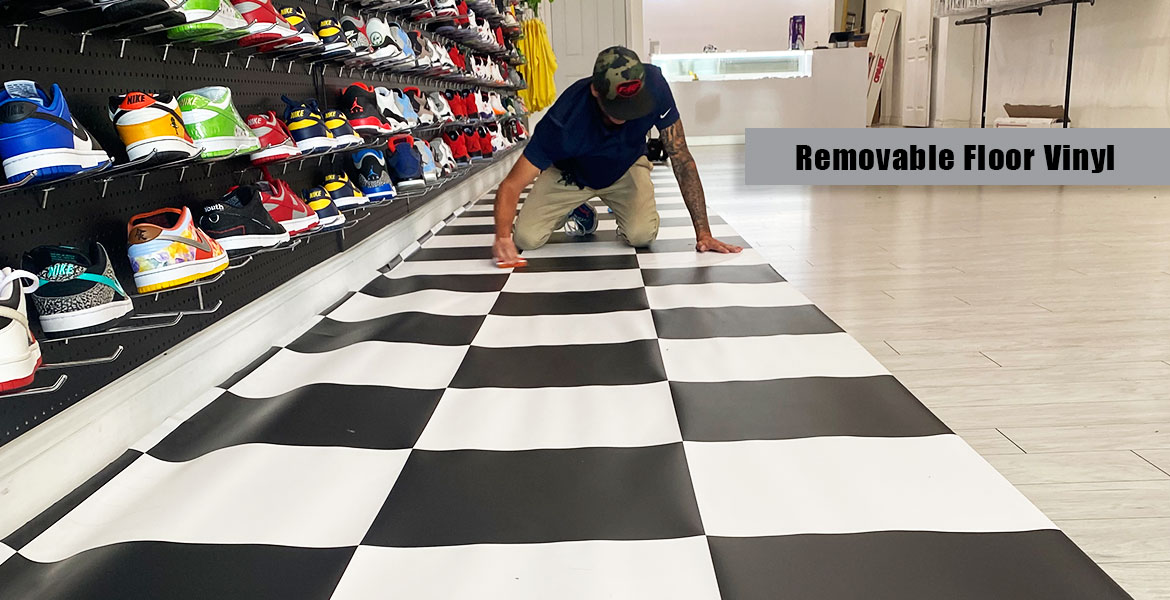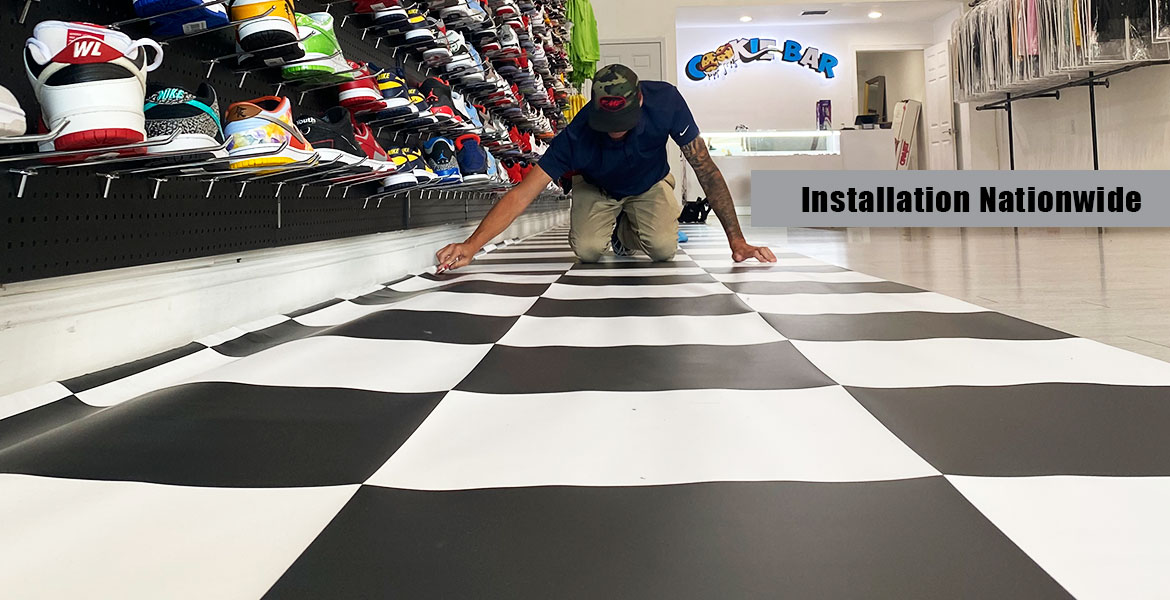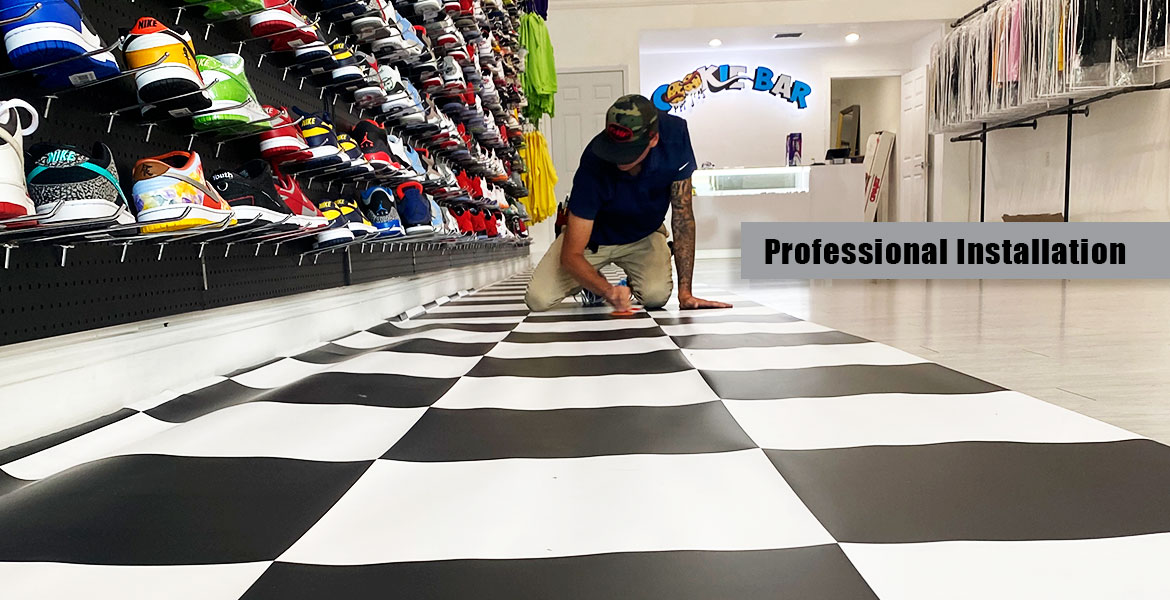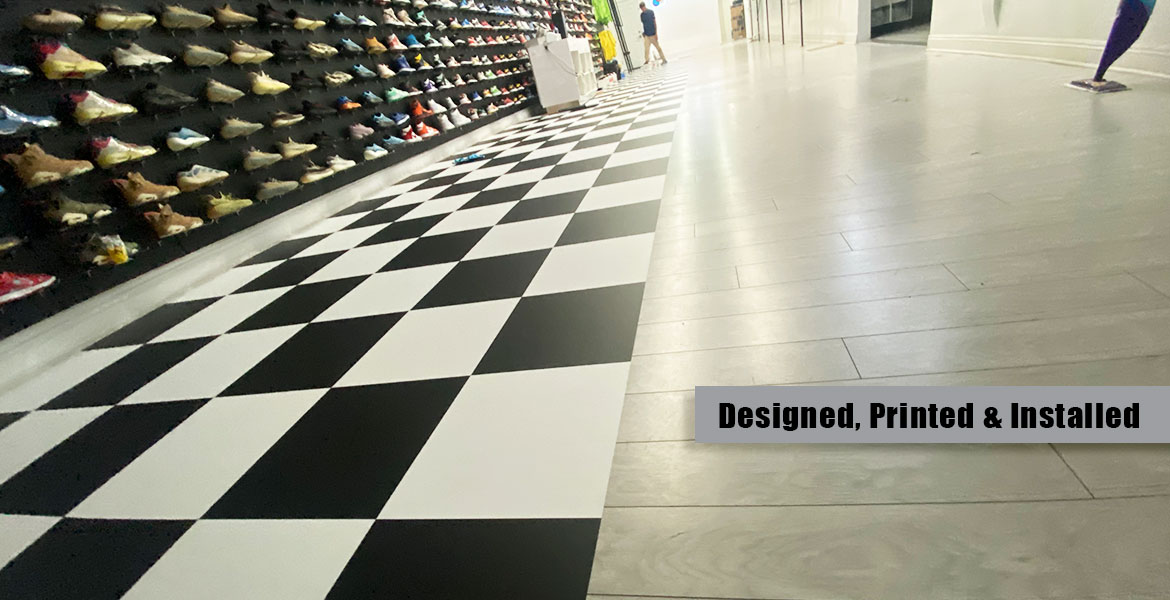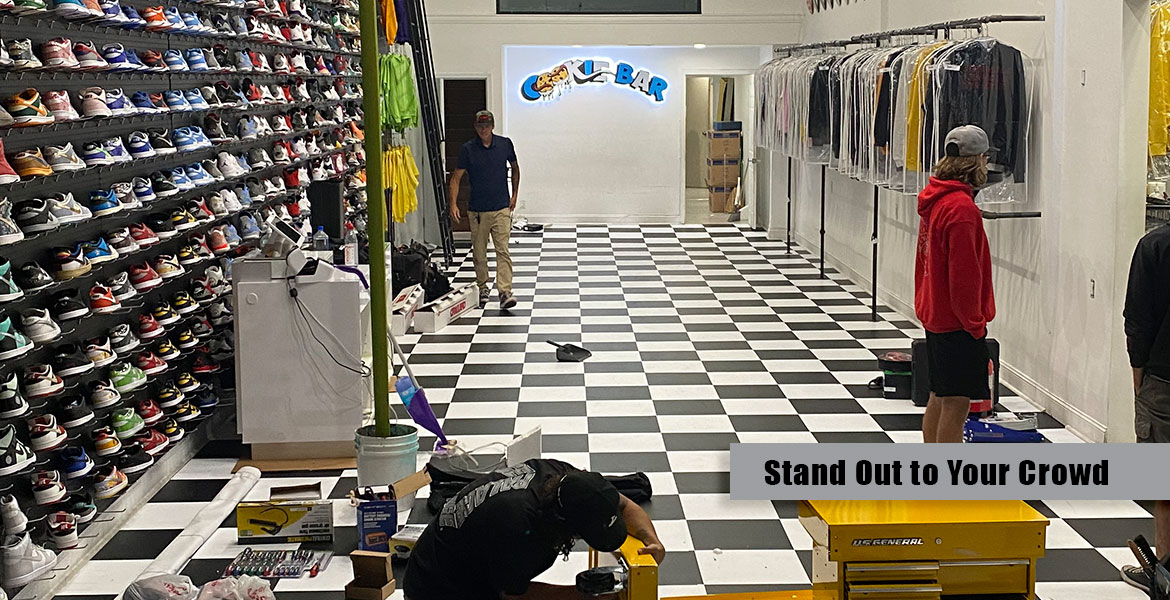 Creating the perfect event is no small feat and one of the best ways to pull it all together is with floor graphics.
---
Create that "WOW" factor with a custom graphic designed to impress guests as soon as they walk in. Monster Image recently designed, printed, and installed this eye-catching temporary floor graphic for Cookies N' Kicks in Los Angeles, CA. For events of any size and type, you can incorporate floor graphics to your design and we've got you covered.
Monster Image in Fountain Valley offers a variety of material that include both removable and more permanent options. Sometimes known as floor decals, our custom printed floor graphics work great in commercial spaces, the office or at home. If you want a more permanent solution we can print on a durable, removable and scratch-resistant vinyl. Floor decals are adhesive graphics that are primarily used for advertisement purposes in your retail store or business location. Their thin nature and certified slip resistance makes them durable enough for foot traffic yet not so thick to be a hazard or nuisance to customers.
Utilizing floor graphics vinyl material is a cost effective advertising and promotion method. Vinyl media does not take up valuable space because it adheres to the floor, but it does have an incredibly impact on attendees and prospective customers. The vibrant colors and images catch the attention of anyone passing by. Also, vinyl floor media is easy to move around or remove altogether when the media is no longer needed.
Whether you need a temporary or more permanent solution for your floor graphics Monster Image can help. We are located in Fountain Valley, California but offer printing and installation coast-to-coast. Our in-house designers are also available to help with any of your design needs. Give us a call at 714-596-7465.