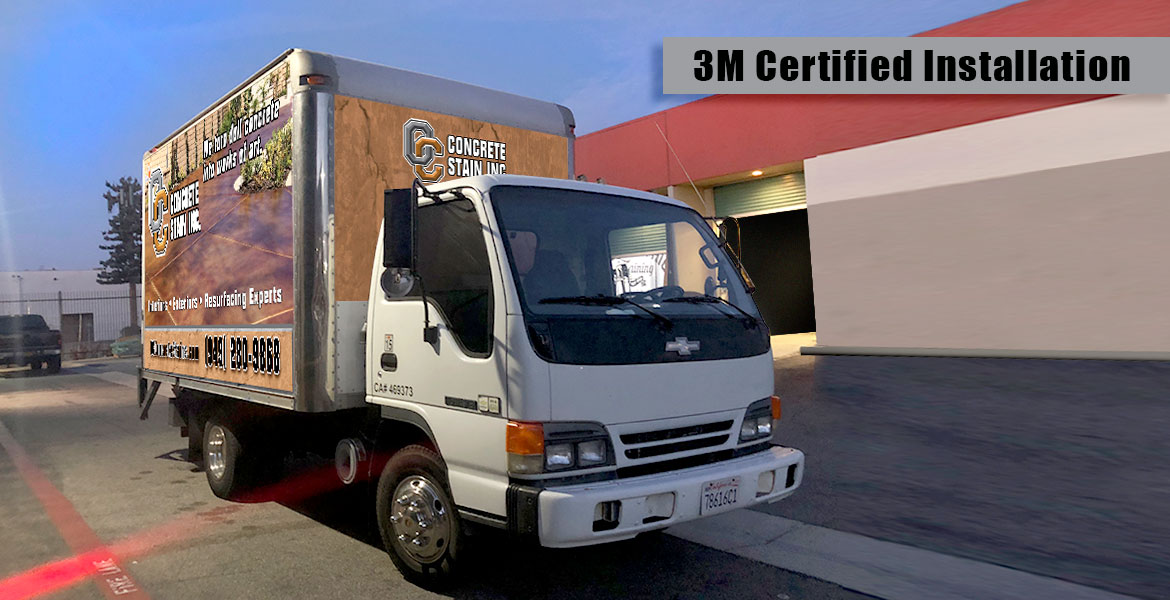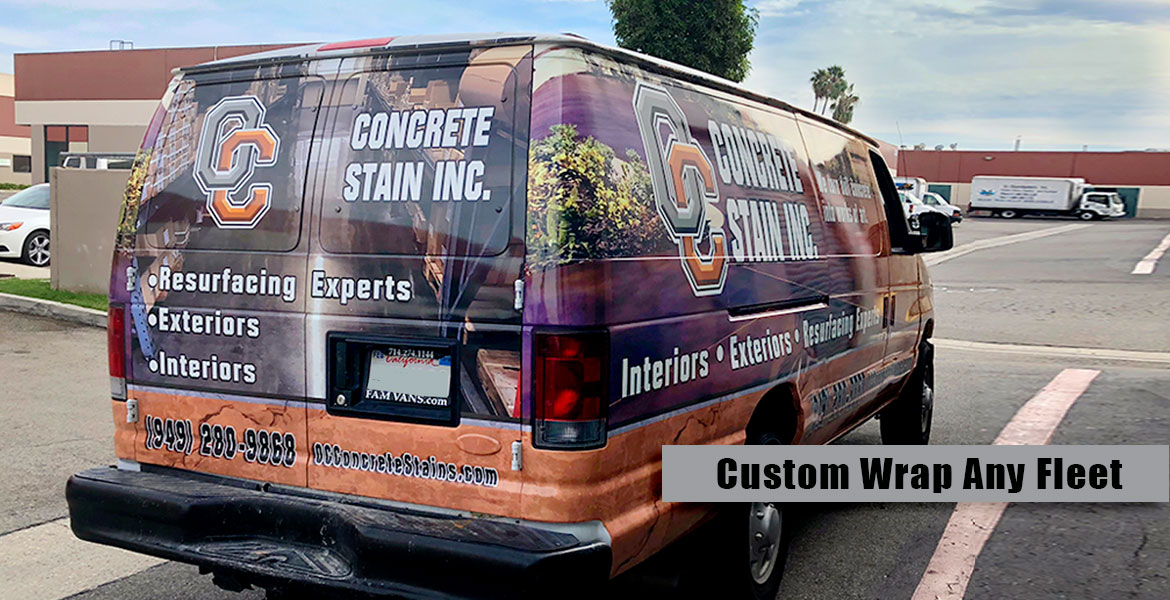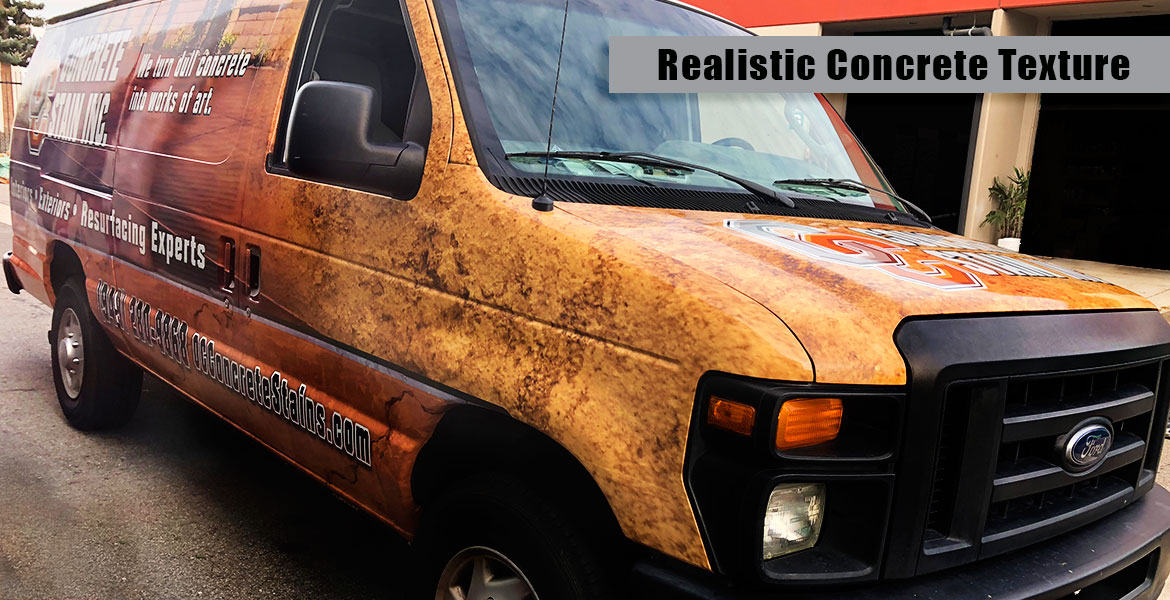 OC Concrete Stain located in Orange County, CA are in the business of restoring, polishing, staining, and sealing concrete.
---
They turn dull concrete into artwork that shines! So of course they wanted that same excellent work to be reflected on their vans and trucks.
At Monster Image we enjoy designing truck graphics and car wraps. Our all-inclusive fleet graphics process starts with exceptional customer service and design. Our in-house design team work directly with your marketing team to best use your brand elements for a custom wrap. We can create a one of a kind design for your fleet wrap. While each vehicle has different curves and sizes, our design team can coordinate your ideas to any vehicle. Are you located outside of California? No problem, Monster Image of Fountain Valley is a 24/7 large format print shop. Give us a call and we would be more than happy to help.
Car wraps and fleet graphics are an easy way to extend your brand in local and nationwide areas. Service companies leave their vehicles at job sites from a few to several hours. Vinyl wraps are a great way to make good use of that time to promote your brand to anyone nearby, whether on or off the road. Your wrap pays for itself with the new business it attracts!! At Monster Image of Fountain Valley we are use to our customers leaving happy and coming back to wrap the rest of their fleet.
Does your business have one, two, thirty vehicles? What are you waiting for? Give us a call today at (714)596-7465 about wrapping your fleet. You can even schedule a personal consultation with one of our sales representatives at our shop in Fountain Valley, CA. Don't wait any longer. Let's turn your vehicle into a money maker!