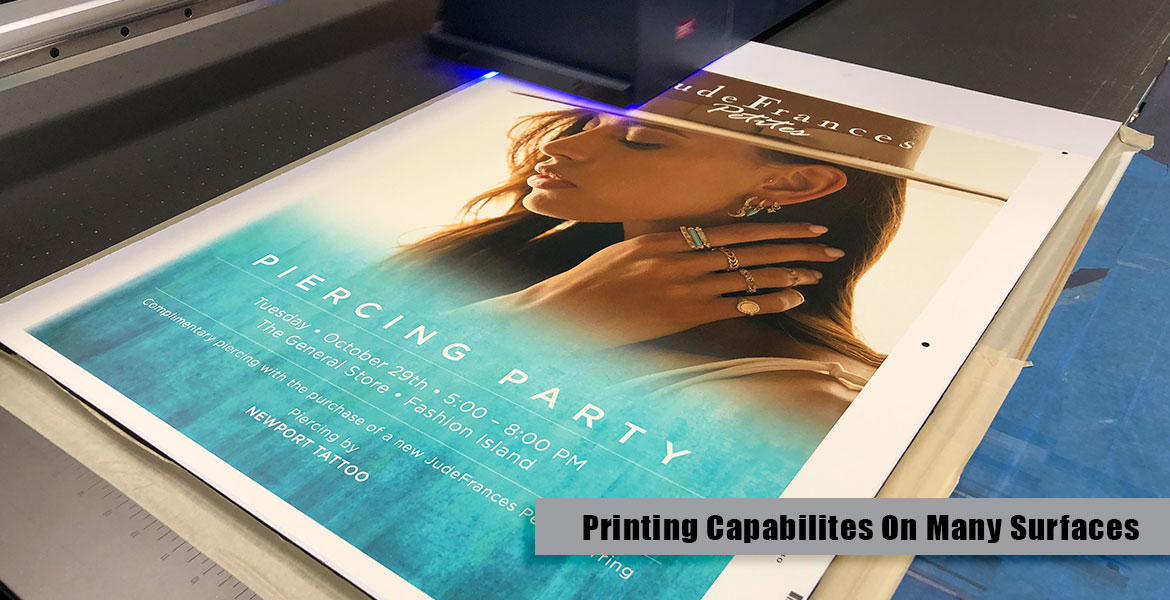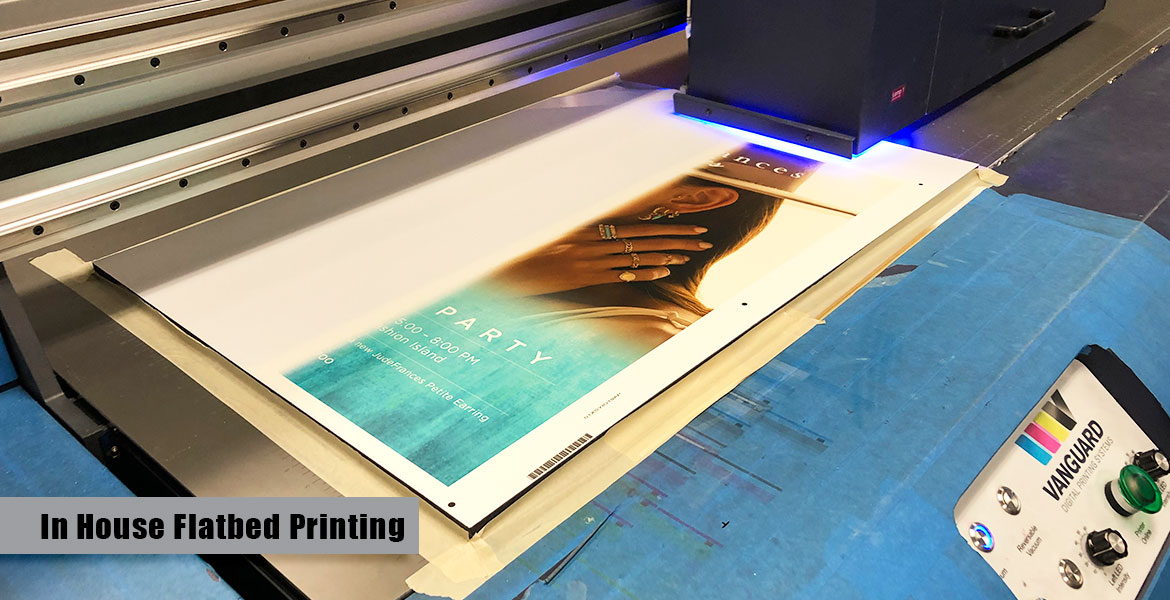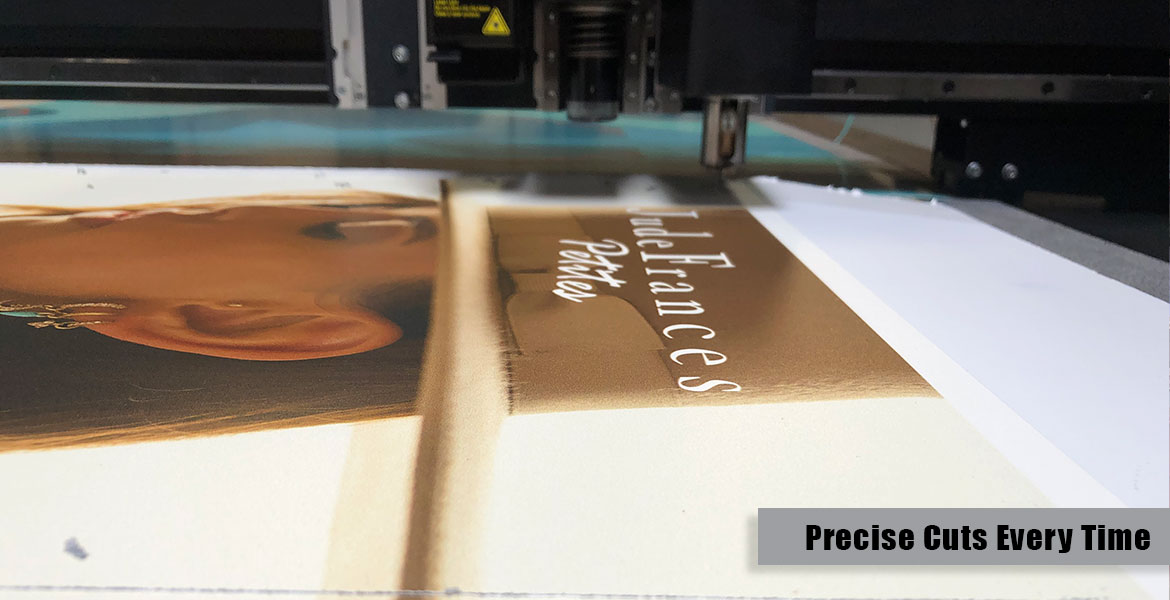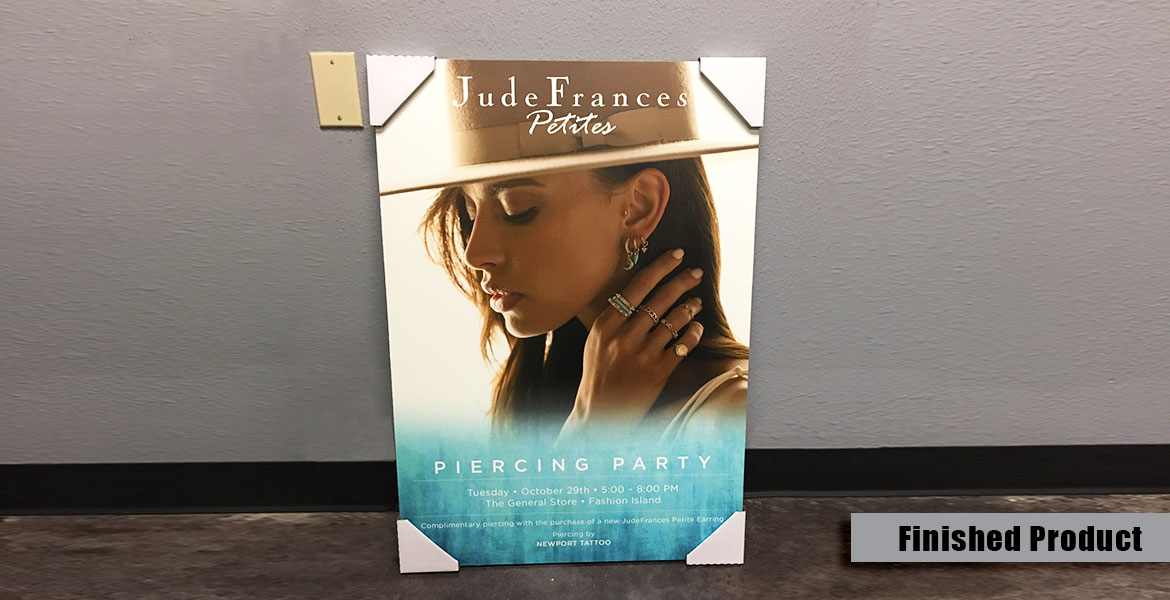 Monster Image of Fountain Valley has really stepped it up with out new UV flatbed printer.
---
This gives Monster Image the ability to print on many types of materials and surfaces. Flatbed printing also allows us to print high quality and at higher speeds. Our UV flatbed printer has been used for a variety of products that include pop up shops and retail signs. Flatbed printing gives us the ability to produce displays that give your campaign a look that is meant to stand out.
This gator board sign was made for Jude Frances Jewelry on our UV flatbed printer. Monster Image also helped Jude Frances with the installation of their pop up shop at Fashion Island in Costa Mesa, California. Since Jude Frances makes high quality jewelry they wanted a high quality print for their special event. Monster Image of Fountain Valley was happy to help.
Monster Image of Fountain Valley has created pop up shops, flatbed prints, and many other retail displays for retail brands across the nation. We also have installers in every state, so we are not just limited to our local customers. If you need help creating graphics for your custom signage, we also have in-house graphic designers to help your vision come to life.
Monster Image has years of experience in printing custom signs, wall graphics, retail displays, and vehicle wraps. Monster Image is located in Fountain Valley, CA but we are able to print and install anywhere around the country. Call us for a quote at (714) 596-7465.