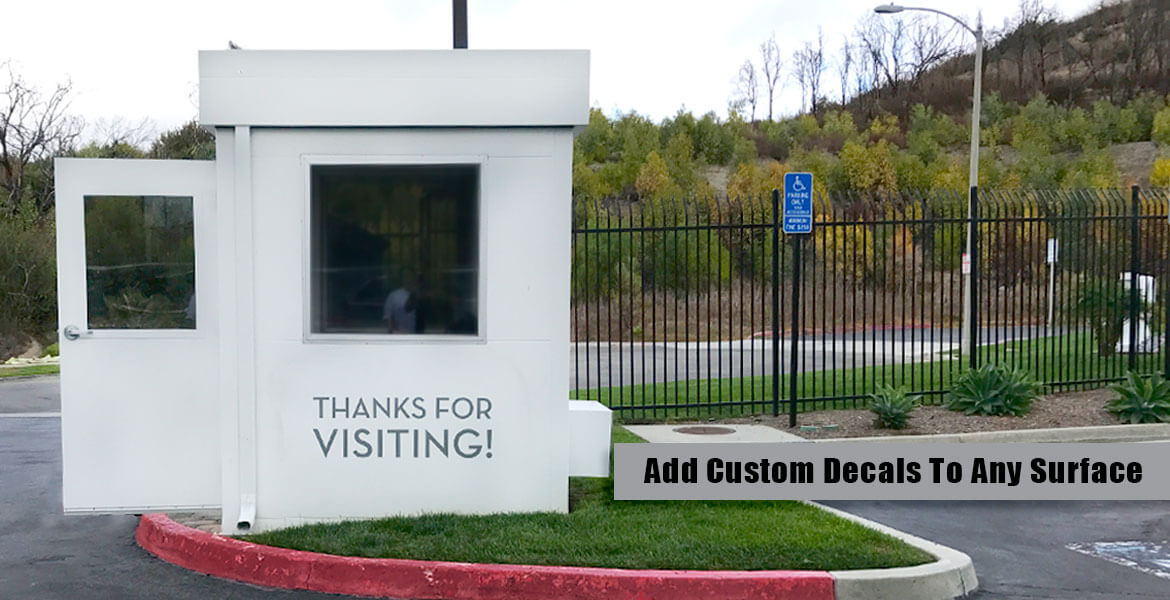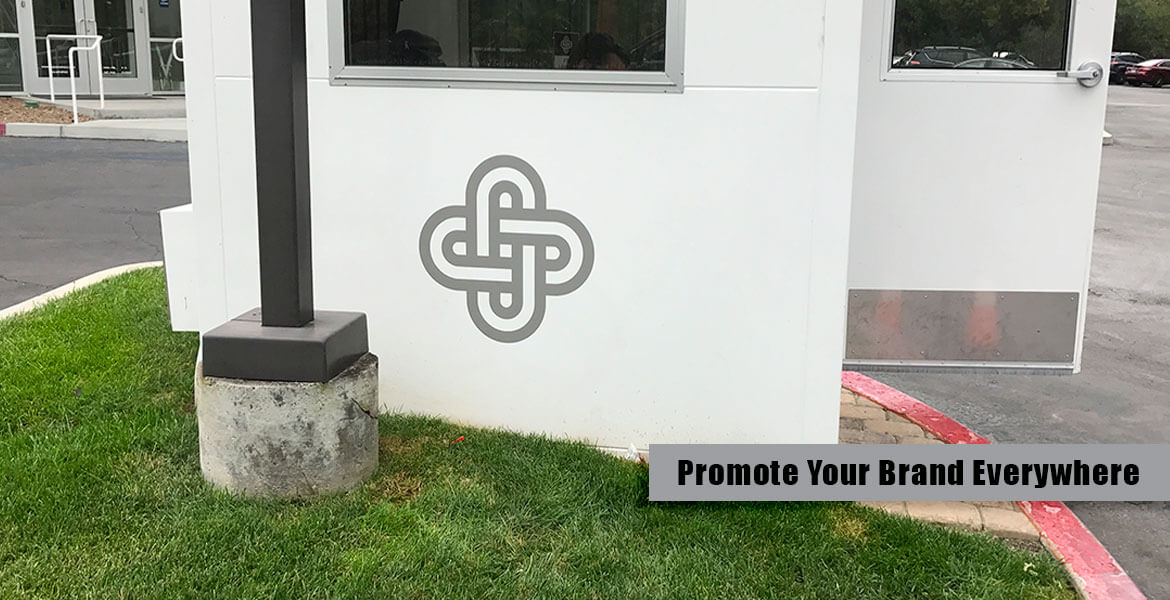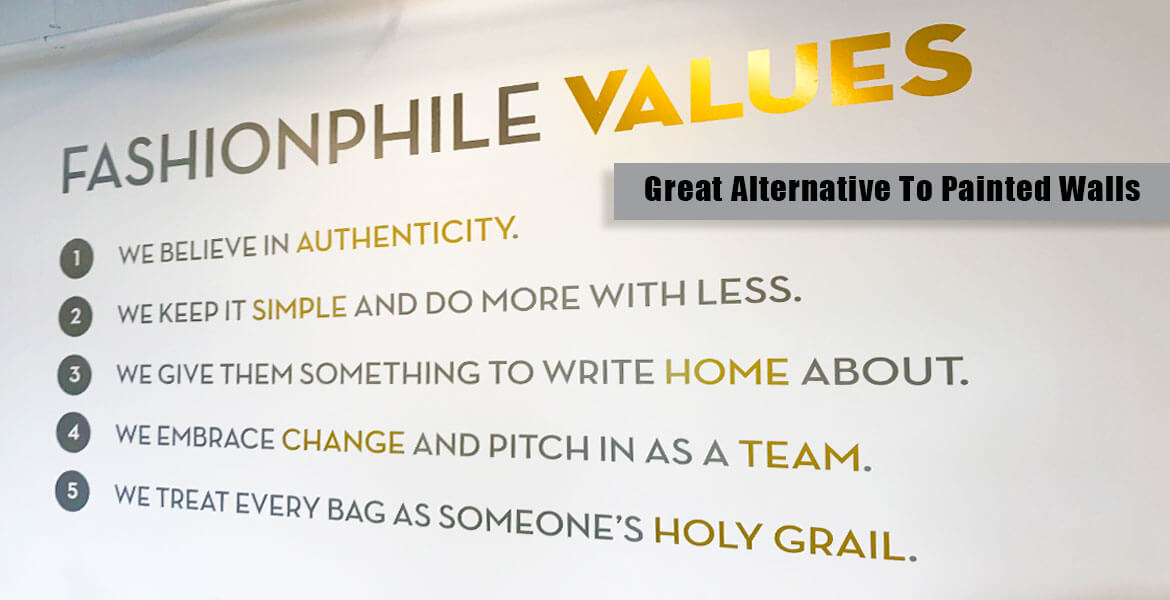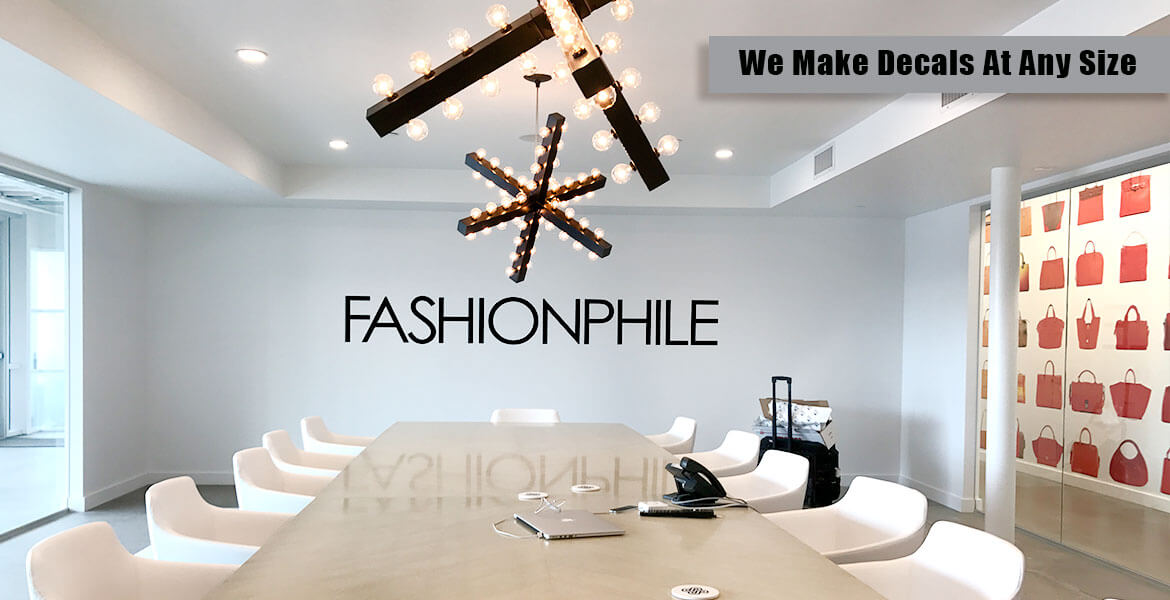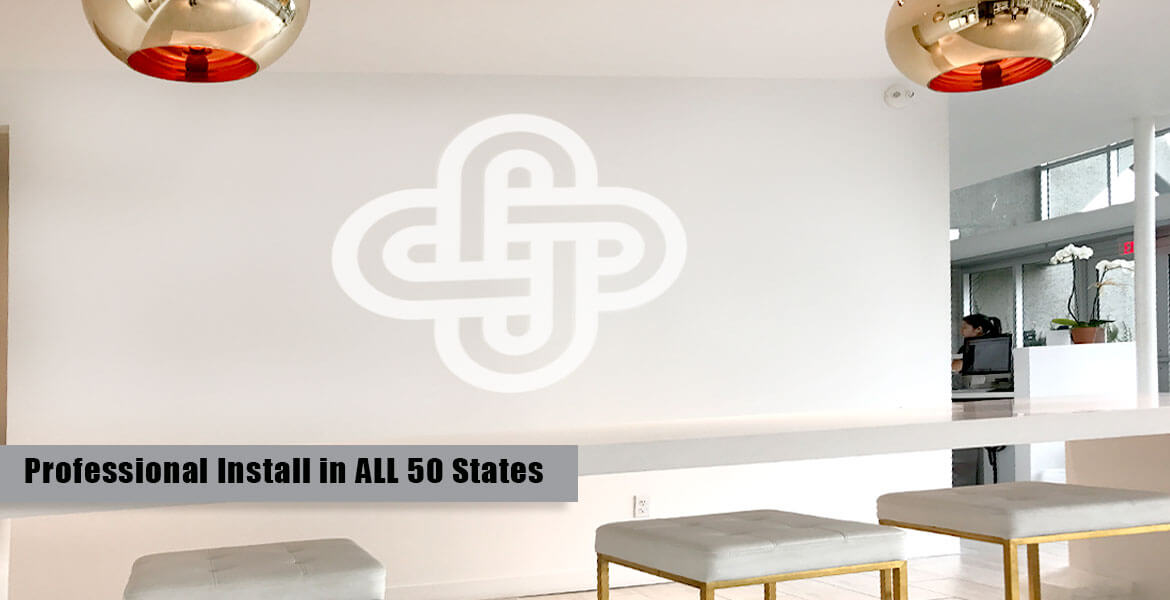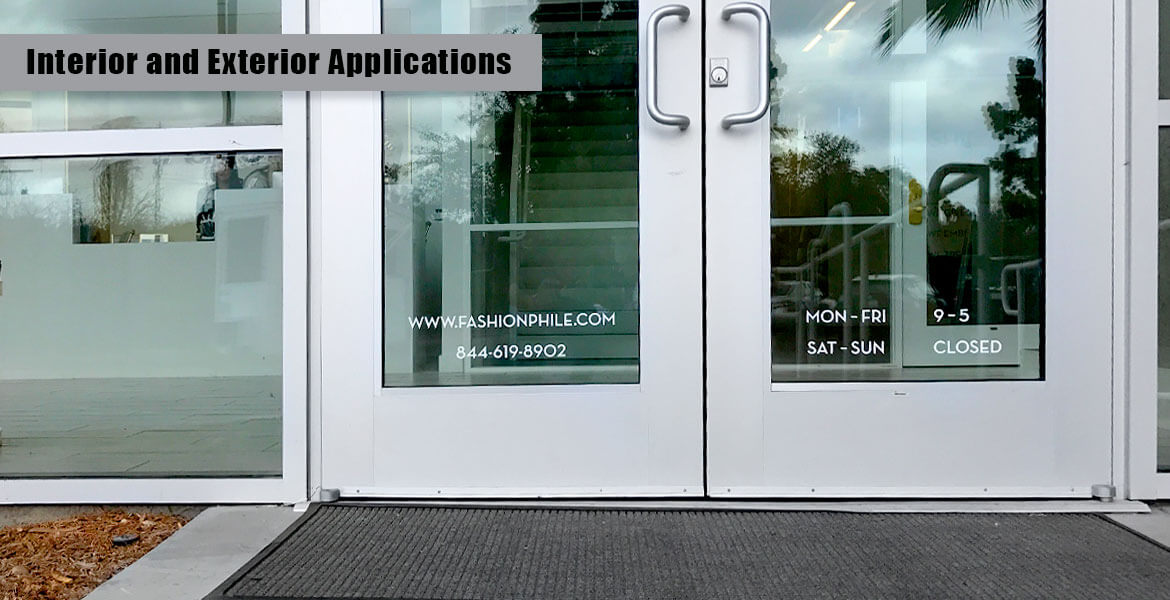 Your One Stop Solution for Printing and Installations
Fashionphile in San Diego County, is one of the leading and most trusted sources in the secondary market for luxury handbags. Fashionphile contacted Monster Image to add informative and branding decals throughout their space. Die cut decals are cut out of colored vinyl and can be created from any text, logo, or shape. Fashionphile took advantage of the material's many applications by having window decals, wall decals, exterior decals, and interior decals installed. When visiting Fashionphile, you immediately see their logo promptly displayed. Monster Image exterior decals are produced with 3M vinyl to guarantee quality and a strong hold. Our decals withstand the elements and are known for their durability in indoor and outdoor applications. Next, you notice their contact info and operating hours at the bottom of their glass doors. It pays to be different! Monster Image installers are able to apply your vinyl decals at any location, whether at the bottom of a door or on the largest building wall. Once inside, you experience an ultra-modern motif. We work closely with our customers to keep to their branding choices. It takes a professional eye to compliment and not distract when installing a variety of custom decals. Fashionphile's values decals are a great example of have the WOW factor in a tasteful way. Their once standard wall is now a dazzling decal piece with the use of grey and shiny gold vinyl. Whether it's their conference room with a black type logo or the large white logo in the lobby, Fashionphile is speaking bounds from any part of the building. Many companies forget that the journey isn't complete until the end of the visit. Fashionphile takes advantage of those last moments to say "thanks for visiting!" with a custom exterior graphic.
Don't risk not being memorable. Catch your visitors and investors' attention quickly with custom decals for any space or surface. Our team at Monster Image in Southern California works 24/7 to provide the best customer service for our clients. We are happy to accommodate your needs from night installs to site assessments for exact measurements. We can wrap anything, including but not limited to: custom decals, interior wall graphics, exterior large graphics, vehicle wraps, exterior wraps, custom wraps, barricade wraps, trade show builds, fleet wraps, trailer wraps, wall graphics, deck wraps, special event builds, and so much more! Contact Monster Image in Huntington Beach, California today!