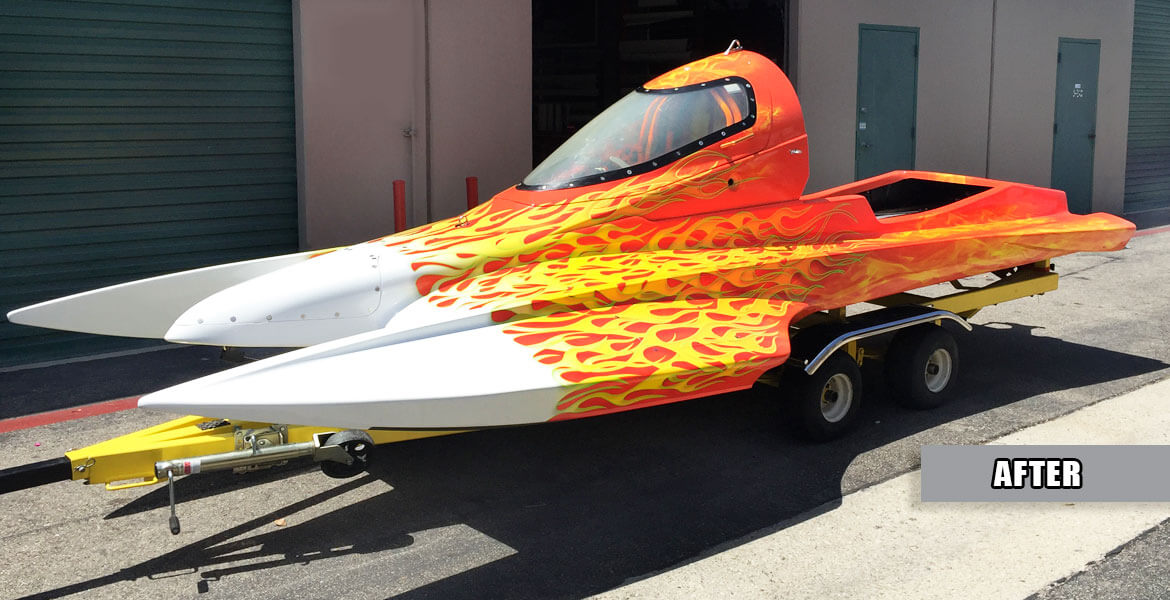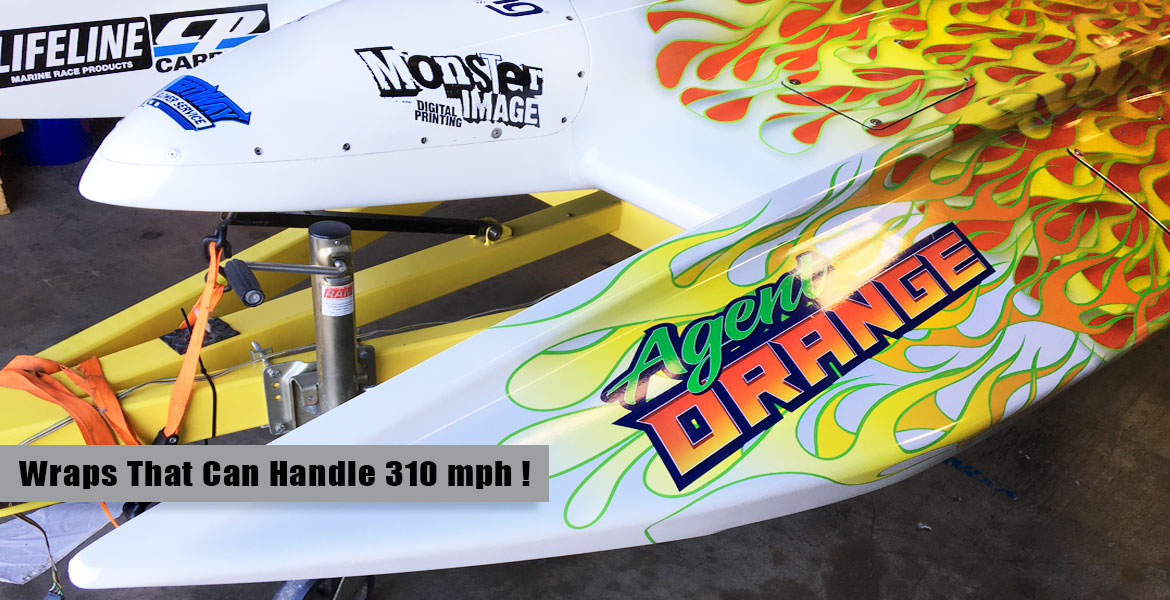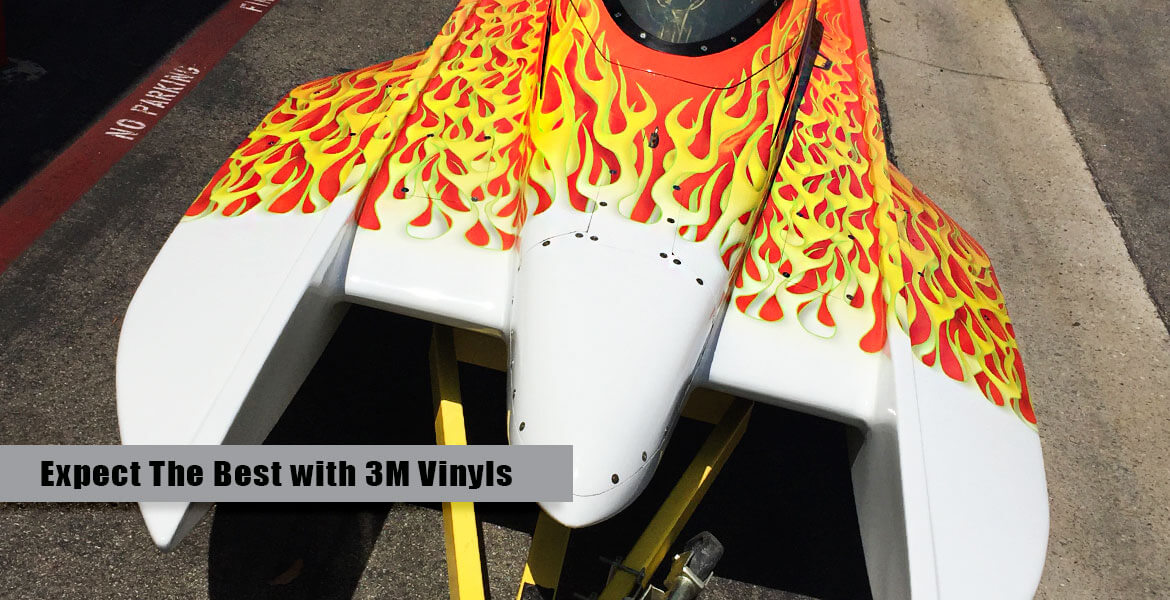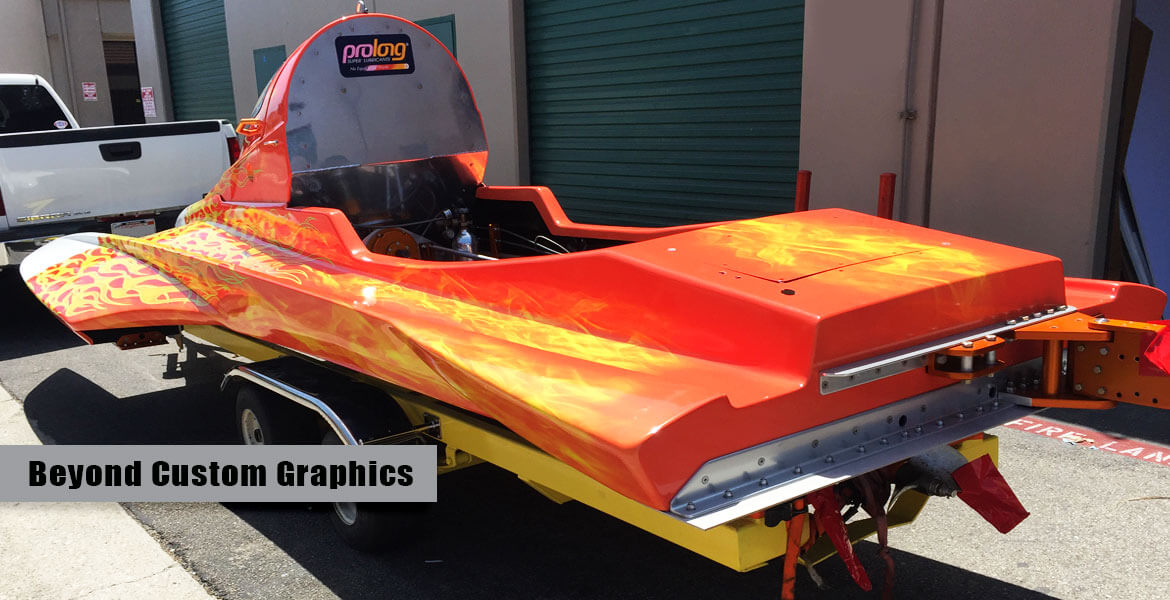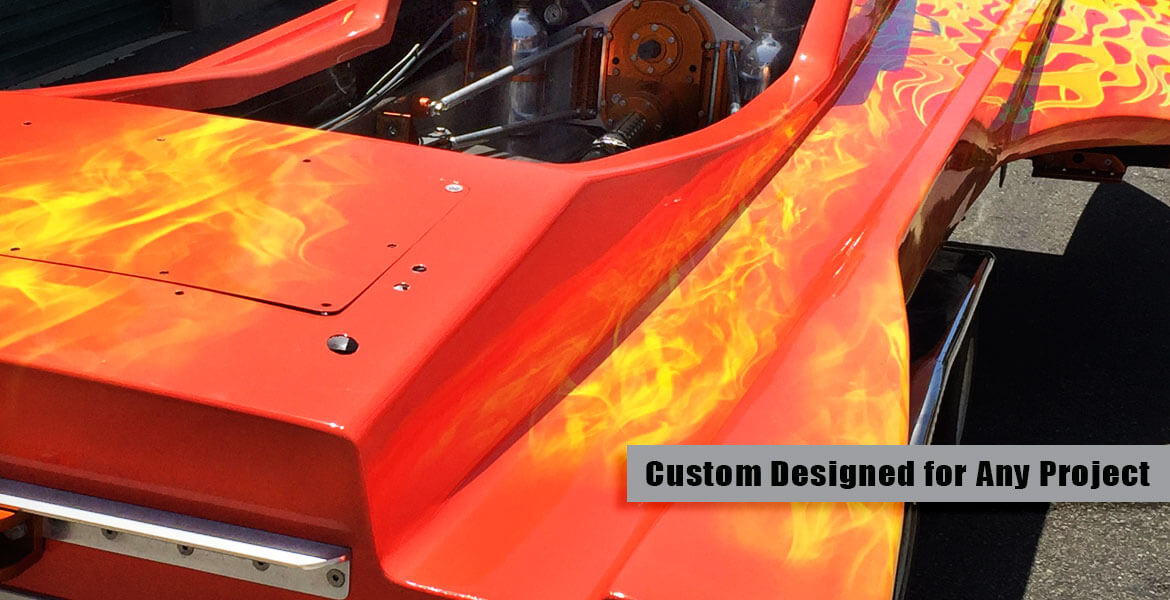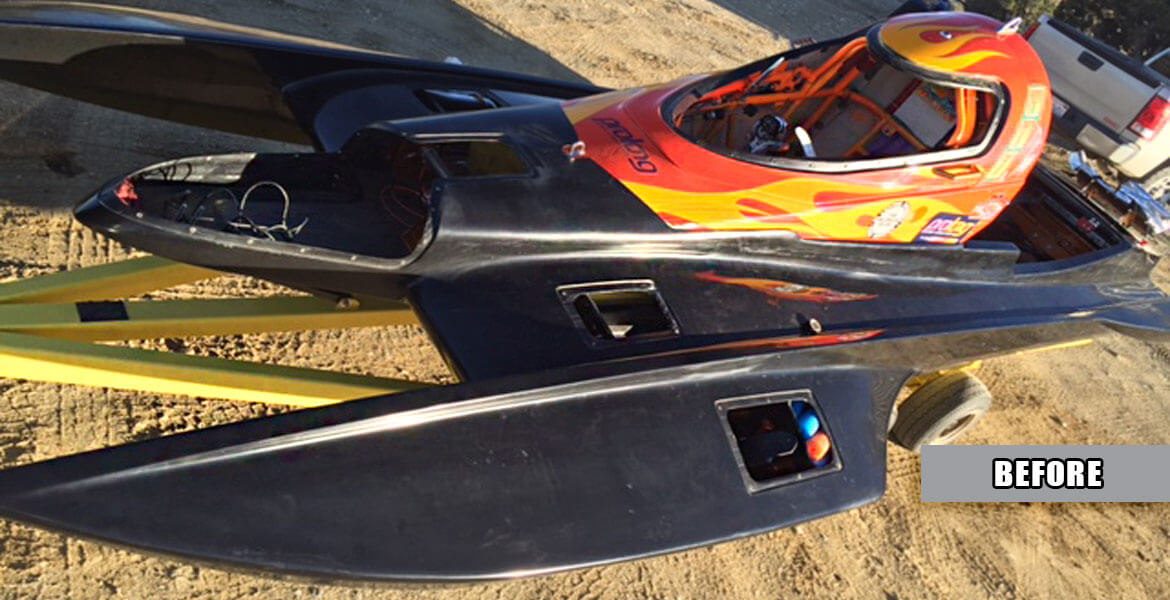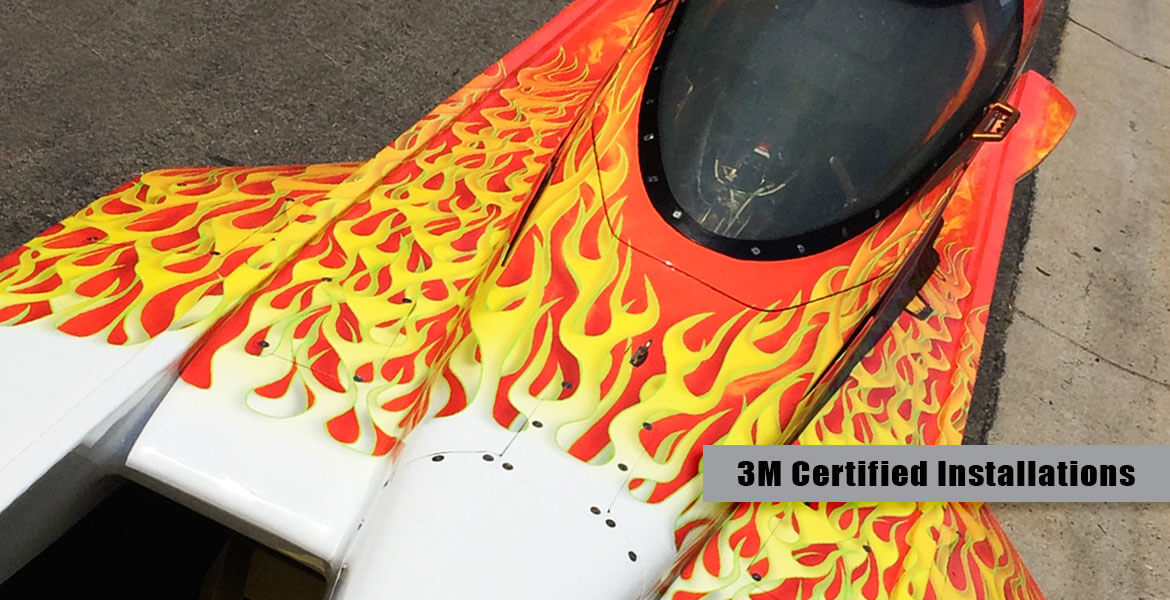 Team Agent Orange is a World Champion drag boat racing team in Orange County, California.
---
When Steve Rajic needed to wrap his newly designed drag boat Monster Image took this project very seriously. Like many projects at Monster Image, the design process was very detailed and created an immaculate fit to the vessel.
Once the design was complete we printed on the latest high performance vinyl from 3M. This vinyl and the high gloss laminate is guaranteed to withstand speeds of up to 300+ mph and also hold up in the water.
As you can see the results are vivid colors and an intense overall appearance on the drag race boat wrap. This wrap is virtually seamless in appearance and in layout which sets Monster Image wraps apart from the others. Call Monster Image in Huntington Beach for your next custom wrap project and lets see what we can bring to life !