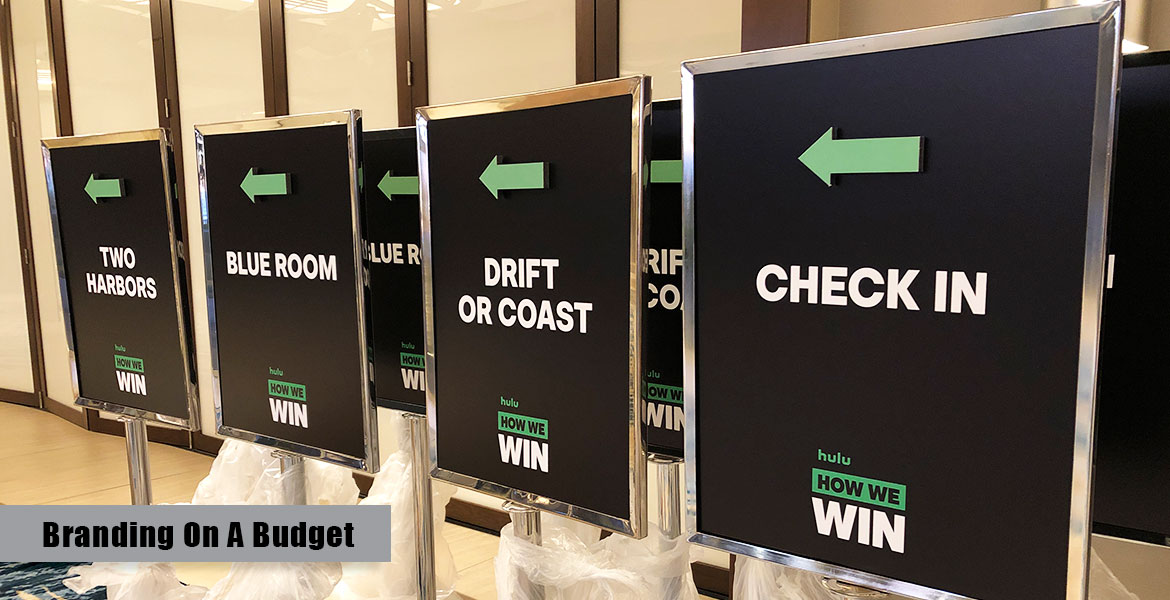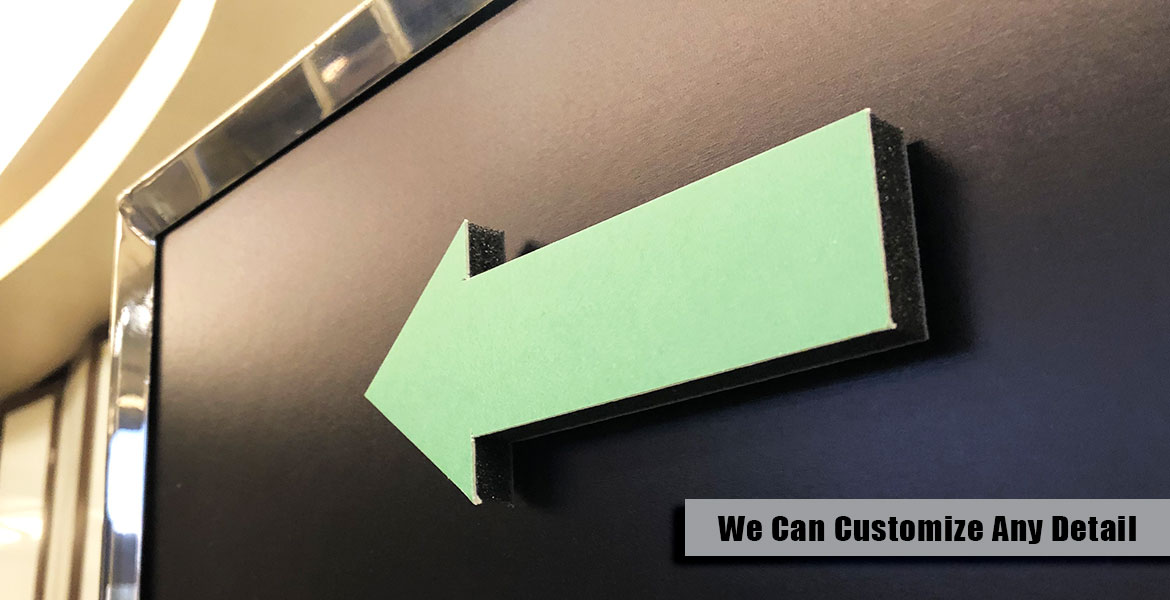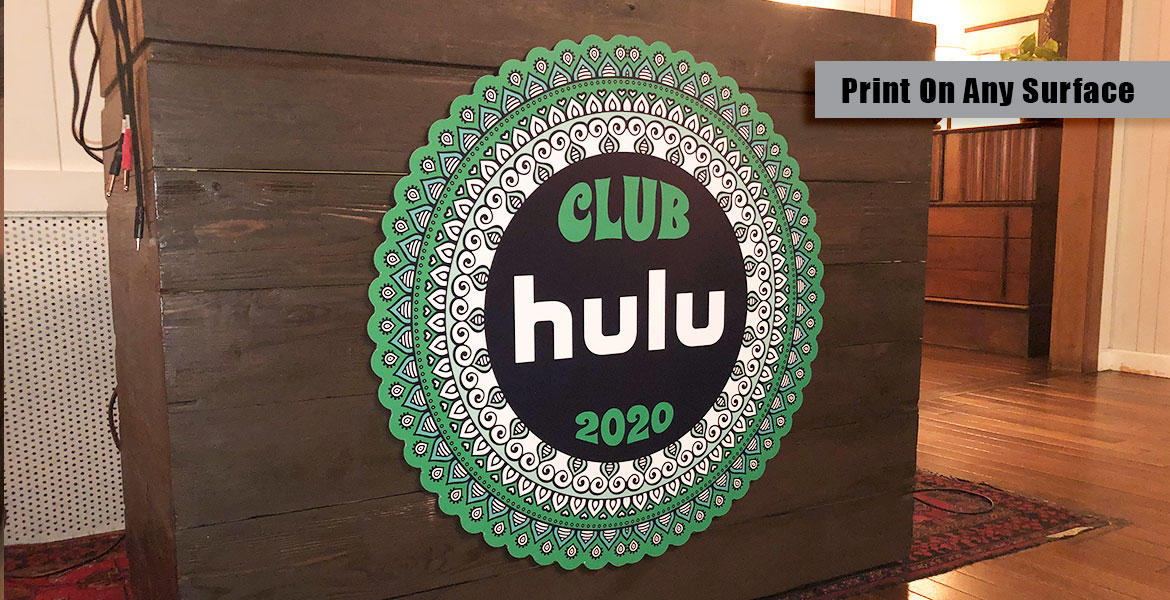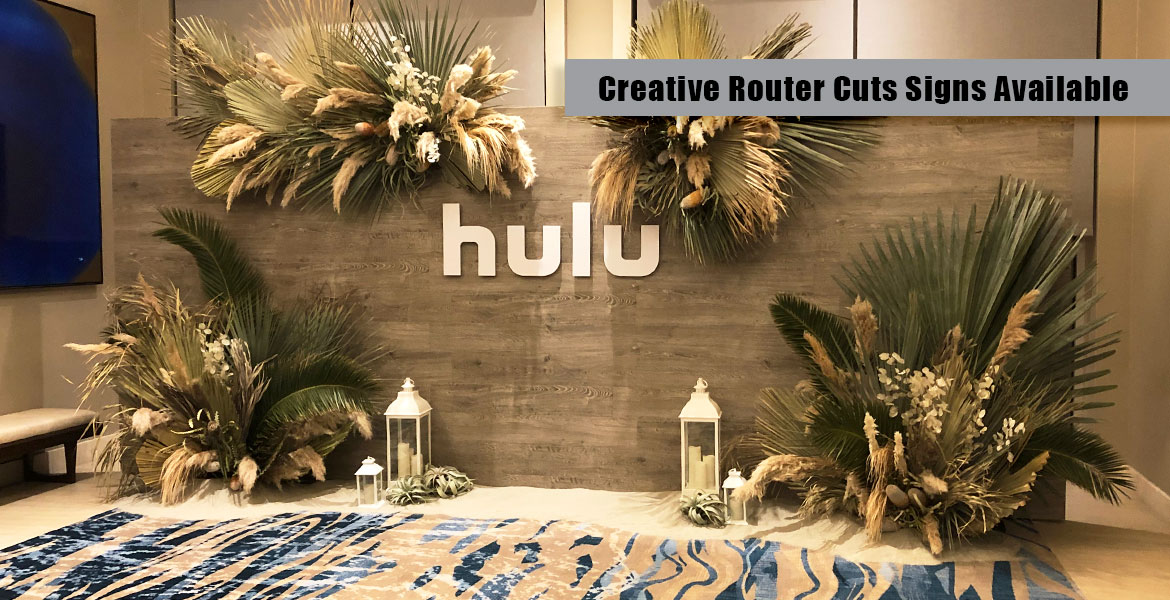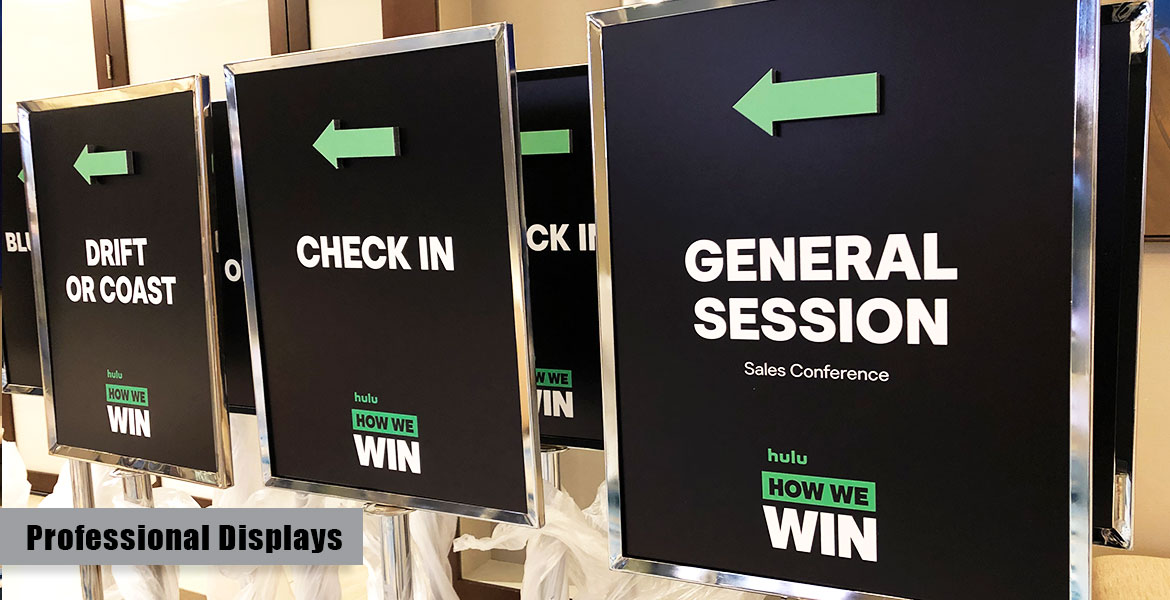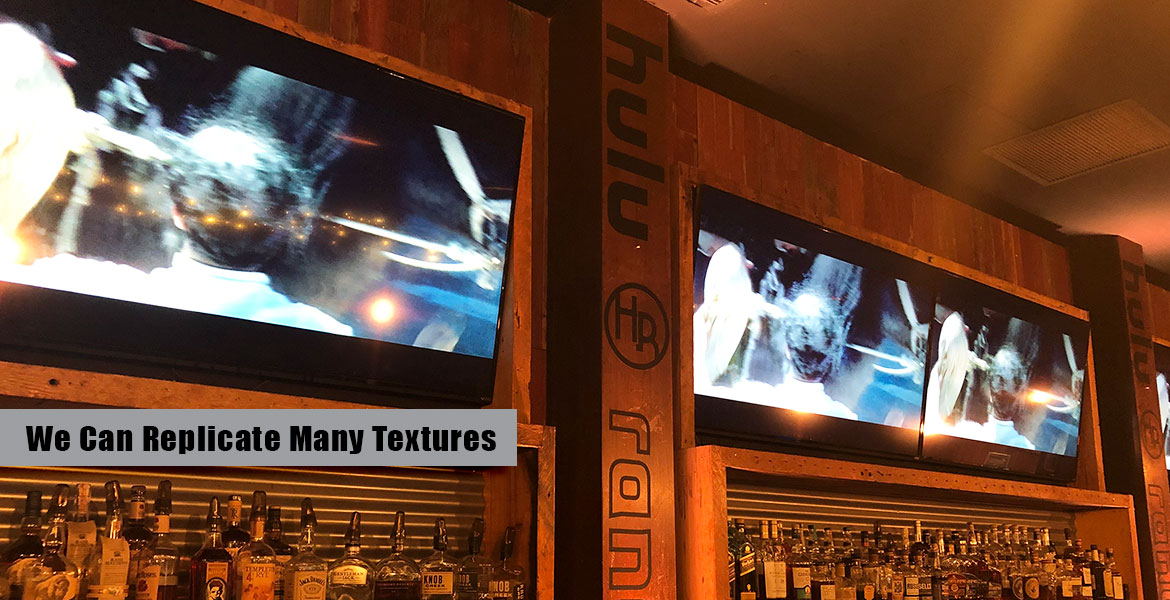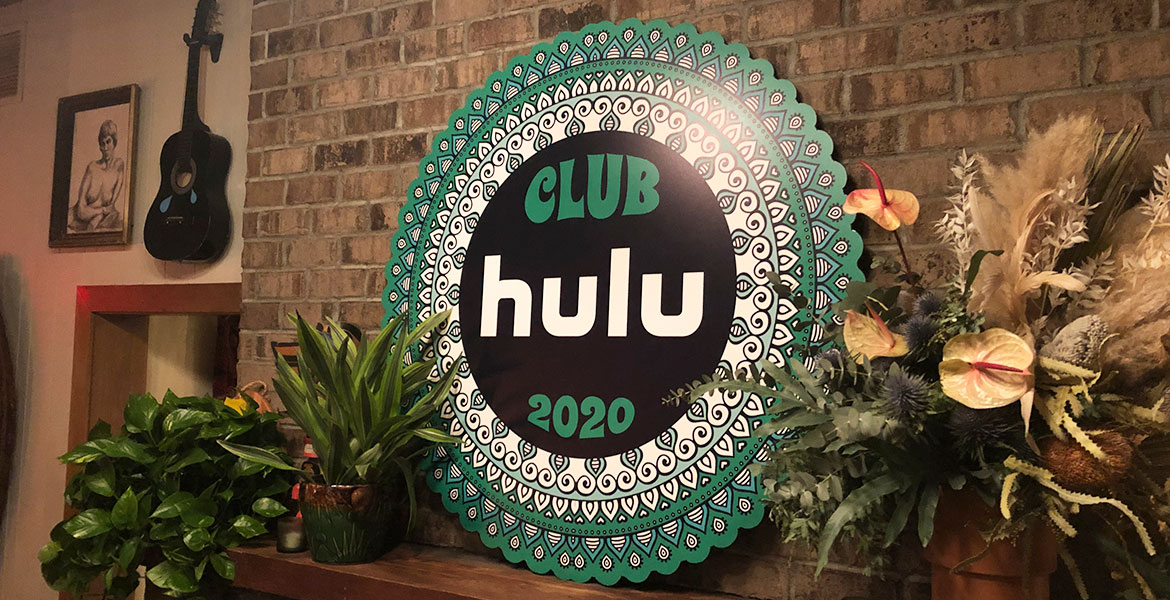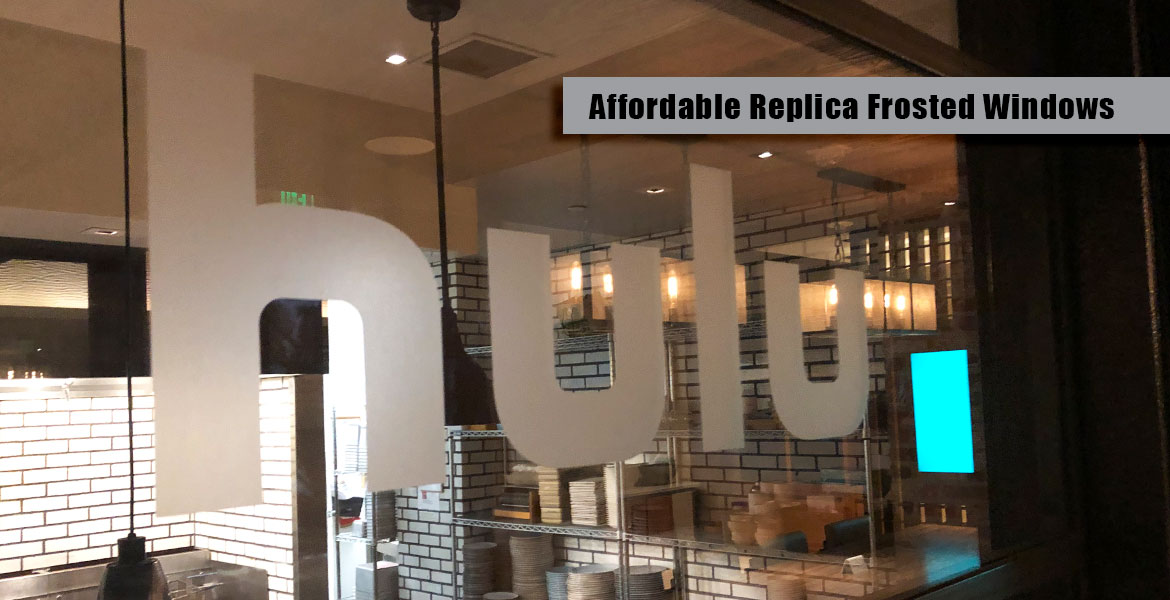 Monster Image has a UV flatbed printer that can print direct onto just about any surface.
---
We recently produced a variety of products for a Hulu event in Huntington Beach and printed directly onto many of the signs shown here. As you can see, directly printing onto the surface allows for highly customized products. Monster Image can also router-cut signs to any shape that our customers desire.
You'd be surprised how many UV printed products are around you. UV direct prints are in any environment where graphic communication is needed — so that's just about everywhere! Flatbed printing is also overall lower in cost because there is no need for additional materials and labor for mounting onto a second substrate.
UV Direct prints are also extremely durable. The ink becomes so hardened, there is no need for surface protection. The surface does not need to be protected by an over-laminate or be placed under glass either. The scratch-resistant surface makes the handling, transportation, and installation much improved. UV printed signs have a better tolerance to walk-by traffic than most.
Monster Image can print direct onto your product or material and it will be less prone to chipping, flaking, and fading. UV printing retains the quality of your print which ultimately leads to more savings. As you can see these Hulu signs are very vibrant and durable. UV flatbed printing gives us the ability to make just about anything that our customers envision. Monster Image can produce products or personal projects that will not only stand out to your viewers, but will also last longer.
Don't take our word for it. Speak with one of our sales team members today at (714) 596-7465. We are more than happy to provide a quote and answer any questions.