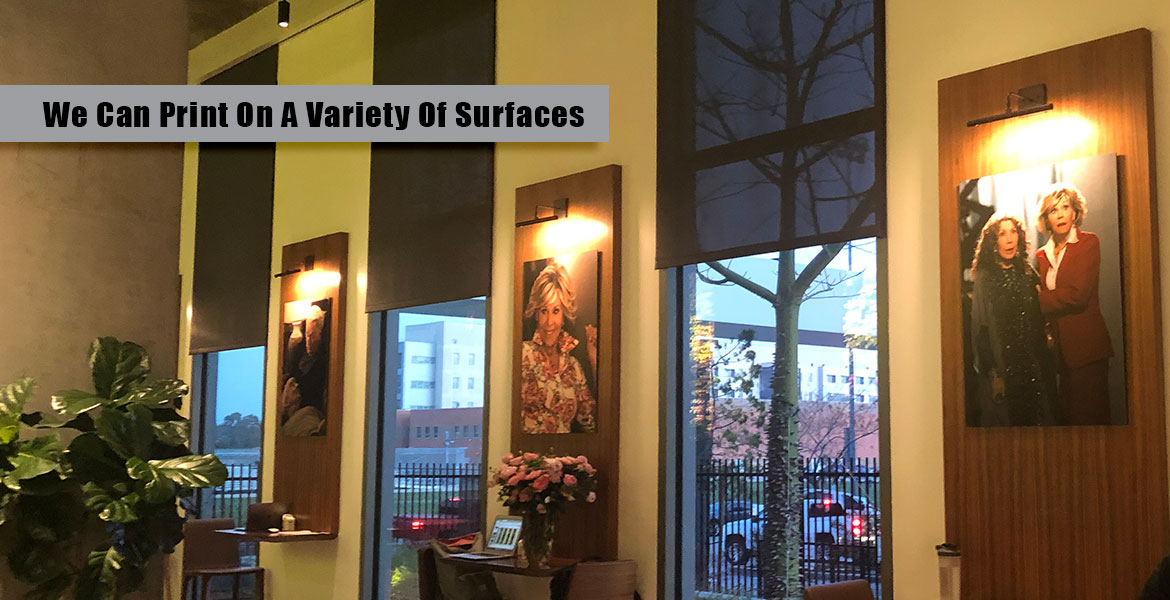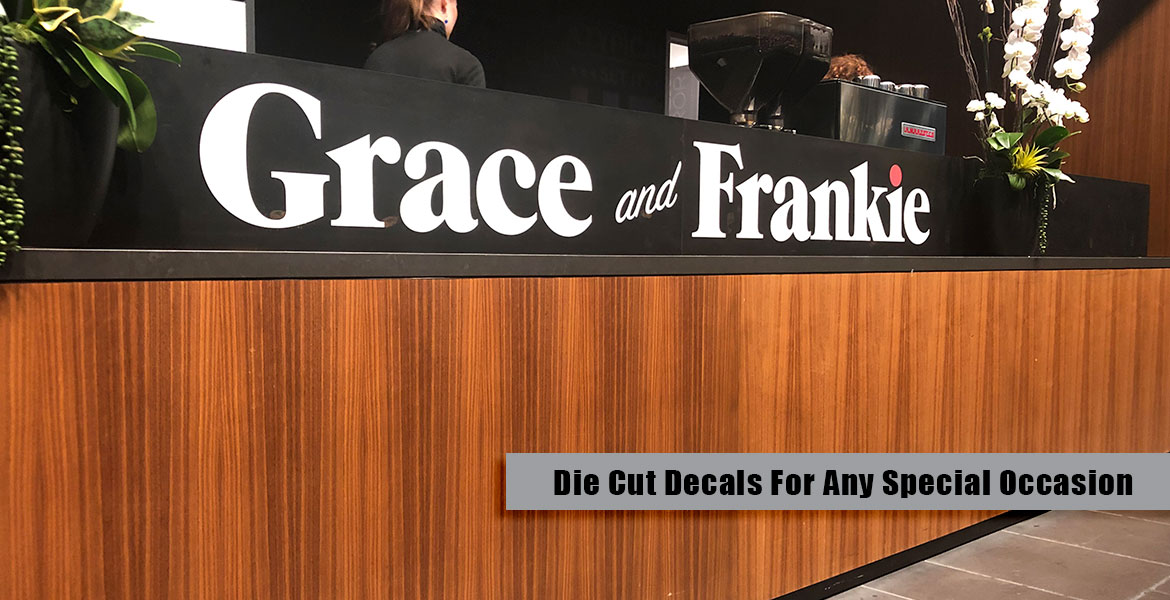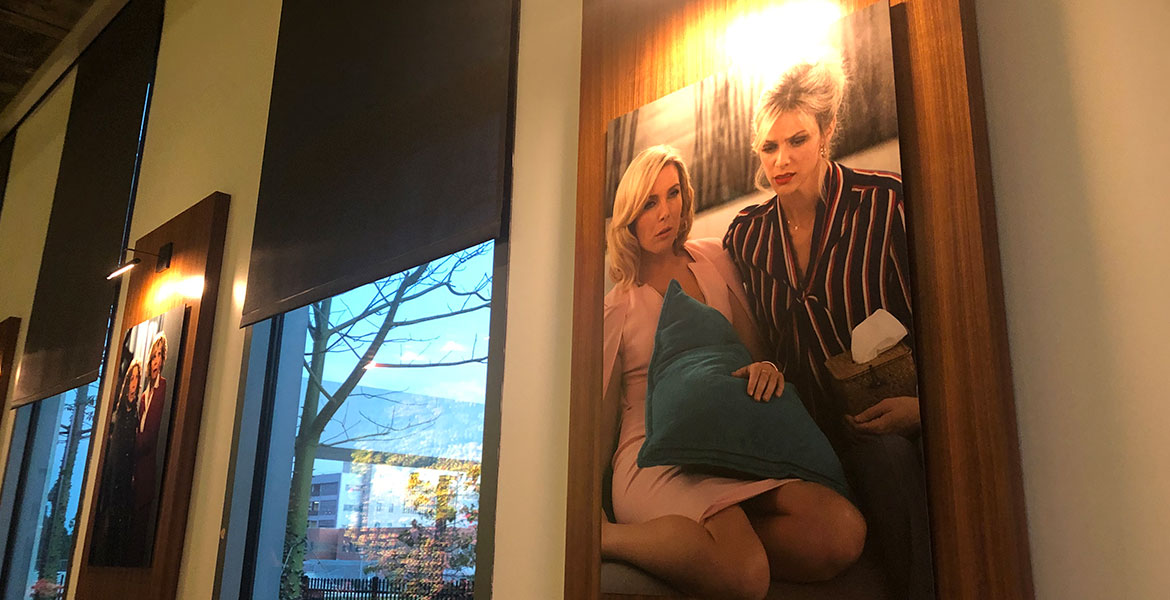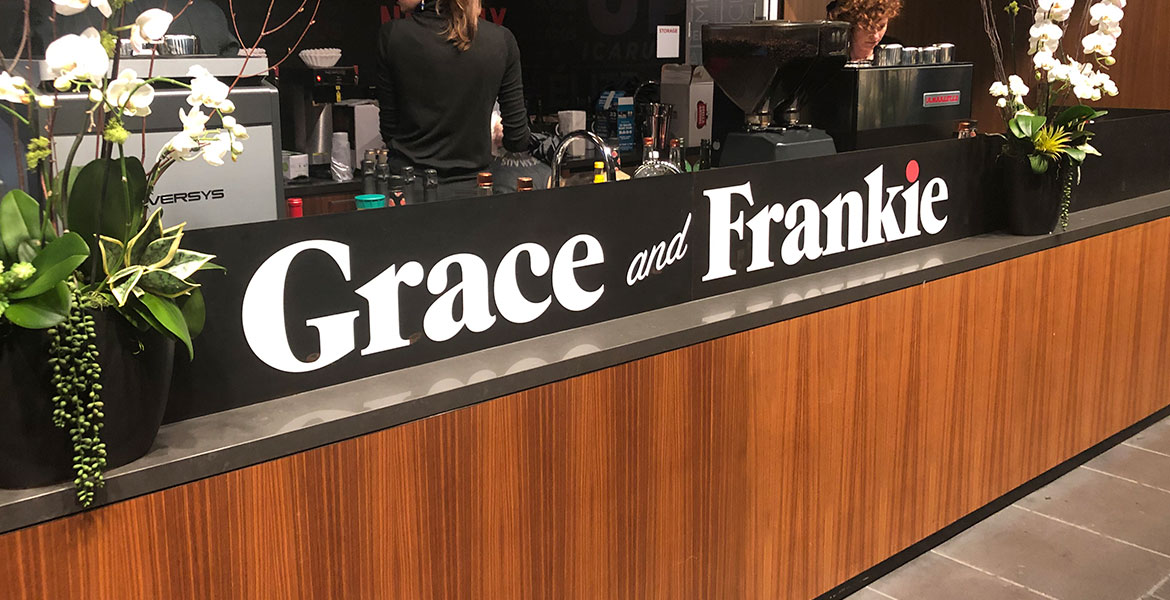 Monster Image produces flatbed prints and decals for many special events.
---
Although we are based in Southern California we ship and install prints nationwide. Monster Image recently installed and printed custom signs and decals for a Grace And Frankie premiere party in Los Angeles, CA.
The gator board prints were installed to the walls of the theater location. Gator boards prints are one of the easiest and affordable ways to give your events a custom touch. These products can be utilized very effectively with direct print techniques. Monster Image also has the ability to directly print onto wood panels, PVC, and just about any other surface with our flatbed printer. These high quality prints are vibrant, durable, and often inexpensive to produce.
Die cut decals are also an easy way to get your graphics noticed. The vinyl used is exceptionally easy to use and durable. Custom vinyl lettering makes it easy to apply your business name, store hours, and other information to your door, window, or wall. Monster Image uses a variety of vinyl materials to make our die cut decals. The material we use depends on your need for something permanent or temporary. We can also customize your decals to any shape or color that is needed.
If you are looking for full color vibrant prints at an affordable price Monster Image is here to help. Our flatbed prints offer various design possibilities. We have the ability to print full color and gradation without limitations. Call or email us for a free quote today!