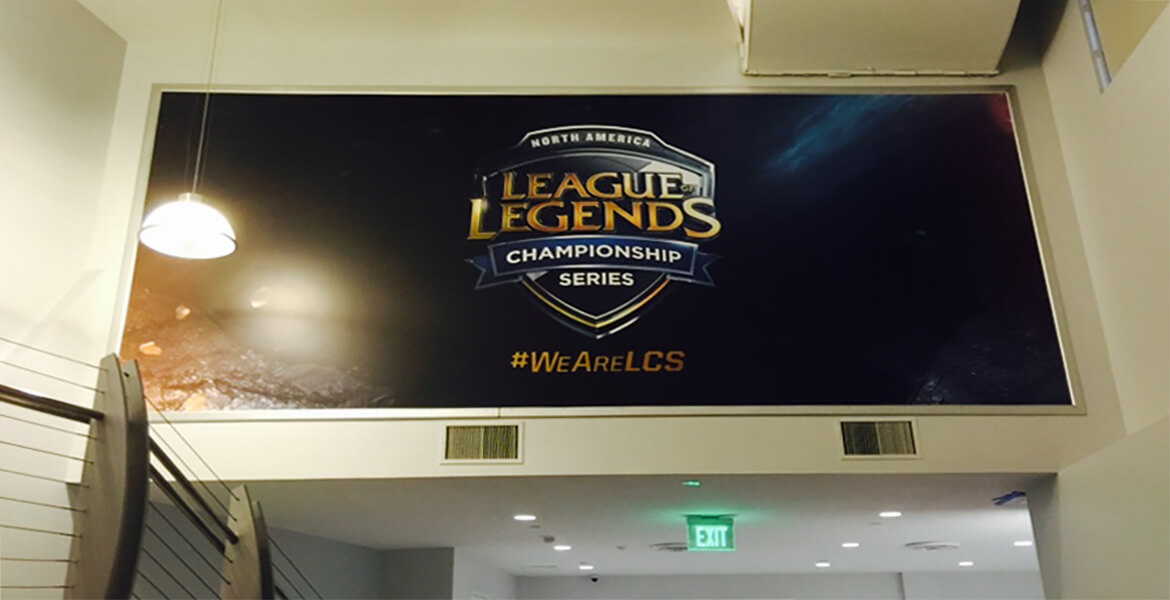 Wall graphics are an effective way to brand entire walls and give your space a sense of culture and energy, that is shown to improve employee productivity and retention.
---
Riot Games, a player-focused gaming company in Santa Monica, CA, became a "Fortune 100 Best Companies To Work For" because they aren't satisfied unless their employees are happy and growing professionally.
Monster Image printed and installed this wall mural and 11' x 22' framed banner in the Corporate HQ lobby. Use wall graphics in break rooms, offices, or warehouse space to create a company culture you can be proud of. Your company lobby can have a dramatic floor-to-ceiling mural showing your product.
Your restaurant can have entire walls of old photos or scenery to set the right mood. Retail stores can have custom wallpaper that strengthens their branding. Ask now about our large format banner frames. These banner frames can be installed for interior, exterior and even mobile applications. The options are endless.