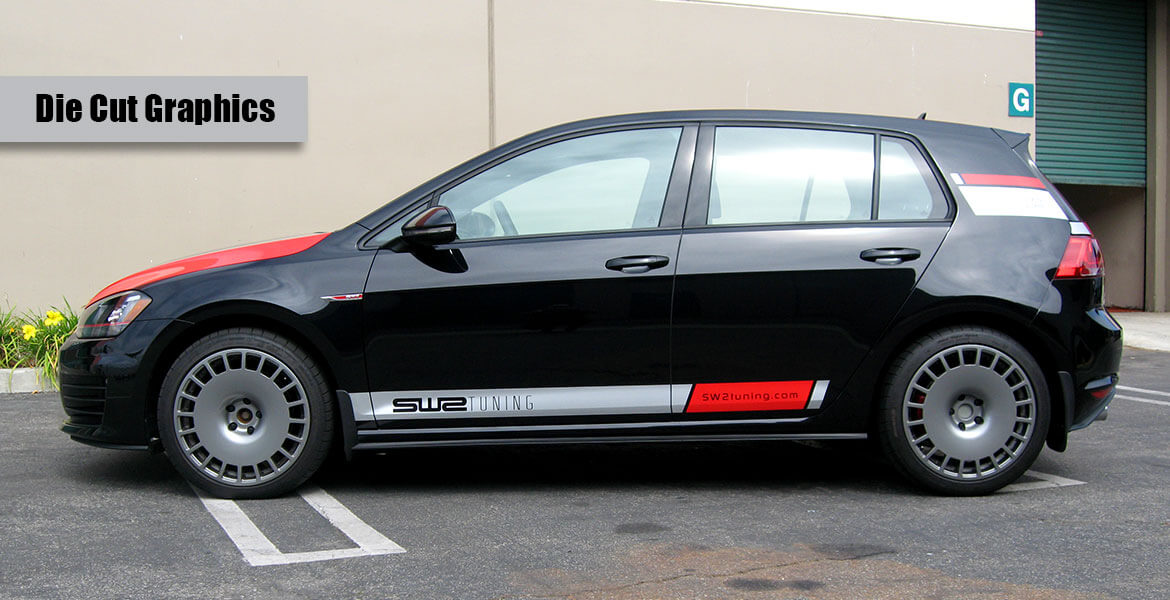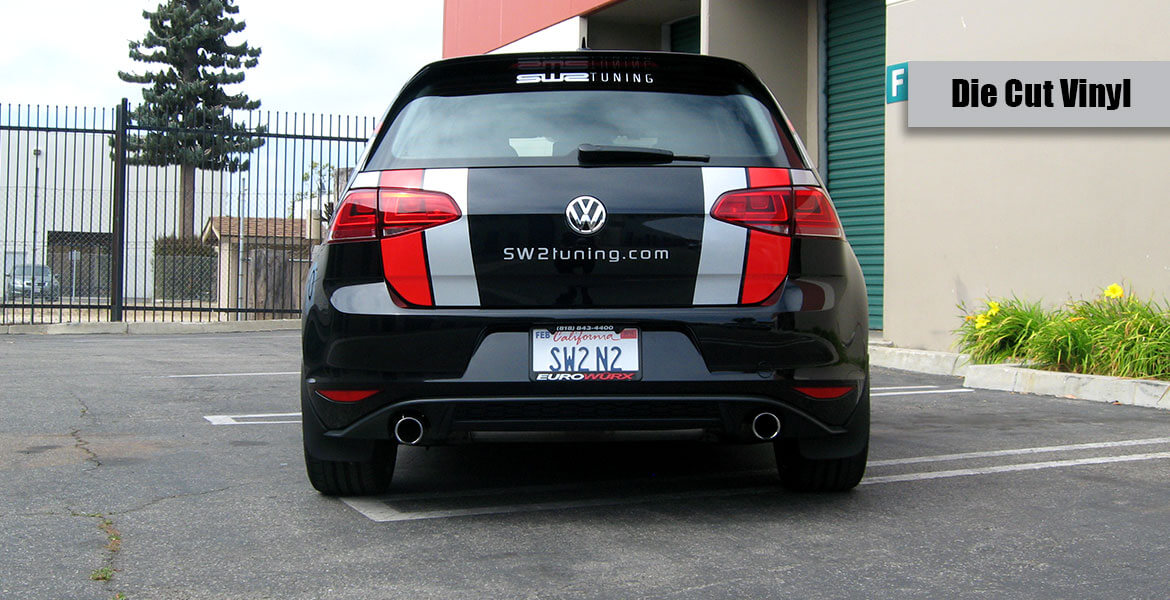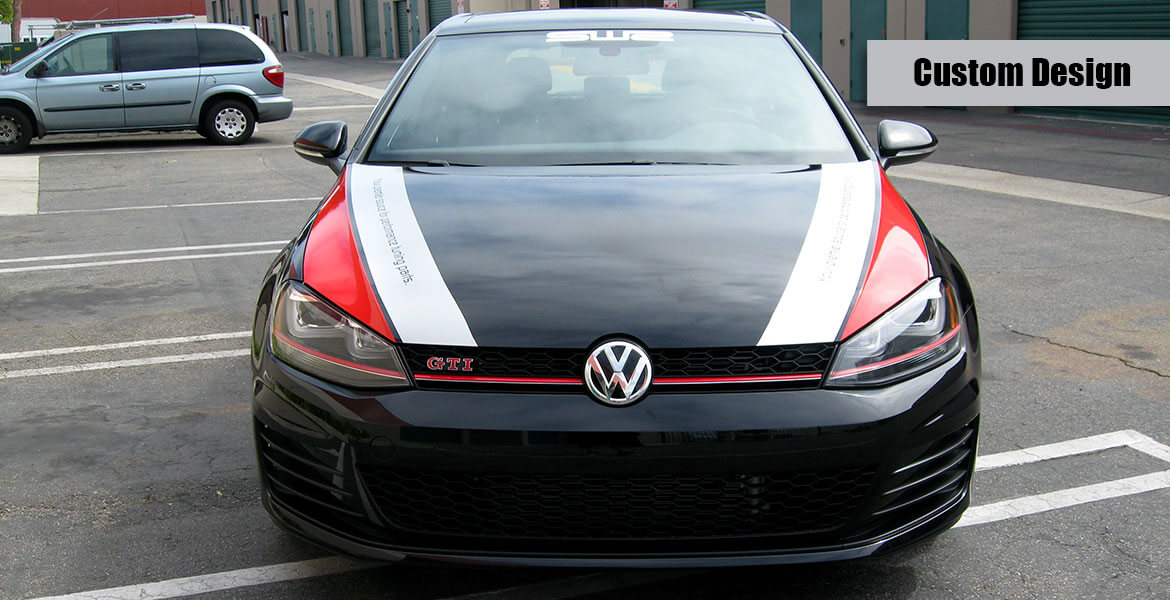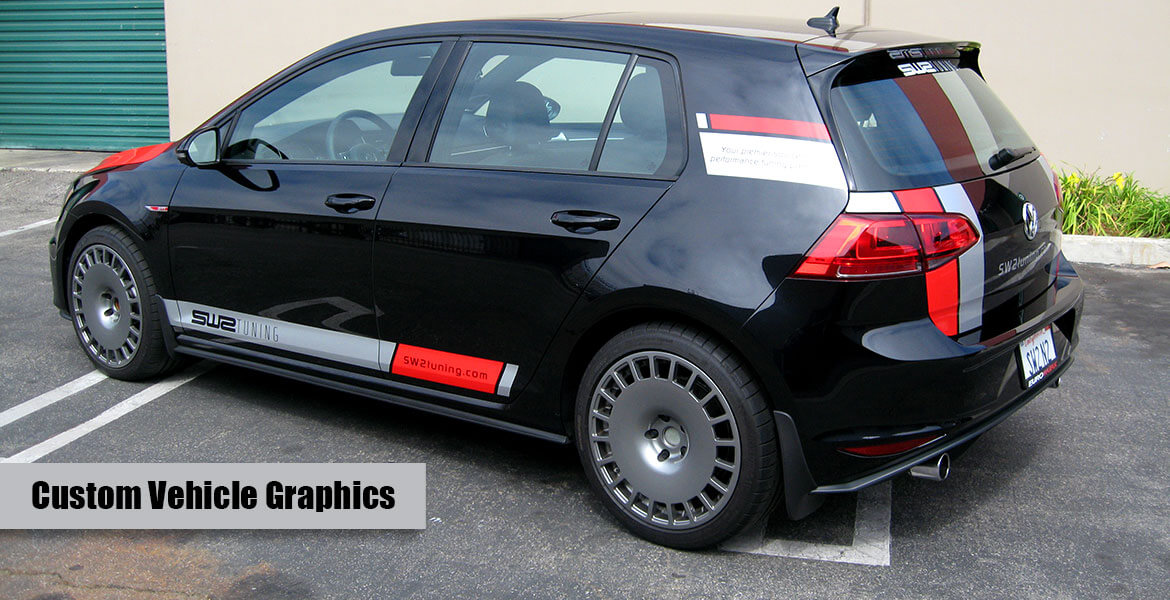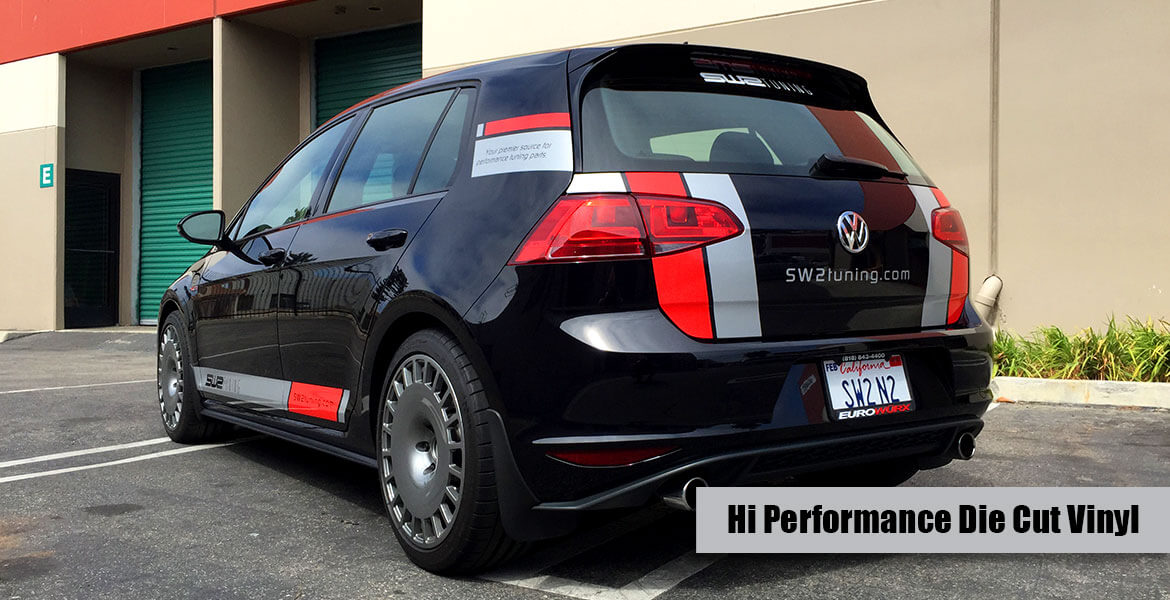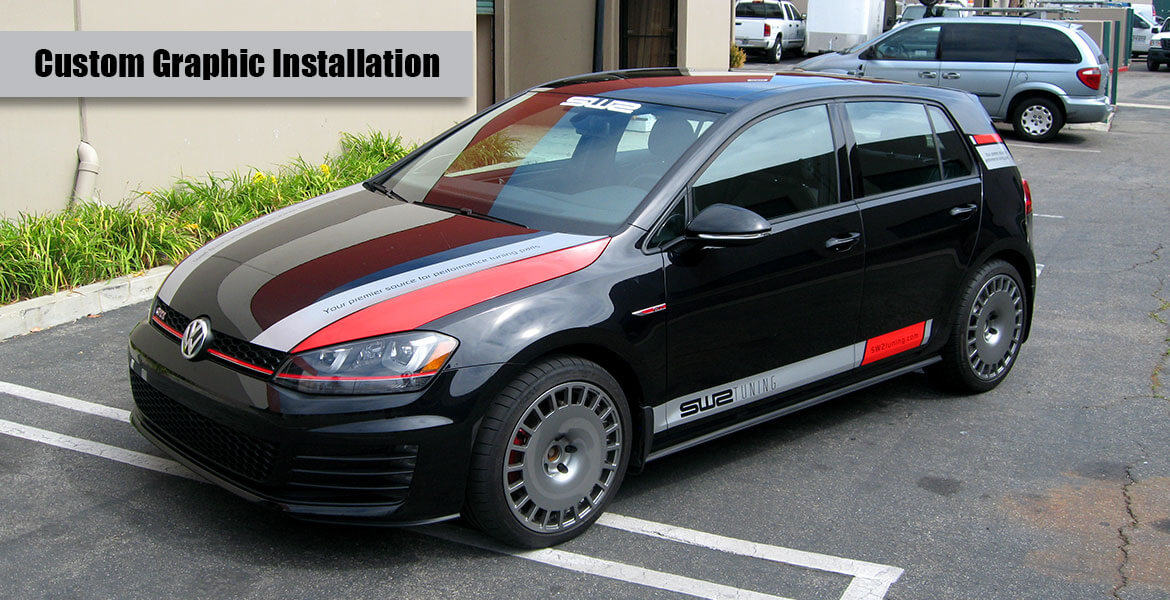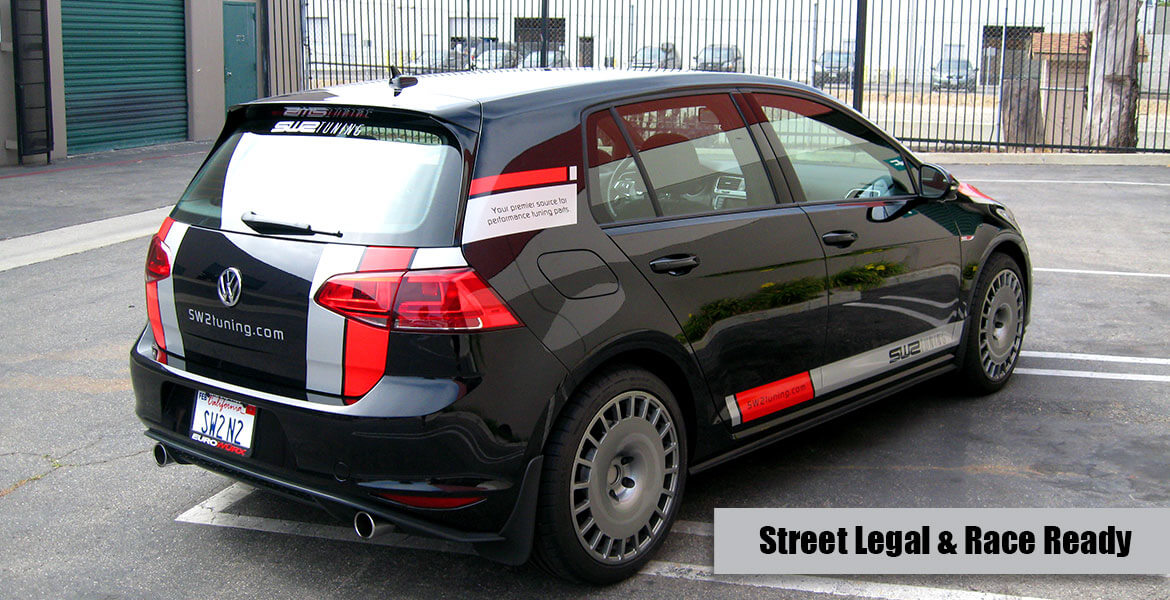 Customize your ride with a vinyl decal kit.
---
These vehicle decals can be installed on any smooth surface including metal, fiberglass, carbon fiber, acrylic, drywall, or glass. Our vinyl material is made to withstand outdoor elements, yet it will not harm painted surfaces. Once installed, the stripes or custom vinyl graphics can be waxed over, washed, and treated similar to painted surfaces. Change the look of your car, truck, SUV, or van with custom windshield decals, hood decals, body accents, racing stripes, rear window decals, tailgate decals, or a complete car decal kit. Contact us. We can show you how!
Monster Image has been supplying vinyl cut sports car decals, semi-truck decal kits and more to our customers in Orange County, Los Angeles, and all across North America for over 10 years.