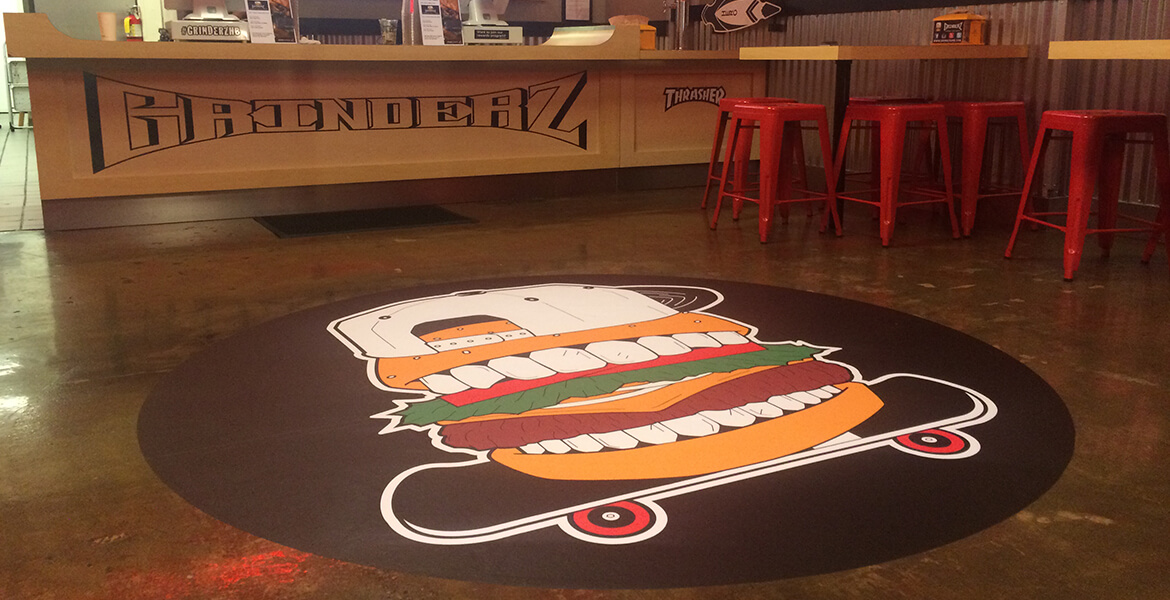 Floor graphics can be a wonderful way to tap into typically unused spaces in your retail store for a relatively small amount of money.
---
No matter if your indoor floor is made of concrete, wood, or tile, or if you decide to place the floor graphics outside on pavement or asphalt, your empty floor space should be considered a blank canvas that can work to your advantage in promoting your brand and attracting customers. It is human nature to be drawn toward graphically pleasing designs. Therefore, if you are a retailer looking to improve the foot traffic of your store, why not use your floors to catch the attention of your potential customers before they pass on by?
Custom floor decals are also great for Special Events. We created and installed these water themed floor graphics for a special event launching an exclusive L Space X Ron Herman bikini at the Ron Herman Boutique in LA. The event would not have been the same without these dramatic floor decals. Floor graphics from Monster Image are aesthetically exceptional, sturdy, slip-resistant, and can be installed inside or outside.
Contact Monster Image to help promote an area of your retail store to improve your sales!