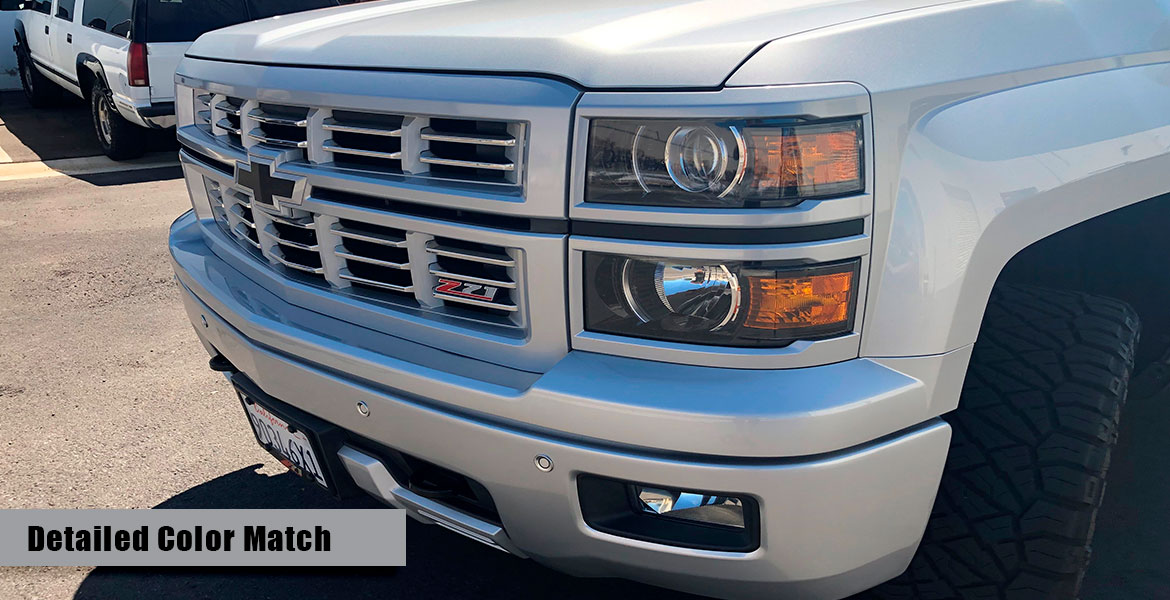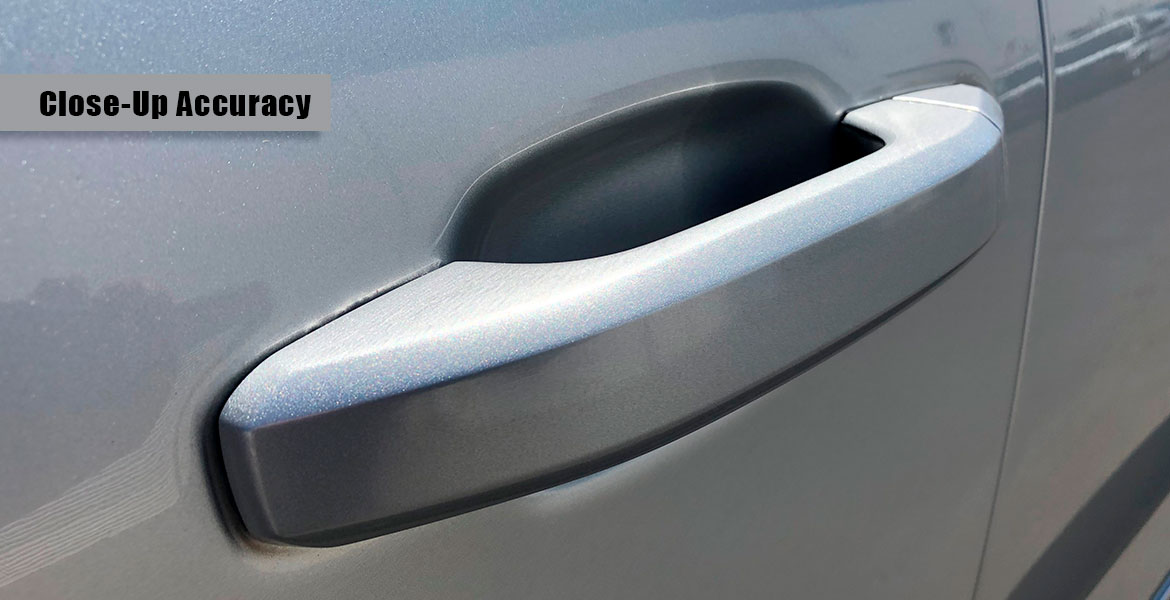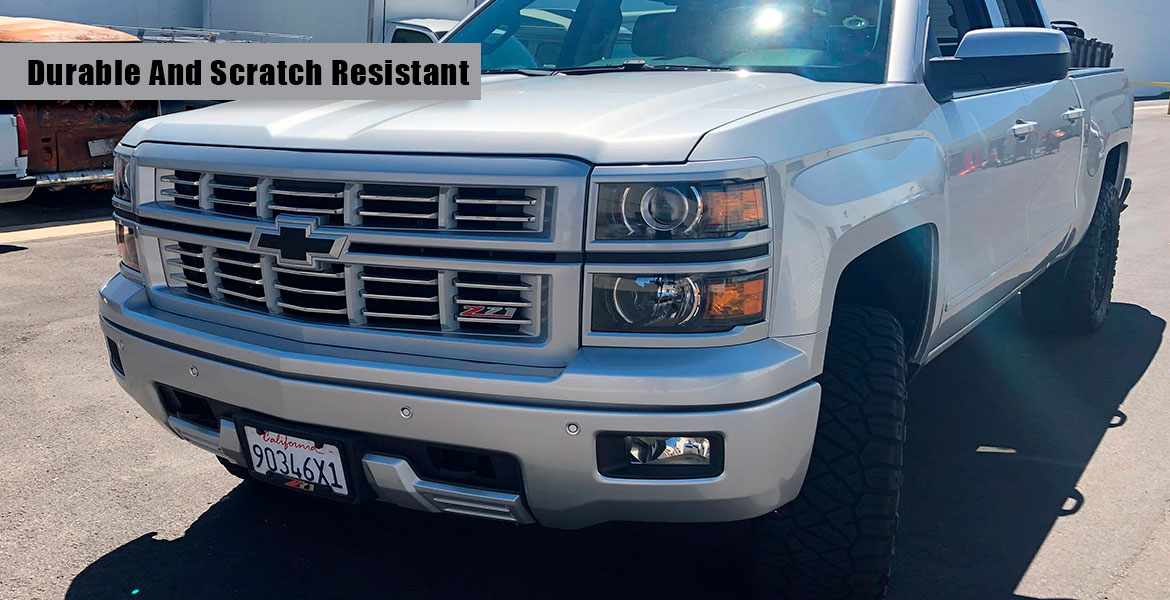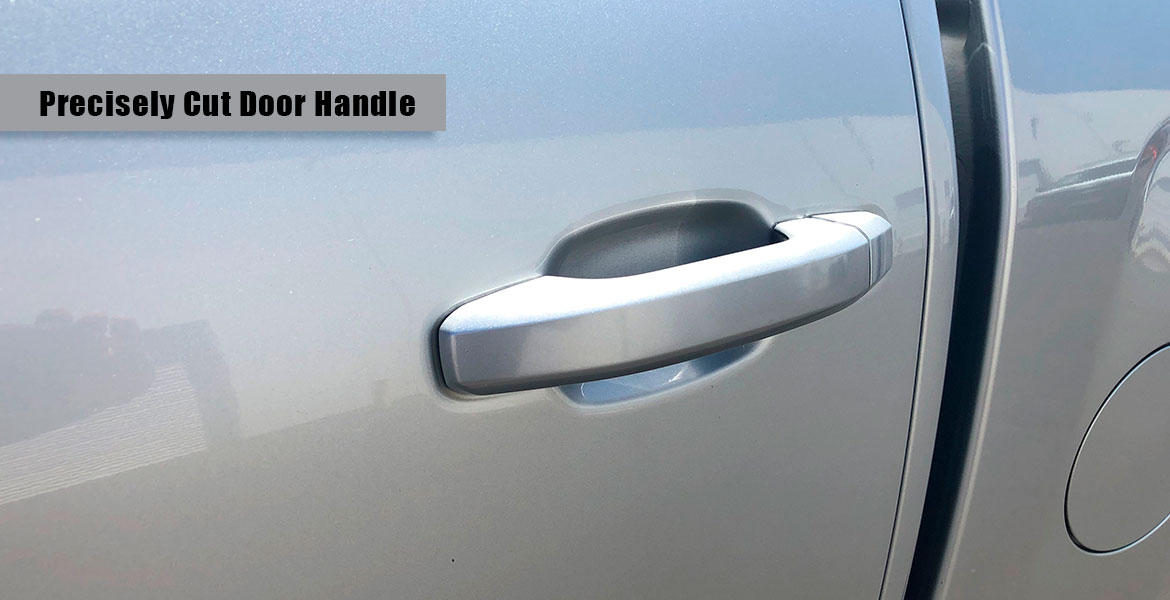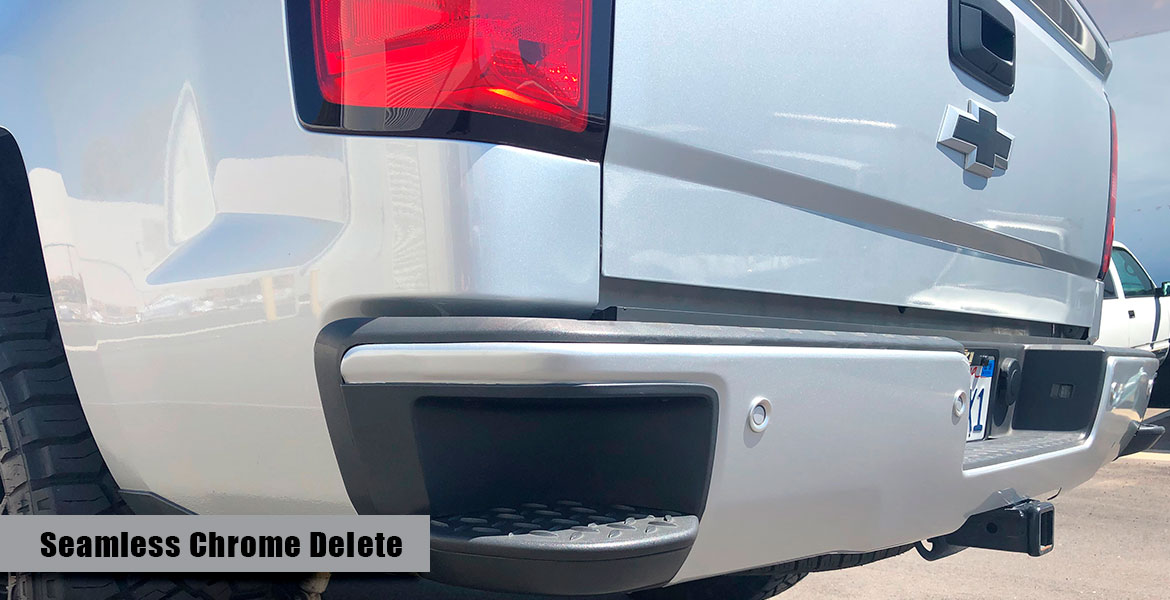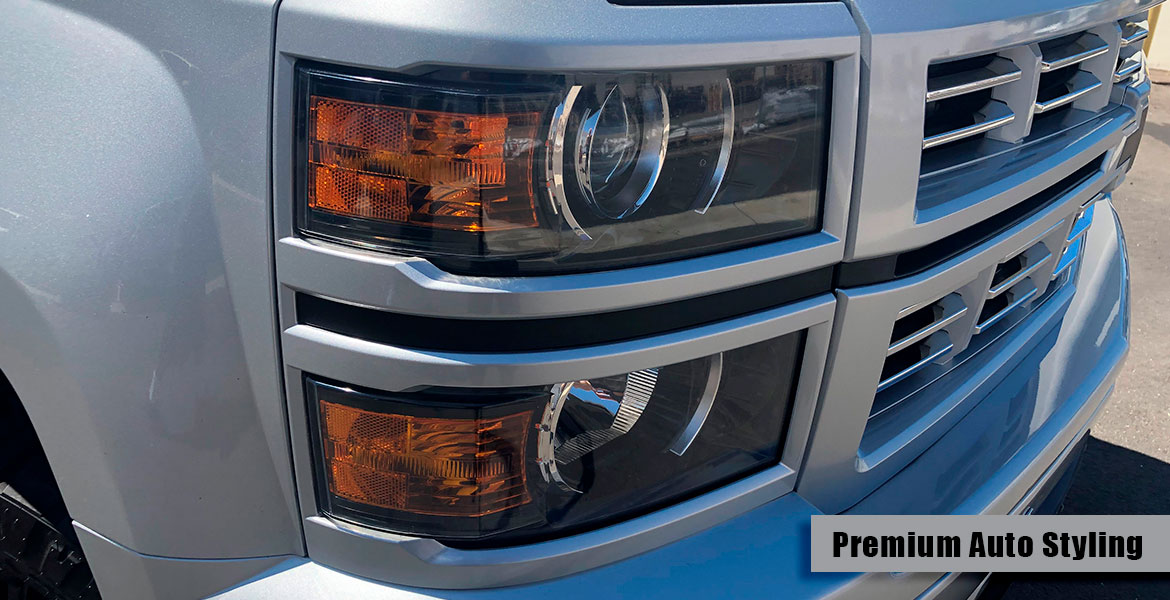 Many customers have been reaching out to Monster Image of Fountain Valley to chrome delete their vehicles.
---
A chrome delete is when we hide the existing chrome on your vehicle by wrapping it with premium vinyl. Many modern vehicles still come equipped with factory chrome plastic trim pieces that some owners don't find aesthetically pleasing. Wrapping the chrome with vinyl is a cost-effective way for our customers to express themselves in a low-profile manner, while simultaneously protecting the chrome trim.
Monster Image recently installed a chrome delete on a Chevy Silverado to give this vehicle an updated and seamless look. Our certified 3M installers made sure that the end results matched perfectly. Monster Image specializes in chrome deletes, color change wraps, and custom vehicle wraps of all kinds. Whether you are looking for a partial wrap or full wrap Monster Image can help. Monster Image only uses premium 3M vinyl for our vehicle wraps. This ensures that our customers are provided with the best quality for their vehicles. Monster Image also carries an endless variety of color options, carbon fiber, and finishes.
If you are one of those vehicle owners that are looking for an affordable yet sleek look, then a chrome delete is for you. Tell Monster Image what you want changed and we will give your vehicle the updated look it deserves. Our in-house graphic designers can also provide designs if you are looking for more than just a chrome delete. Whether you a looking for a custom vehicle wrap for your company or for personal use Monster Image has the experience to execute your vision. Monster Image of Fountain Valley offers free quotes, so give us a call at 714-596-7465 and we can assist you. We are located in Fountain Valley but offer our services nationwide.