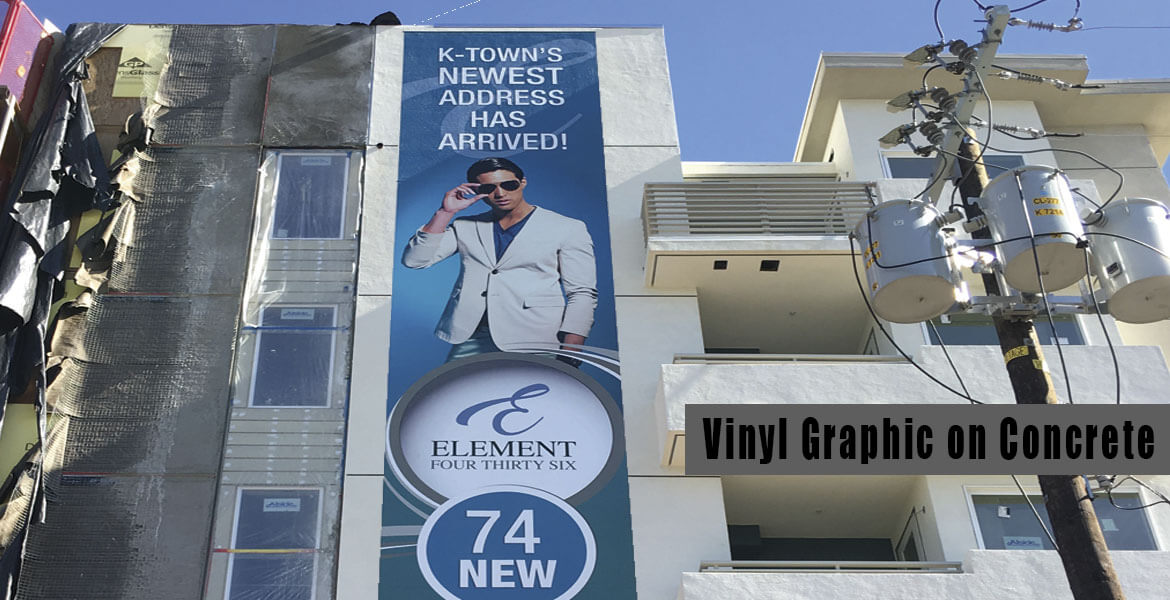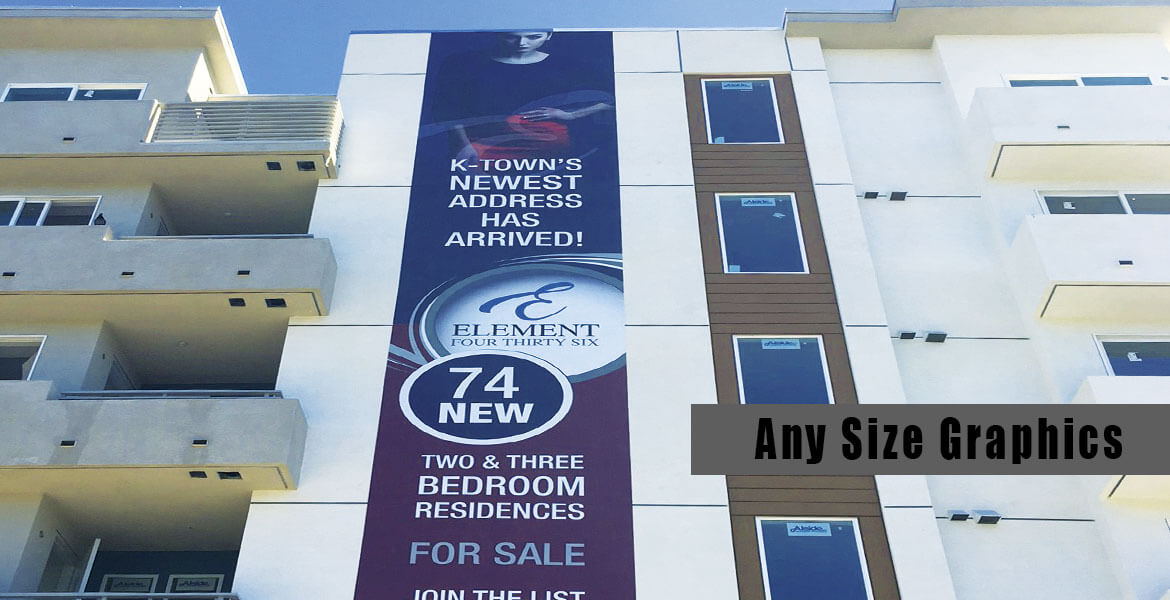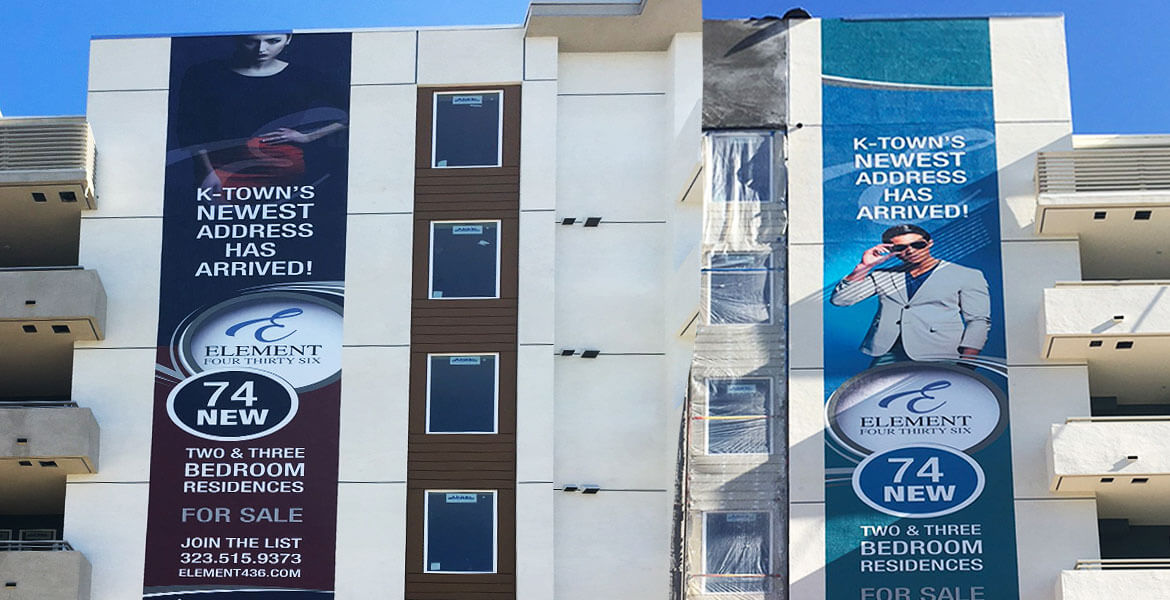 Now you can have any size graphic printed and installed to any type of surface.
---
With the new 3M Textured surface vinyl we can apply high quality digital prints to the side of concrete building. These printed vinyl banners were installed in Los Angeles, CA to advertise a new apartment complex for KW Reality.
This vinyl is heated and then rolled on the the stucco surface of the building. Once the advertisement is no longer needed the vinyl can be reheated and removed. This a great way to advertise in grand format at any location. Monster Image is a full service print house that can design, print and install any size graphic in any city in the USA.
Call Monster Image today see how big we can go for you.