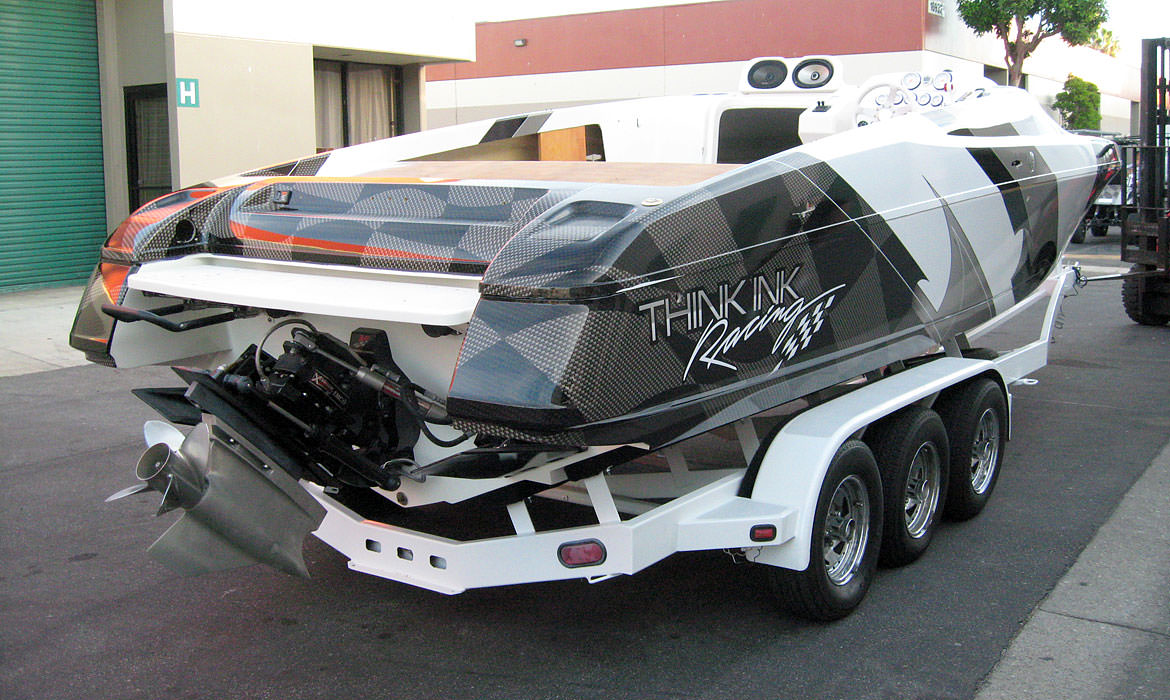 The team over at Think Ink Racing have very exceptional taste.
---
When our customer asked us to give his 29 foot Magic boat an updated graphic, we knew we had to raise the bar. We provided many different designs proofs to Think Ink. When we hit the mark and they signed off on the artwork, we knew we had an amazing boat wrap design!
Boat wraps are more complicated than a vehicle wrap. There are more curves and contours to mold the vinyl around. There is more hardware that has to be removed and considered during the design process, as not to interfer with the look. Boat wraps also require a more preparation before the vinyl is installed and the boat hits the water!
Boat wraps are subject to much more moisture, so they have to be sealed and carefully inspected. When this boat wrap was completed, it looked outstanding. We took an 1989 outdated design, and updated it with modern day, tone on tone graphics, that is guaranteed to turn heads for years to come. Call Monster Image to see what we can do to transform your boat or personal watercraft.
Take a look at the VIDEO above to see the detail of the boat wrap process at Monster Image.