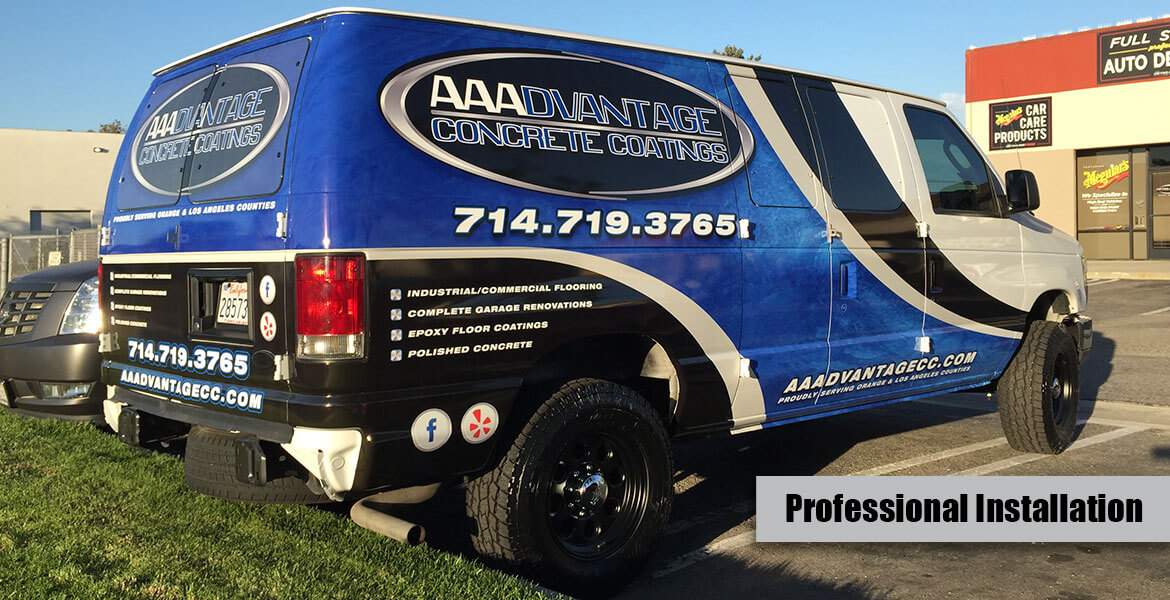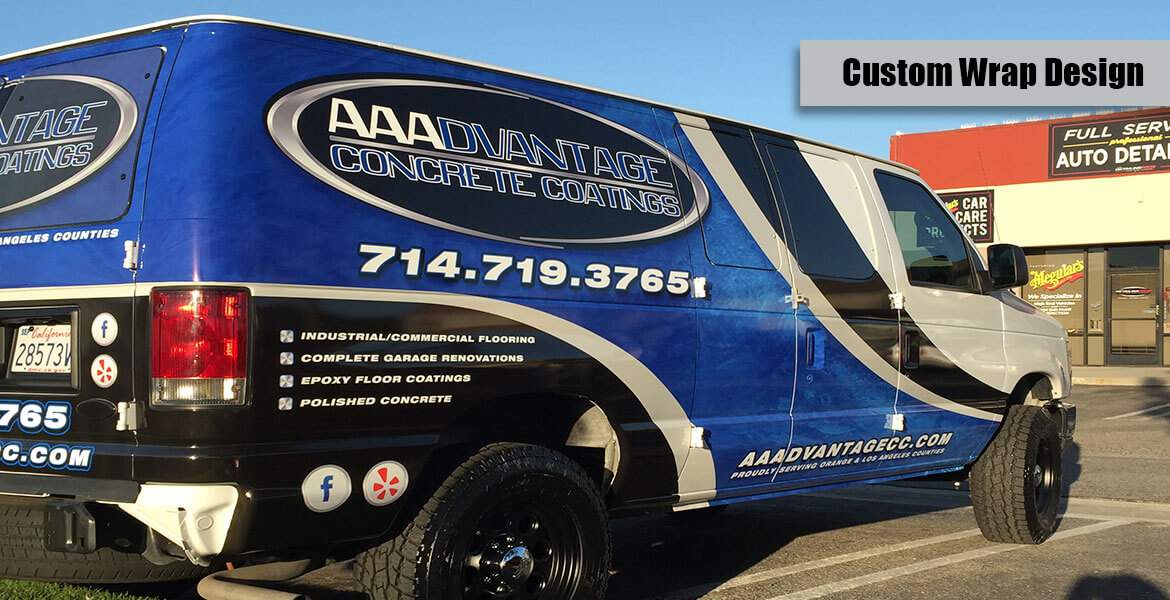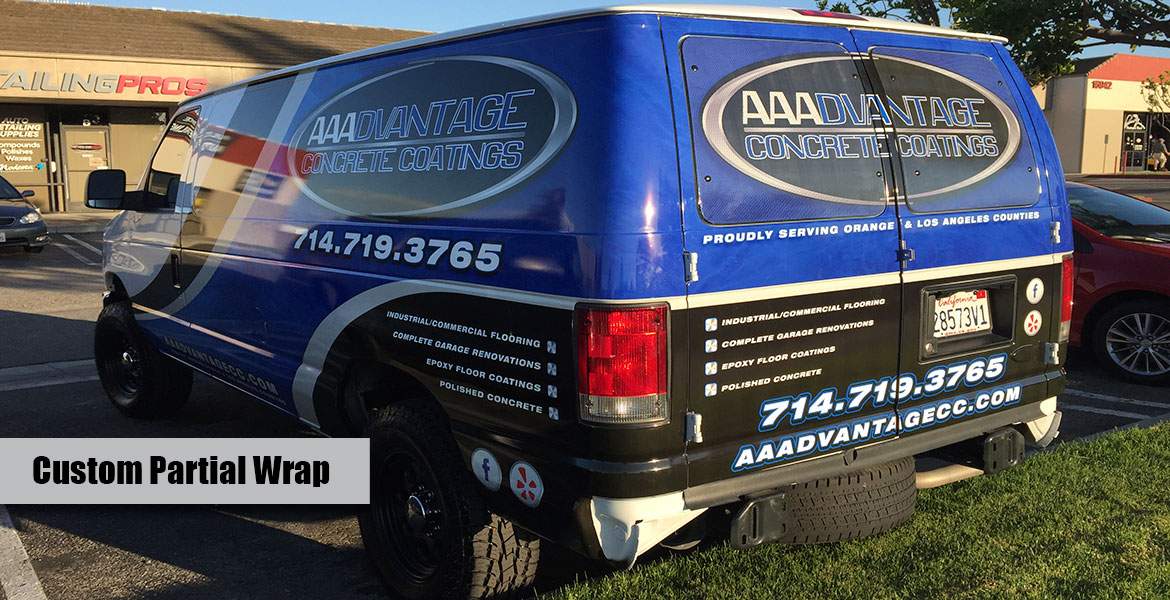 An economical option to the full vehicle wrap is a partial vehicle wrap.
---
Monster Image created and installed this ¾ partial Ford Econoline van wrap for AAAdvantage of Huntington Beach, CA. A partial wrap integrates the color of the vehicle into the design of the wrap. With a partial vehicle wrap, anywhere from 1/4 to 3/4 of the vehicle is wrapped, with spot graphics or decals strategically placed to finalize your marketing message and the design.
A properly designed and installed partial vehicle wrap can be just as impactful and effective as a full vehicle wrap, at a fraction of the cost.
Just like full vehicle wraps, partial vehicle wraps are made by printing your image on special high-performance, adhesive-backed vinyl which is then sealed with a protective UV laminate film. This ensures your vehicle wrap will last and protects your investment.
Expert installers then apply the material to your car, carefully stretching and placing it in all the proper grooves and contours.At Monster Image, we use only the highest quality vehicle wrap materials on the market – top quality 3M print media, vinyl and laminates.